Burglar resistance "in your blind spot".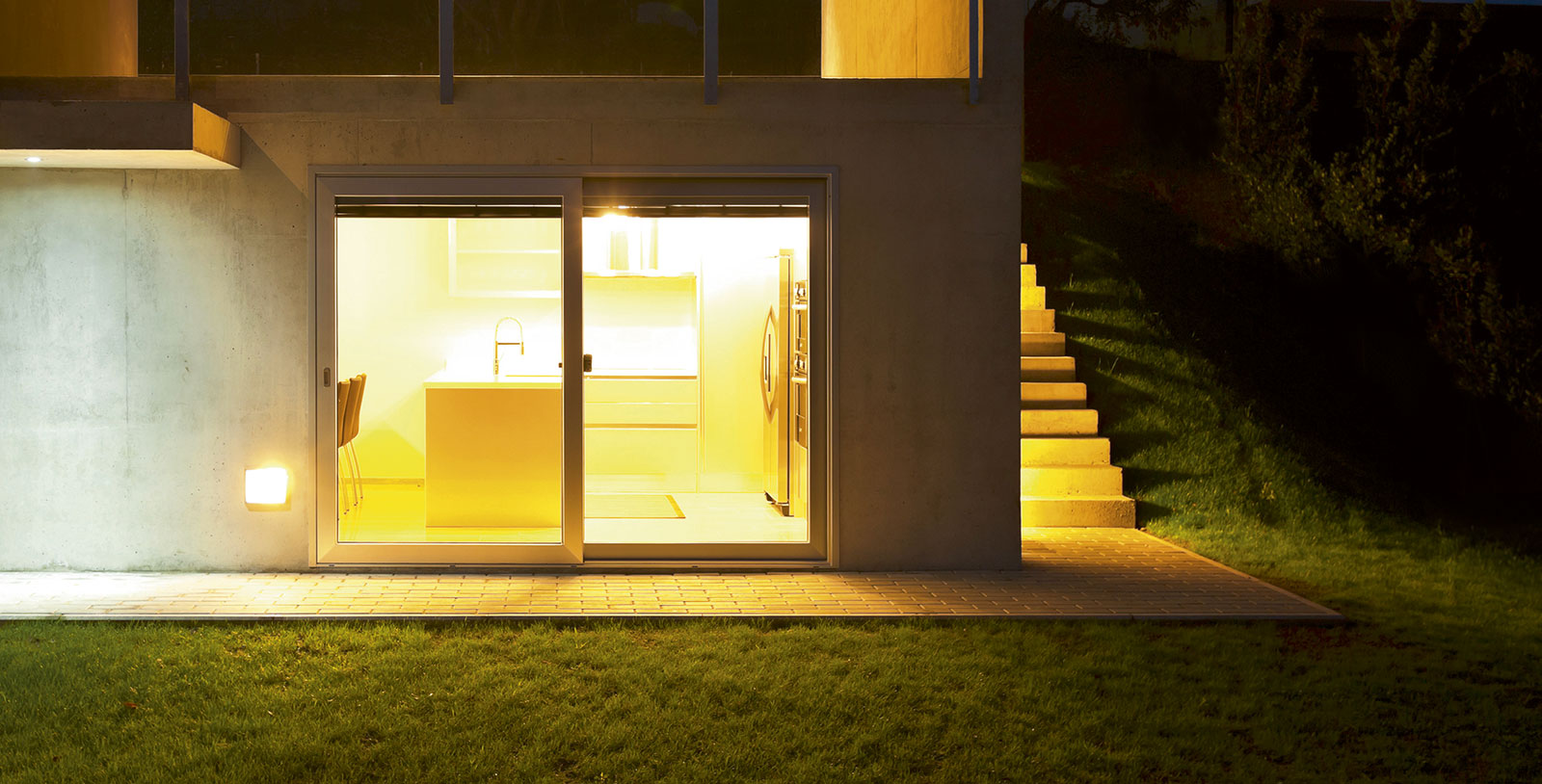 Security on a grand scale for your sliding doors.
In places where burglars feel they are safe and unobserved, special security solutions are needed. For example, on patios, which offer burglars optimum sight protection from observant neighbours due to hedges or fences. Play it safe and protect yourself with modern SIEGENIA security hardware that ensures maximum burglar resistance up to resistance class RC3. Operation remains absolutely smooth. To support mechanical burglar resistance, you can also monitor our sliding doors electronically.
Mechanical burglar resistance
SIEGENIA can do more: burglar resistance up to RC3.
The high-quality locking elements make it significantly more difficult to prise the sash open. With resistance class RC3 your lift-and-slide element will even withstand burglar attempts with heavy tools. Prying these open is nearly impossible! A lockable handle additionally protects you against burglary attempts where the perpetrator smashes a small hole into the glass pane or glass seal in order to open the sliding door with the handle

Four robust locking bolts:
for maximum security.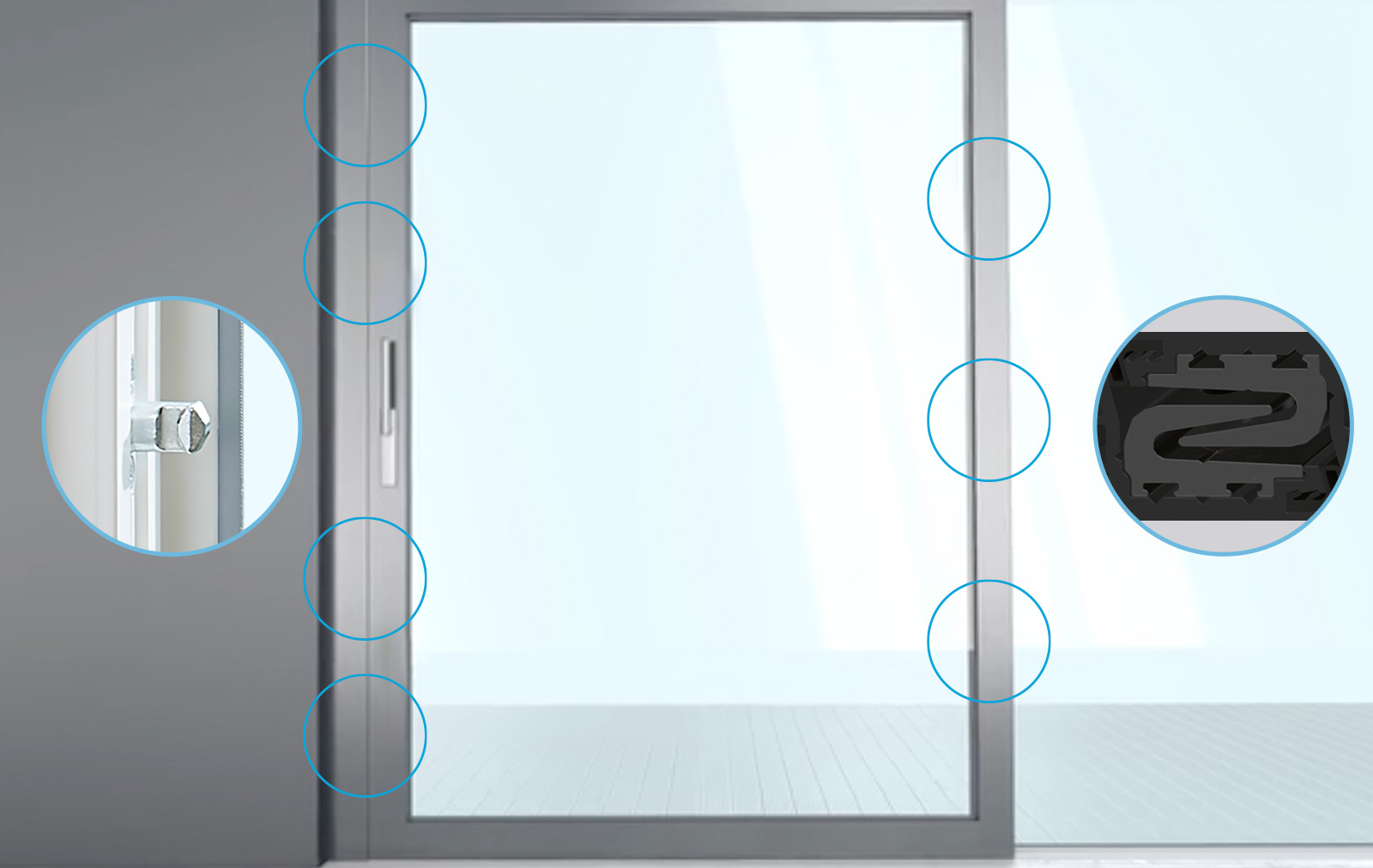 For maximum security requirements, SIEGENIA also offers you resistance class RC3 solutions for sliding doors: with four robust locking bolts and additionally three pairs of security interlocks. With SIEGENIA these are an integral part of the sealing rail, which is located between the moving and the fixed sash. This makes the two elements clamp even more tightly into each other. Hence this eliminates the formation of any dangerous gap in the middle of the sliding door that could be used to prise it open. The door can therefore not be "cracked" and is perfectly insulated at the same time.

Special hook bolts:
secure, tight and durable.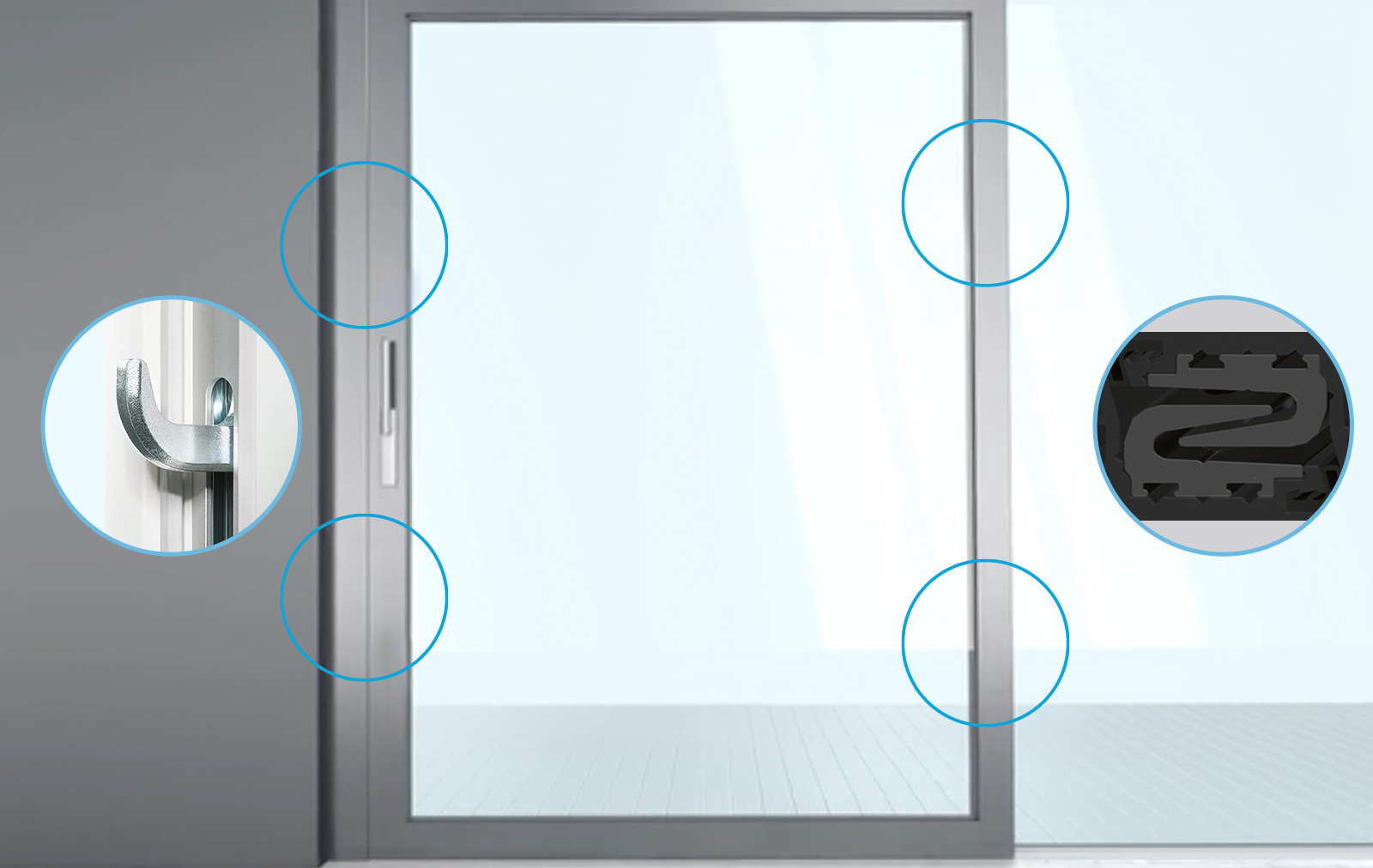 Striker plates made of special steel and explicitly robust locking elements are also used in sliding doors with the resistance class RC2. SIEGENIA offers you a special solution with modern hook bolts for lift and slide elements. They combine high security and compression with perfect design. Because in opened status, the hook bolts are fully flush and concealed in the sash profile
Connection to alarm systems
Connection to alarm systems, VdS tested up to class C: AEROCONTROL
To support the mechanical burglar resistance you can also monitor your sliding doors electronically. Concealed, integrated magnetic switches register the unnoticed security risks of open or badly locked sliding elements to your central monitoring or alarm system.