AEROVITAL ambience
Modern wall-mounted ventilator with high sound absorption, heat recovery and special comfort functions.

The smart all-rounder for a calm and healthy indoor environment.
AEROVITAL ambience is the solution for calm enjoyment of fresh air of the best quality. With effective sound absorption and clever comfort functions like the intelligent humidity control, it provides filtered and well controlled home ventilation. This makes the indoor environment healthier and saves energy, because the wall-mounted ventilator recovers over 85 % of the heat from the exhaust air.
In the "smart" version with integrated WLAN module, the AEROVITAL ambience, thanks to the SIEGENIA Comfort app, can also easily be operated by smartphone or tablet, opening up numerous additional functions. It can be quickly and easily installed even in inhabited buildings and its flat, contemporary design means it fits very well into practically every room concept. Not least, due to the possibility of embedding it in the wall.
Controlled, pollen-filtered domestic ventilation (filter type M5)
High sound absorption and air throughput – minimum inherent noise
Automatic humidity control via inside and outside sensors
Heat recovery of up to 85 %
LED status indicator and filter change indicator on the device
Summer / winter mode (bypass function) on the device
AEROVITAL ambience smart version: operation via app with numerous additional functions
Only 2 x 80 mm core drill holes, no wet drilling required
Wall thicknesses from 100 mm onwards
Installation is possible in inhabited buildings at any time
Concealed installation possible
Installation is possible under the ceiling or along a side wall in the attic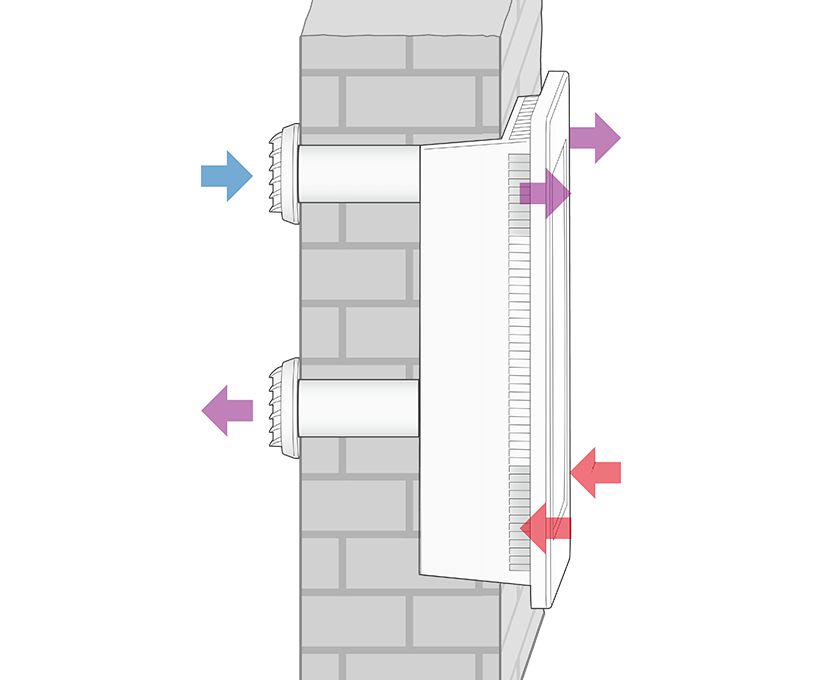 AEROVITAL ambience, AEROVITAL ambience smart:
Dimensions, H x W x D: 690 x 618 x 185 mm
Sound absorption, Dn,e,w: 54–63 dB
Air throughput: up to 60 m3/h
Inherent noise: 30 dB(A) at 55 m3/h
Heat recovery: up to 85 %
AEROVITAL ambience smart DM (ceiling installation):
Dimensions, H x W x D: 690 x 618 x 185 mm
Sound absorption, Dn,e,w: 54–58 dB
Air throughput: up to 56 m3/h
Inherent noise: 30 dB(A) at 51 m3/h
Heat recovery: up to 85 %
Even more comfort functions via an app: AEROVITAL ambience smart version.
In the "smart" version, AEROVITAL ambience is equipped with a WLAN control. Thus it can be easily and conveniently operated with a smartphone or tablet via the SIEGENIA Comfort app, opening up clever additional comfort functions:
Control via smartphone or tablet with the free
SIEGENIA Comfort app (from iOS 8.0 and Android 5.0)
Continuous air flow regulation and up to 5 timers
Display of temperature, air humidity, air quality and filter change
VOC / CO2 control
WLAN even without external router
Free selection of mode of operation: simultaneous air supply and extraction, air supply only, air extraction only
Cross ventilation with two devices is possible
Energy label A+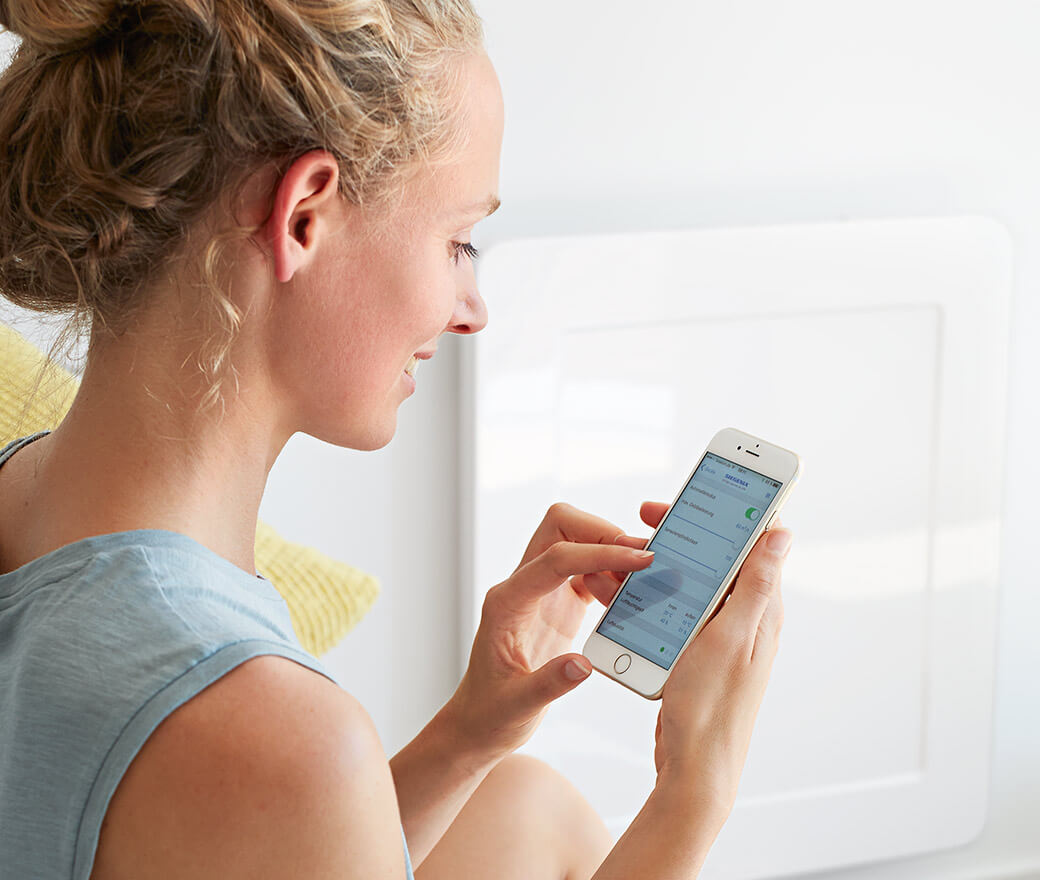 The best filter solution against nitrogen oxides, fine dust and pollen.
With the NOx filter you not only offer the solution against pollen and fine dust, but also against nitrogen oxides. In large cities you can achieve significantly better fresh air quality. The NOX filter even pulls the finest harmful or irritants from the air and was specially developed for nitrogen oxides, which are mainly caused by combustion engines and combustion systems. In particular, nitrogen dioxide (NO2) is highly contained in car exhaust gases and can become a serious problem for asthmatics.
Protection against nitrogen oxides, especially NO2 from car exhaust fumes
Protection against pollen, valuable for allergy sufferers
Protection against fine dust (filter class ISO ePM10 50%)
can also be easily retrofitted or exchanged
Maintenance reminder via a filter change indicator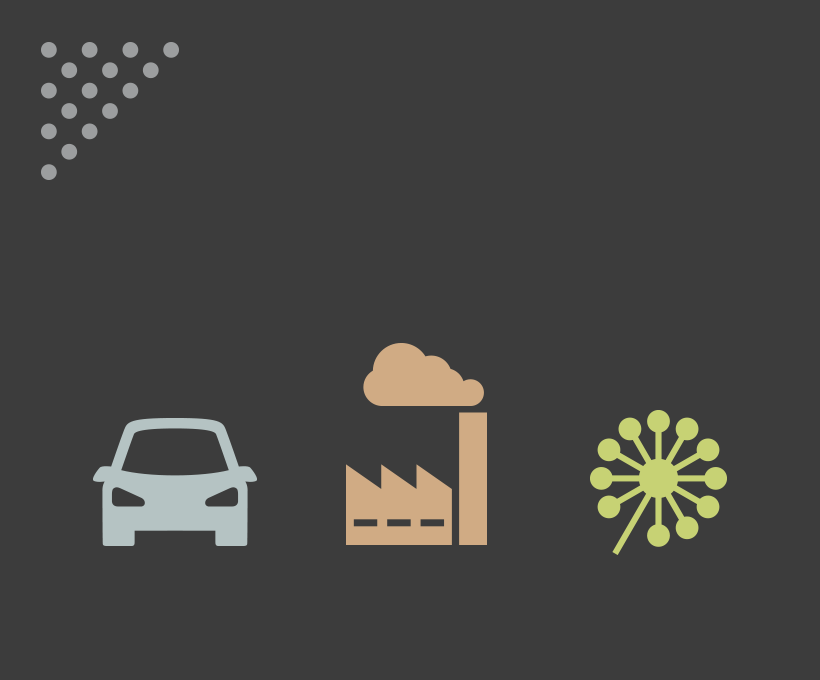 Special installation locations
Great freedom of planning: can also be used under the ceiling or on a side wall in the attic.
As well as the classic or recessed installation on the external wall, the AEROVITAL ambience can also be installed under ceilings or along a side wall in the attic. Different assembly kits are available for this purpose. This flexibility makes the ventilation unit the ideal solution in buildings with limited living space or with special requirements with regard to room design.
Assembly set for ceiling installation: specially coordinated set consisting of one AEROVITAL ambience smart DM and one ceiling installation box
Ceiling installation is also possible in suspended ceilings
Assembly set for side wall installation in the attic: consisting of the basic assembly set and an air duct module as well as an extension that can be used if needed
suitable for new builds or renovations of residential or office buildings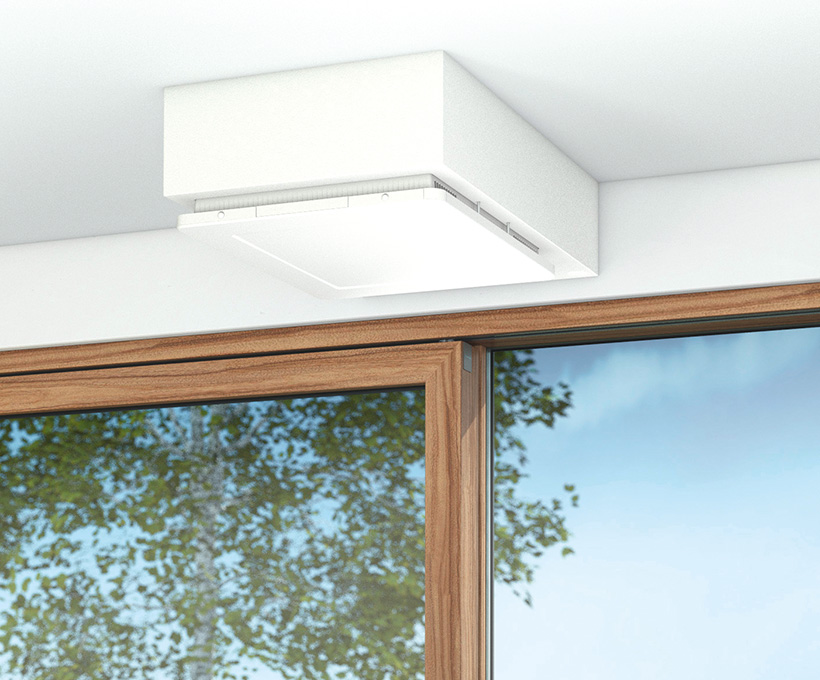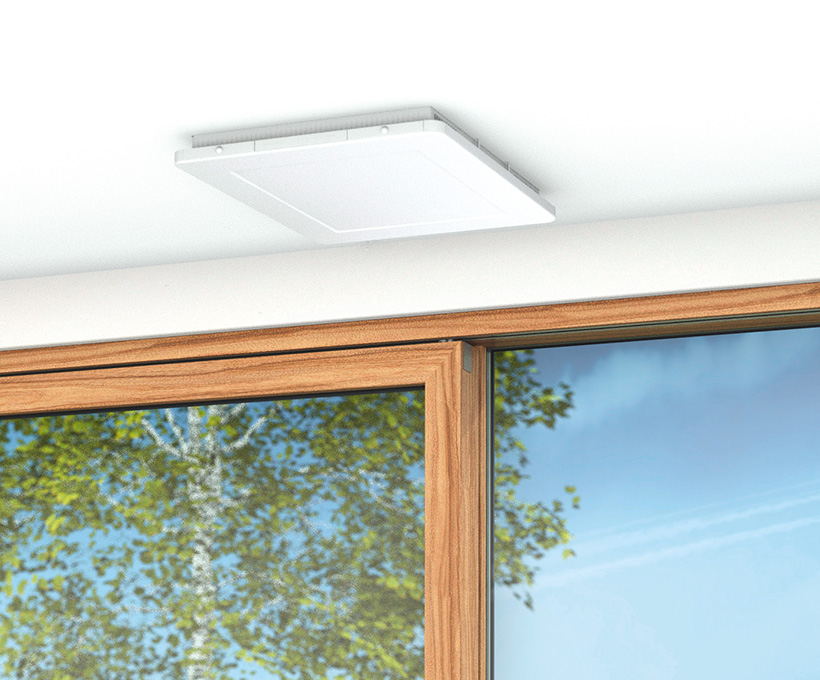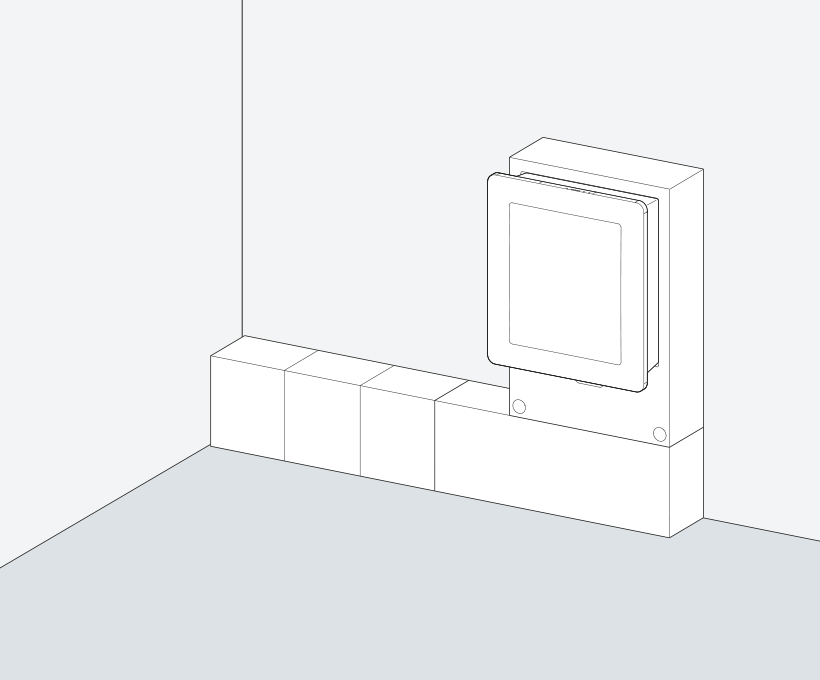 Clear design, clear benefits: installation with vent duct EPP.
With the EPP vent duct, you will achieve a clear, unobstructed facade view and simultaneously optimise the sound insulation. And this also increases your freedom of design, as the vent duct allows a wide range of construction situations to be realised within the facade.
Flexible adjustment to the building structures
Undisturbed view of the facade due to concealed installation
Flexible installation possibilities: in or beside the window reveal
Increased sound insulation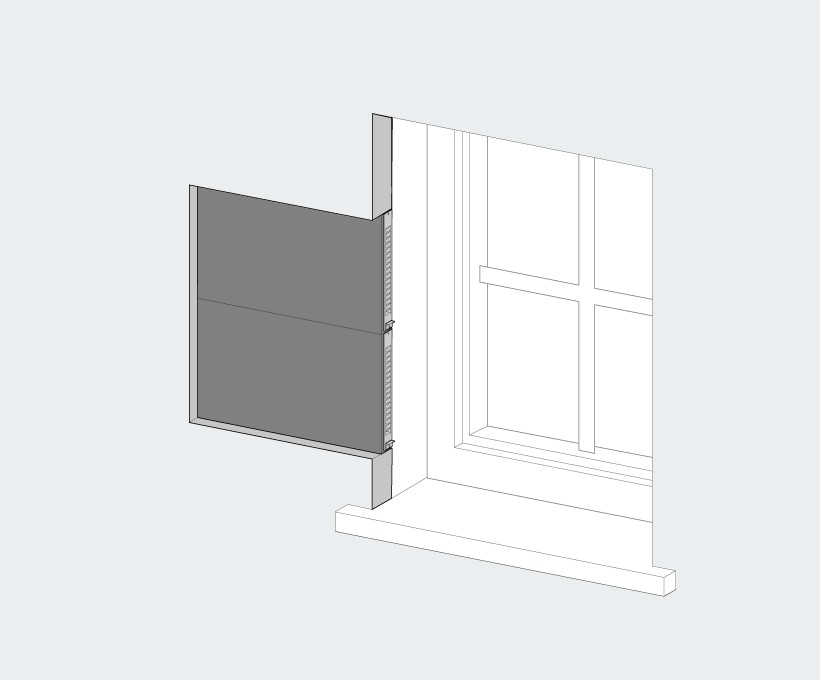 AEROVITAL ambience is so versatile
Product film
When inside is like outside, only better.
Roomcomfort film
AEROVITAL ambience side wall installation
assembly film
AEROVITAL ambience smart DM ceiling installation
assembly film
AEROVITAL ambience side wall installation
assembly film