Protection starts at your door.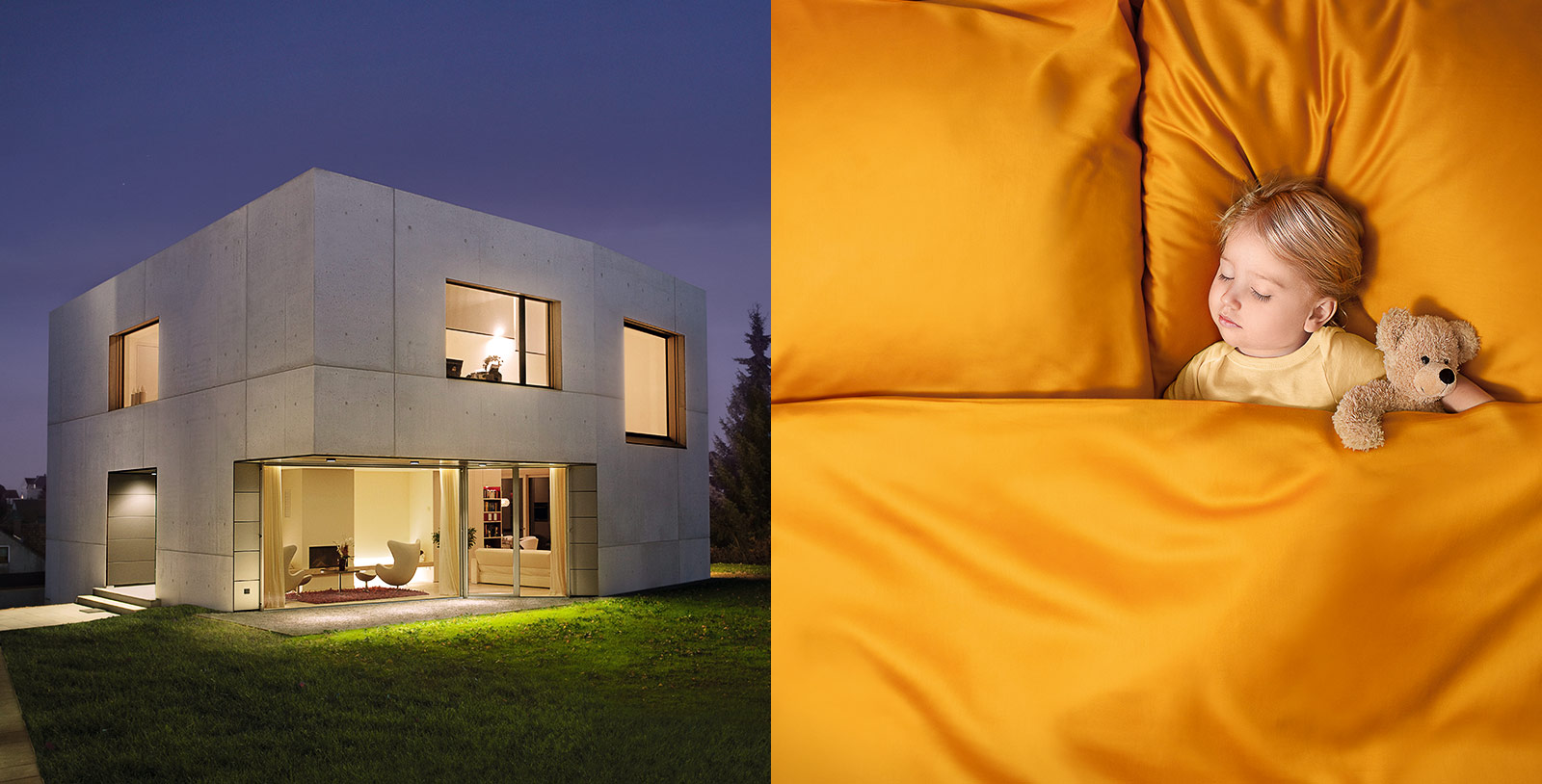 Entrance doors from SIEGENIA: So that your worries remain outside.
People generally sleep more soundly at night in the privacy and security of their own home. Your home is a refuge that gives you a feeling of safety and protection — and that makes your home so precious. But does your home actually offer the protection you need for you to feel truly at ease?
The right resistance class
Steal time from thieves.
The calming effect of particularly secure entrance doors is subjective. But their burglar resistant properties can be measured objectively. Burglars love it fast and easy. Multiple locking points, in contrast, frighten them in several ways.
The police recommend at least resistance class RC2 for entrance doors. With the SIEGENIA quality brand KFV, solutions up to RC4 and VdS class C are also possible. Always with the one goal: Stealing time from the burglar. Because after two to three minutes almost every perpetrator will give up.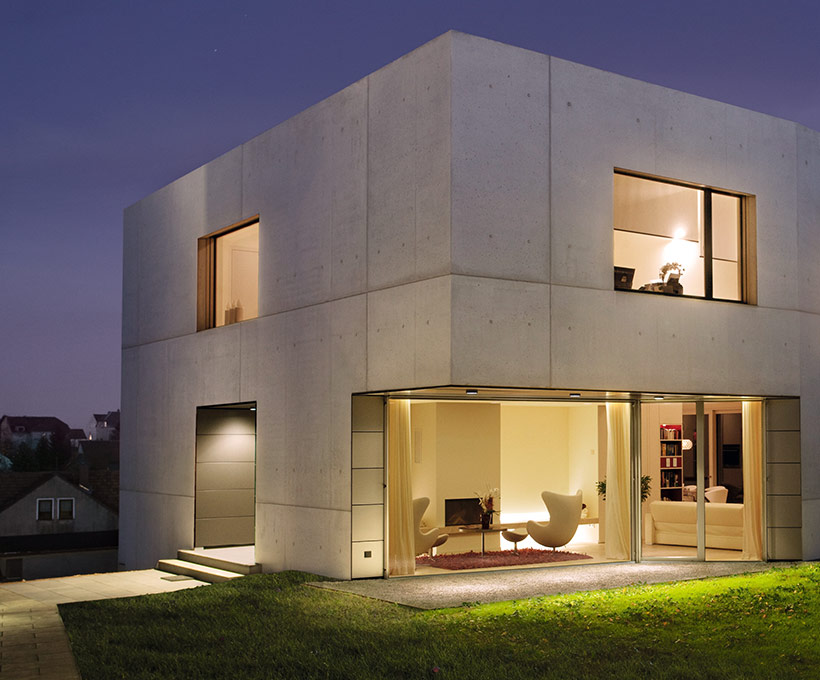 Resistance class RC2: The doors provide up to 3 minutes of effective resistance against screwdrivers, pinchers and wedges.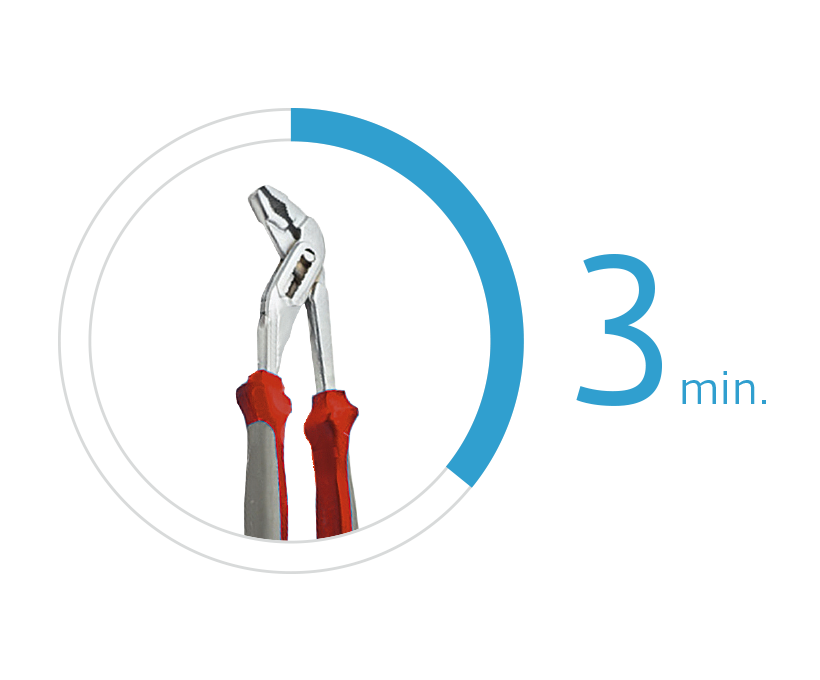 Resistance class RC3: The doors also resist burglary attempts with heavy tools such as crowbars for up to five minutes.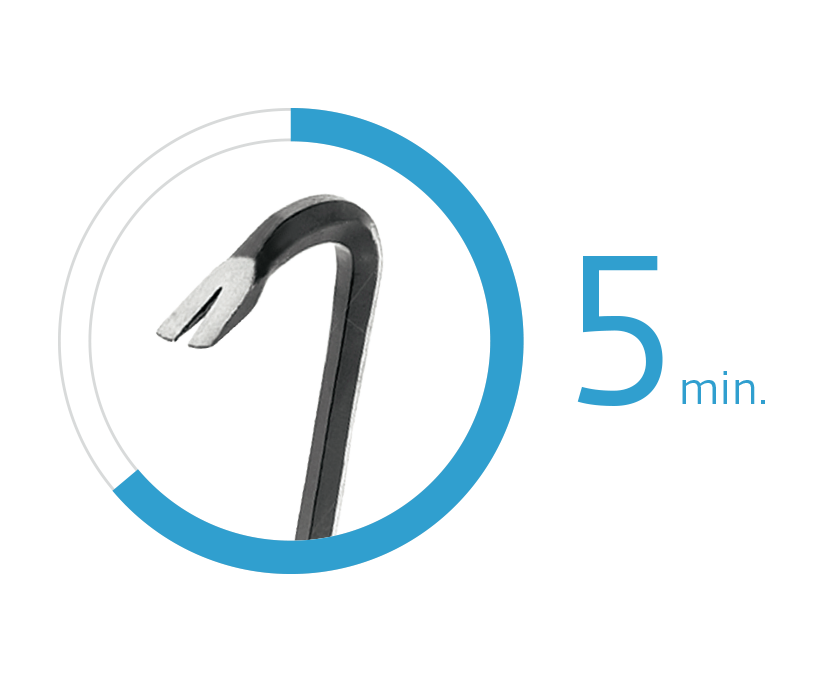 Resistance class RC4: Additional protection against sawing and impact tools as well as a cordless drill.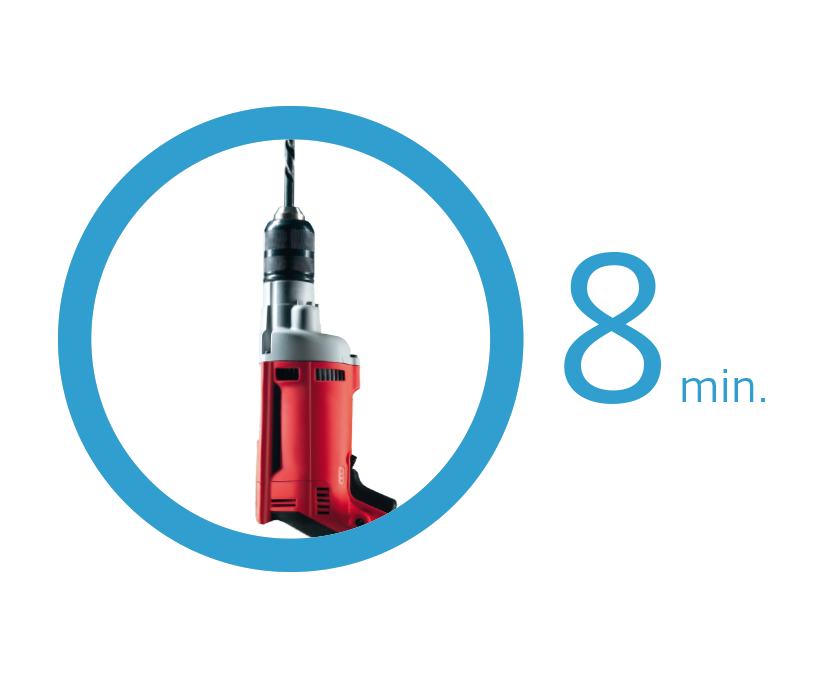 Robust multi-point locking
The question is not: Who's at the door? The question is: What's in the door?
Poorly secured houses are more popular than ever with burglars. In contrast, doors with a modern KFV multi-point lock are a nightmare, because due to additional, massive locking elements, they are secured throughout the entire length of the door. This will put a stop to any burglar many times over.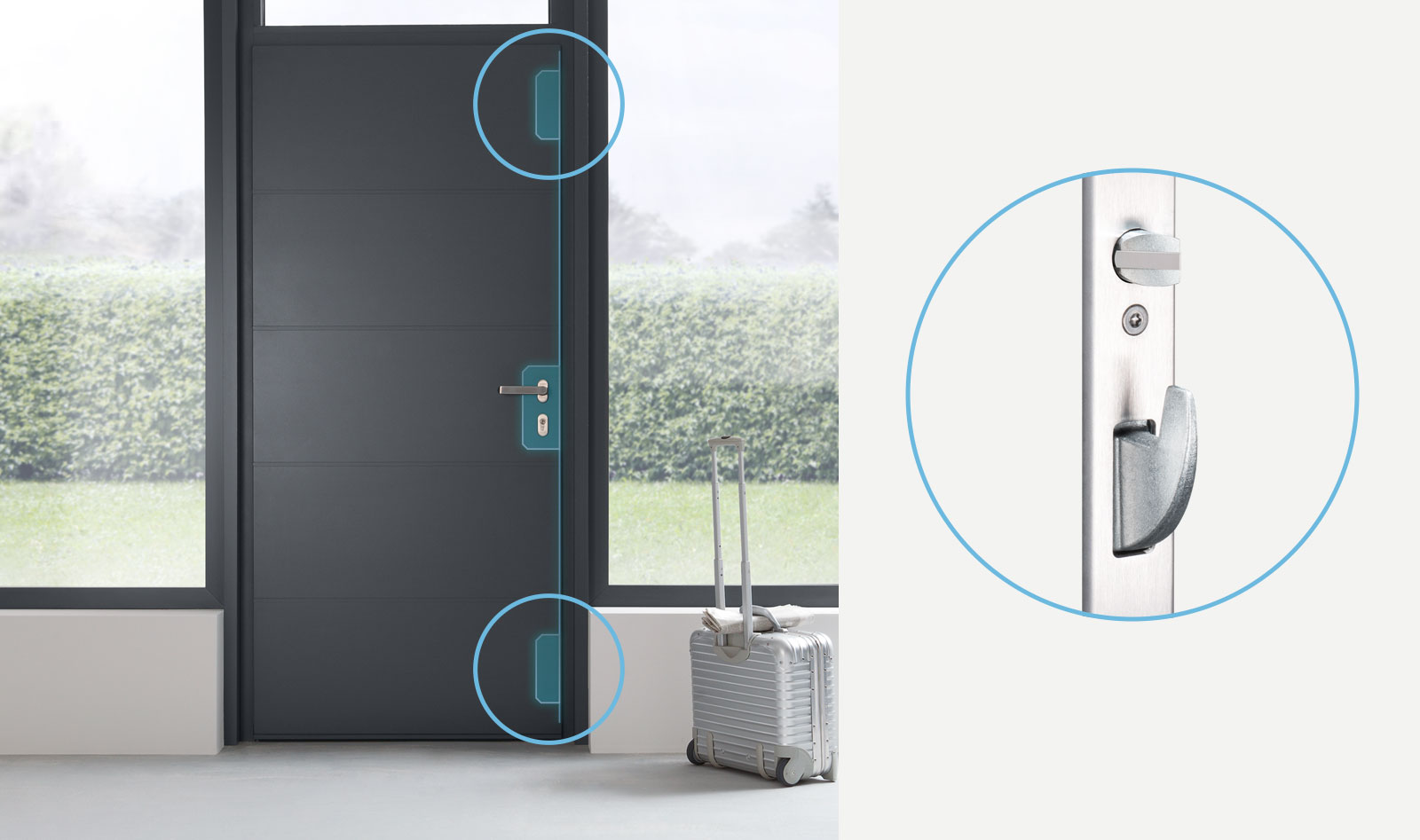 The door that is always securely locked.
With an automatic multi-point lock, your door is locked securely when you close it. You can rely on the fact that the high burglar resistance will be completely effective all the time.
There are certainly more attractive targets for burglars than a home with intelligent security technology.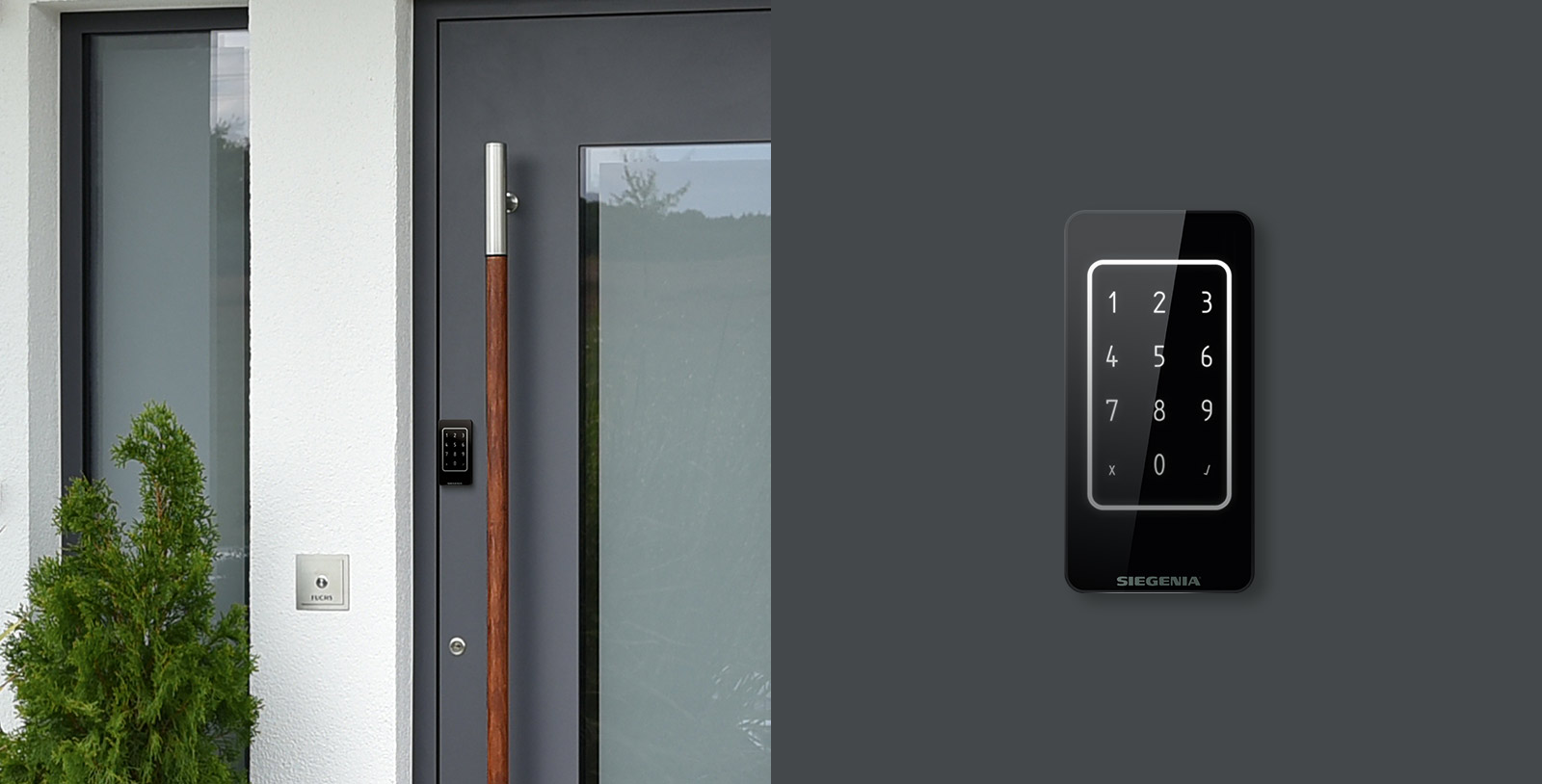 The intelligent access control system means you have the possibility to replace conventional keys with electronic access authorisations. This enhances security and also elevates your ease of use to the highest standard.
All the benefits for you
Multi-point locking is accomplished conveniently and smoothly via the main lock
Automatic function possible: Secure locking by pulling the door closed
Robust quality: Five point locking with massive steel round bolts and steel hook bolts hooking into place
Protection against prying open throughout the entire length of the door
Resistance class RC2 and higher possible
Control via access control systems or app possible