Multi-point service lock
for key and handle-operated solutions.
A quick solution for defective front doors independent of manufacturer.
The multi-point service lock is the ideal solution to quickly repair and maintain front doors for homes and apartments, as it is a system that can be used with products from different manufacturers. With this, a wide range of key and handle-operated multi-point locks from KFV or other manufacturers can be replaced both easily and economically. Because the modular designed sets ensure flexibility in installation and reduced warehousing. KFV multi-point service locks are available for comfort mushroom cams, round bolt, hook bolt or round bolt - hook bolt combinations and for all conventional door heights. Handles can be installed in any position.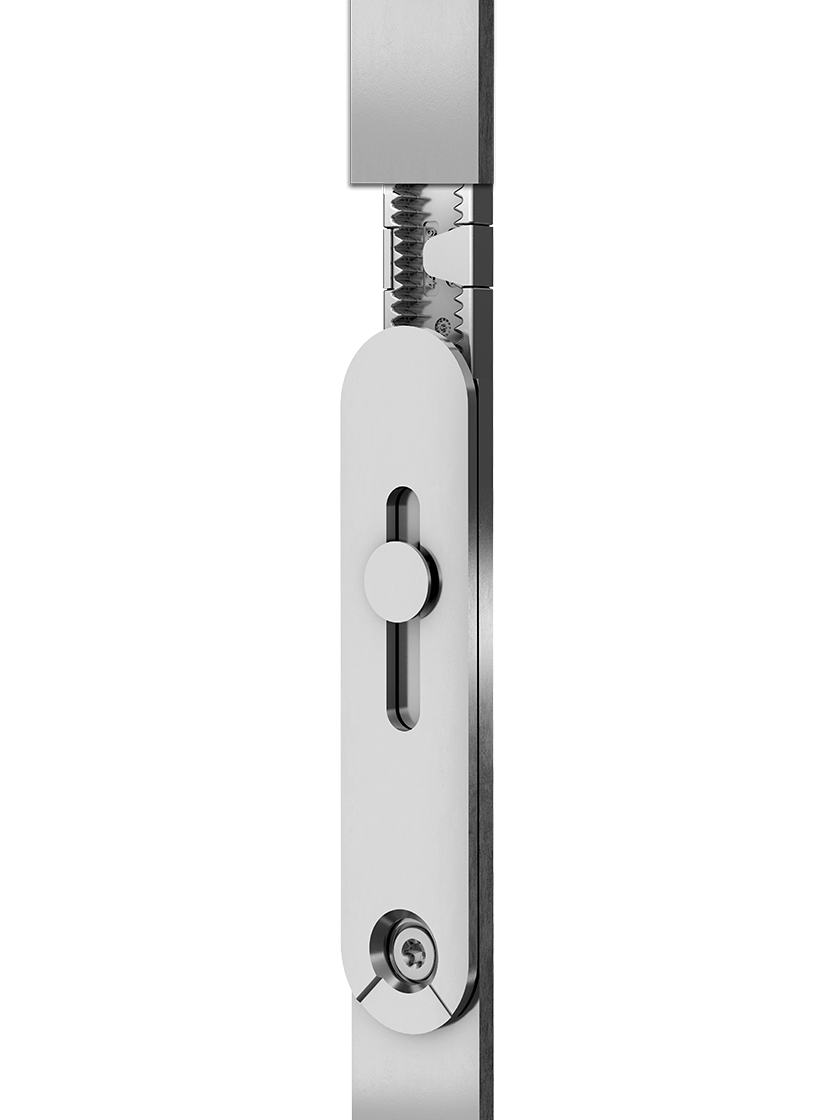 Identical faceplate sets with main lock sets
can be combined with diverse backset dimensions.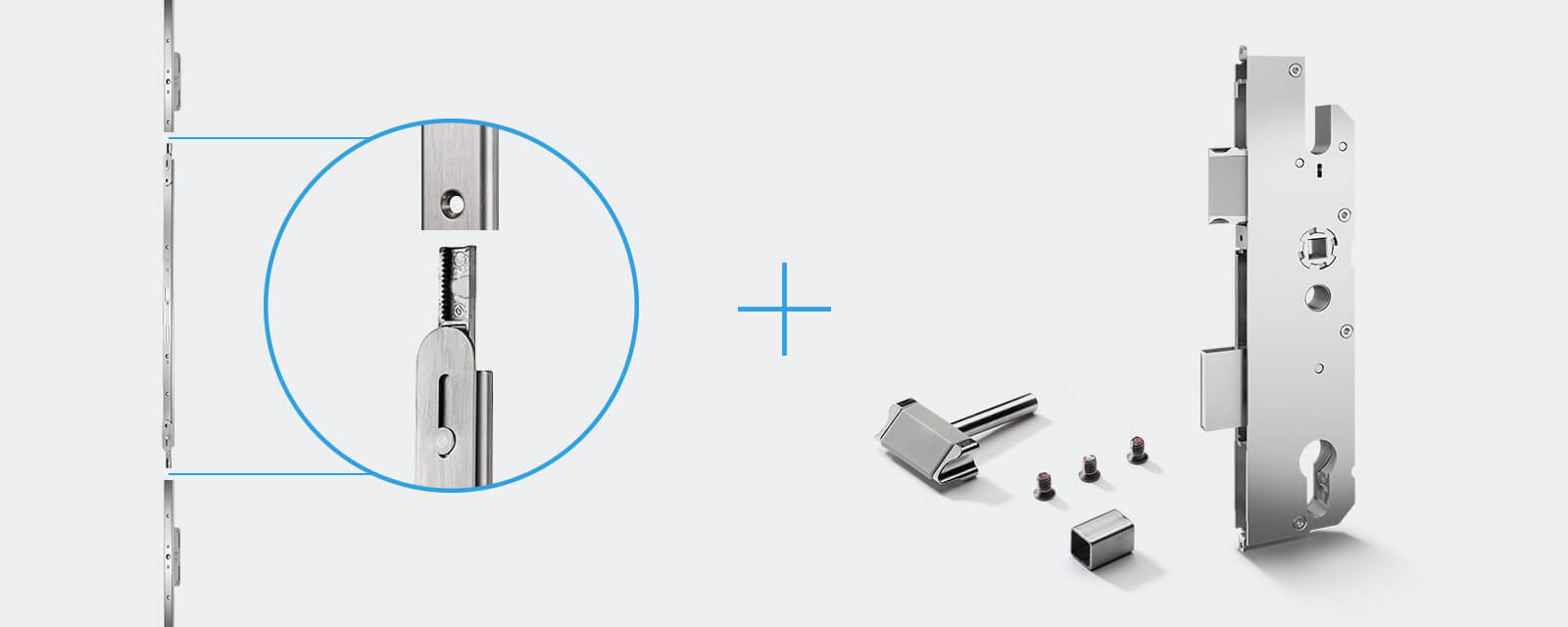 Possible with all lock types.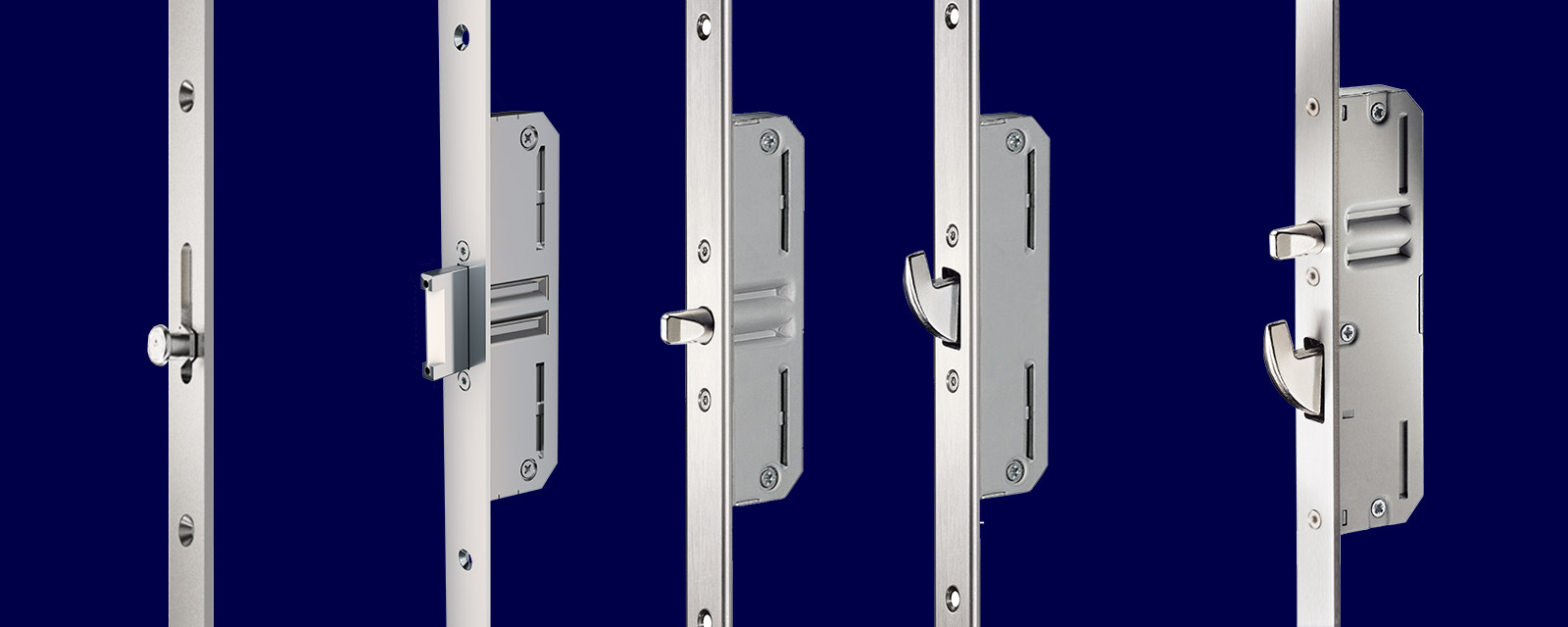 Manufacturer-independent system
As a rule, the faceplate is made of stainless steel for a high-quality appearance without corrosion on any cut edges
Minimal storage requirements due to modular sets
Available with maintenance-free soft-lock latches as standard for key-operated versions
Available for all conventional door heights between 1625 and 2400 mm
Freely selectable handle positions
Special flat coupling point in profile with U-faceplate with SIEGENIA TITAN AF fine toothing eliminates cutting work
Reduction bush of 10 to 8 mm spindle square included in the key-operated main lock set as standard
Extension pieces and drive rods are locked in the correct toothed area with a rivet and protected for transportation
Security spring at the coupling point in the toothed shoe for a secure connection between the toothed shoe and drive rod
DIN direction can be adjusted on site, smooth latch lever operation
Efficient pre-handling is possible
Reduction of error rate due to simplified sequences
1. Faceplate set:
1 Faceplate top part including auxiliary box with round bolts
1 Faceplate bottom part including auxiliary box with round bolts
1 Faceplate centre part
2. Main lock set:
1 Main lock with softlock latch
1 Offset softlock latch
1 Reduction bush 10-mm to 8-mm spindle square
3 Fixing screws
3 Rivets (as alternative fixing option)
3. Linkage 200 mm
4. End caps