Your smartphone becomes a remote control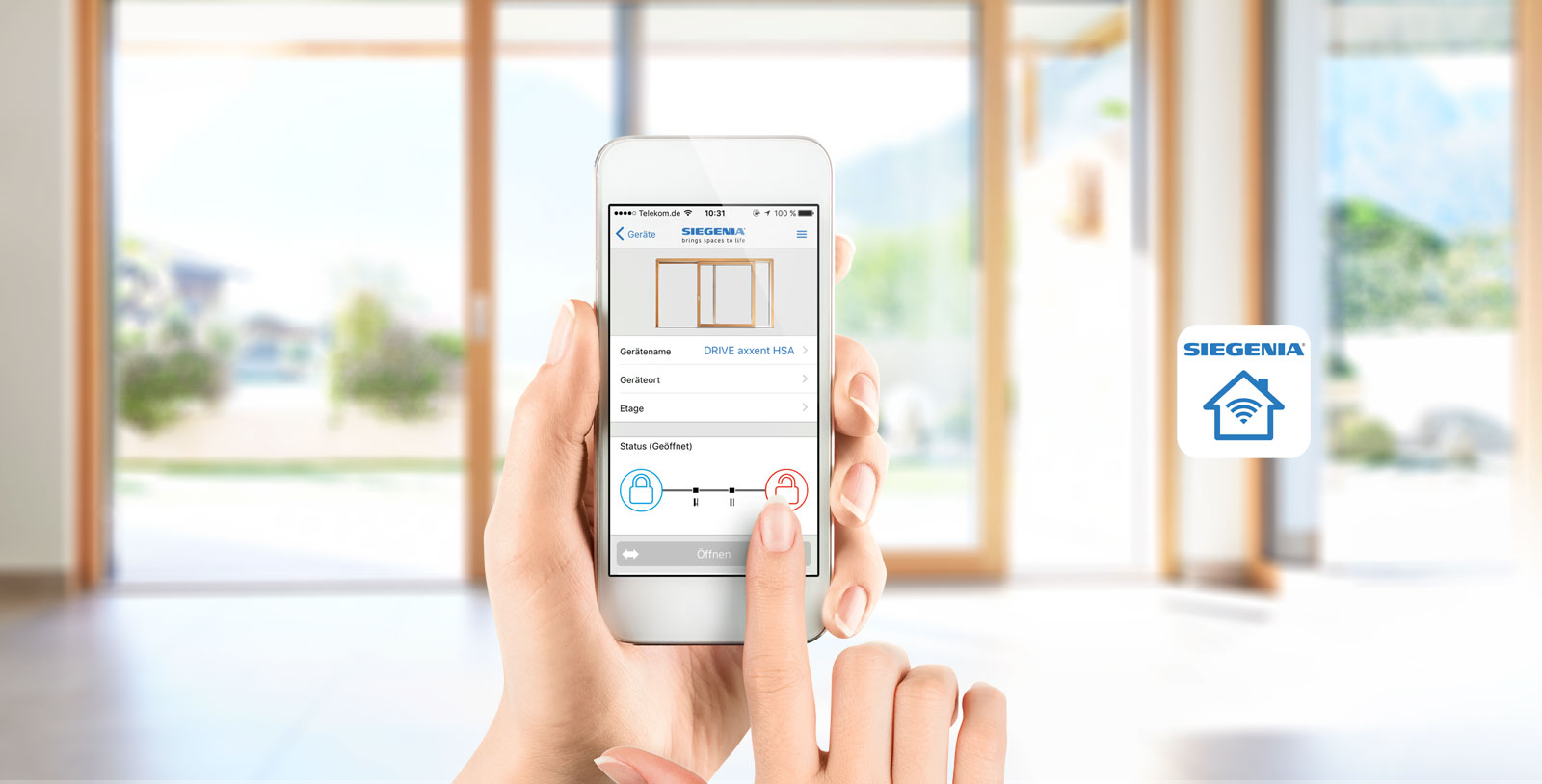 With the SIEGENIA Comfort app, the benefits are in the palm of your hand.
Sometimes we just want to find a cosy place in the house and relax a bit. But as soon as you have got comfortable on the couch you suddenly notice the stuffy air in the room or that someone's ringing at the door. You could just sit back and simply pick up your smartphone, because many things can now be quite easily taken care of via an app.
Motorised windows and doors
Enhanced room comfort with ease of use.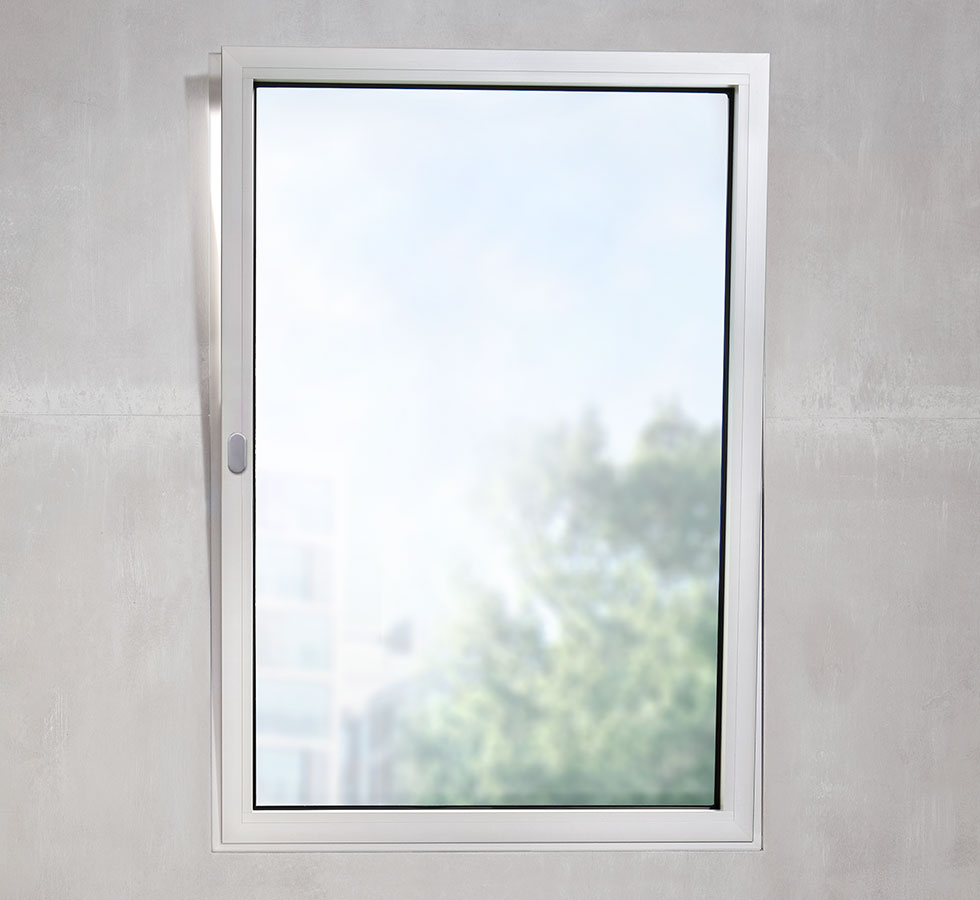 The modern drives enable your windows and doors to conveniently react to the push of a button. This ease of this, especially in the operation of heavy sliding doors or inaccessible windows, enhances your quality of life. Operation via the free SIEGENIA Comfort app is particularly smart and convenient. Because this turns your smartphone or tablet into your remote control via your WLAN network – for all SIEGENIA "smart" systems with additional comfort functions.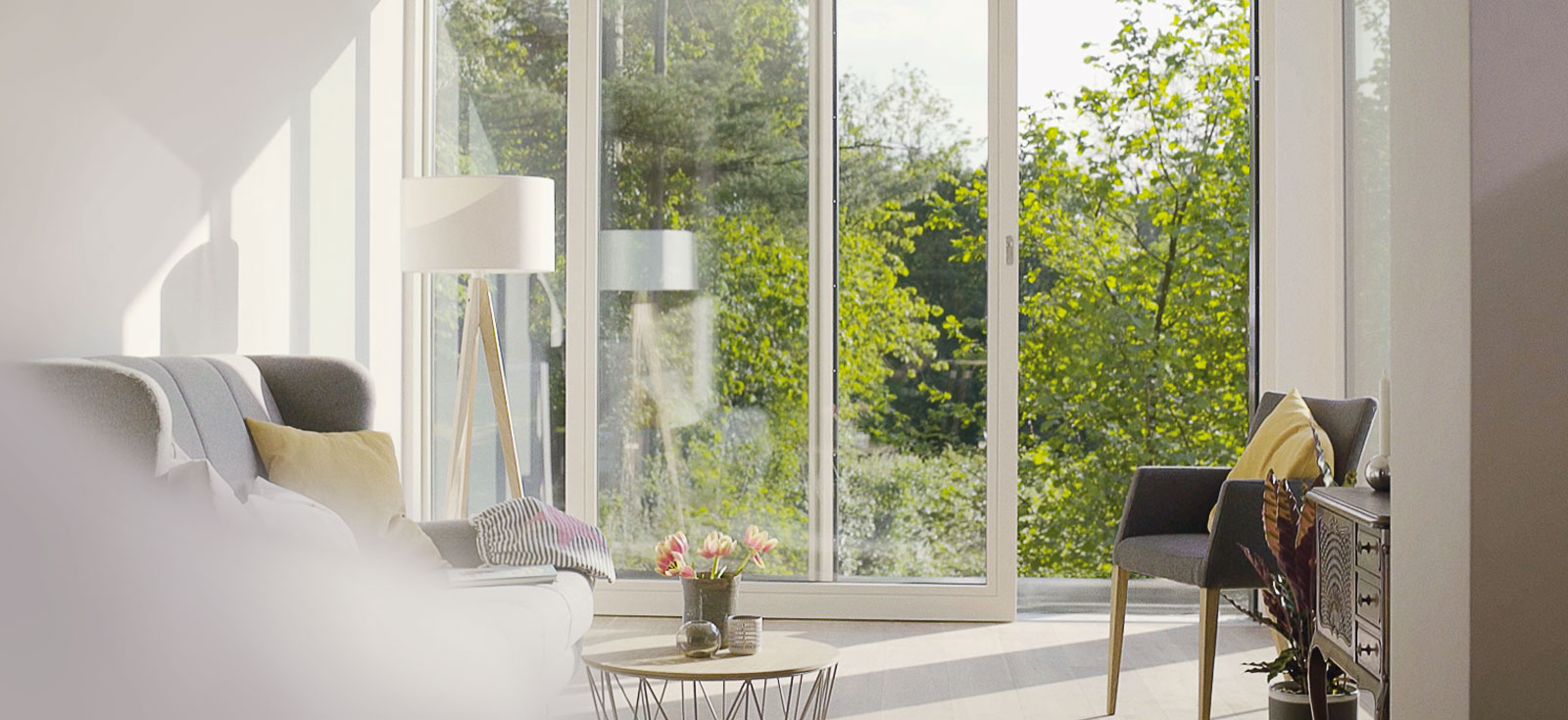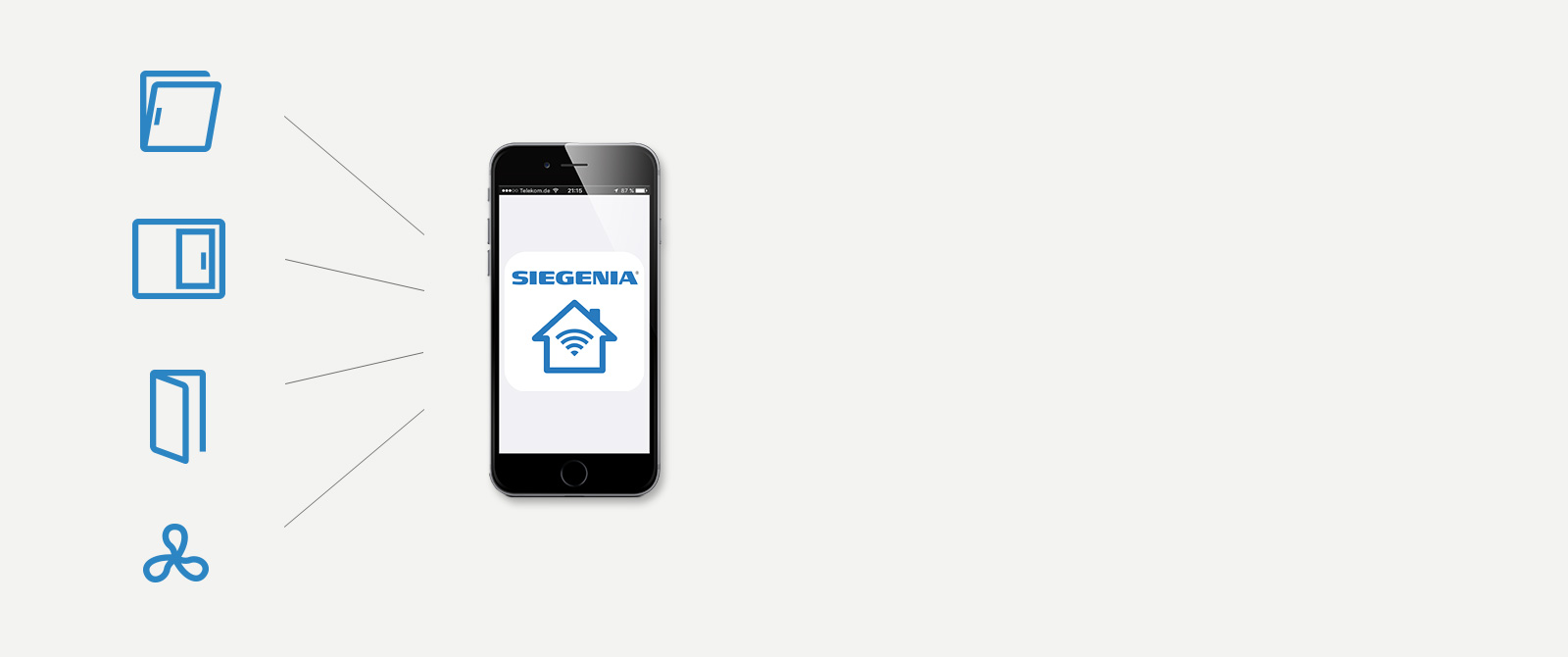 With the SIEGENIA comfort app you can control SIEGENIA windows, sliding doors, entrance doors and ventilators conveniently via your smartphone.
Healthy fresh air via an app.
How relaxed and healthily you want to live is completely up to you. The same also applies to a controlled indoor environment of course. With modern SIEGENIA ventilators like the AEROVITAL ambience smart, you conveniently control the quality of the air via an app and benefit from numerous additional functions such as the automatic humidity control.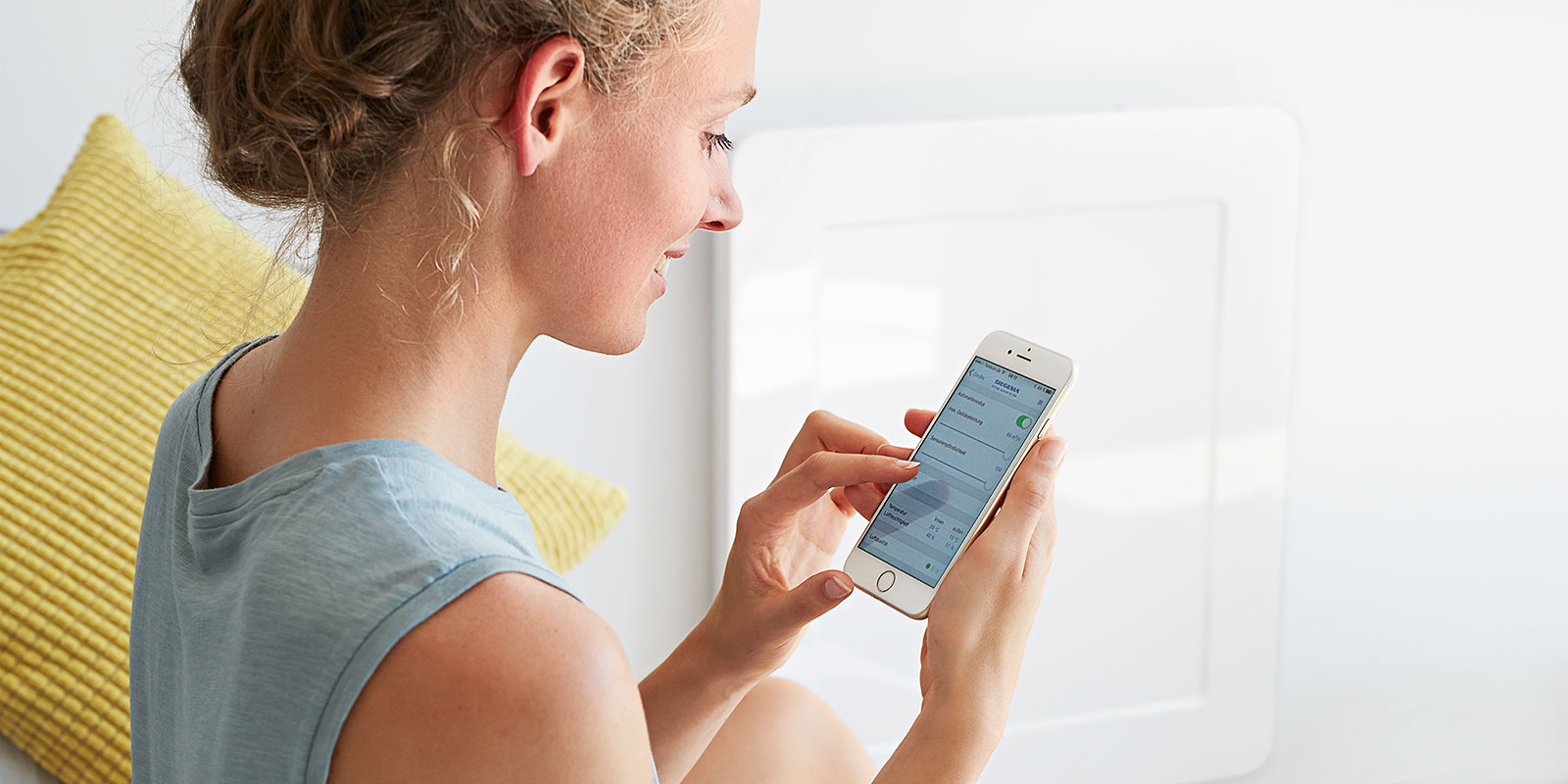 All the benefits for you
Convenient operation of SIEGENIA "smart" devices using your own smartphone, tablet or laptop, integrated in the local WLAN network
No need for an additional remote control
Optimum control due to feedback about the unit status, depending on the extent of function of the relevant device
From iOS 8.0 and Android 5.0