Special locks
for special applications.

There is a solution for everything. The securest is KFV.
The unique KFV product range offers you the maximum range of solutions in the area of special applications. Here you will always find the right solution for your special requirements, for example locks for sliding doors with hook bolts or radius bolts and locks for radiation protection doors. This is supplemented by a range of further locks for fire protection doors.
Locks for various customised solutions
Durable technology thanks to consistently high quality with high corrosion protection
Comprehensive range of sliding door locks
Locks with left/right convertible latch
Locks with swing door roller latch
Locks for radiation protection doors
Various customised solutions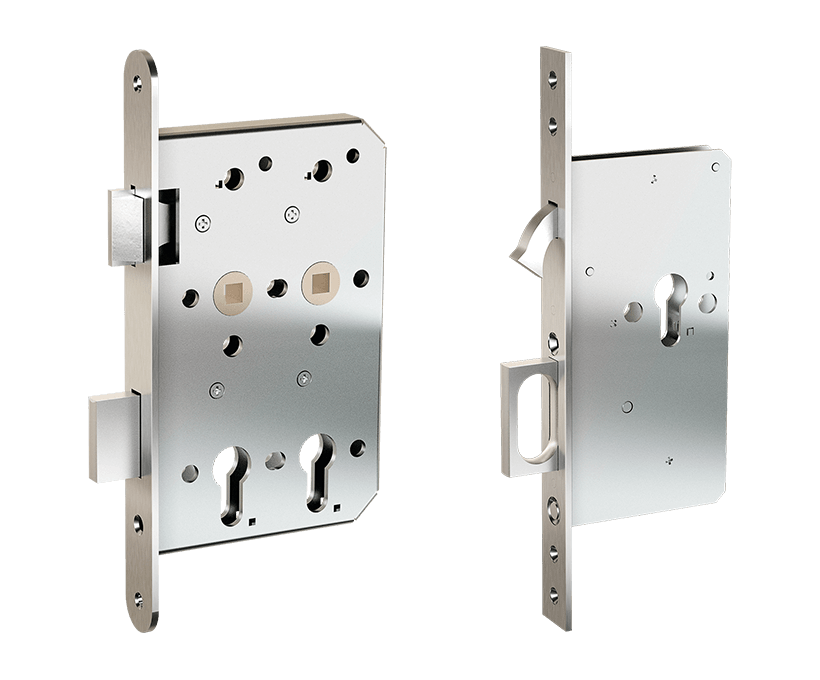 Diverse versions for a wide range of application areas:
Steel doors
Radiation protection doors
Sliding doors
Swing doors