Latch and deadbolt locks
for PVC and metal doors.
A greater range of solutions for internal and entrance doors.
Our extensive selection of high-quality latch and deadbolt locks in accordance with EN 12209 opens up versatile solutions for many profile situations. KFV latch and deadbolt locks are available with 1 or 2 throws, with different deadbolt projections, various backsets as well as different faceplate variants and surface finishes. They are suitable for initial equipment as well as for uncomplicated retrofitting.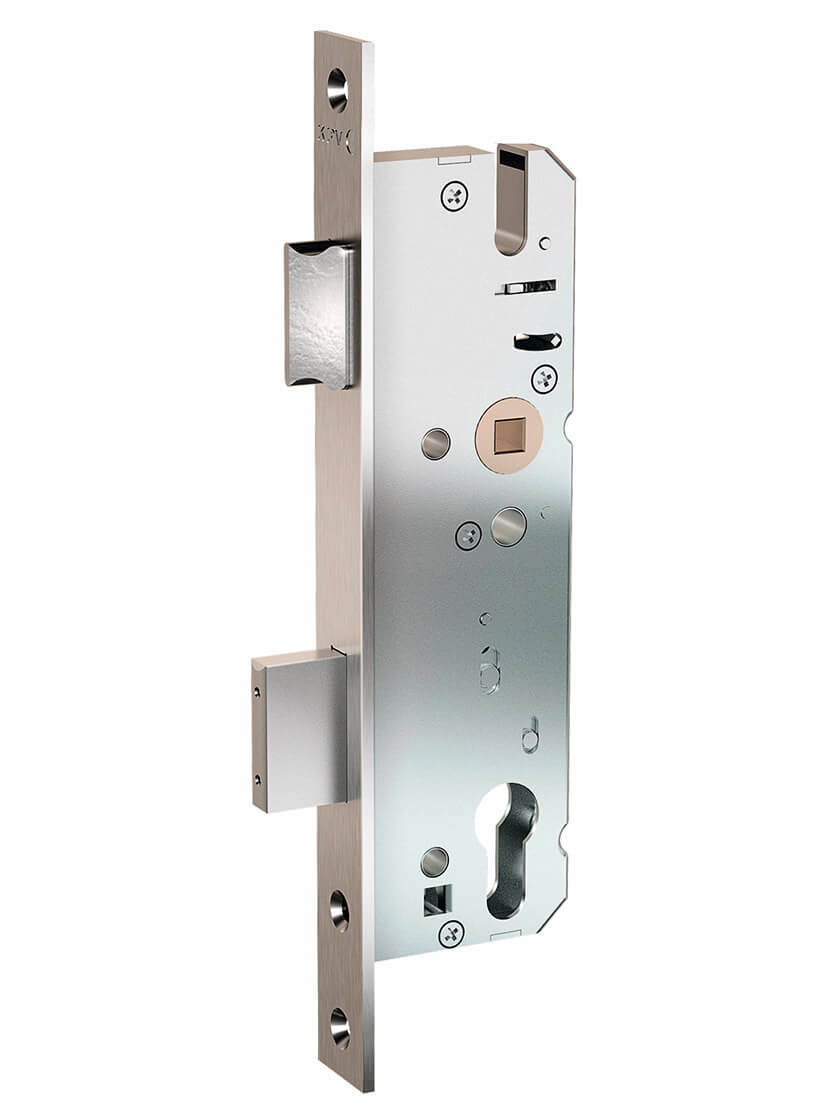 Certified mortise locks in accordance with EN 12209 or residential, commercial and official buildings
Durable technology thanks to consistently high quality
1 or 2-throw with deadbolt secured against sawing
Extensive product palette: diverse backsets (18–65 mm) and faceplate variants as well as different deadbolt projections (15, 20 and 25 mm)
Individual door design due to different faceplate finishes
Many customised solutions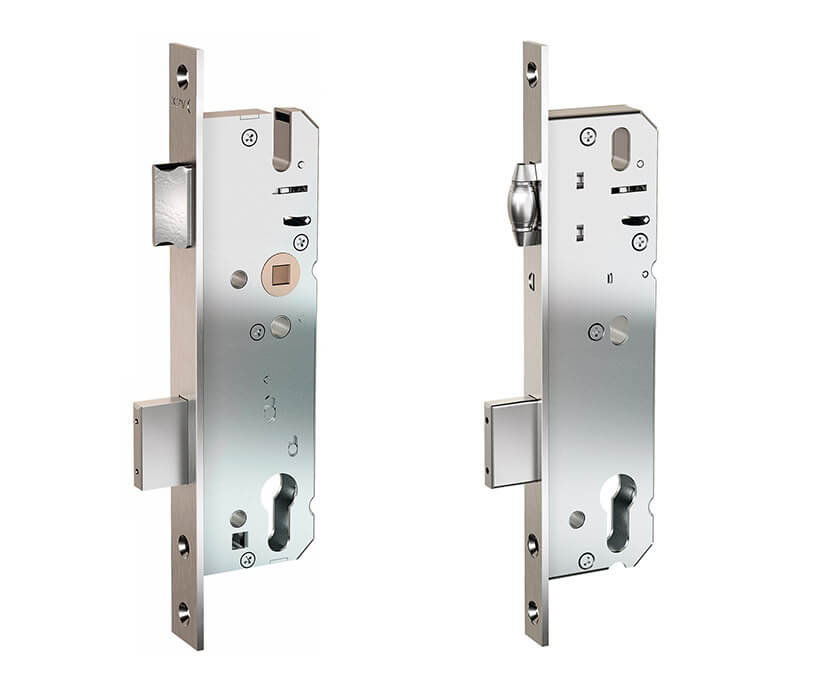 Latch and deadbolt mortise locks for entrance doors and side entrance doors made of metal or PVC:
28-PZW – Latch and deadbolt mortise lock in accordance with DIN 18251-2 class 1:
Deadbolt: 1-throw
Deadbolt projection 15mm
49-PZW – Latch and deadbolt mortise lock in accordance with DIN 18251-2 class 3:
Deadbolt: 1-throw
Deadbolt projection 20mm
59-PZW – Latch and deadbolt mortise lock:
Deadbolt: 2-throw
25 mm deadbolt projection