SIEGENIA access control systems
Fingerprint scanner, keypad and transponder for the smart home

More control and comfort due to intelligent, future-proof doors.
Our digital access control systems combine clever comfort functions with an elegant appearance and the easiest operation. Due to the SI-BUS interface, all three systems can communicate directly with the drive without an additional control unit. This digitalisation keeps all options open for integration in smart living concepts or for future system extensions. Further networking can be accomplished either via the SI-BUS and by operation via WIFI. The complete SI-BUS is secured with a 128 Bit AES encryption.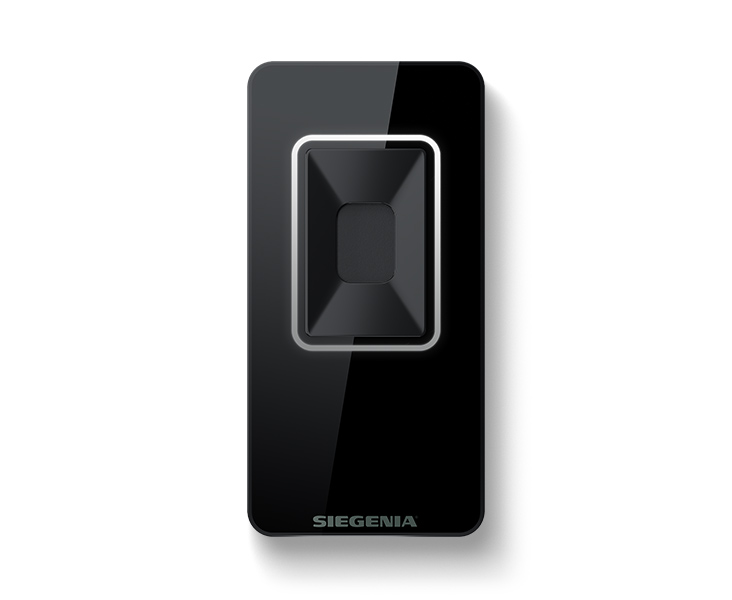 Fingerprint scanner
Surface sensor with touch ID:
just put your finger on it.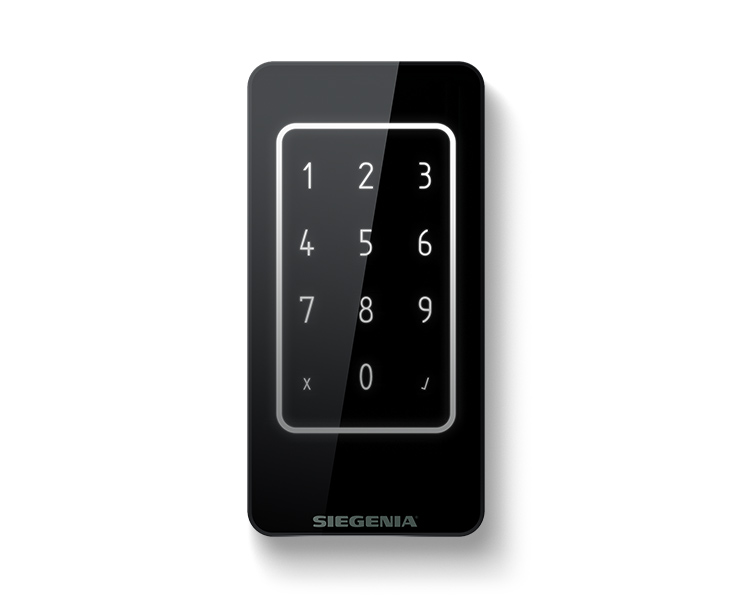 Keypad
Equipped with a single-use
and holiday PIN function.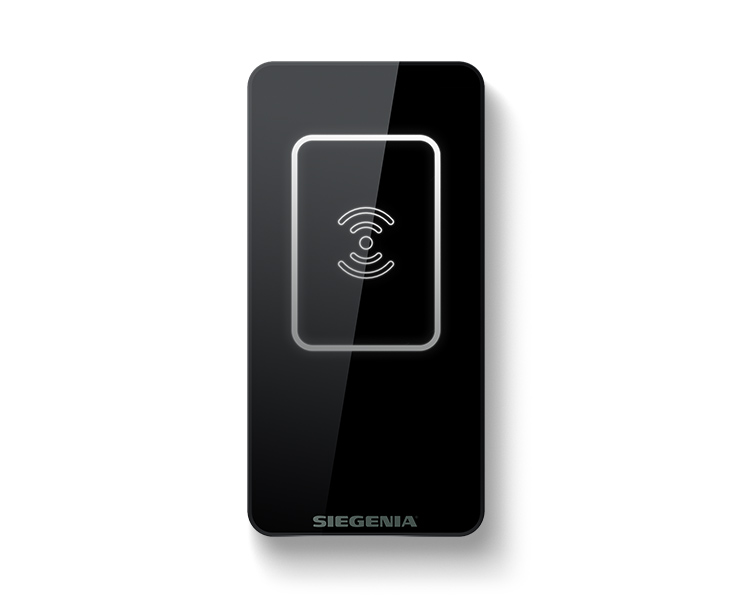 Transponder
Supports RFID cards with
state-of-the-art encryption
and high data security.
With WIFI and Bluetooth chip as standard
128 Bit AES encryption and access log
Control via the SIEGENIA Comfort app is possible
Online remote access, timer and user administration
Administration of up to 200 users or 800 features
One-time users or interval users
Colour-adjustable LED lighting for individual tone-to-tone adaptation to the entrance door
Brightness of the LED lighting both manually and automatically controllable
Uniform design line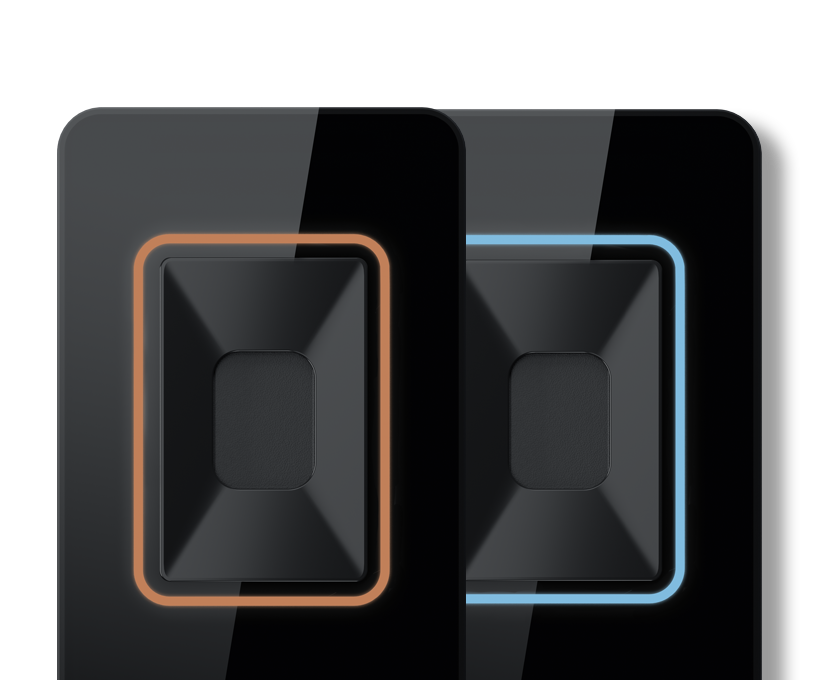 Simple and lean cable routing without risk of polarity reversal due to preassembled, engaging plug & play connections
Direct installation without separate control unit
No electrician required
Identical milling dimensions for all three variants
Predefined and preassembled plug & play solutions: purchase of the access control system, power supply and all cables in one complete package is possible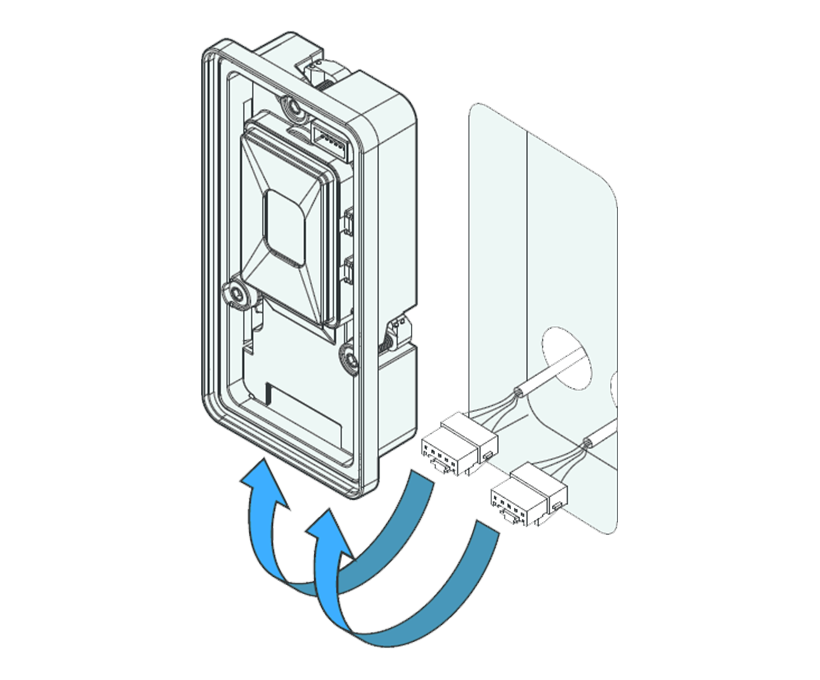 Sensor type: surface sensor (fingerprint scanner), touch sensor (keypad) Mifare Desfire EV1 / EV2 (transponder)
Door material: timber, PVC or aluminium
Operating voltage: 9 V DC to 30 V DC
Power consumption: 2.52 W (fingerprint scanner), 3.24 W (keypad), 5.4 W (transponder)
WIFI: 2.4 GHz / 802.11b/g/n/e/i
Bluetooth: V4.2 BR/EDR and BLE
Encryption: AES 128 Bit
Lighting: 6 x RGB LED (multi-coloured)
Brightness controllable: automatically via light sensor or manually
SI-BUS interface
Ambient temperature range in the door: –25° C to +70° C
Protection class: IP54 front side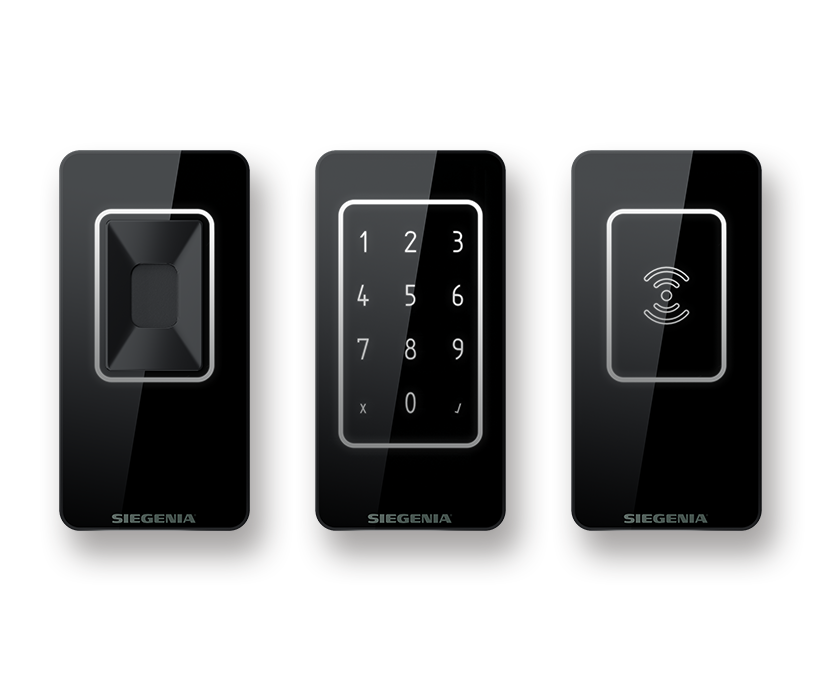 Future-proof SI-BUS technology with 128 Bit AES encryption.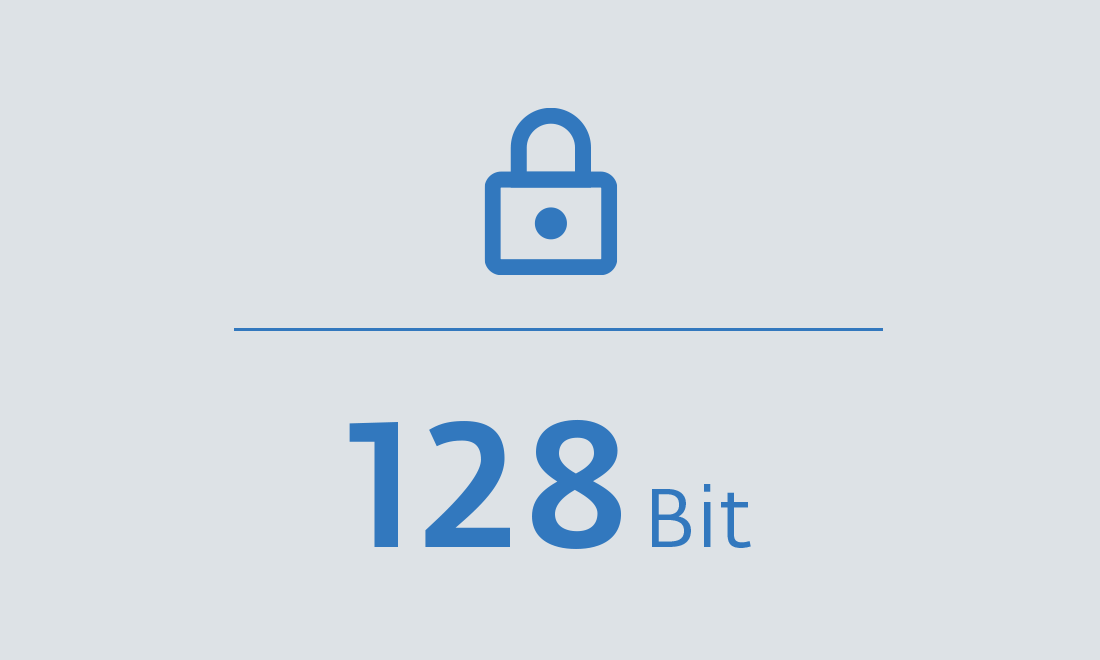 All three systems operate via the SI-BUS, the digital data line for SIEGENIA smart devices. This means that they can intercommunicate without additional control units, thereby enabling especially flexible and future-proof use. The complete digital communication functions in both directions and therefore like an intelligent network. The entire SI-BUS is protected by a powerful 128-Bit-AES encryption for maximum security demands.
Access administration via app
Smart operation via the SIEGENIA Comfort app.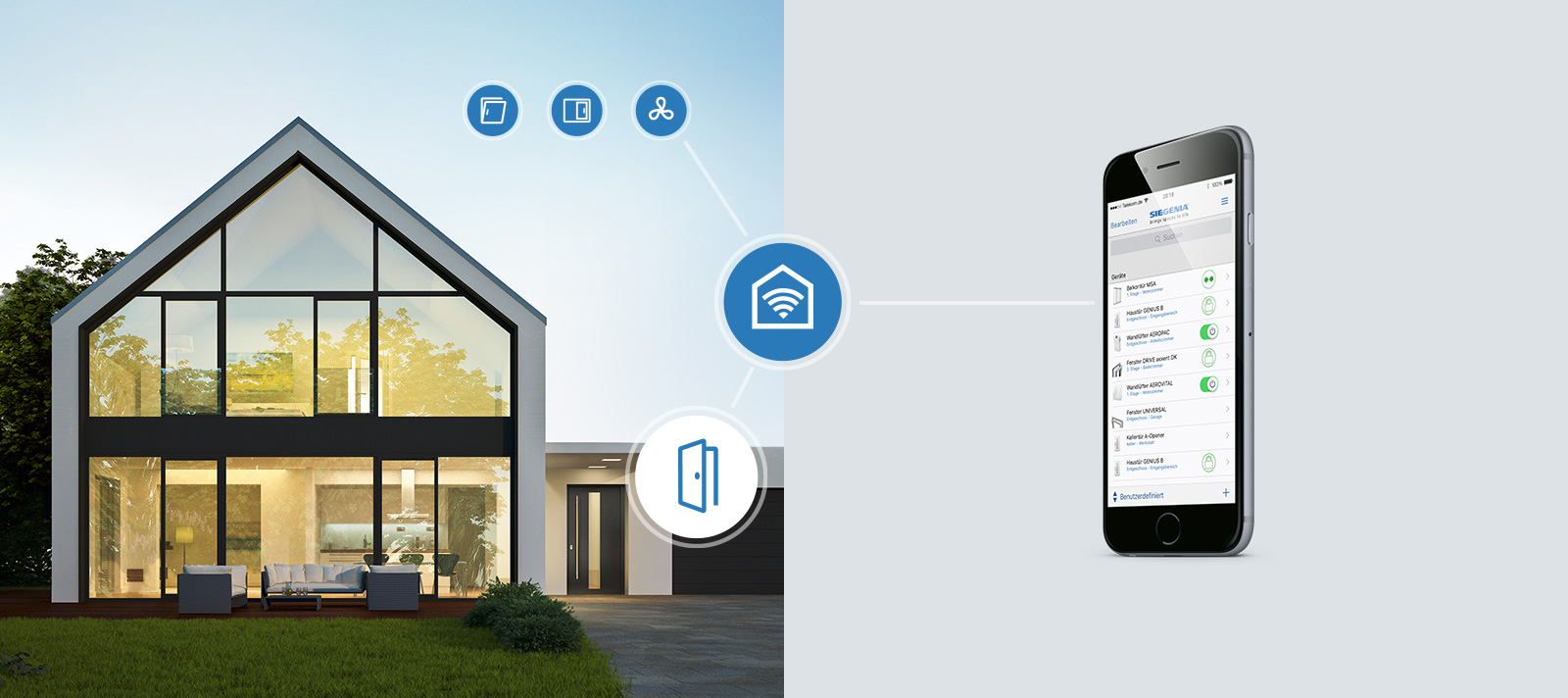 The fingerprint scanner, the keypad and the transponder are equipped with WIFI and Bluetooth as standard. Due to the WIFI function, user administration is clearly and intuitively possible via the SIEGENIA Comfort app. This allows homeowners and property managers to grant authorised persons access to the building for a limited time period with only a few taps of the finger. This also functions per remote access while you are out and about.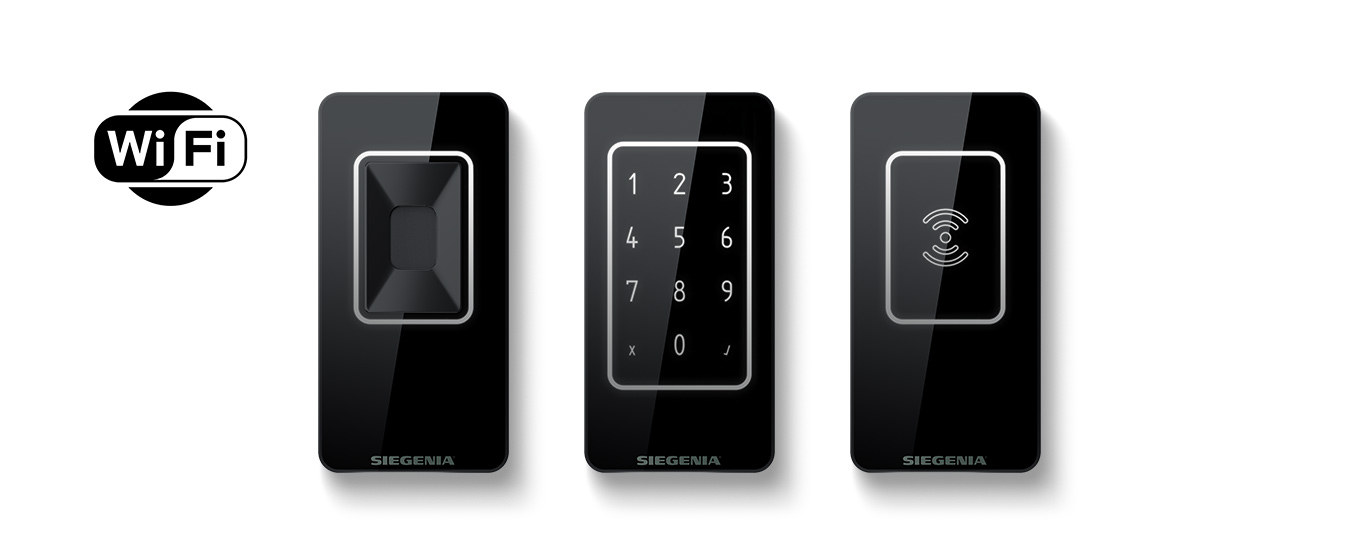 More room comfort for your customers, more cost-effectiveness for you.
The new access control systems also show their strengths in production and installation and simplify your production sequences from the ordering process to the installation. Due to our predefined and preassembled plug & play solutions, you can order an access control system that has the relevant identical milling dimensions as well as the power supply and all necessary cables in one carefree package and you no longer need an electrician for the installation. Because the wiring is accomplished via preassembled, reverse polarity-protected plug & play plug connections with snap-in function. Furthermore, the SI-BUS ensures simple, space-saving direct installation as a separate control unit is no longer required.
Networking with third-party systems
Fully compatible with products from other manufacturers.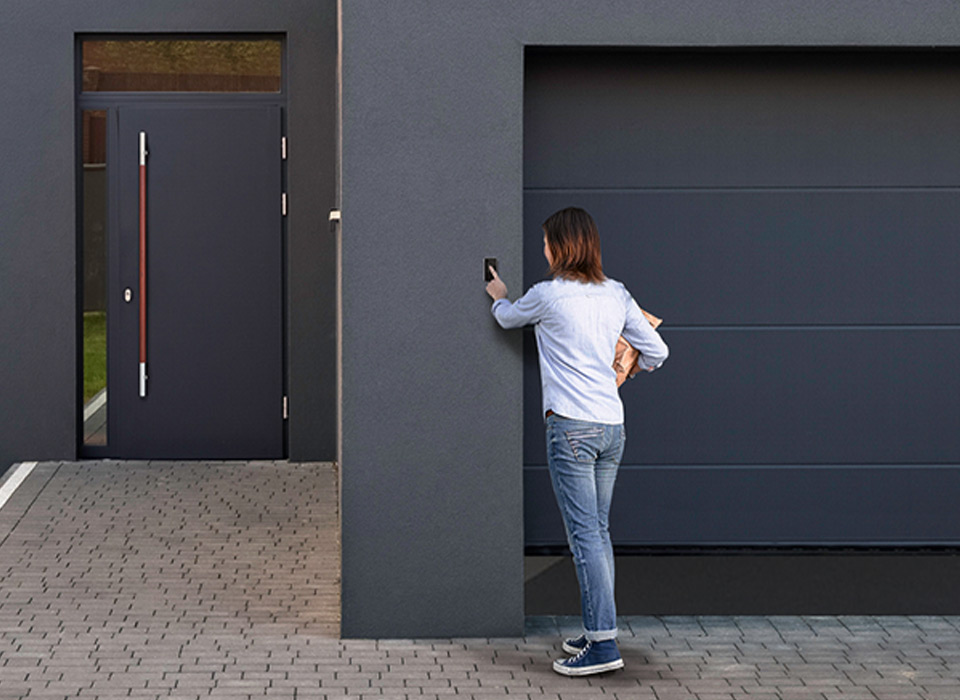 With SIEGENIA access control systems, garage door and motorised door drives or existing multi-point locks can also be controlled. This functions via SIEGENIA IO modules which work as interfaces to flexibly connect drives from other manufacturers with the access control systems.
Animation SIEGENIA access control systems
Productfilm