Integration in existing Smart Home systems.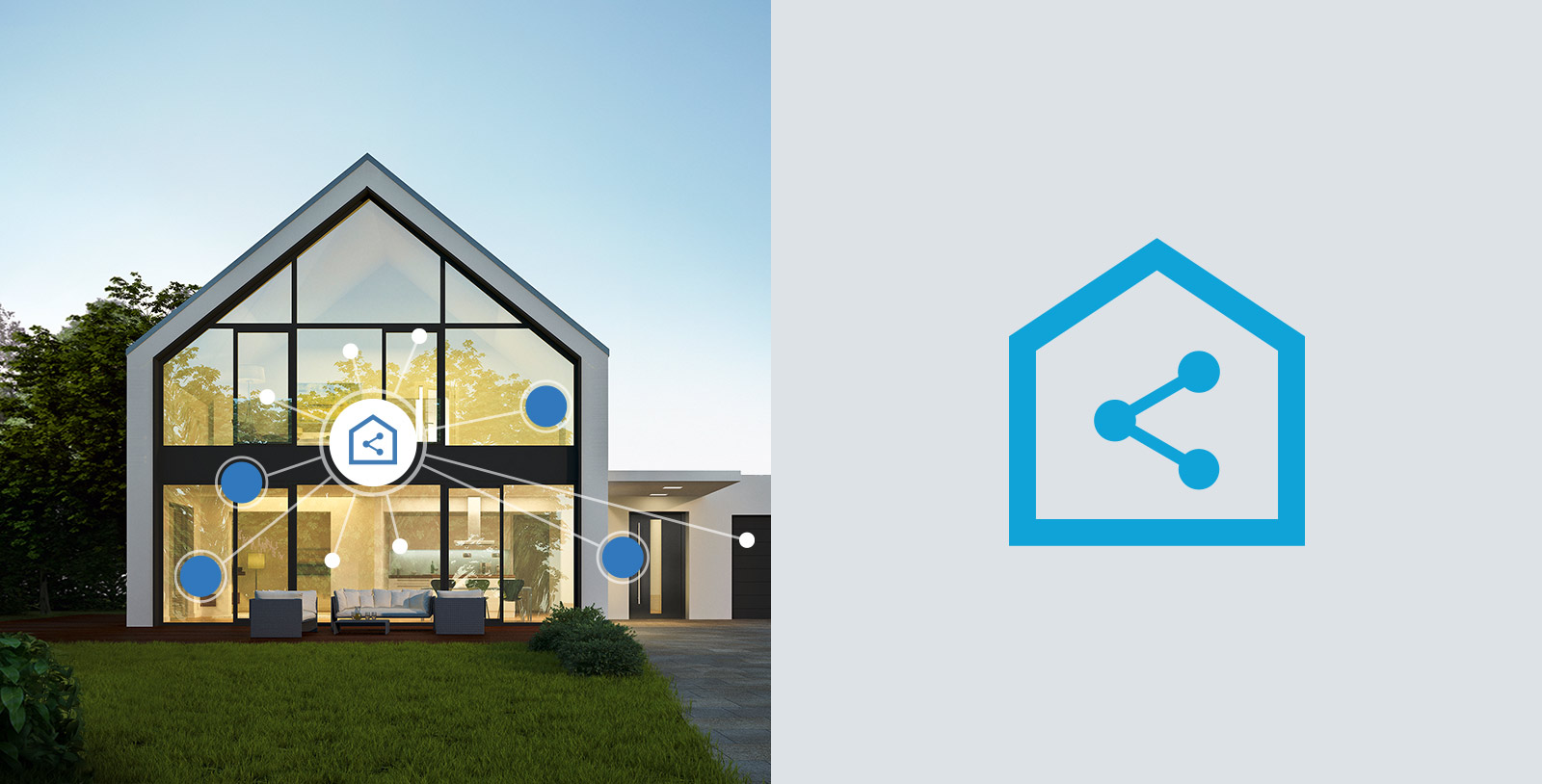 Simply more options to connect things at home.
Smart SIEGENIA solutions for windows and doors as well as smart SIEGENIA ventilation units offer you a wide range of options to make a Sweet Home out of a Smart Home. For this purpose, our drives, access control systems and ventilation systems can not only be operated via the SIEGENIA Comfort app, but also integrated in other Smart Home systems thanks to new collaborations.
Integrate SIEGENIA room comfort solutions into your central home control system.
Discover the freedom offered to you by a central home control system and intelligent automation. Practically everything is possible from voice assistance to individual living scenarios and SIEGENIA smart devices bring their full functionality to the table.
You can flexibly integrate SIEGENIA solutions into Smart Home systems from third-party manufacturers. Hence cross-application Smart Home environments are created, combining the most important items and functions in the home into holistic solutions. SIEGENIA is consistently working on new collaborations with innovative system providers to offer you all freedoms regarding networking and integration in the future. This includes the millionfold tried and tested systems from mediola and from Somfy.
IQONTROL NEO from mediola.
Thanks to its multi-log firmware, the all-in-one system networks the solutions from a wide range of manufacturers, making them centrally controllable via app or via voice command. All smart SIEGENIA devices – ranging from a window drive, lift-slide drives and motorised multi-point locks to smart wall-mounted and facade ventilators – can be integrated into the system via different AIO gateways. The senso secure window sensor can also be integrated into a smart living environment by the use of a mediola gateway with ENOcean interface. Hence the large number of uses, ranging from roller shutter and thermostat control to lighting, is optimally expanded thanks to SIEGENIA solutions. The products can be put together to create smart scenarios.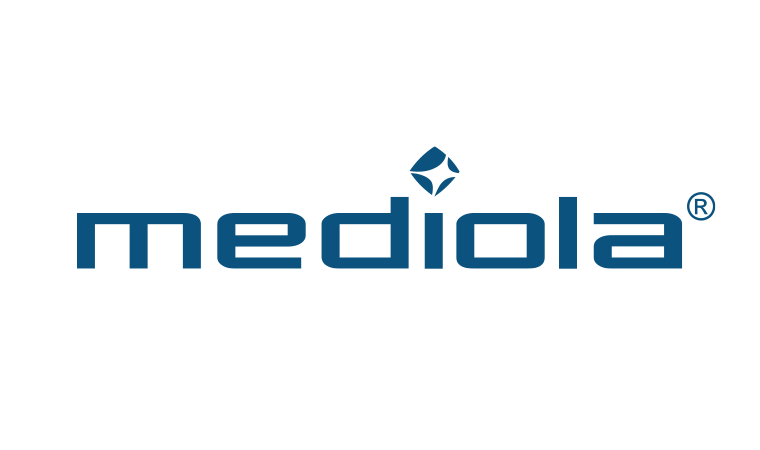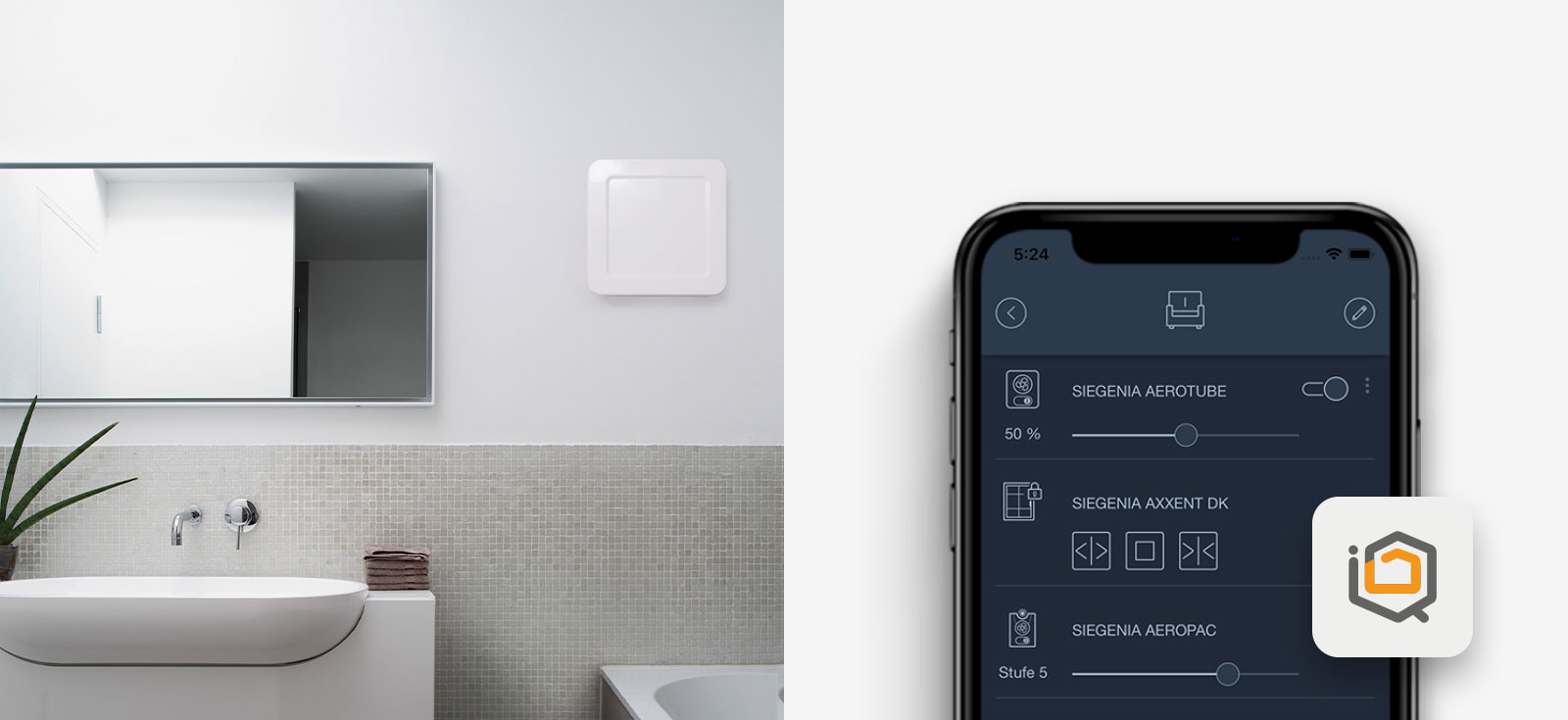 TaHoma from Somfy.
The TaHoma Smart Home system from Somfy enables home automation via app or voice command. SIEGENIA window drives with WIFI modules for tilt-only, turn and tilt, lift-slide and sliding windows can now also be effortlessly integrated in the system. Hence, the opening status and the locking status can be checked and the window elements controlled via the TaHoma app at any time. The heating can also be turned down automatically during ventilation due to the attached radiator thermostats. Even integration in scenarios or with your calendar is effortlessly possible. The SIEGENIA drives currently compatible are: DRIVE axxent DK, DRIVE axxent HSA smart, MHS 400 smart and MSA 400 smart. The GENIUS multi-point lock can also be integrated via the Somfy Lock Controller io for the monitoring and control of entrance doors.