Windows for modern room concepts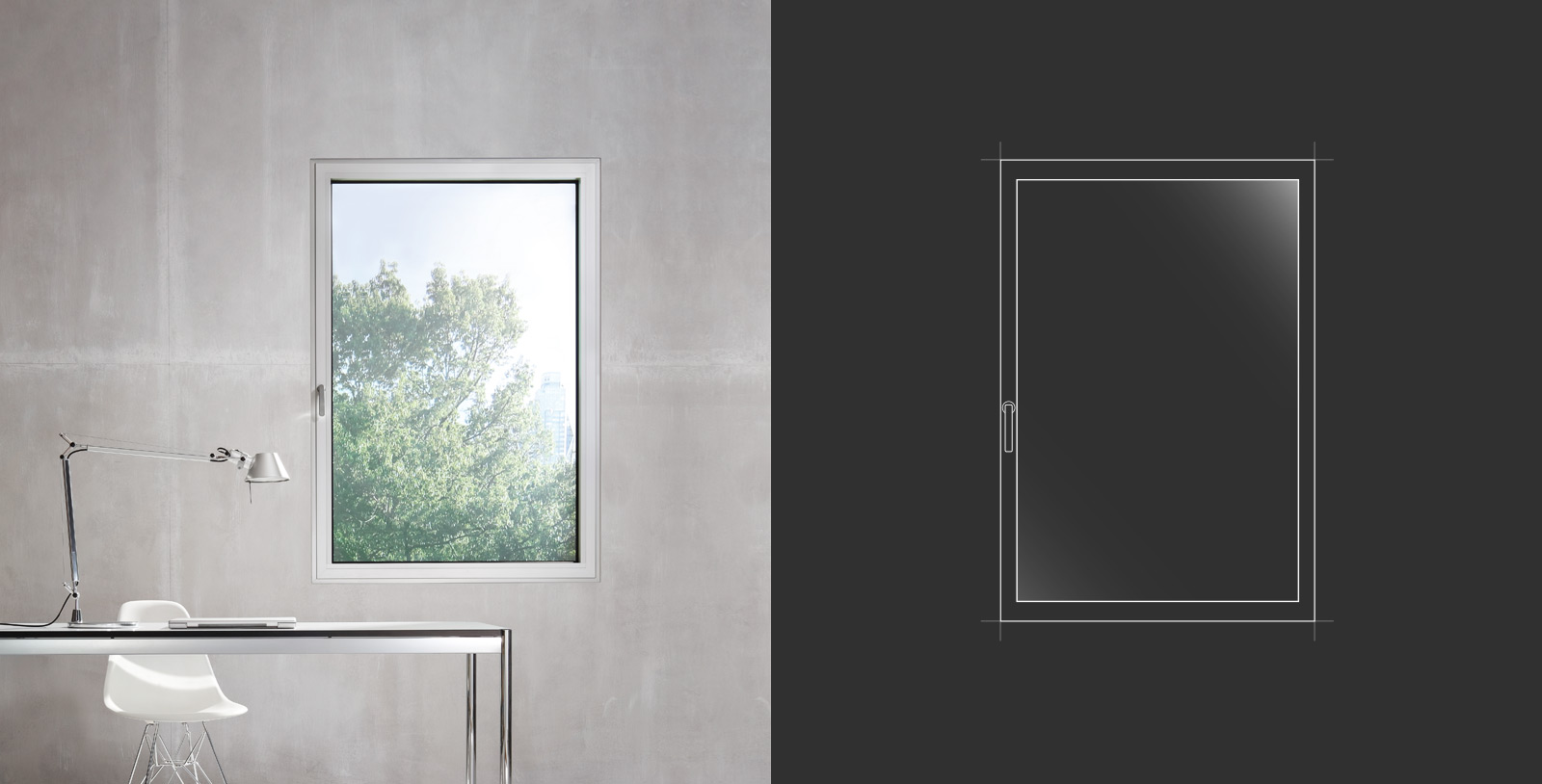 Cultivating the spatial feeling with windows.
The more elegant their appearance and clearer their form, the more they will change from functional into designing elements. Modern windows can cultivate the entire spatial feeling as building blocks for contemporary concepts of design especially due to leaner frames, "invisible" pivots and the possibility of absolutely flush installation.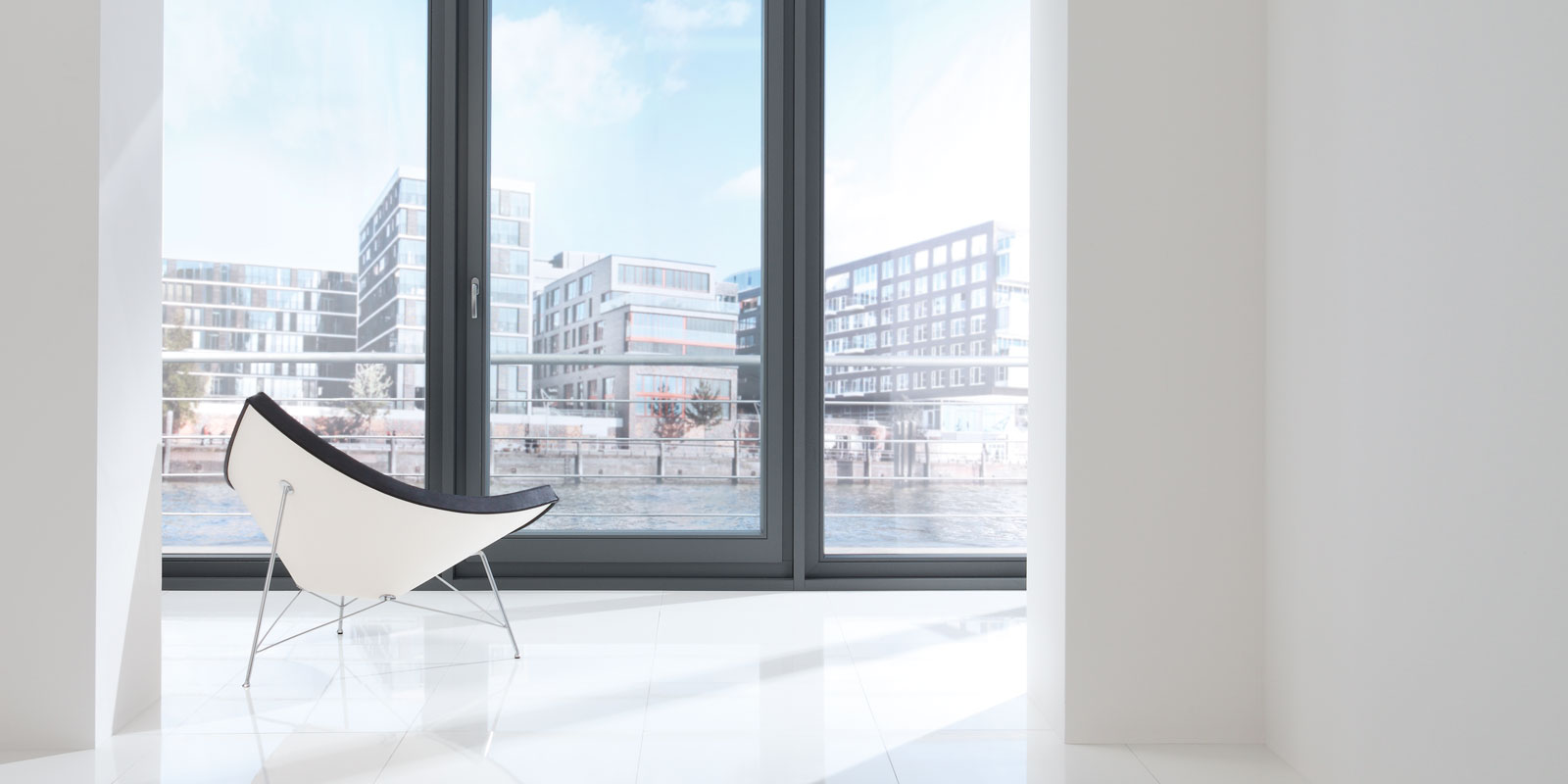 If your room and decorating ideas follow a clear concept, they can be optimally supported by fully concealed SIEGENIA axxent hardware. Whether this is for timber or PVC turn-and-tilt windows or for aluminium systems: With SIEGENIA axxent, you will achieve the perfect window design also for sash weights up to 150 kg, thanks to high load capacity and durable materials – naturally with full functioning and minimum wear and tear.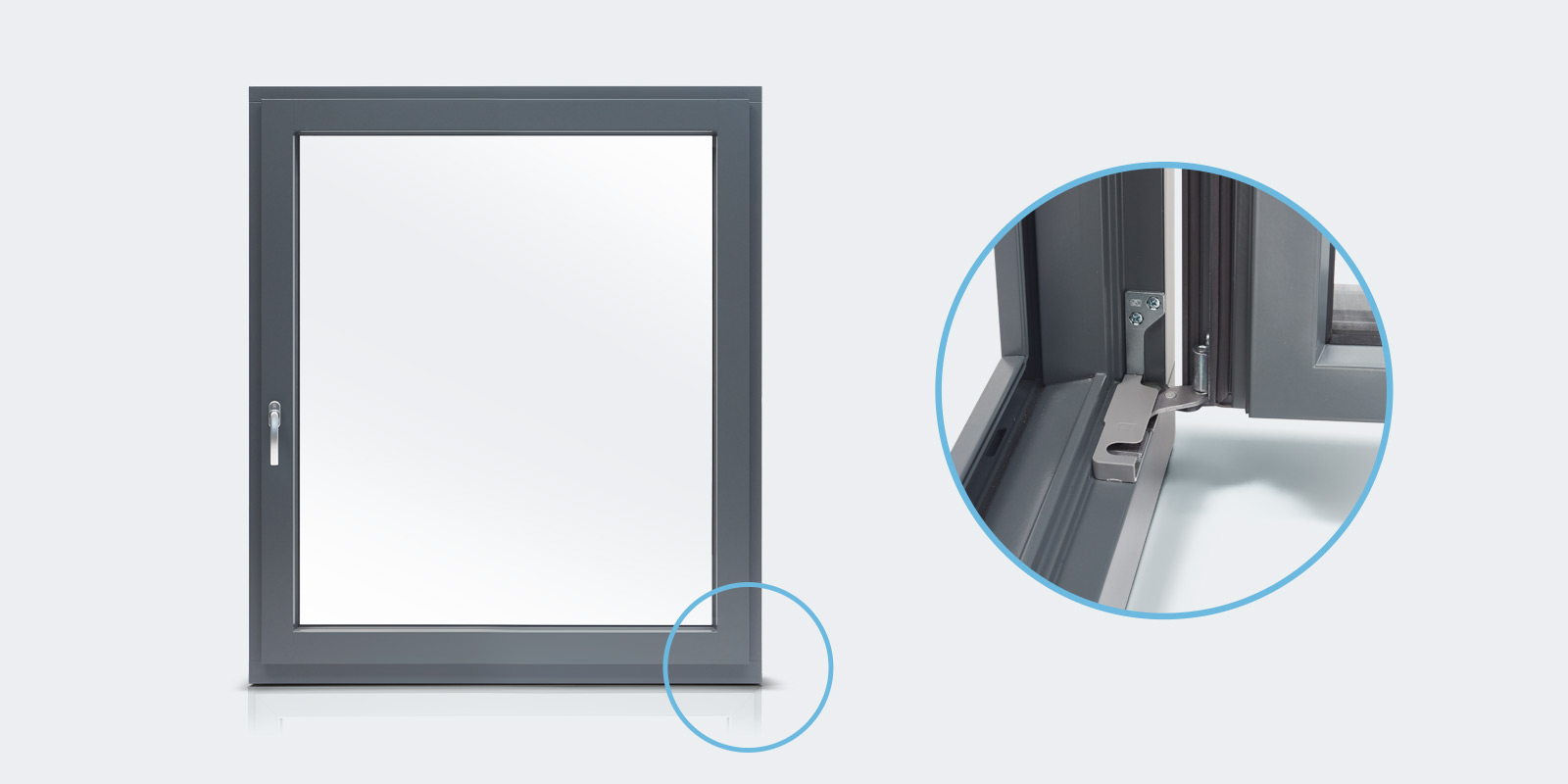 At one with the wall.
Windows with SIEGENIA axxent can be installed flush to the wall due to the option of particularly lean frames.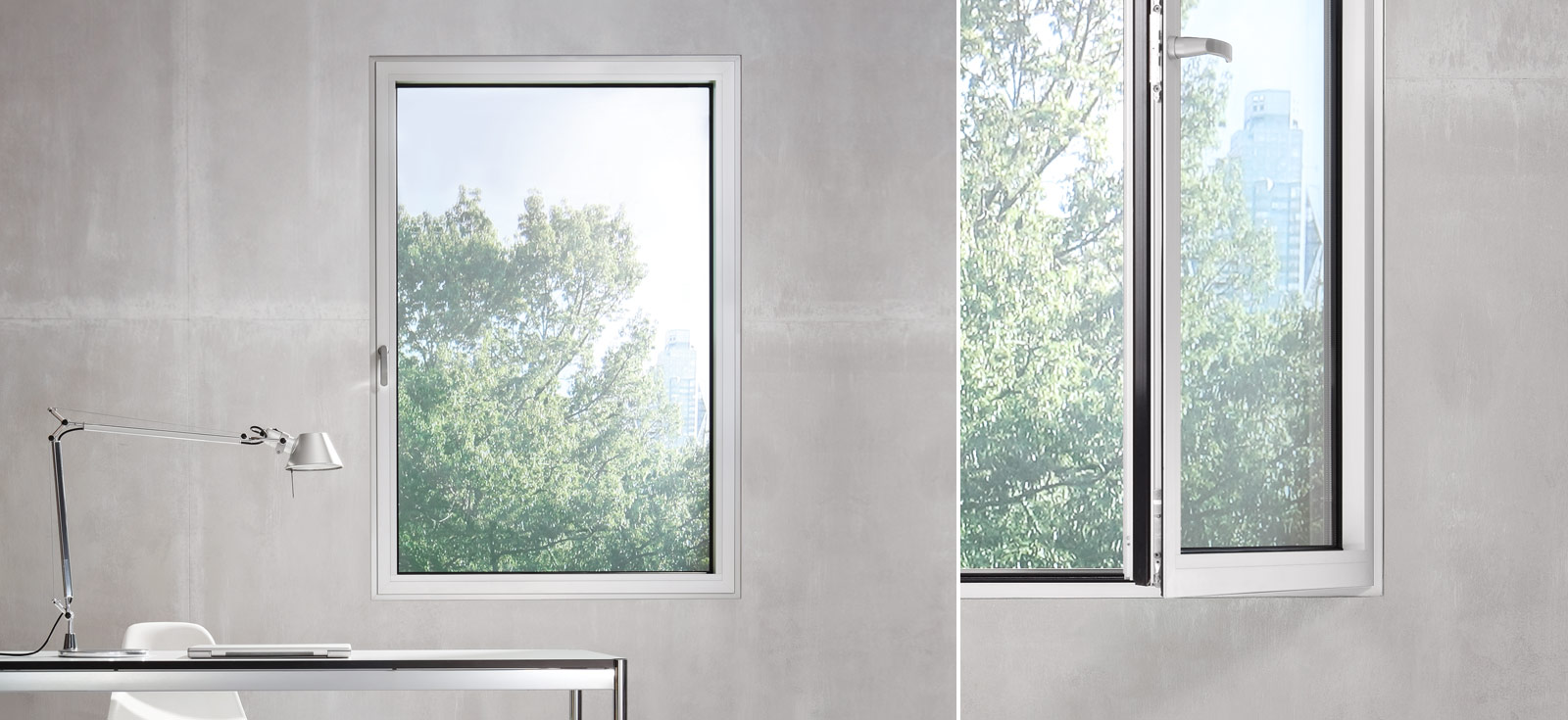 Rounds off the window design optimally.
Style and aesthetics in an ergonomic design: With its sweeping teardrop shape, it not only looks good, it also feels good in your hand. The GLOBE window handle is available in many colours and rounds off a clear window design in a particularly harmonious manner.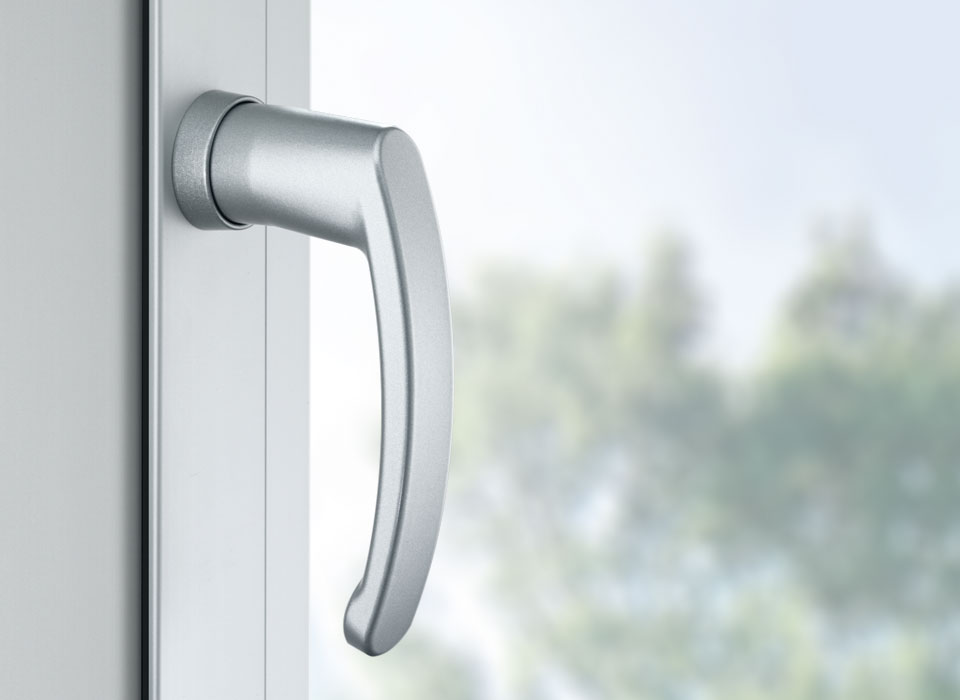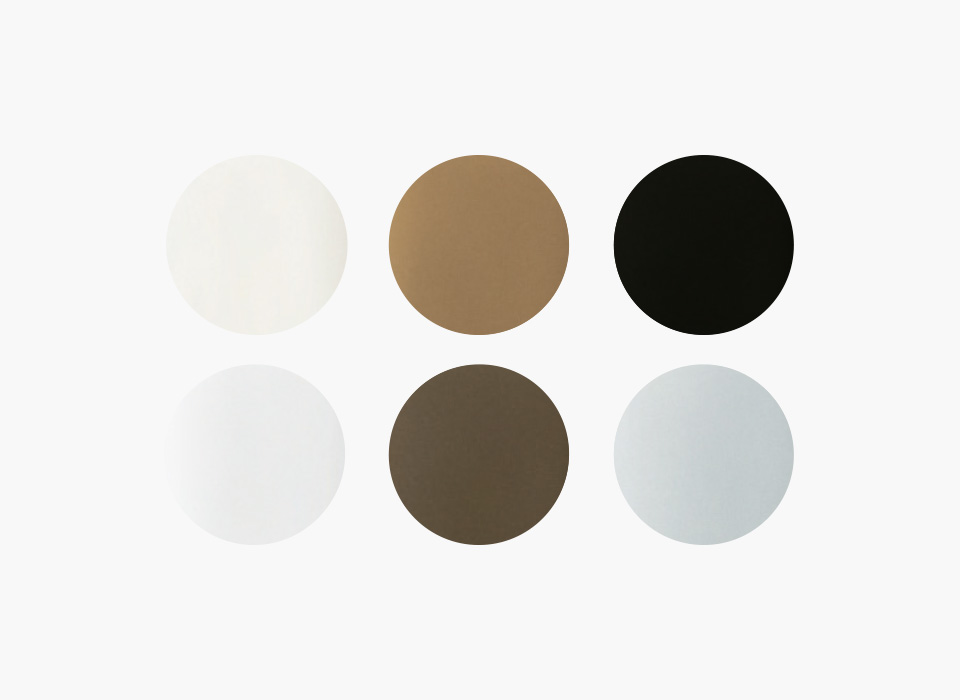 The GLOBE is also available with a discreet ring rosette for aluminium systems, creating a flowing transition to the window profile.