Better ventilation with windows that can do more.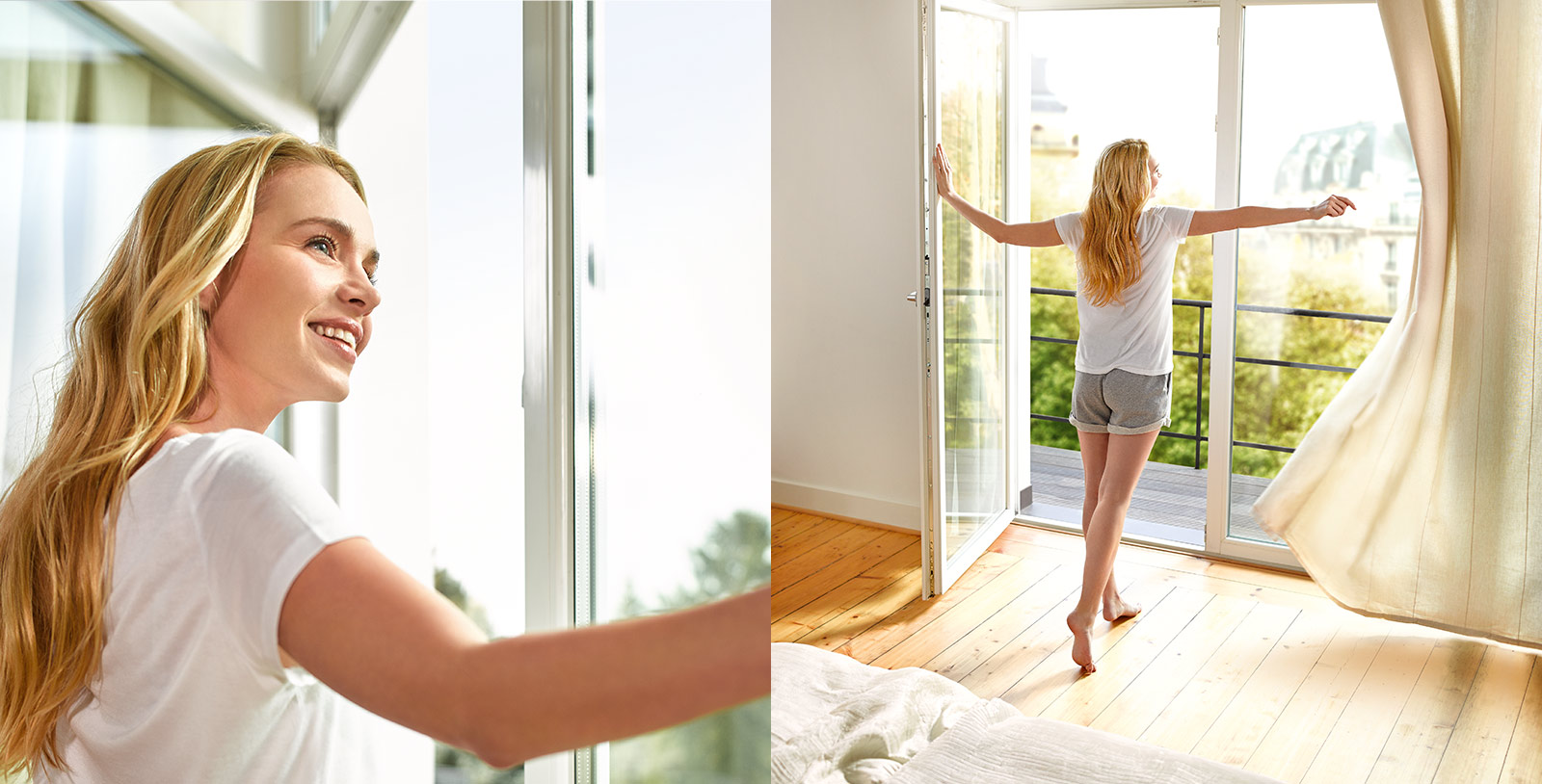 See how, with fresh air, we can bring health and a sense of well-being into rooms.
Even when we ensure that windows and sliding doors across the world are so tightly locked and secure that they withstand all exterior conditions, we are ultimately concerned with one thing: bringing natural light and healthy fresh air into every space. So that sufficient oxygen is always flowing through our office and living spaces, it must be possible to open even large elements effortlessly for purge ventilation, to tilt for basic ventilation and to close them securely. The easier and more natural these functions are, the more comfortable and livable the room seems to us. And therefore the better we feel in this space.
More convenience and security during daily ventilation.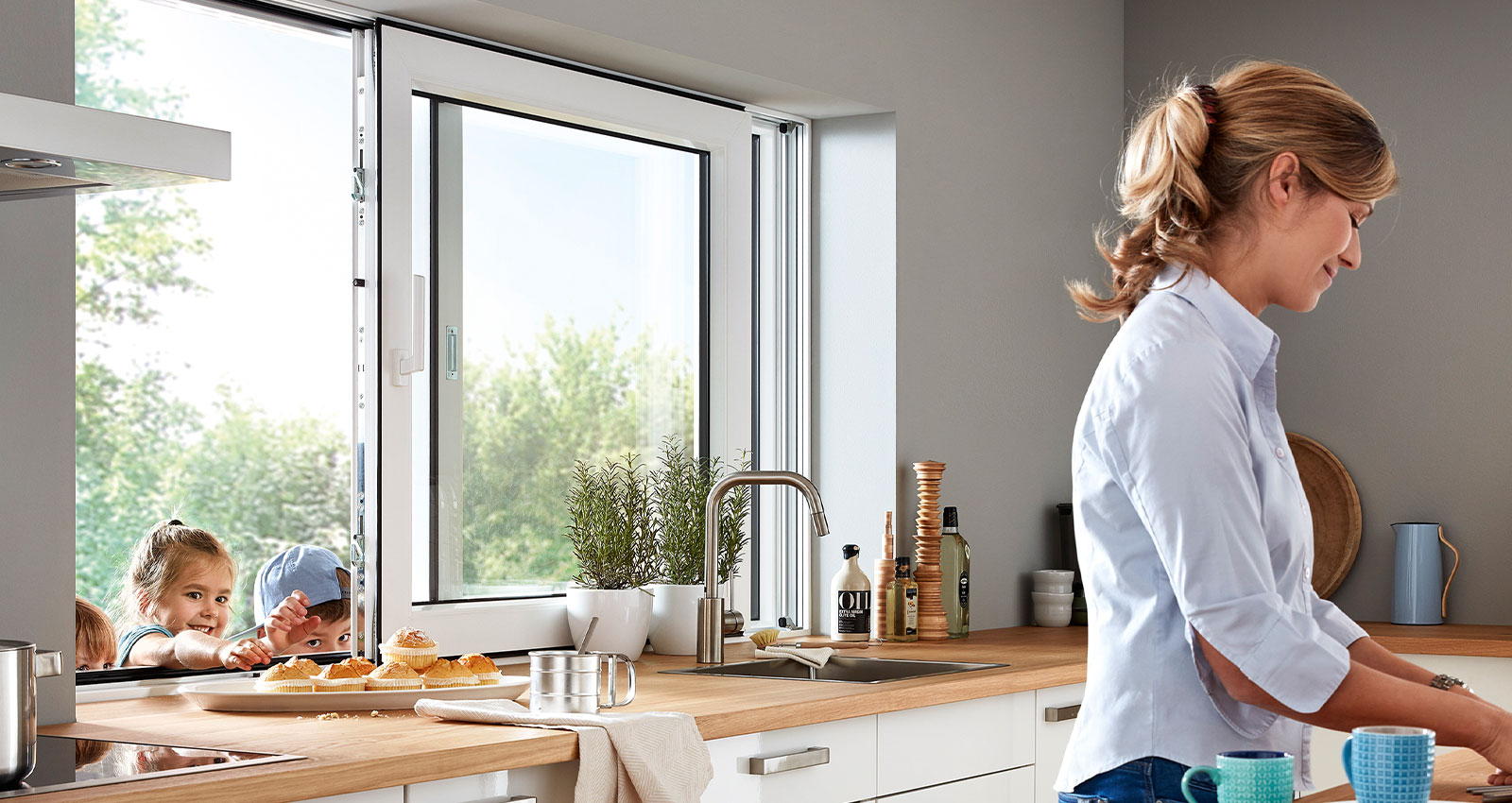 Windows are there to be opened – preferably several times a day, to be able to enjoy fresh air all the time, even in enclosed spaces. Whether we are talking about turn-only and turn-and-tilt windows or sliding elements: when SIEGENIA is involved in the window, it makes every action easier and offers you a wide range of options to enhance room comfort with fresh air due to clever additional functions.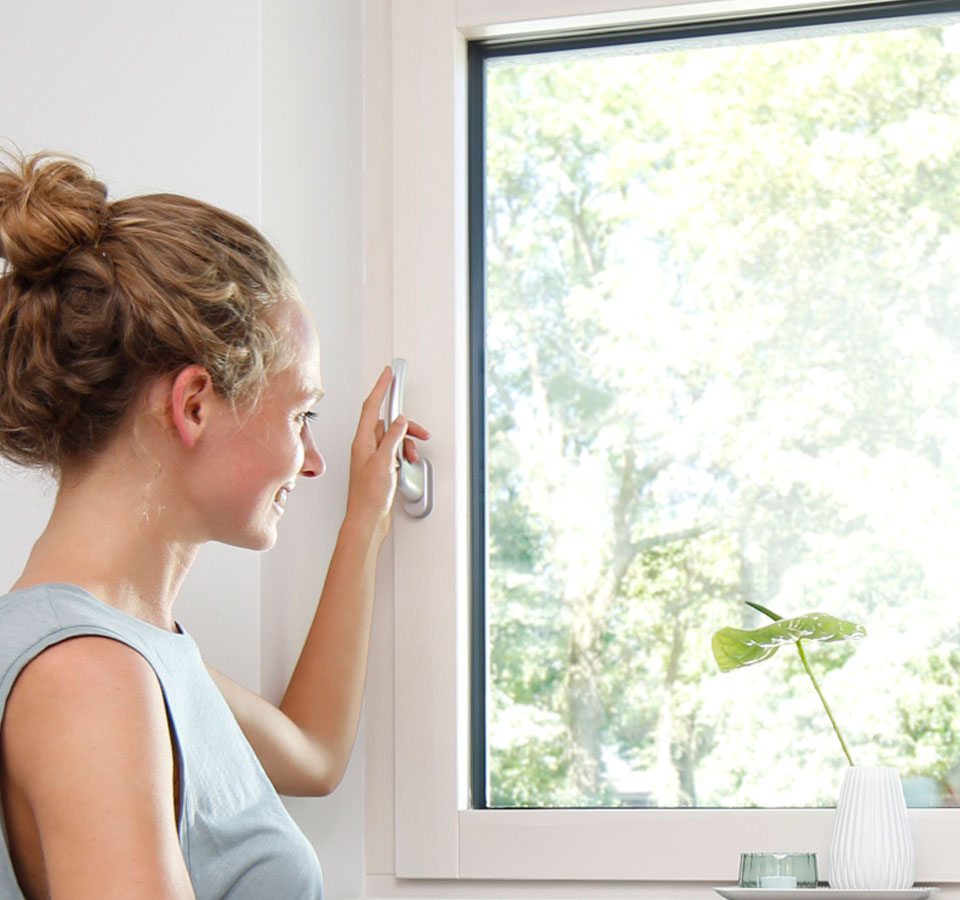 The secure opening width: lets fresh air in all the time, but keeps burglars outside.
What about a window that is ajar but securely locked at the same time? With such a window, you can calmly leave your home while ventilating or have more protection from draughts and driving rain. This is not a problem with our night vent.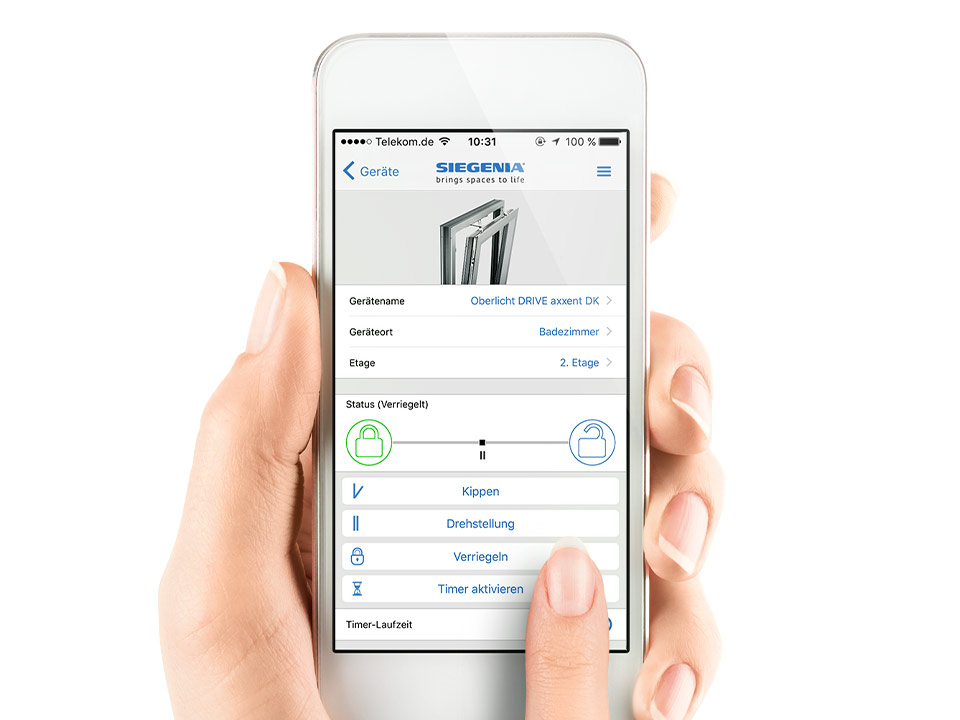 Fresh air at the tap of a finger: open the window conveniently with an app.
You can also ventilate automatically with modern windows. The concealed motor function allows them to be tilted and securely locked with an app or via a timer function. Even integration in Smart-Home systems is possible with SIEGENIA.
Ventilation with sliding doors: move the indoor air in grand style.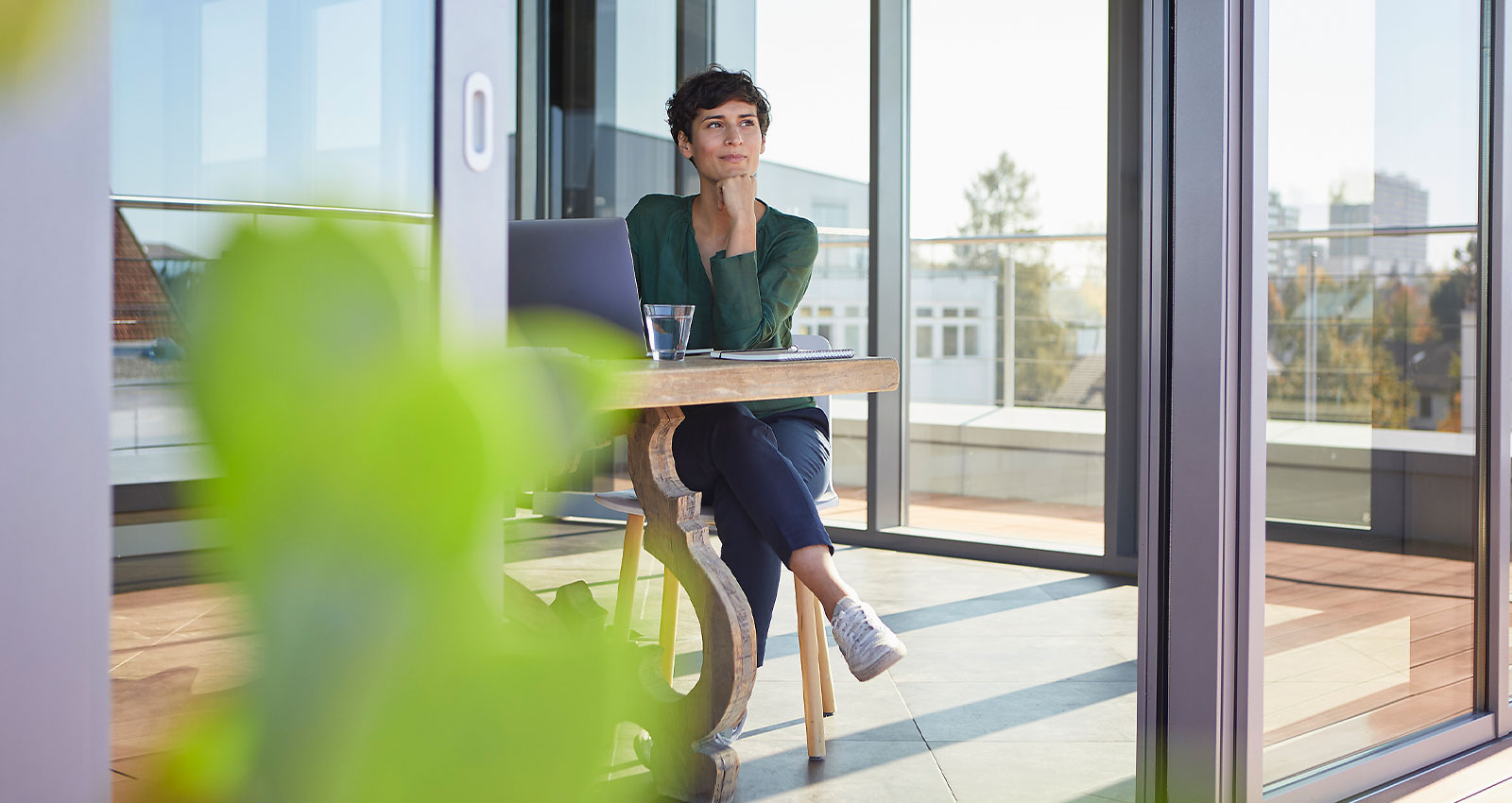 Our lift-slide systems make it possible to move even large and heavy sliding doors really easily and safely. This means that you can be sitting in fresh air indoors with a quick move of your hand. Whether you want the door to open just a tad, one metre or to open completely: you can easily operate even sliding doors weighing up to 400 kg sash weight and move them freely via the app with the motorised drives from SIEGENIA. In this way, you can freely select or easily program the opening width for your fresh air supply.