Secure solutions for escape doors.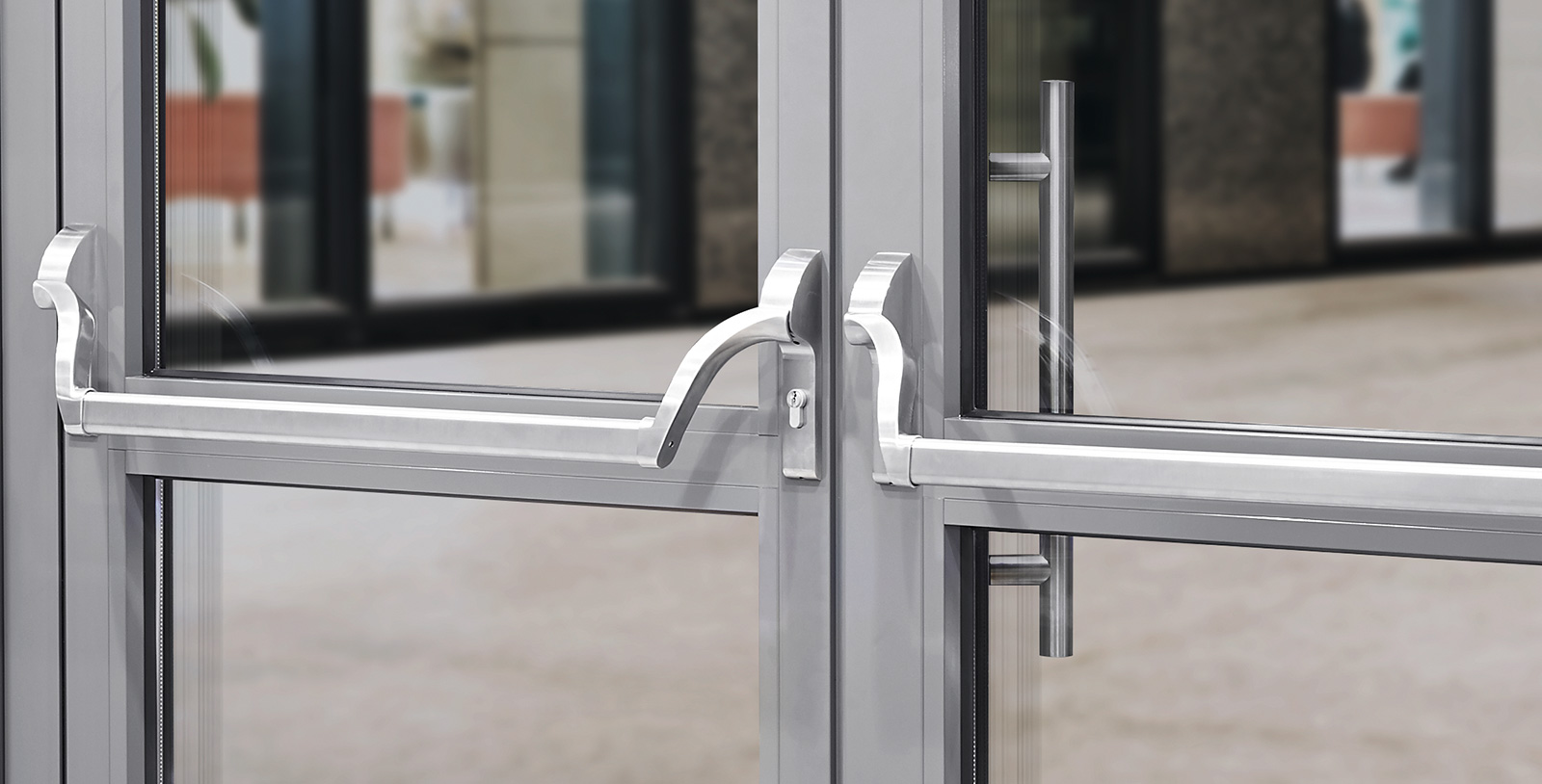 Multi-point locks in accordance with EN 1125 and EN 179
Reliable single or double-sash lifesavers for fire protection, emergency exit and panic exit.
Our extensive complete KFV range of locks and multi-point locks offers various tried-and-tested solutions for fire rated doors, emergency exit locks in accordance with EN 179, and panic door locks in accordance with EN 1125. These are distinguished by maximum functional reliability and total ease of operation.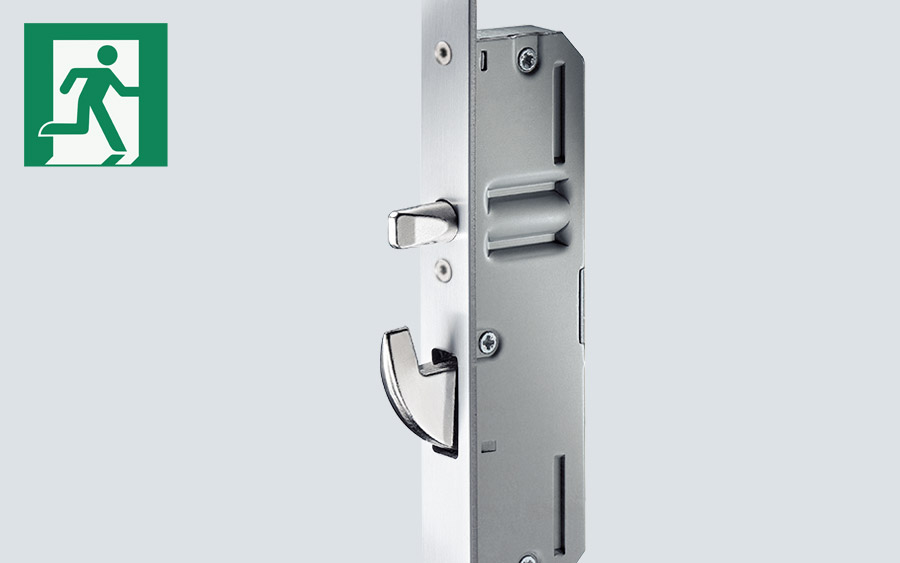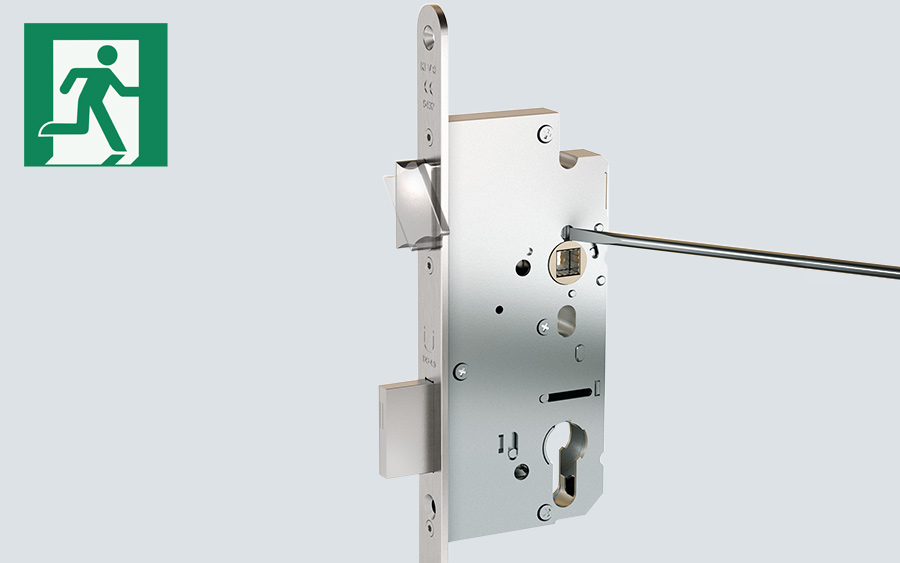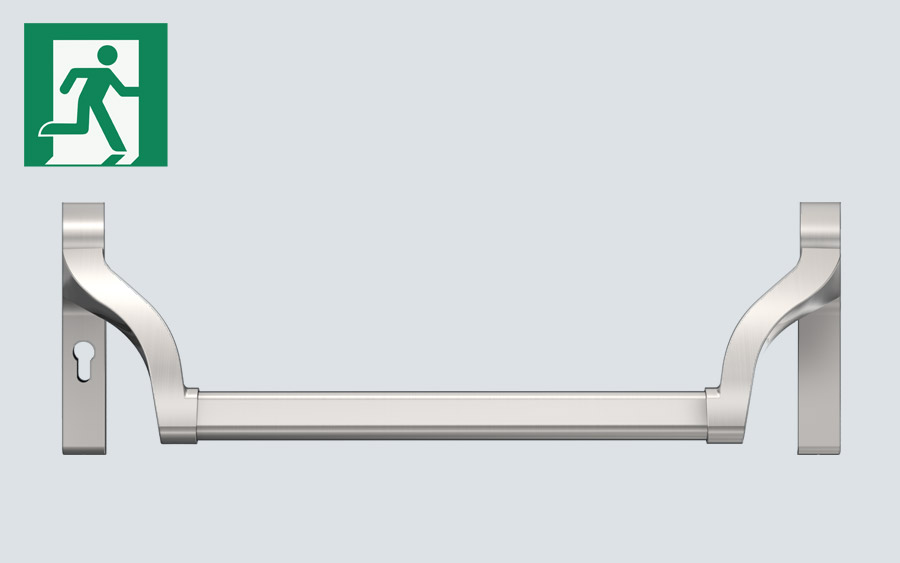 For very sophisticated objects, you can also combine enhanced burglar resistance with automatic ease of use. Because even panic solutions up to resistance class RC4 with integrated GENIUS motor function are possible with SIEGENIA KFV.
Find out more about KFV multi-point locks for escape doors
These functions can be achieved with our panic locks.
Locks and multi-point locks for single or double-sash escape doors can generally be opened in the direction of escape without a key, even when they are locked. With double-sash escape doors, when the inactive sash is opened in an emergency, the main sash also automatically unlocks, allowing the full opening width of the element to be used for escape. The panic secondary sash lock bolt locks automatically on closing. The options for opening the door against the direction of escape vary depending on the locking function.
Switching function B
The door can only be opened against the direction of escape using the lever handle after it has been unlocked with the key
After using the escape function, access against the direction of escape is blocked again once the door closes and it is not possible to go back into the building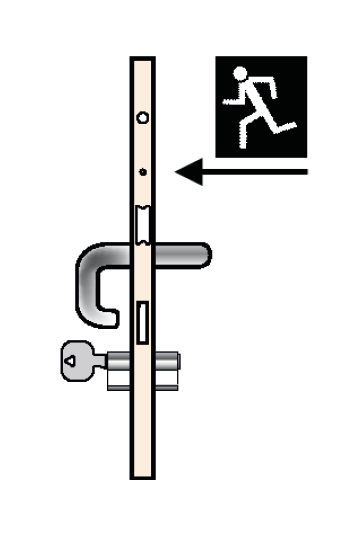 Access function D
The door can only be opened against the direction of escape using the lever handle after it has been unlocked with the key
After the escape function has been used, the door is accessible from both sides and it is possible to go back against the direction of escape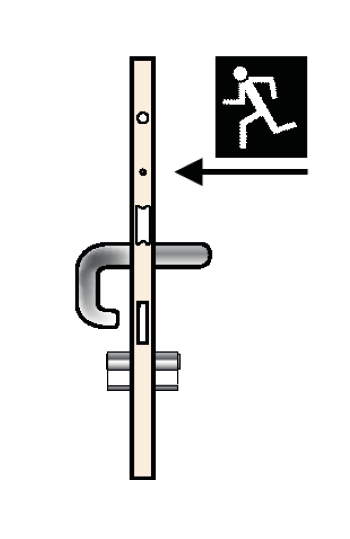 Cylinder operated lock E
The door can only be opened against the direction of escape after it has been unlocked with the key
After using the escape function, access against the direction of escape is blocked again once the door closes and it is not possible to go back into the building