Enjoy the freedom of barrier-free living.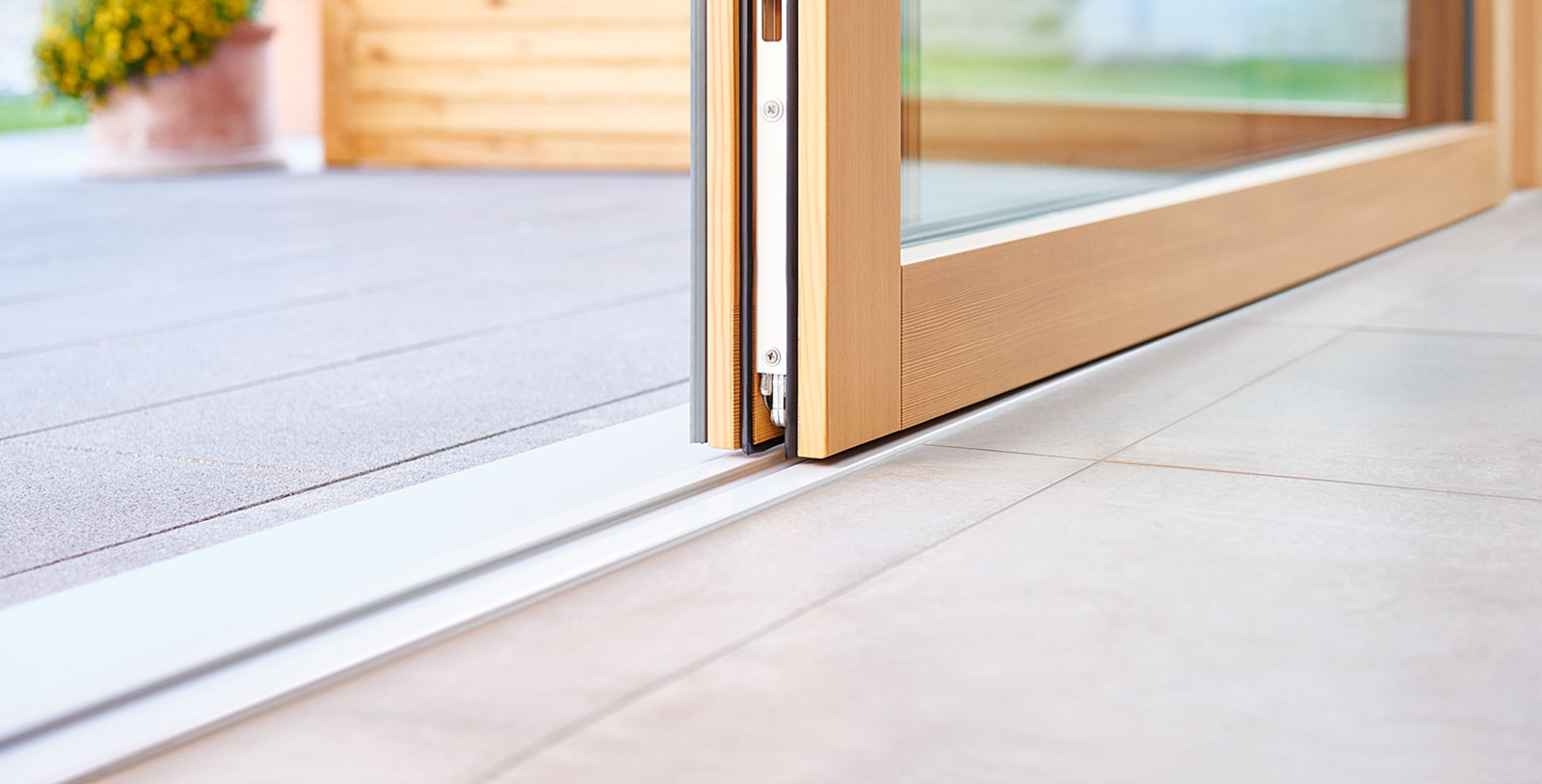 Sliding doors with SIEGENIA: The most elegant solution, making barriers vanish into thin air.
Barrier-free living is not only a good element of old-age provision or an aid for people with physical disabilities. Barrier-freedom is much more and is for everyone: It provides a huge plus in terms of ease and quality of life in every home and in every life situation.
When moving large objects is child's play
Room comfort film
Five millimetres that make your life easier: ECO PASS threshold for lift and slide systems.
With its height of only 5mm, the ECO PASS threshold clears the way for barrier-free, limitless living. It provides more independence for senior citizens and people with physical disabilities and offers a huge plus in terms of quality of living for people with enhanced comfort demands.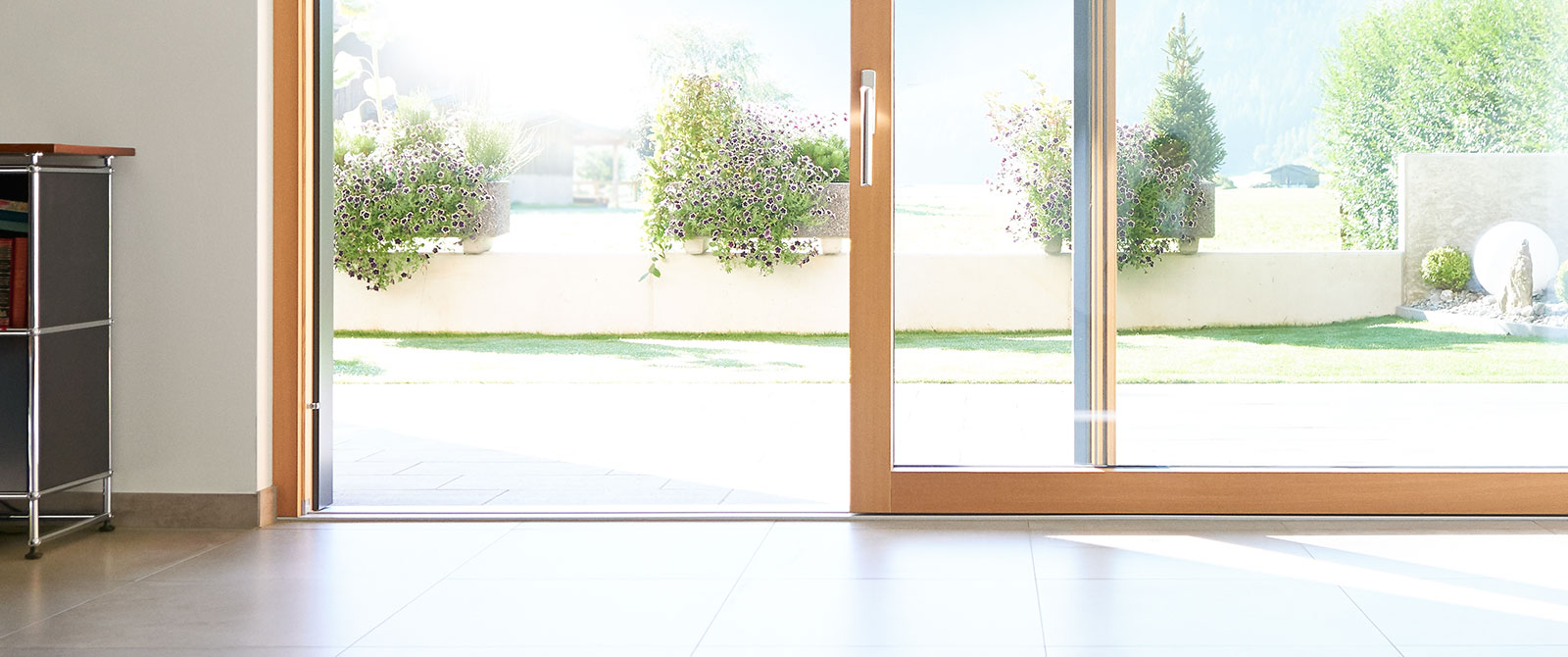 All the benefits for you
Barrier-free access to the outside
Modern and classic threshold design
Optimum compression and thermal insulation: 10-chamber profile with outstanding insulation characteristics
Suitable for timber-aluminium, timber and PVC sliding doors
Can be combined with SIEGENIA drives
400 kg perfectly easily under control.
Gentle and safe operation of large and heavy lift and slide systems: the invisible integrated SOFT CLOSE function brakes the sash gently just before it reaches the end position and then pulls it shut automatically.
High-quality bogie wheels ensure practically weightless sliding to and fro. A special spring minimises the power expenditure, using the weight of the sash, for extremely easy lever action.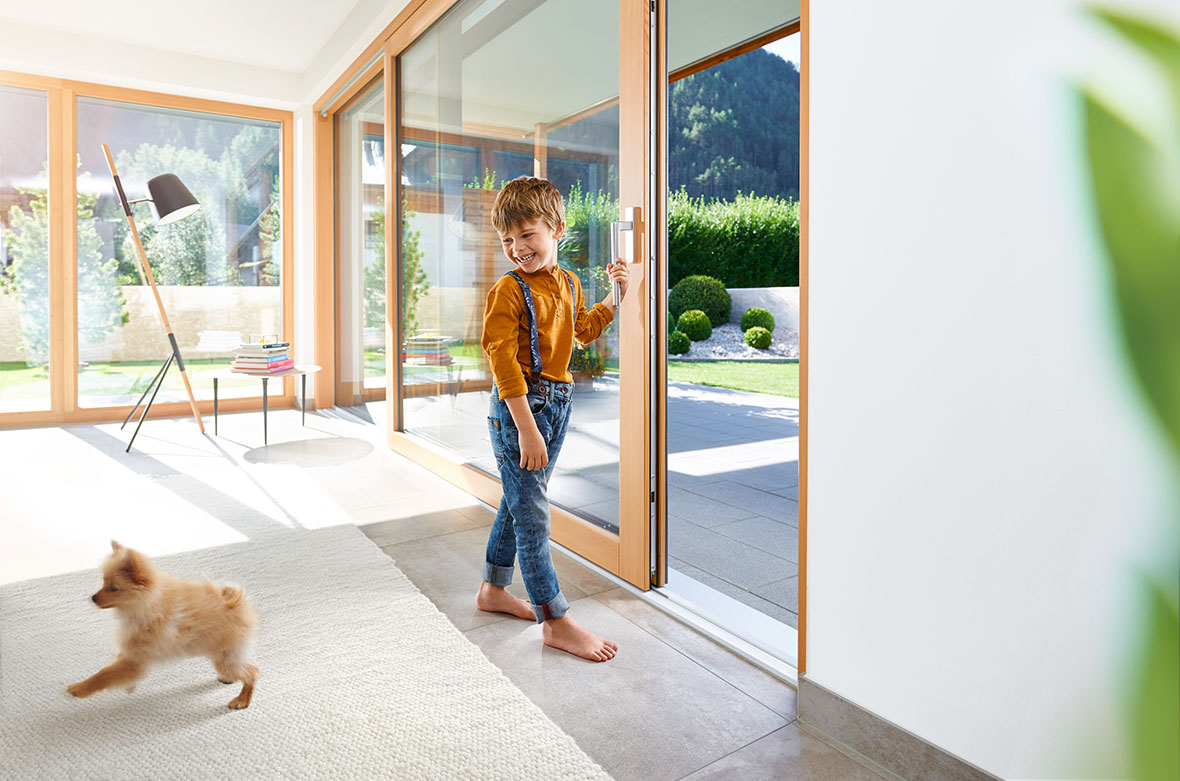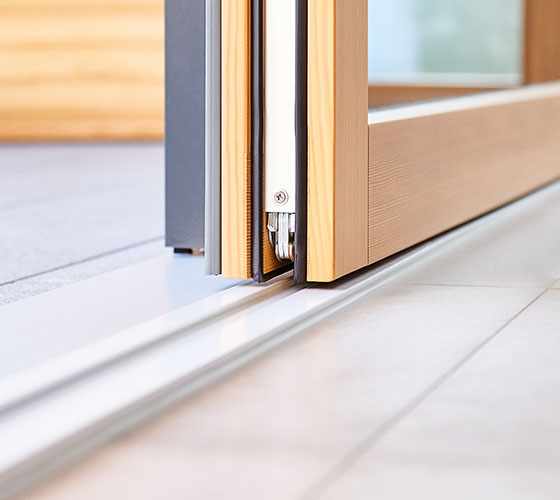 Motorised opening and closing
More comfort at the press of a button: Motorised drives.
Raise ease of use to the highest level by opening, closing and locking your sliding door automatically. Even programming specific opening widths or an automatic timer is child's play. Many components are fully concealed in the DRIVE axxent HSA version. With the SIEGENIA Comfort App, you can also conveniently operate your sliding door via smartphone or tablet.