This keeps intruders out.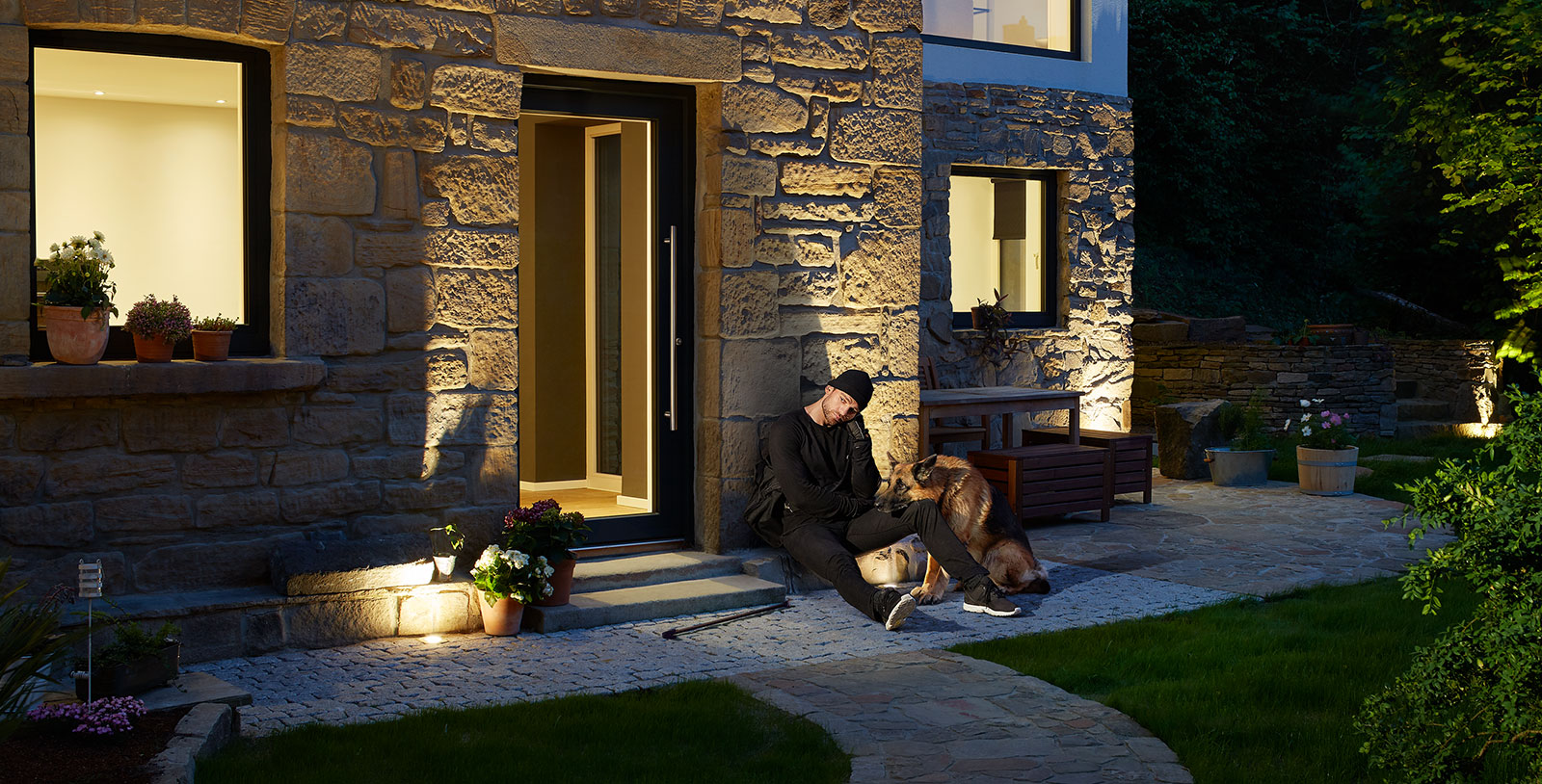 When burglars don't stand a chance and guard dogs have no work: then that's room comfort.
Only where you feel safe do you feel comfortable. Worry-free protection is dependent on the kind of technology used in your windows and doors. Because if SIEGENIA is inside, intruders stay out! Turn your house into a home with noticeably high room comfort.
Automatic multiple-secured doors
Put a stop to any burglars many times over.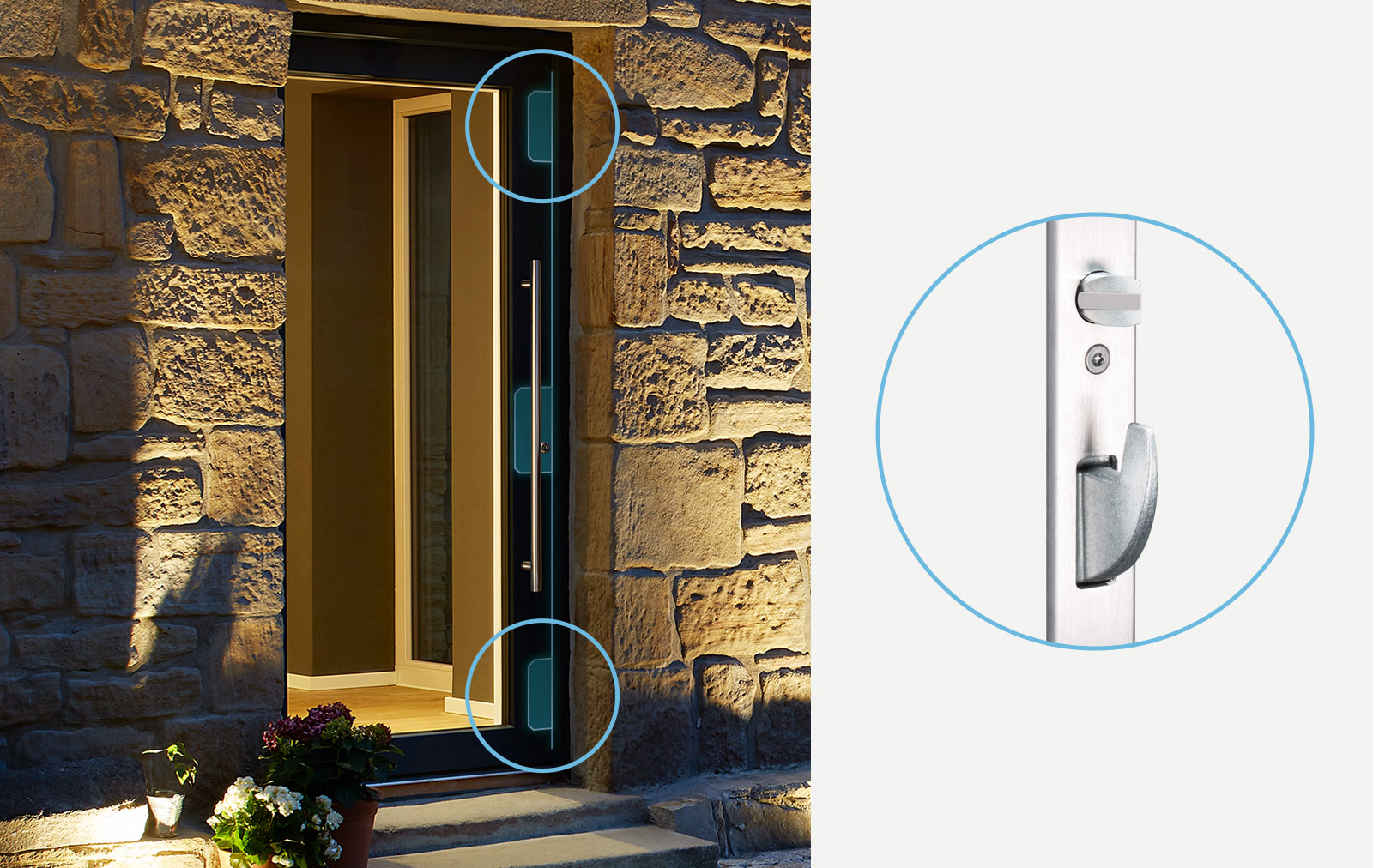 With our KFV multi-point lock, you will not only lock your door via the bolt in the main lock, but also at the top and the bottom. These additional, robust steel round bolts and interlocking hook bolts make the entire height of your door optimally protected against being prised open. This makes your home safe and your entrance door a real nightmare for burglars.
The door that is always securely locked.
Multiple, secure locking can not only be performed using a single key, but it can also happen fully automatically depending on the model. Then as soon as you pull your door into the lock, it will lock itself securely behind you. When security is so easy: then that's room comfort.
Protection against prying your windows open
Windows that protect your home.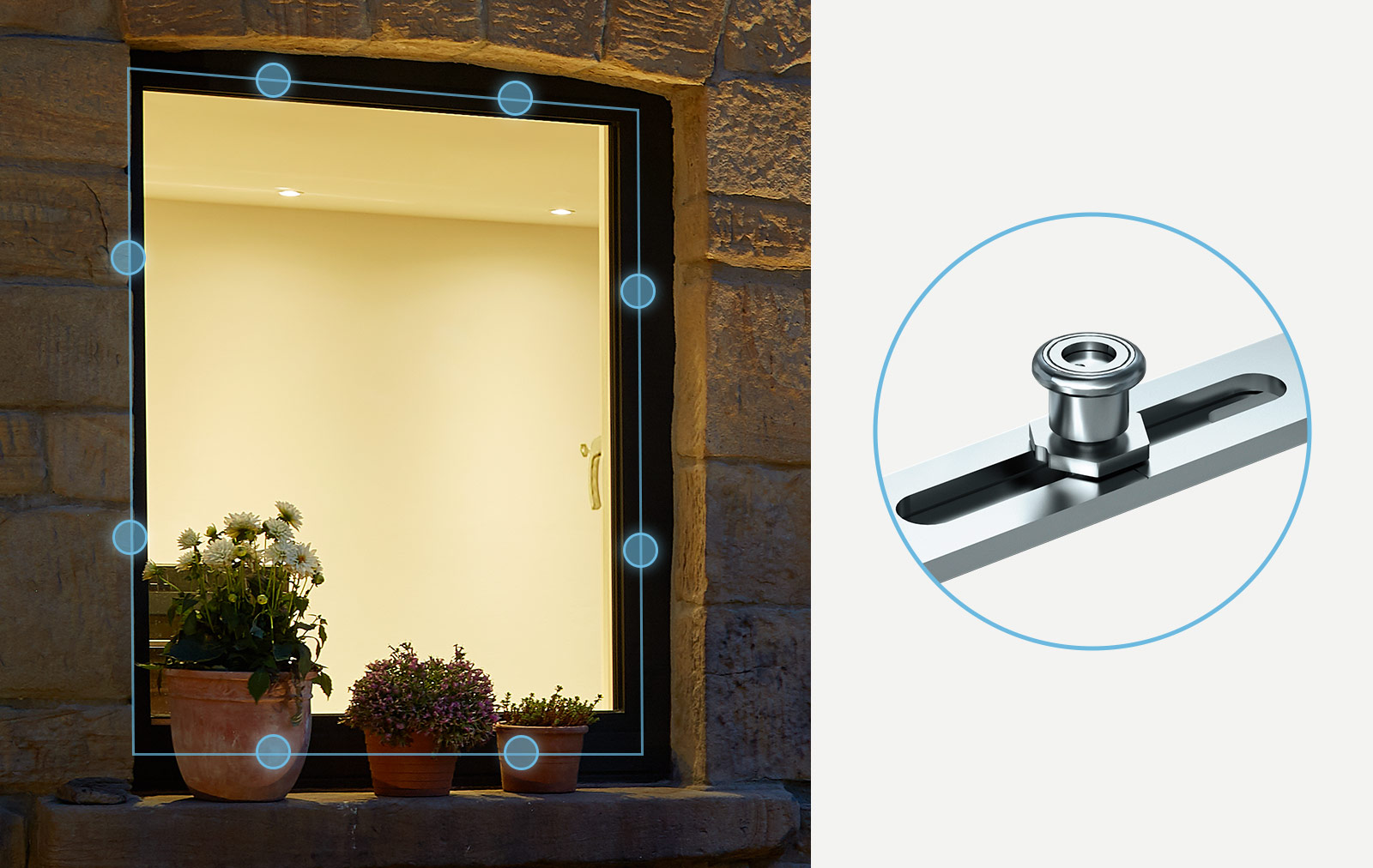 Conventional standard windows withstand experienced burglars for only a few seconds. This does not provide really effective burglar resistance. Windows must withstand burglary attempts for much longer to achieve this aim. Because after two to three minutes almost every perpetrator will give up. It is a decisive issue whether your windows are equipped with the necessary "power of resistance". This is measured in resistance classes, abbreviated to "RC". Therefore: the greater the number of locking points the better the burglar resistance!
With SIEGENIA, you are placing your bet on quality that makes the difference in case of an emergency: security hardware up to resistance class RC3 that has been tried and tested millions of times over and is recommended by the police. Your windows will even withstand burglary attempts with heavy tools like crowbars for up to 5 minutes. Prying these open is nearly impossible! In order to achieve this high protection, SIEGENIA's unique comfort mushroom cams made from special steel grip into the frame parts. This makes all-round secure windows, which are especially smooth running at the same time.
Find out more about resistance classes and recommendations from the police
More burglar resistance for sliding doors
Burglar resistance "in your blind spot".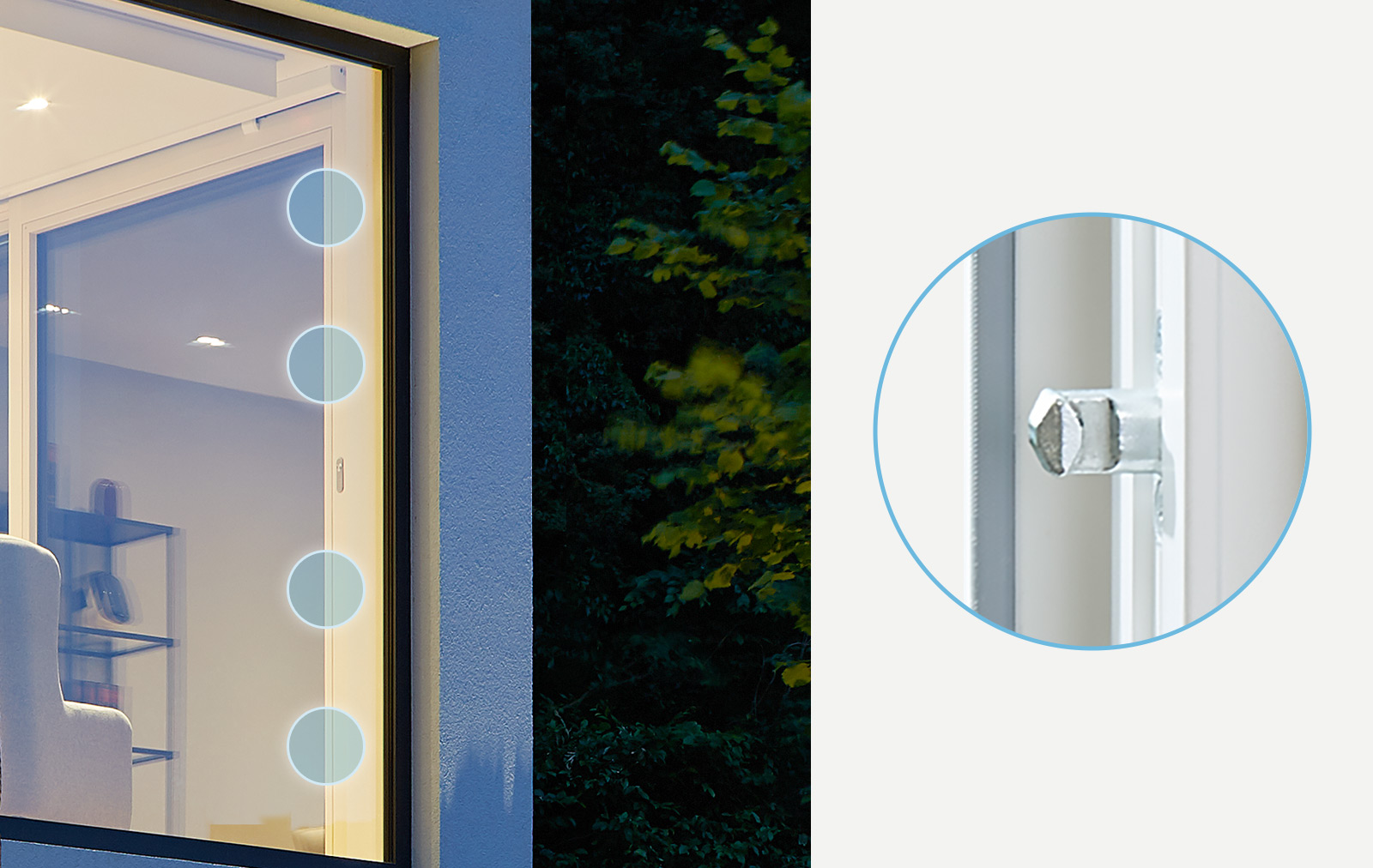 Patio doors in particular frequently offer burglars the ideal conditions due a good visual cover from hedges or fences. But with modern SIEGENIA security hardware, you are also well positioned here. Because you can easily ensure high RC2 burglar resistance with robust locking bolts or locking hooks. Even resistance class RC3 is possible for lift and slide elements that are equipped with four locking bolts and three pairs of security interlocks.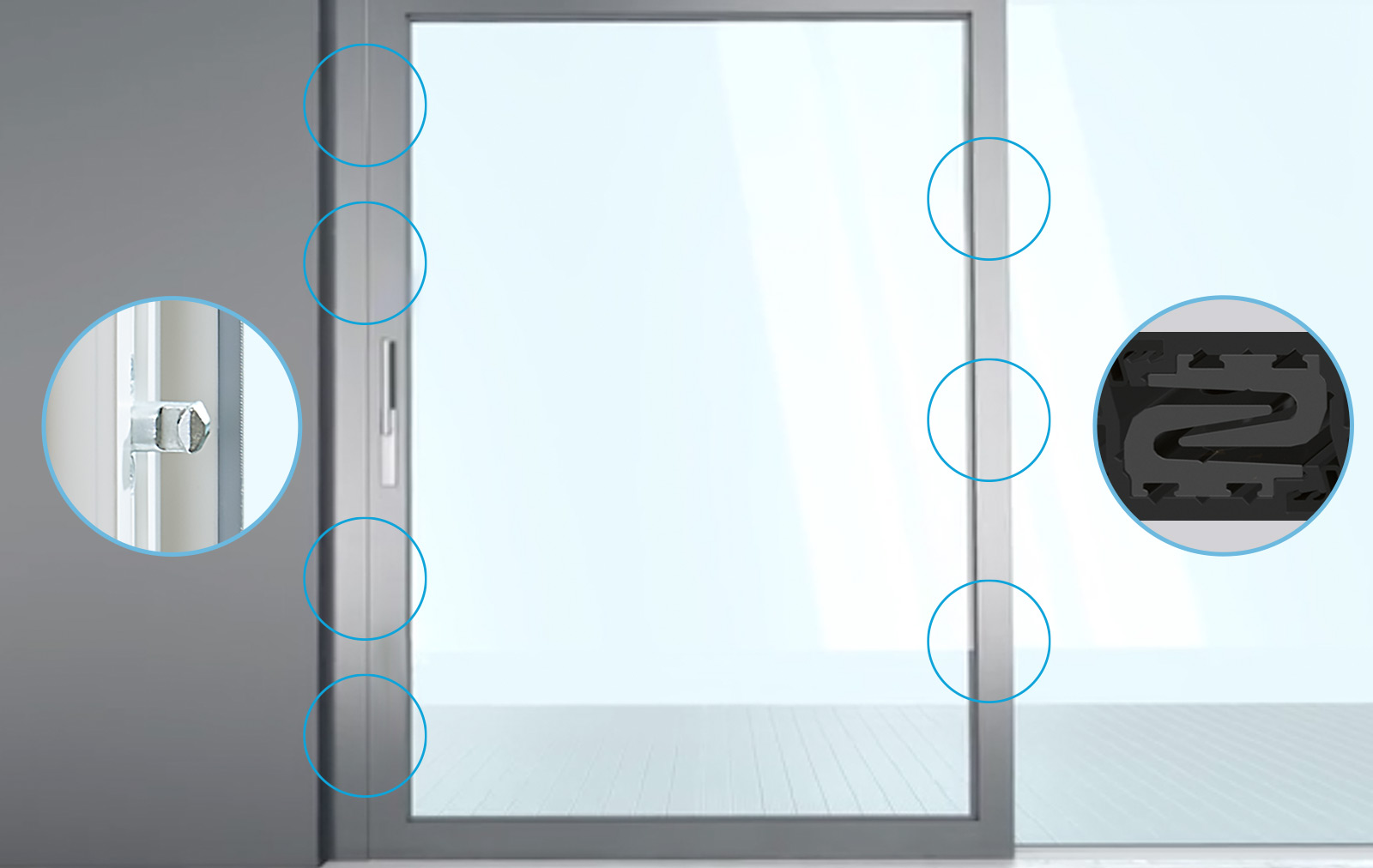 An additional three pairs of security interlocks are used to achieve RC3 burglar resistance. With SIEGENIA these are an integral part of the sealing rail, which is located between the moving and the fixed sash. This makes the two elements claw even more tightly into each other. Hence this eliminates the formation of any dangerous gap in the middle of the sliding door that could be used to prise it open. The door can therefore not be "cracked" with RC3 tools and is perfectly insulated at the same time.
Monitoring of windows and sliding doors
Intelligent security technology that you can rely on.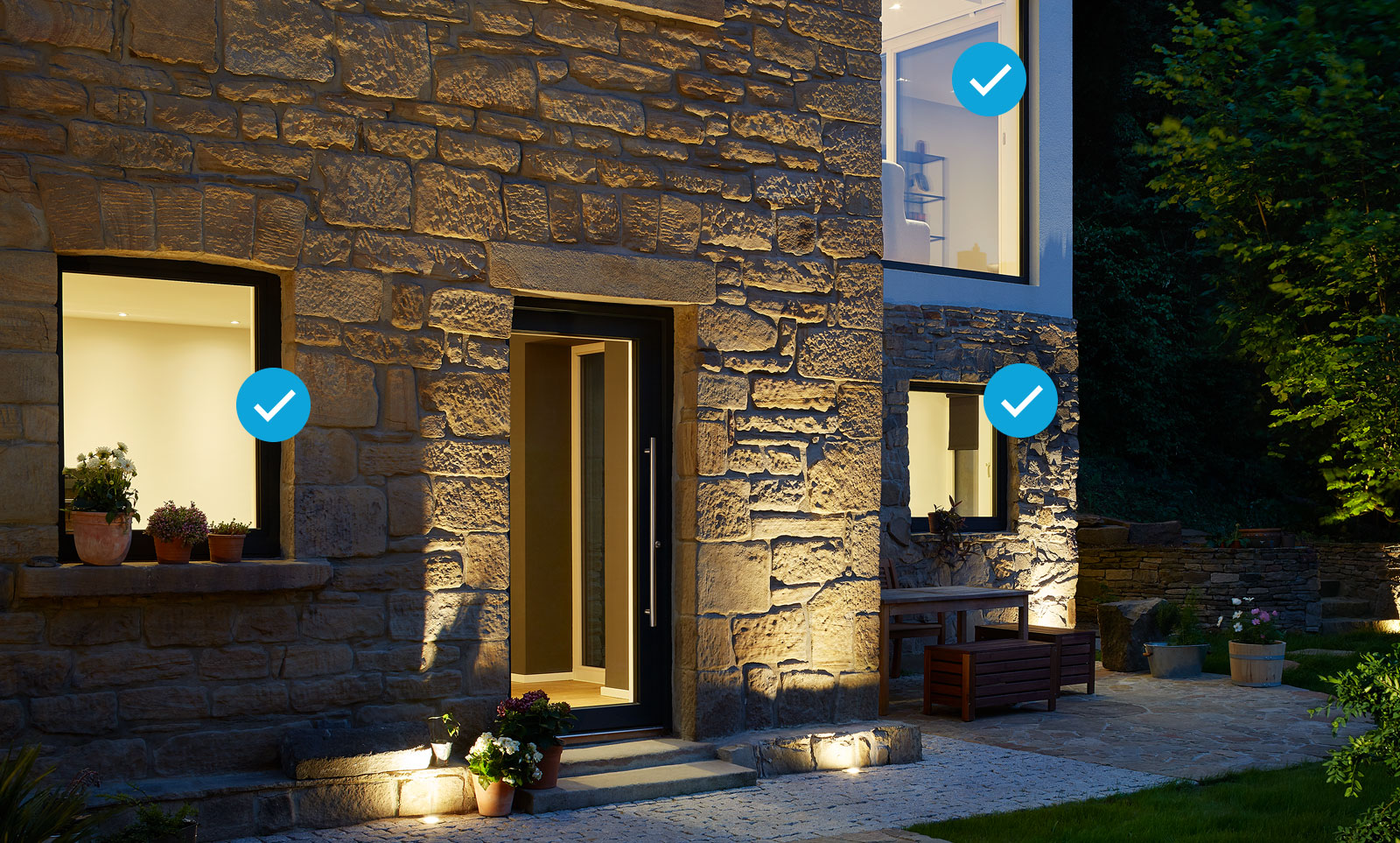 When you integrate your windows and sliding doors into your central monitoring or alarm system, you don't need a guard dog any more in order to detect even the quietest burglary attempts. For this purpose, we offer you the optimum solution, our VdS-certified, concealed in the profile AEROCONTROL magnetic switch. This means that you will also shut out the risk of windows or sliding doors being left open unnoticed.
So haben Sie Ihre Fenster
jederzeit sicher im Blick.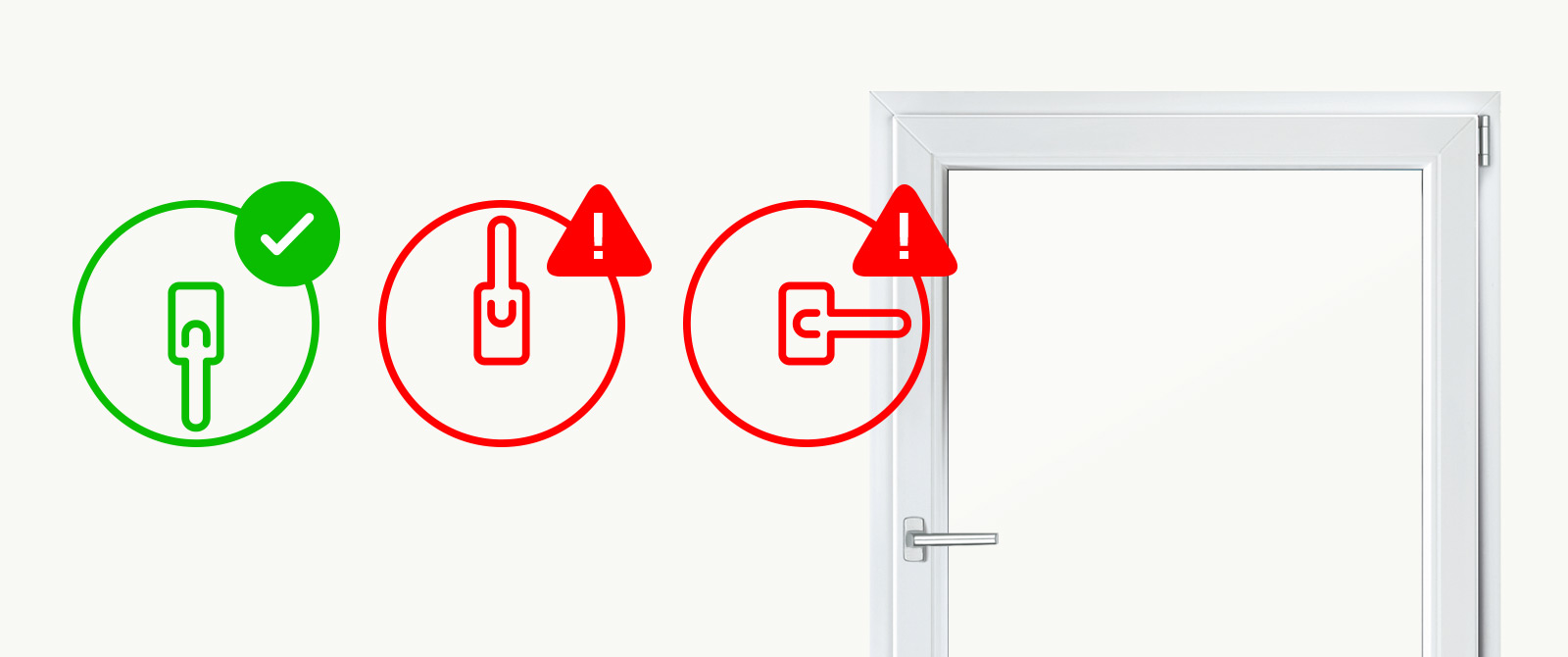 When leaving your home or when you are out and about: with the SIEGENIA Comfort app and our senso secure concealed, integrated remote window sensor, you know at a glance whether all your windows are properly locked. In contrast to conventional systems, you can accurately distinguish between all opening and locking statuses. This means that a window will not be reported as being locked when it has only been left ajar.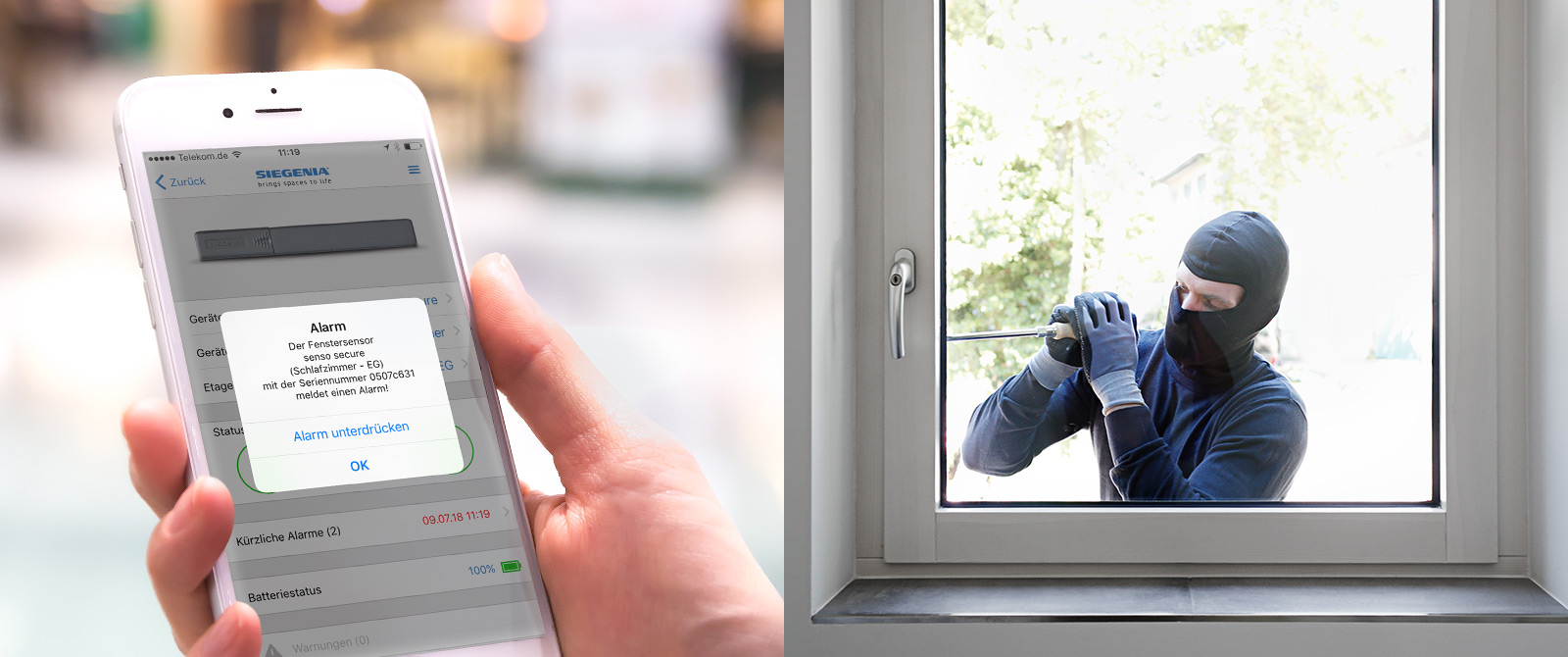 The vibration sensor even detects vibration on the window element and triggers an intimidating alarm tone. You can opt to have the alarm signal automatically transmitted to your smartphone as a push notification.