TITAN AF frame parts for ALU16
Here is the evidence that consistent burglar resistance is no longer only a question of ease of movement, durability or appearance: The TITAN family sets new trends in terms of safety and low wear and tear with its new generation of frame parts that are optimally tailored to suit our comfort mushroom cam and are impressive thanks to the contemporary design.
No compromising even in the standard version.
High-tensile material combination of PVC and steel that guarantees unrivalled low wear and tear
Optimal contact pressure and easy switching comfort
Run-in on PVC is especially smooth-running and abrasion-free
Extremely low maintenance and durable in interaction with TITAN comfort mushroom cam including height adjustment and rolling function
High-quality, contemporary design
With a height of only 8 mm also ideal for turning low or narrow windows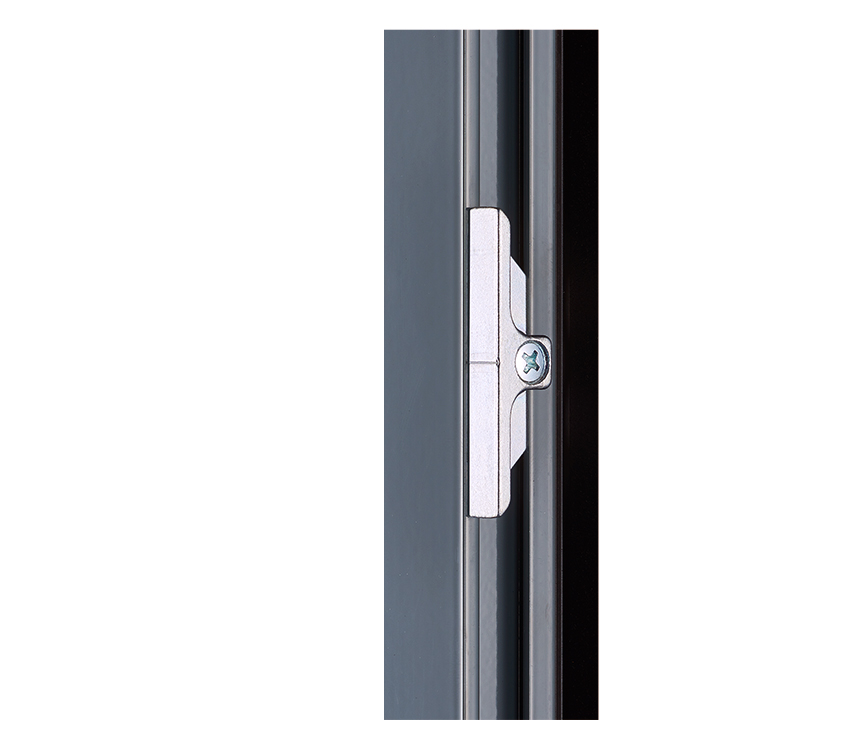 So secure, light and durable: TITAN sets the standard.
With a high-strength steel-PVC combination, only 8 mm height and the simplest jig technique, TITAN security striker plates easily ensure RC2 burglar resistance for your windows – or you can upgrade them efficiently due to the TITAN system concept. Naturally with the lowest wear and tear, without any curtailment of ease of use and in a perfect design, which can also be highlighted with your individual logoclip thus intensifying your customer loyalty.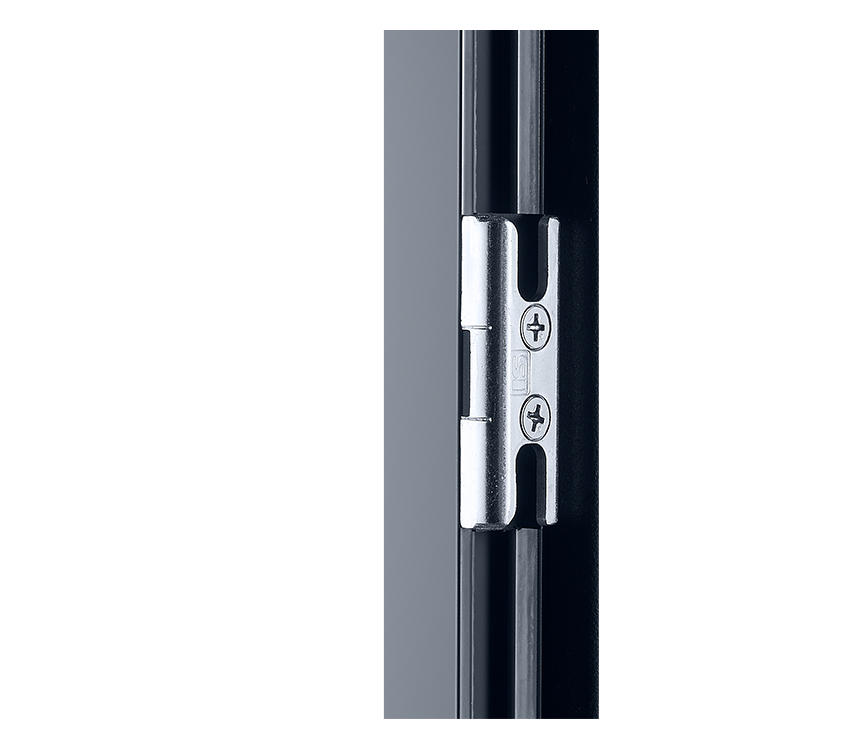 Tilt lock bearing S-ES FH
The tried and tested solution for VSU S-ES corner drives
Reliable intruder resistance ranging from basic security to the higher classes due to the combinations with mushroom cams that have already been tried and tested with FAVORIT
More efficiency in production, left and right use due to integrated, bilateral PVC run-up for the inliner sash lifter
 Solid steel upper part
 Harmonious colour schemes of the PVC packer with grey seals