Ventilation units from SIEGENIA in Trimble Nova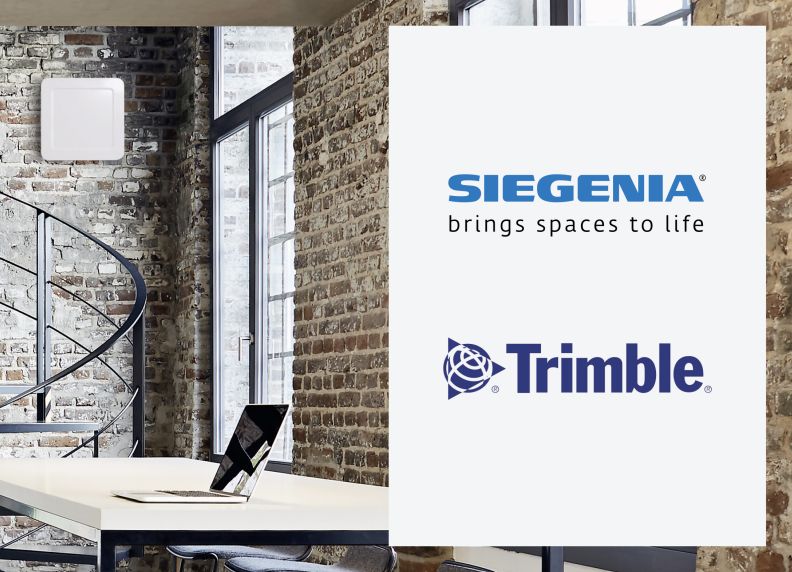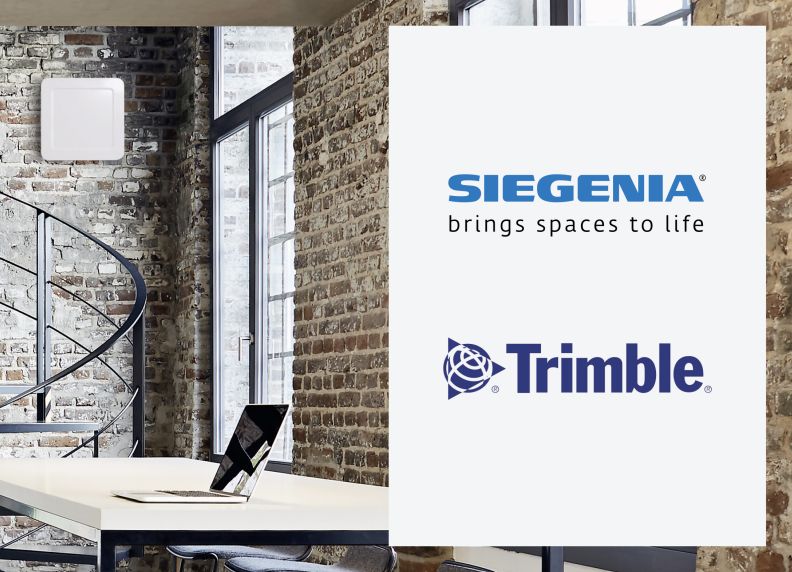 Easy access to ventilator data and components
With powerful facade or wall-mounted ventilators that combine high air throughput, sound absorption and energy efficiency with smart comfort and can be integrated in the facade, practically invisibly, SIEGENIA provides a healthy indoor environment. Users and owners of a property benefit from the decentralised ventilation technology of the producer: the value of a building rises with the air quality, building protection and well-being and room comfort is created from a ventilation concept.
The AEROTUBE caters to a wide range of requirements thanks to its clever system structure in a number of variants. For example, the AEROTUBE WRG smart provides intelligent networking without a separate cable and integrated heat recovery of up to 90 percent. Whereas convenient and noise protected ventilation is ensured by the AEROPAC wall-mounted ventilator. With its elegant design, its high air throughput and its high sound absorption, it has already proven itself in numerous noise control projects. And finally, the facade ventilator series AEROMAT VT provides fresh air with high additional benefits. Its provides room comfort due to its high air throughput, its low inherent noise, high sound absorption and the economical energy consumption.
The data sets for the ventilation units from SIEGENIA are now also contained in the CAD/CAE software Trimble Nova. This enables architects and planners to carry out easy and reliable planning with the facade and wall-mounted ventilator data as well as components contained in the software. For example, in this way they can combine the decentralised ventilation with heating, sanitary and electrical installations to achieve powerful comprehensive concepts.
For frictionless, efficient building processes
The CAD/CAE software Trimble Nova exceeds the possibilities of BIM and accompanies architects and planners from the concept, throughout the execution planning until installation. Building processes can be designed frictionlessly and efficiently with the aid of the software. In Trimble Nova, planners can create optimised, precise building models for the installation, enriched with producer data. The integrated calculations allow planning in real time.