SIEGENIA Repair Set
Simple and cost-effective servicing of single sash standard windows.

The universal solution for all large fitting types.
The servicing of defective standard windows is child's play with the SIEGENIA repair set. Because the complicated procurement of spare parts with long delivery times and surcharges for minimum quantities is a thing of the past. The innovative repair set has been intentionally developed as a universal solution that can be used regardless of the manufacturer, easily and quickly providing maximum efficiency.
The highlight: The unique coupling shoe with the practical colour control system.
The five different, innovative coupling shoes are the central elements of the repair set. These can be inserted on site into the holes of the corner drive and the extension without problems and can be riveted via rivet block and hammer. And this is how your manufacturer-independent universal corner drive emerges with a single turn of the hand. Through the combination of different coupling shoes, it is also really easy to connect corner drives and gears from different manufacturers. And the clever colour control system makes handling extremely easy.





GU, Weidtmann, Maco, Fuhr, Selve, Ferco, Hautau
The repair set consists of six assortment cartons with all the required frame parts and one carton with the sash components. As an option, templates for the bearing and closing positions are also available as well as a practical repair car. All components have a unique order number to enable demand-oriented follow-up orders.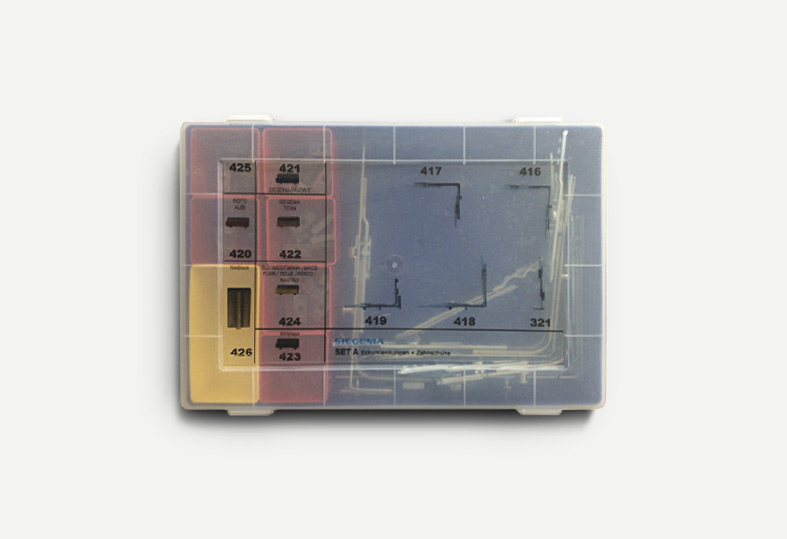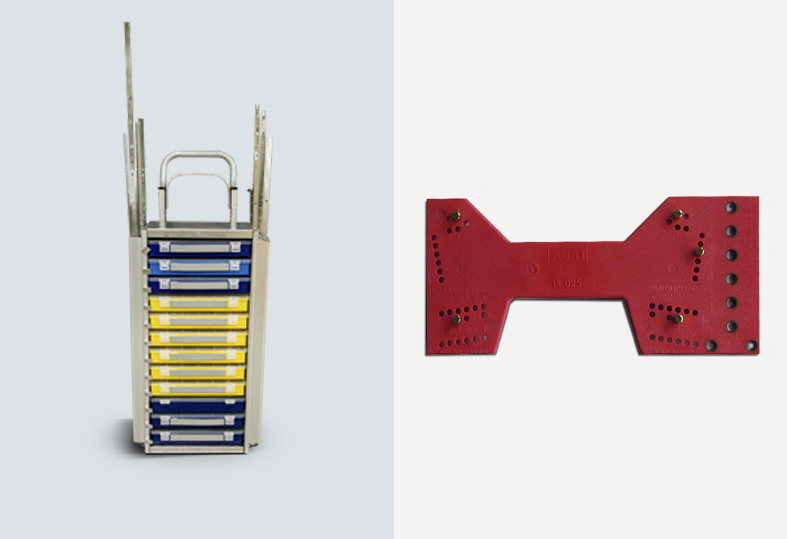 All the benefits at a glance:
Innovative, manufacturer-independent system concept: Unique coupling shoe with practical colour control system
Service single sash standard windows considerably faster, more easily and cost-effectively
Maximum customer satisfaction with low prices for spare parts: Follow-up appointments can be dispensed with
Sustainable competitive advantages and price reduction possibilities