A trampoline for the anniversary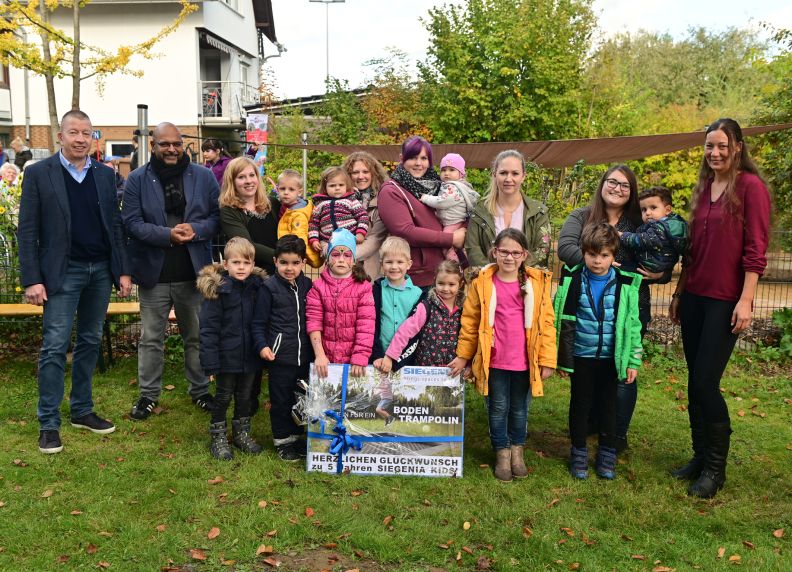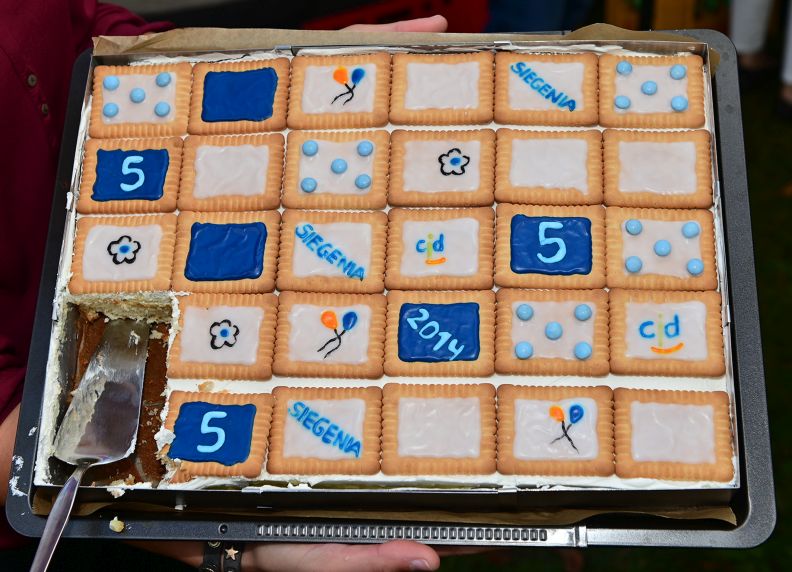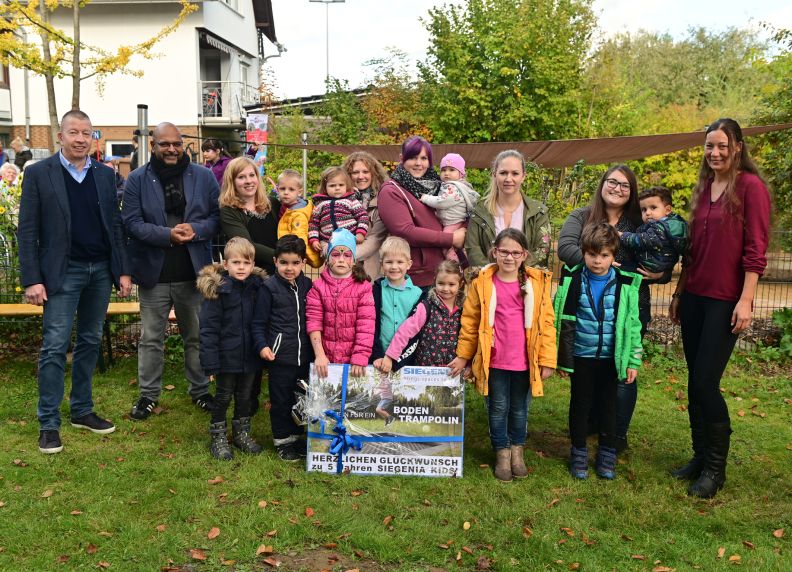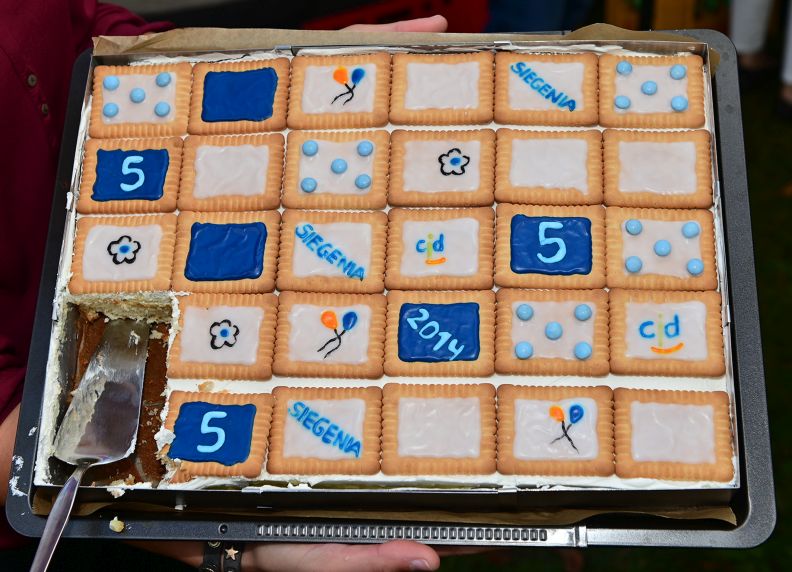 The SIEGENIA nursery turns five years old
It wasn't just the SIEGENIA kids that were happy: the SIEGENIA nursery celebrated its fifth anniversary last Saturday. As well as the 15 preschool kids with their parents and siblings, numerous guests also came to Niederdielfen to attend the anniversary event. They took the opportunity to get a personal impression of the extensive offer the company provides for the development of employees' children.
Following a short welcoming speech by Judith Brück, director of the nursery, and Rajive Joseph, Division Manager for Elementary Pedagogy & Family Education at the supporting organisation CJD NRW Süd/Rheinland, Wieland Frank took to the floor. In his speech, the Managing Partner of SIEGENIA emphasised the importance of the daycare facility for promoting a balance between family and professional life for employees within the company. Bright-eyed children entered the stage a few moments later and Wieland Frank handed over a voucher for a trampoline as a "birthday present". Judith Brück said: "The children like nothing better than jumping around. We experience this time and time again in the gymnastic lessons. We are absolutely delighted with this generous gift!"
The stage was open for the SIEGENIA kids: excited and highly concentrated, the children and their preschool teachers then demonstrated in short performances that they were also happy about the five-year existence of their nursery. The celebration was completed with a relaxed get-together.
Do you speak English?
Step by step the daycare facility, which was started in 2014, has reached the maximum capacity of 15 children – with generous opening times giving parents a lot of flexibility. "We are currently open from 7 a.m. to 5 p.m. and can adapt to individuals' working hours on requirement", reported Judith Brück. The intensity of care and support is also unique. Beside the nursery director herself, three preschool teachers, one native speaker and one housekeeper take care of the well-being of the little ones.
As an international enterprise, SIEGENIA supports learning a foreign language at preschool age: every day we greet each other with "Good Morning", as well as with "Guten Morgen". Native speaker Jasmin Bryant teaches the SIEGENIA kids English – with great success. "The children learn unbelievably quickly when they are so young. They proceed naturally and playfully with language acquisition and are not afraid of making up their own creations like "twenty-sieben", said Judith Brück. The team also places great importance on sport, play and motion either outdoors or in the gymnasium of the Niederdielfen secondary school. Cooperation with the local senior citizens' home "Haus an der Weiß" also provides the nursery kids with vital developmental stimuli.
Personal care and support – and strong team spirit
It is hardly surprising that parents are so enthusiastic. "Our approach is very informal and we have the possibility to meet the individual requirements of each child. It is the comparably large team that makes such intensity of care and support possible in the first place. This is especially nice for both the children and the team. With our communal trips and barbecue evenings, we also give the parents an opportunity to develop a strong sense of belonging and team spirit. The children make the house come alive – and their parents enable the nursery to become one big family. We are looking forward to the next five years!"