TITAN AF
timber accessories
For the wide range of demands in residential and commercial construction, TITAN is set up as strategic and forward-looking. With the clever optional accessories, you have more freedom of design and you can react to individual customer wishes quickly and flexibly and exploit the full performance spectrum of our TITAN hardware. Naturally, accessories can easily be integrated into the production and combined with each other.
Practically offsets the gravity.
The sash lifter cushions the stop of the sash and lifts it a little while closing. In this way it allows wide window sashes, which tend to subside in the course of time, to still slide gently and safely into the frame, even after many years, for durably high ease of use with maximum functional reliability. Three different versions are available.
Sash lift roller (inliner)
Can also be used on secondary sashes. The sash lifter roller (inliner)  can be integrated into all conceivable windows, for example round arch or pitched windows, or in secondary sashes. An additional frame part is not necessary since the run-up is integrated in the inserted tilt lock bearing.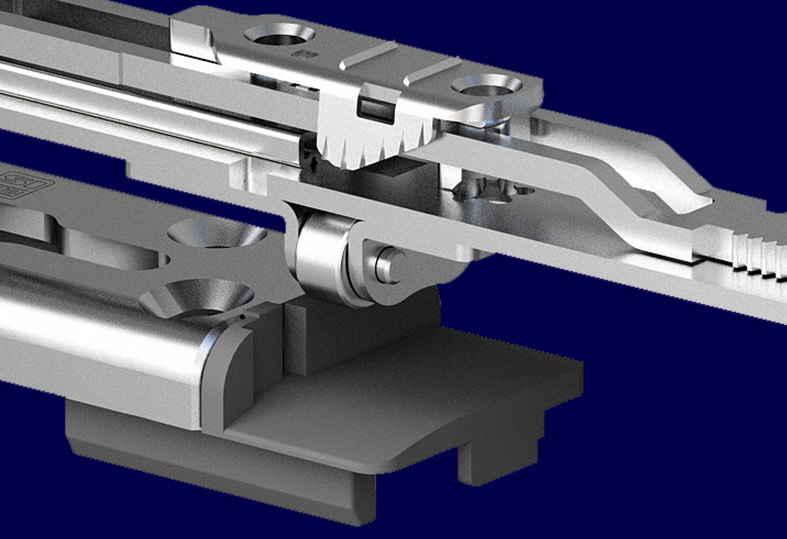 Sash lifter with handle.
Individual adjustment options. In this version, the lifting capacity can be optimally adapted to the circumstances of the window. Moreover, a mishandling device is also integrated and retrofitting is also possible without difficulty.
Sash lifter on the multi-functional corner.
One component – a wide range of benefits. With the multi-functional corner that can be used for all sash sizes, a sash lifter is naturally included in addition to a mishandling device. Moreover, this smart corner drive also combines the tilt lock and locking function in one single component.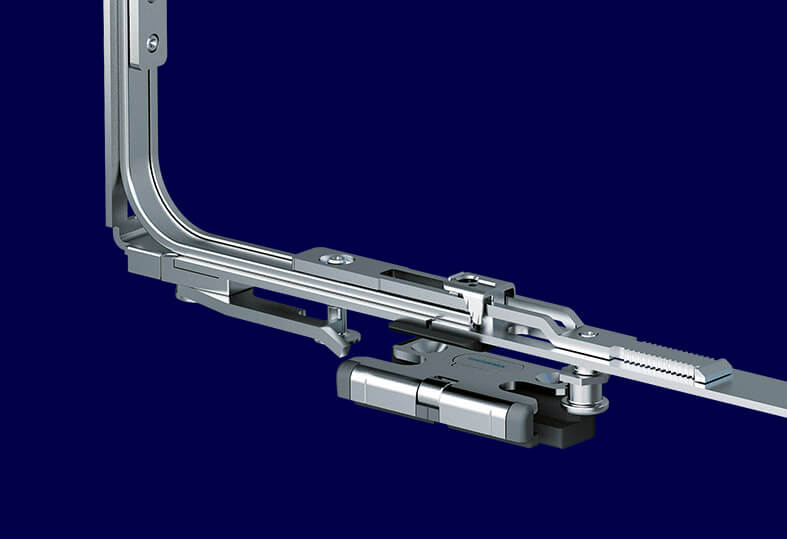 TITAN additional comfort stay
Tilting without teetering –
Lock without using force.
The new additional comfort stay is a mechanical locking support by means of a force-storing spring connected to the frame and the sash profile. This tensions itself when the window is tilted, making the closing of heavy sashes and patio doors as light as a feather by "discharging" their force. The tilting process itself becomes safer and more convenient. Because a hard stop and teetering of the window are permanently prevented.
No more wobbling while tilting open and protection of the bearing positions
Tilt locking of large and heavyweight elements is as light as a feather due to force accumulator function
Quick and ultra-easy assembly
Minimum logistics thanks to fewer components
Easy to retrofit in existing windows without dirt or contamination – Smart opportunities for additional business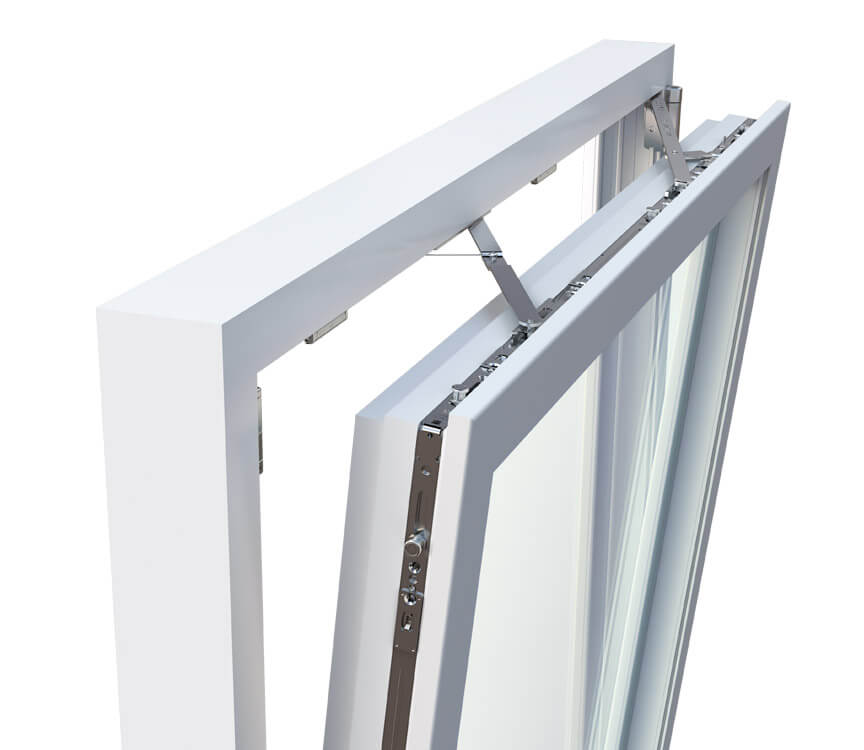 Open windows according to your needs
The new TITAN opening restrictor limits the turn-opening to maximum 89 mm. Decoupling based on demand is quickly possible in the comfort version without any problems. The safety version was developed in accordance with EN 13126-5 for special child-safety requirements.
Comfort variant
For cases without special safety requirements
Quick and easy decoupling of the restrictor by hand
The restrictor recouples automatically after the window sash has closed
Available for the frame materials aluminium, PVC and timber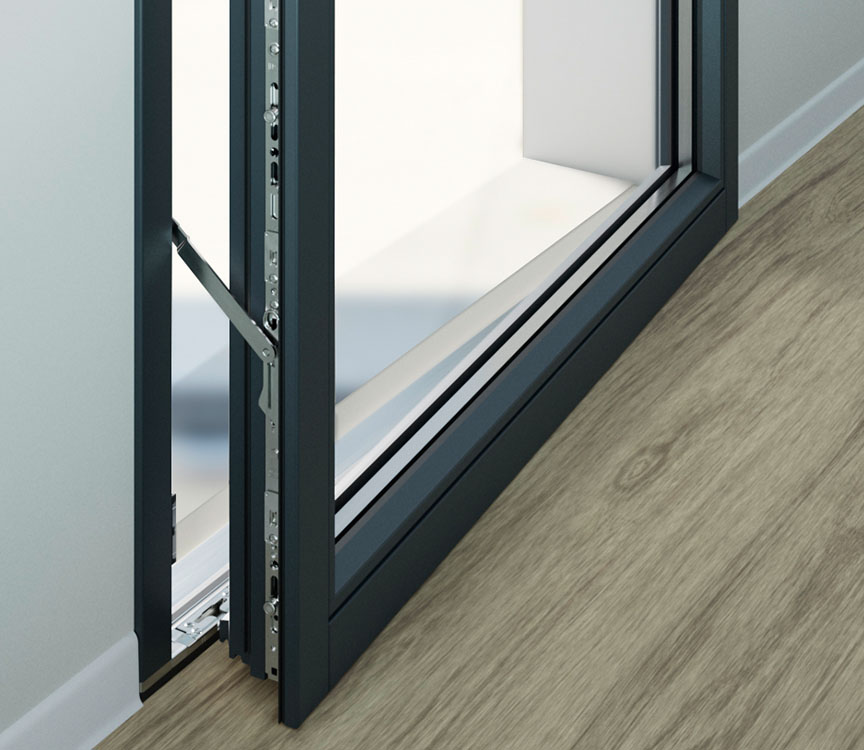 Safety variant
Fulfils the special child-safety requirement in accordance with EN 13126-5
Two restrictors per sash
Authorised persons can decouple the restrictor via lockable handle with tilt-before-turn function
Restrictors recouple automatically after the window has closed and the handle has been turned in the locking position
Available for the frame materials aluminium, PVC and timber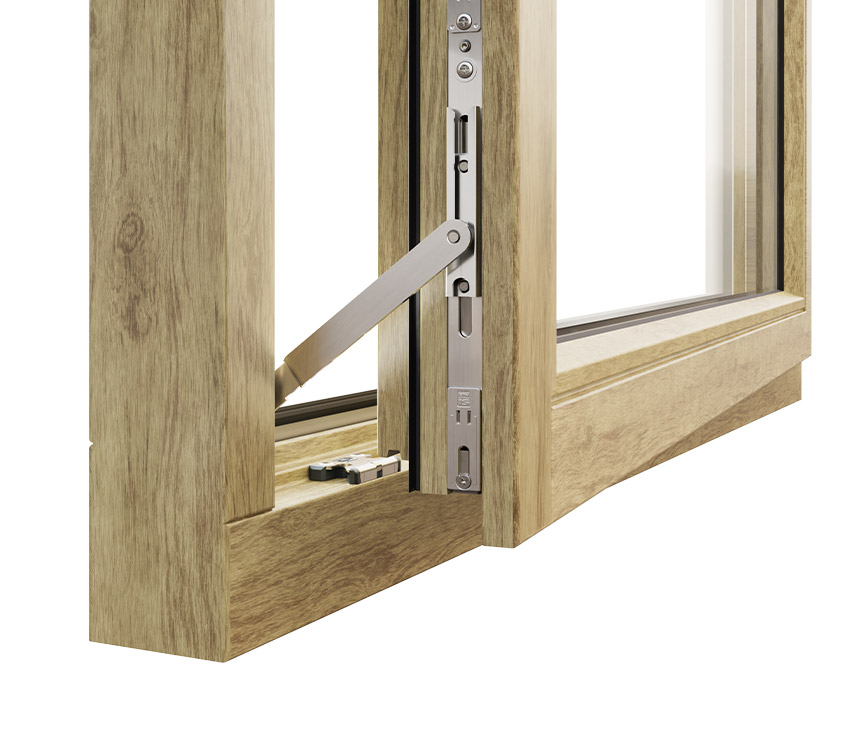 TITAN opening restrictor comfort variant
Function
TITAN opening restrictor safety variant
Function
Mistakes happen?
Not with TITAN!
Secured turn and tilt position with high functional reliability and direct effect
Customised product versions are available for all window sizes and shapes
No tools required
Total functionality in large air gap sections
Also easy to retrofit on installed windows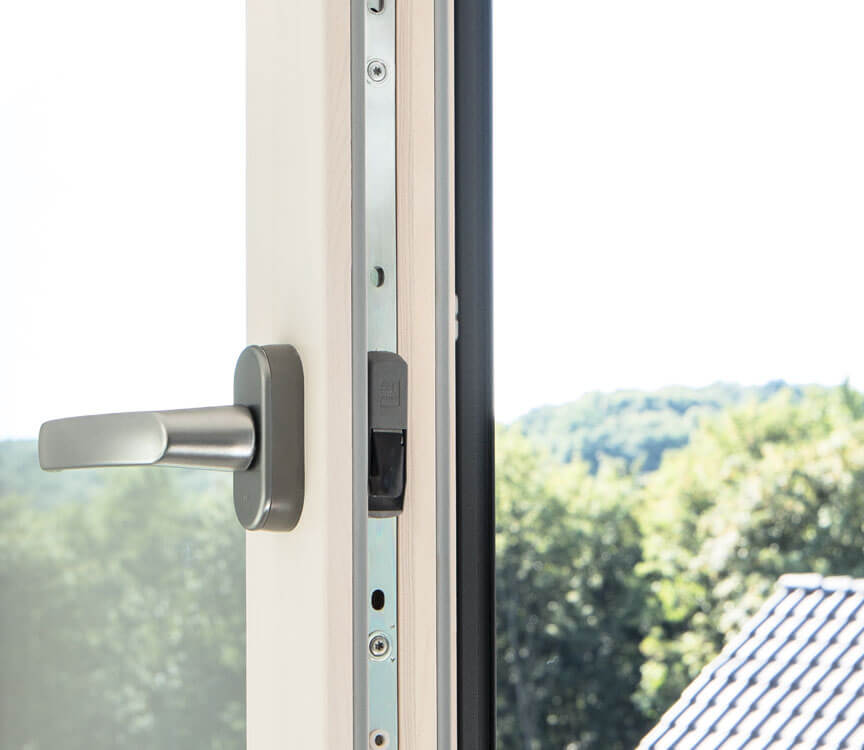 Exactly the right opening width - even with strong draughts
Stops the window sash with an individually adjustable opening width
Protects against sudden slamming open or closed in case of intense ventilation
High level of functional reliability due to overload protection
Fully concealed
Easy to assemble and retrofit for sash rebate widths of 470 – 960 mm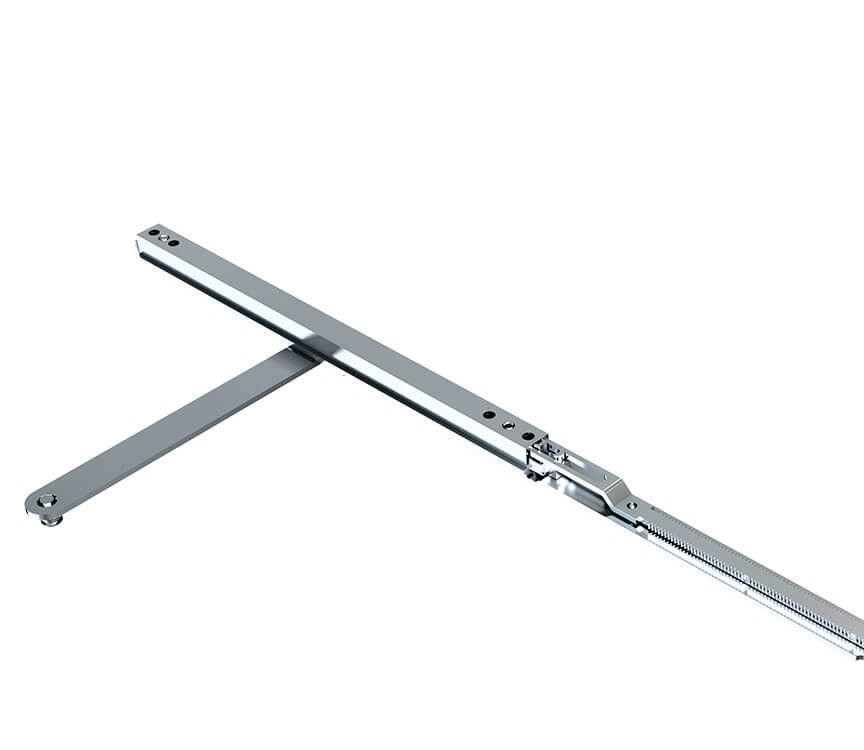 Protection against slamming balcony and patio doors.
Keeps the patio door in the locking position while closing
Protects against sudden slamming open or closed in case of draughts and protects the material
Less assembly time and warehousing: Standard striker plate as frame part
In the standard version:  Particularly wear-resistant stop piece with an optimised point of entry curve as well as adjustable latching force
Comfort version: Is equipped with a release function in the tilt position, ensuring it can be tilted as smoothly as usual
Can be used for sash rebate widths of 1401 – 3000 mm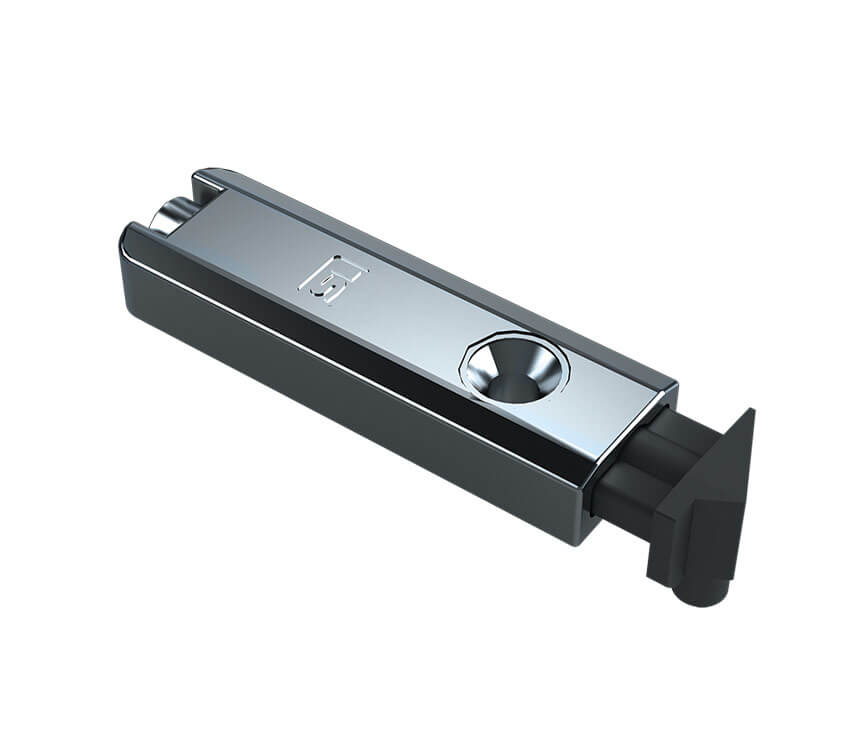 More comfortable ventilation thanks to adjustable tilt opening width.
The energy saving stay lets you easily adjust the amount of incoming air to the respective outside climate when venting windows. Thus, unpleasant draughts and energy costs can be reduced with one simple move of the hand.
Summer vent feature: Normal tilt position
Winter vent feature: approx. 40 mm tilt opening position
Activation in one easy step without any tools
Integrated anti-slam device
Assembled quickly and easy to retrofit