AEROVITAL
Modern universal ventilator with pollen protection, heat recovery and total comfort.
Creating a healthy climate in bedrooms and living rooms with ease and efficiency.
With the pollen-filtered fresh air supply and the highly effective sound absorption, the AEROVITAL wall-mounted ventilator calmly ensures a healthy indoor environment and also helps to save energy thanks to the integrated heat recovery. Its air throughput can be conveniently regulated in ten stages and its effective pollen filtration allows people with allergies to breathe much more easily. The automatic control and the possibility of individual programming also contributes to the ease of ventilation. Due to its quick and easy installation, the AEROVITAL is suitable for new builds and for renovations.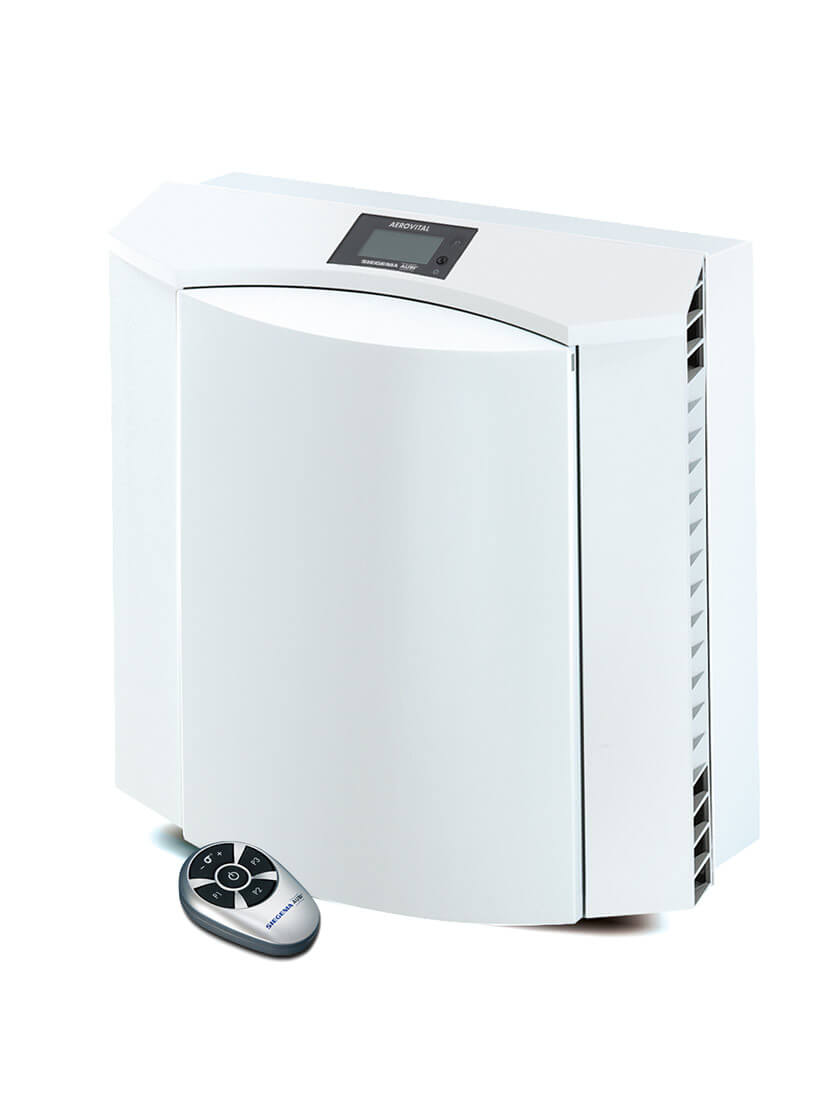 Controlled, pollen-filtered fresh air supply (supply air and exhaust air)
Optimum sound absorption and low inherent noise
 Heat recovery of up to 73 %
Display indicates room temperature, air humidity and whether the filter needs to be replaced
More comfort due to remote control and backlit LCD
Automatic humidity / temperature control
Blower can be switched between 10 levels
Individual settings can be programmed
Integrated closing flaps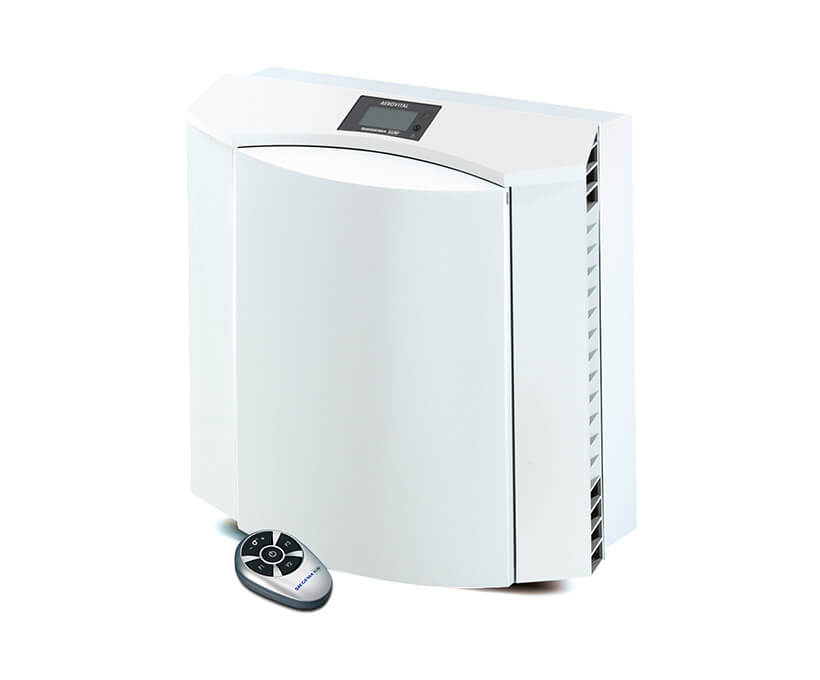 Quick and easy to install: Drill a hole with a diameter of Ø 12 cm in the outer wall, install the pipe and weather grille
Surface-mounting and in-wall mounting possible
Suitable for renovations and new builds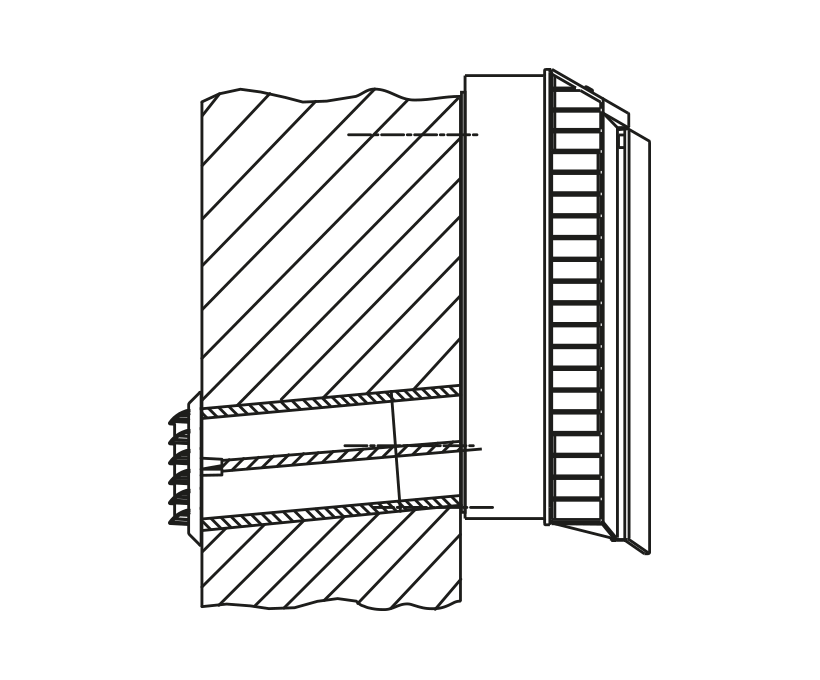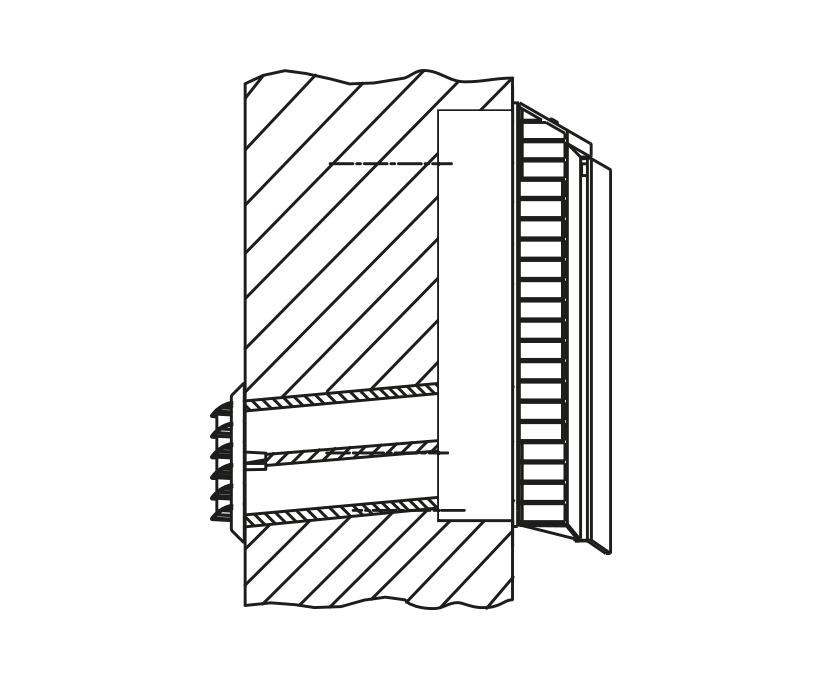 Dimensions, H X W X D: 467 x 490 x 178 mm
Sound absorption, Dn,e,w: 52 dB
Air throughput: up to 60 m3/h
Inherent noise: 30 dB(A) at 35 m3/h - F7 supply air filter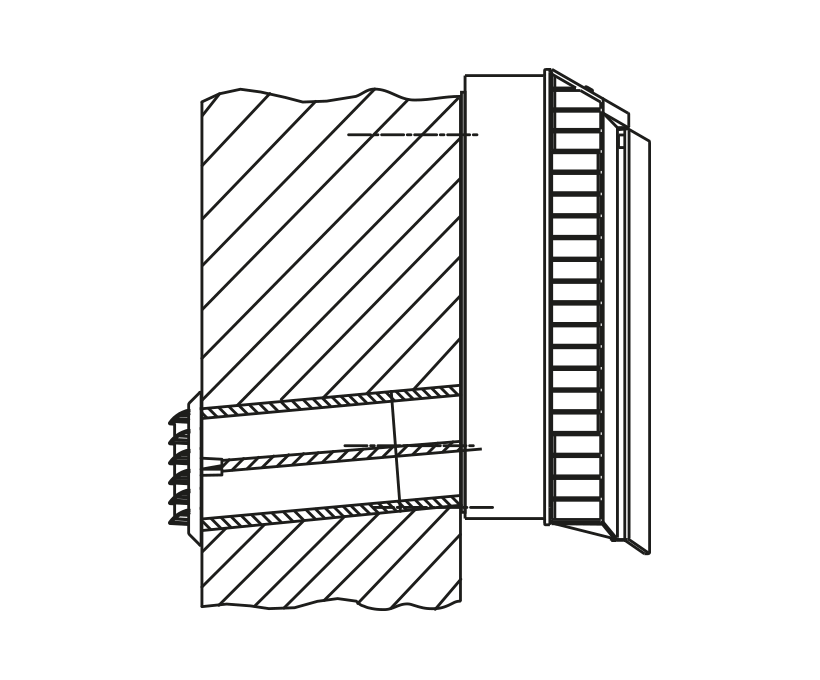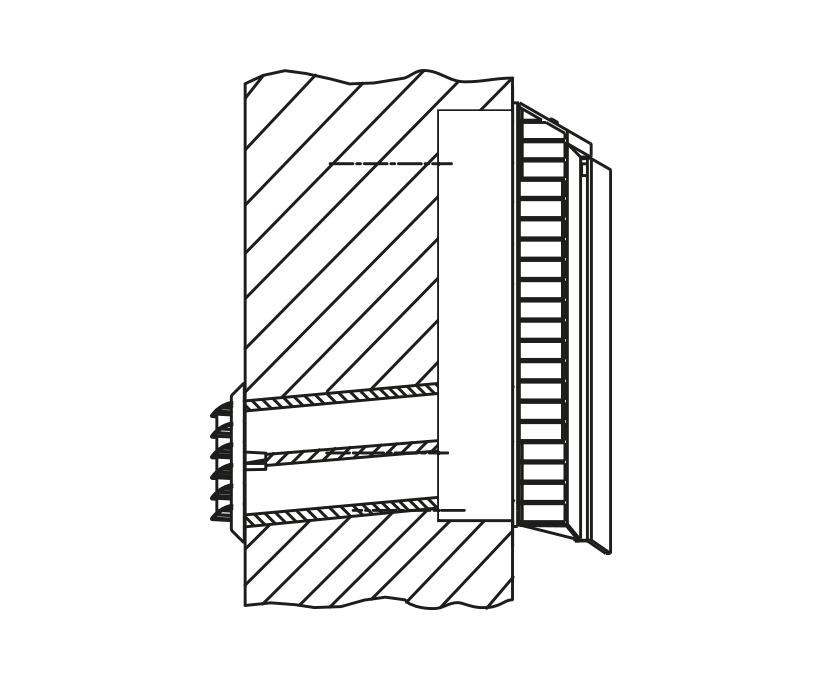 Functional principle AEROVITAL
Workbench film