ADVANCE Business Support from SIEGENIA: new offers for door producers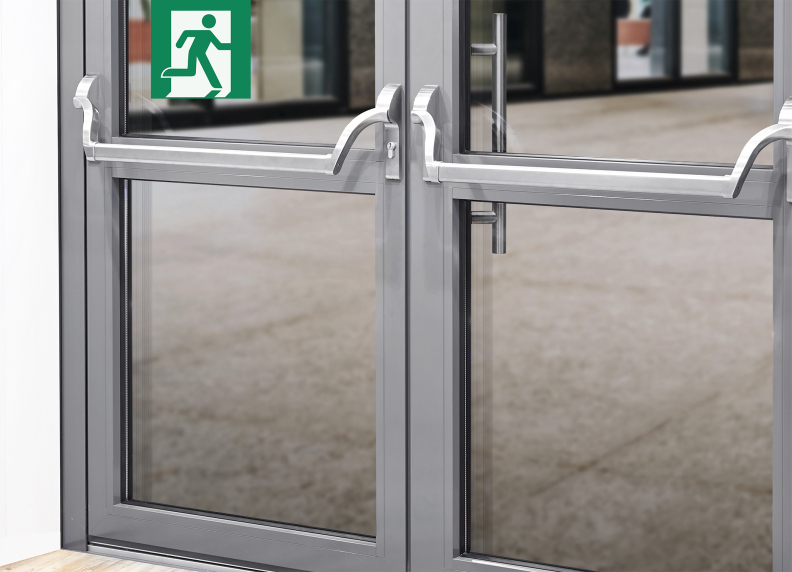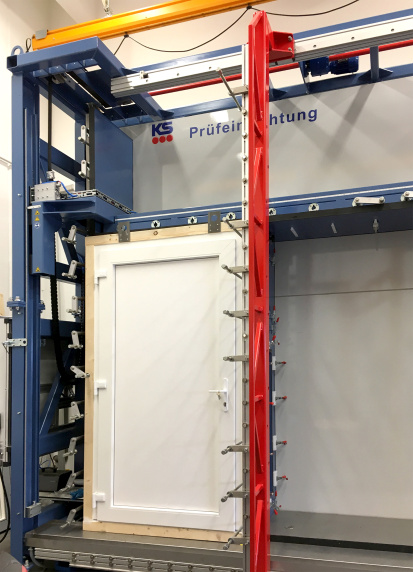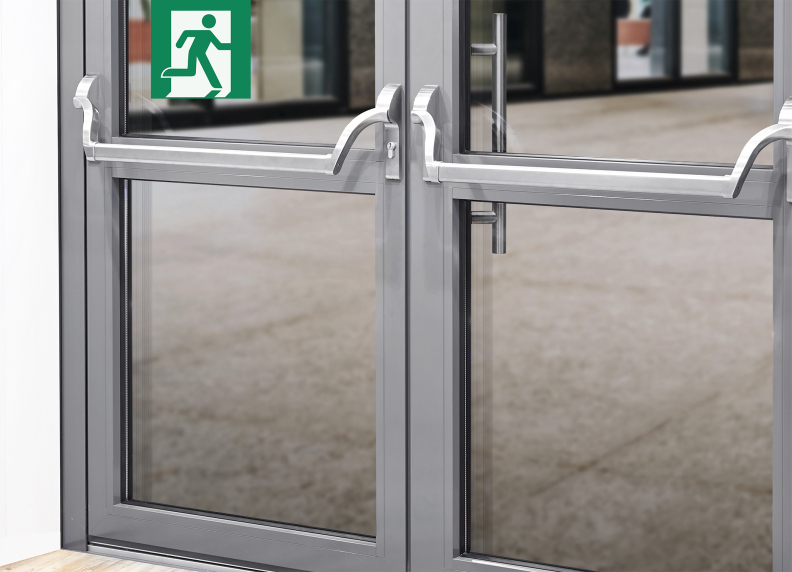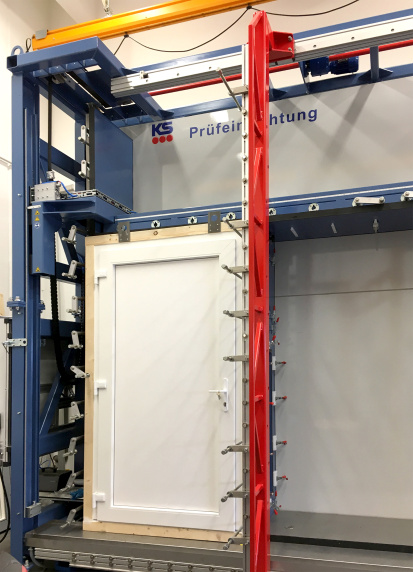 For lean processes and high-performance solutions
Entrance doors are not only the visiting card of a house - besides an appealing design, they can be convincing due to security and comfort features, which range from automatic locking and integration in smart home systems to tested compression. ADVANCE Business Support from SIEGENIA has now extended its offer to strengthen the competitive position of fabricators. With new quality tests, an additional training course and manuals for system security, ADVANCE Business Support provides support to door producers in the optimisation of their production processes and in the production of efficient solutions.
Offer for documented testing extended
The tests to which the partners of the company can subject their solutions at the Velbert site now include the testing of resistance to wind, air and driving rain for the first time. They are performed on a calibrated compression test rig, using the applicable standards, and include extensive documentation. This facilitates the opportunity for fabricators to obtain the proof of fulfilment of the CE criteria or repeated RAL audits. Moreover, weak point analyses in accordance with DIN EN 1627-1630 are carried out at the Velbert site. A test of classes RC1N to RC4 with extensive documentation has been newly included in the ADVANCE BUSINESS SUPPORT offer.
System manuals: valuable know-how at a glance
The development and production of burglar-resistant entrance doors is tangibly simplified with the system security manual. By the procurement of the manual and the associated license agreement, entrance door producers will benefit from the competence and the long-term expertise of the SIEGENIA GROUP. The complete package contains extensive documentation as well as the necessary test certificates. This allows fabricators to produce entrance doors in accordance with DIN EN 1627-30 without having to carry out their own tests. The benefits are obvious: the test risk is omitted, the financial and logistical expenditure is tangibly reduced and the high quality of the system is guaranteed. The system manual includes documentation for conventional class RC2 profile systems as well as timber systems from IV 68 in the classes RC2 and RC3.
New: training on panic doors and emergency exits
The extensive training programme, the basic seminars on entrance door technology, additional training courses on single-sash and double-sash door systems, events involving cross-producer repairs of multi-point locks and courses for constructors leave no questions unanswered. A training course on the directives for panic doors and emergency exits has been newly included in the ADVANCE Business Support programme. It provides extensive information on the current regulations and standards, the directives and contents of EN 14351 and the Construction Products Directive (in German Bauproduktenverordnung (BauPVO). Fabricators also find out what are the consequences, necessities and obligations for door production.