Innovation hat bei SIEGENIA Tradition. Und das nun schon in der vierten Generation. Richtungsweisend für unser Denken und Handeln ist das Thema Raumkomfort. Mehr als 2.800 Kolleginnen und Kollegen meistern täglich neue Herausforderungen und sorgen in einer spannenden Branche für zufriedene Kunden in über 80 Ländern weltweit. Werde jetzt Teil unseres Teams!
Duales Studium als Technischer Produktdesigner (m/w/d)
| | |
| --- | --- |
| Start: | 01.08.2021 |
| Standort: | Hermeskeil |
| Dauer: | 4 Jahre |
| Schulabschluss: | Allgemeine Hochschulreife / Fachhochschulreife |
| Berufsschule: | Berufsbildende Schule Gestaltung und Technik Trier |
| Studiengang: | Bachelor of Engineering Maschinenbau |
| Hochschule: | Hochschule Trier (Hauptcampus) |
| Gehalt: | 1050,00 € bis 1300,00 € (je nach Ausbildungsjahr) |
Wissen aufbauen und am Arbeitsplatz einfließen lassen!
Du erstellst digitale 3D-Modelle von neuen Produkten oder Maschinenbauteilen an Hand von Konstruktionsskizzen. Dabei ist jedoch auch dein Wissen gefragt! Um die Modelle zu erstellen musst du beispielsweise die Werkstoffeigenschaften, Richtlinien oder vorgegebene Normen berücksichtigen. Danach kalkulierst du die Eigenschaften deines Modells, also Größe, Gewicht, Beschaffenheit usw. und erstellst eine entsprechende Dokumentation.
Firma, Berufsschule und Uni: Wie soll das gehen?
Während des ersten Ausbildungsjahres besuchst Du die Berufsschule und arbeitest im Unternehmen. Mit Beginn des zweiten Ausbildungsjahres kannst Du dann auch in der Uni durchstarten und die Berufsschule fällt weg. Der Studiengang knüpft dabei thematisch an die Ausbildung an und vermittelt dir weitere sowie tiefergehende fachspezifische Kenntnisse.
Warum ein Duales Studium genau das Richtige für dich ist!
Du hast nach kurzer Zeit eine abgeschlossene Berufsausbildung und einen Bachelorabschluss vorzuweisen

Du endest nicht als "Fachidiot", sondern kannst auch praktisch deine Fähigkeiten unter Beweis stellen

Du verdienst bereits während des Studiums dein eigenes Geld
Deine Talente und Interessen sind:
Organisationstalent

Belastbarkeit und Flexibilität

Selbstständigkeit und Verantwortungsbewusstsein

Teamfähigkeit

Interesse an kaufmännischen Aufgabenstellungen

Spaß an wirtschaftlichen Zusammenhängen
Abschluss:
Nach 3,5 Jahren legst du die Abschlussprüfung für die Ausbildung zum technischen Produktdesigner ab und nach vier Jahren Studium inklusive Bachelorarbeit hast du den Bachelor of Engineering Maschinenbau in der Tasche.
Interessiert? Dann bewirb dich jetzt bei uns. Bitte sende deine aussagefähige Bewerbung an unser Personalwesen: bewerbungen@siegenia.com
Deine E-Mail Bewerbung sollte zusammengefasst in einem PDF Dokument vorliegen und 5 MB nicht überschreiten.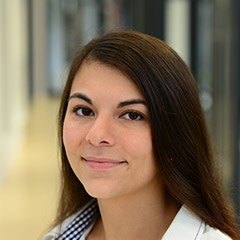 Address
Am Fohlengarten 6