Motor function for windows
Efficient drive systems in a moving design.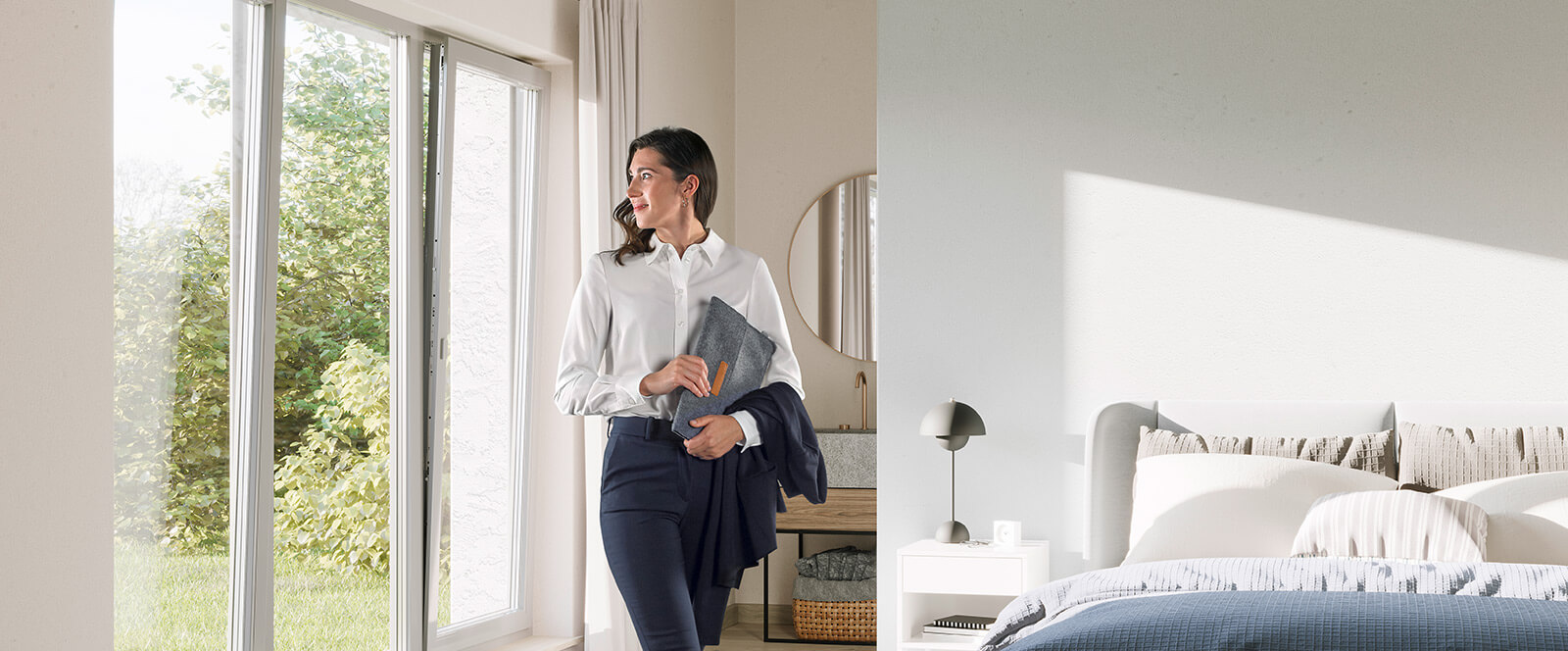 Intelligent living is a question of the right technology. And with SIEGENIA, this is of course also invested in the windows. Because modern motor function brings more ease of use, more convenience and barrier-freedom to life. And therefore increases both the quality of living and the property value for your customers. Whether this involves inaccessible skylights or an elegant solution to fully automatic ventilation. Whether is via push button, per app or via the building control system.
Two drives, countless possibilities.
Movement comes into every object with the powerful SIEGENIA window motor function. For it is developed with the drive to not only make daily ventilation easier and more flexible but also to its options of use and distribution. Hence, you can react to every project requirement with the solution diversity of the tilt-locking drives DRIVE axxent DK and DRIVE CL. Whether for aluminium facades with large windows and high sash weights or for objects withe PVC windows, for which the cost-effectiveness takes priority: a great deal can be achieved with our 2-in-1 drives for tilt and locking.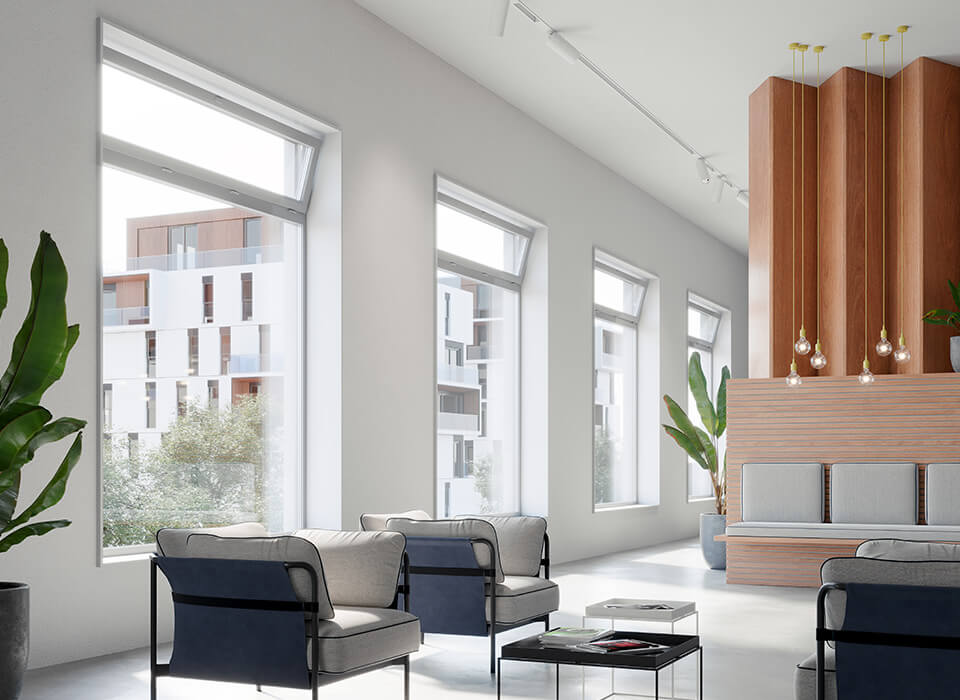 Controlled fresh air supply through hard-to-reach skylights.
How easily you can operate a window isn't a question of the architecture, it is a question of the drive technology. Whether in the private or object sector: with our drives the ventilation can be easily automated and connected with a secure locking part and high sealing compared with conventional tilt drives.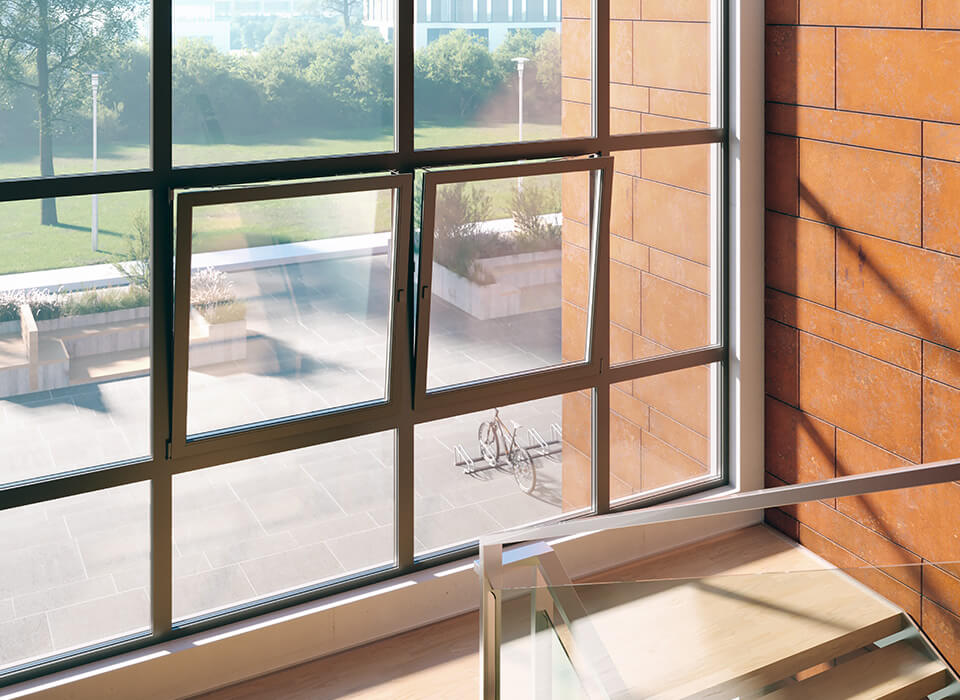 Health fresh air supply for everybody: user-independent ventilation in heavily frequented spaces.
Regular air exchange should be a matter of course in spaces which are used by a loc of people alternatively. For example in schools, hospitals or apartment buildings. The room-air pollution in such building can be minimised in a controlled way by our drives. The risk of infection is also reduced if no window handles need to be operated because the control is via the building control system, via app or push button.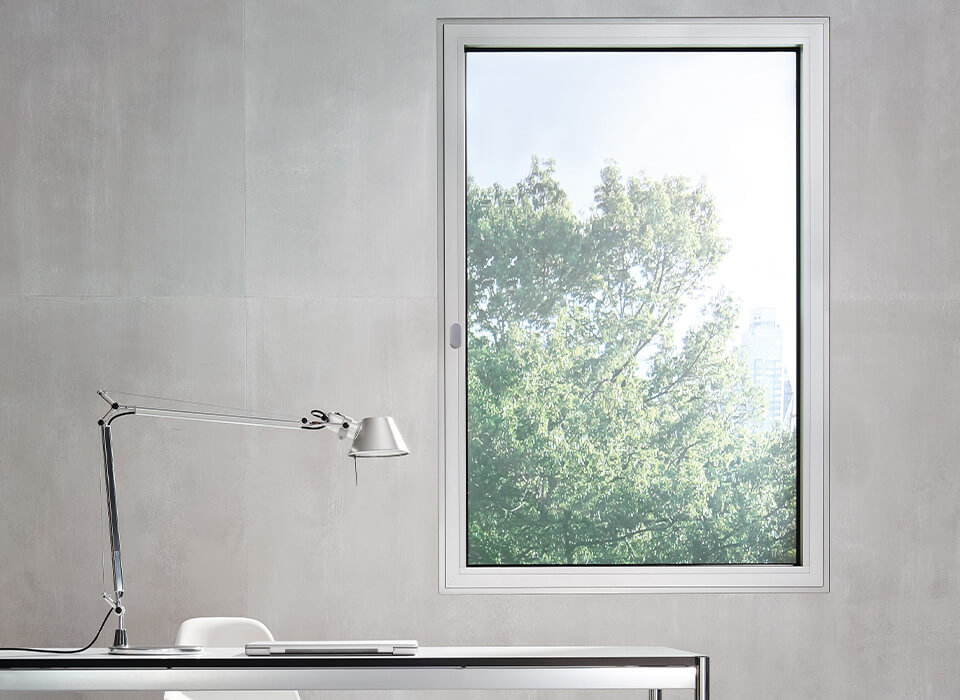 Clear window design.
The window appearance is lean and clear when motorised tilt and locking function via one single drive and this drive is also fully integrated in the profile. But only when the hinge side is concealed and the handle can be omitted: is the design perfect.
Concealed tilt drive for modern skylights.