Central locking gear for aluminium windows
With a simple security upgrade, all ALU hardware systems easily fulfil the prerequisites for burglar resistance up to resistance class RC3 or SKG***. Hence you will be ideally placed for the protection of buildings with special security requirements and benefit from the greatly reduced number of components to be ordered thanks to the clever ALU modular system. Consistent intruder resistance is so quick and efficient.
Secure and efficient all round with the ALU modular system.
The central locking gear is an integral part of our modular system. In this way you can easily order all necessary locking side components as one complete set for turn, turn and tilt or tilt-before-turn sashes and add to it with central locking gears depending on the window format. For turn and tilt or tilt-before-turn windows, a mishandling device is included in the components – either in the handle area or on the corner drive.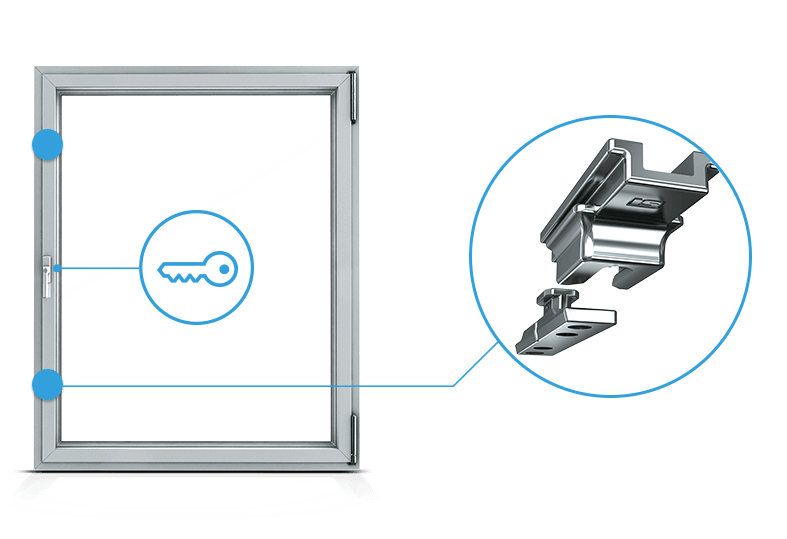 Safety class 1 - RC1
Basic protection against break in attempts with physical violence and vandalism.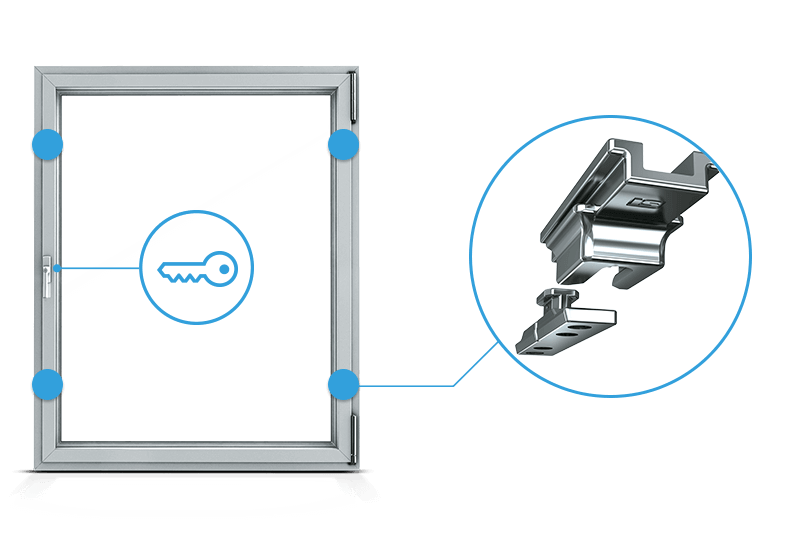 Safety class 2 - RC2
Additional protection against simple tools like screwdrivers; recommended as minimum protection.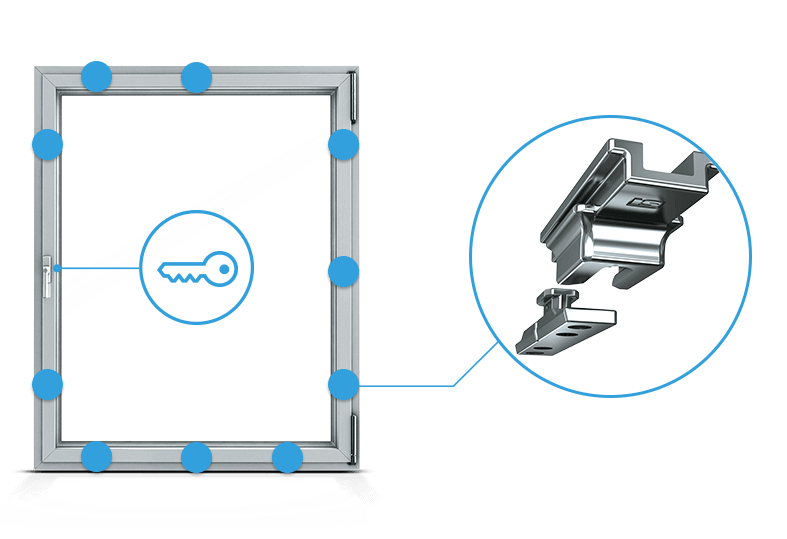 Safety class 3 - RC3
Additional protection against heavy tools like jemmies.
A high degree of basic security even in the standard version
Simple upgrade to certified resistance class RC3 or SKG***:
Locking cam with eccentric rivet for pressure adjustment and basic security
RC intruder resistance due to the use of screw-fixed E frame strikers (mushroom-shaped) with undercut and E locking parts in the sash
More efficiency due to fewer components
Very simple positioning and fixing of the strikers with the aid of the positioning jig
Optional sash lifter ensures sustainable and more effective ease of use
The efficiency lies in the details: the ALU routed-in drive gearing.
Compatible with the ALU GLOBE RR handle, the TITAN handle and all commercially available handles with a 7-mm square
Elegant, modern design thanks to a gear that is invisible from the outside – optimally used in connection with the ALU GLOBE RR clip-on handle with ring rosette
Extended design and colour options
Functionally reliable and smooth operation
Quick and easy assembly: Simple punching process instead of time-consuming drilling and milling
Optional integrated mishandling device
Locking function for the centre lock
For RC intruder resistance, anti-drill guard available in optional packaging unit
Ideal for sash profiles with narrow sash face profiles