PORTAL HS 150 kg
Our PORTAL lift-slide technology for timber, PVC and aluminium is so versatile and sophisticated that it pushes forward with regard to room comfort, with its wide range of innovations – of course it also comes with numerous options for saving time and reducing costs throughout the entire production process.
Sturdy and reliable.
Sturdy gear with locking bolt mechanism
Can be combined with two or more locking bolts according to requirements
Burglar resistance up to RC2
Is possible with cylinder lock
Also available in HS 200 (backset 27.5 mm) and HS 300 (37.5 mm) versions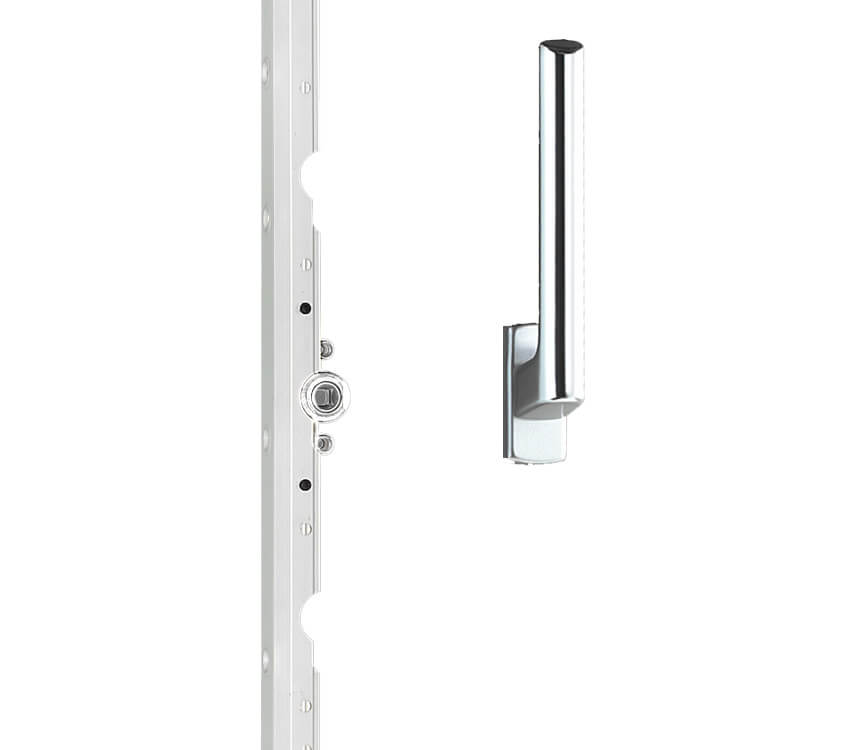 Quality that you grasp immediately.
Noiseless locking and unlocking free of play with lasting high functional security
Ergonomic and contemporary design
Free choice of colours: white, cream, brown, medium bronze, silver, titan matt light, F9 or black, can also be painted
Large choice of versions ranging to the design with cylinder
Perfectly coordinated with the hardware and the sash weight
Matching the handles from the turn and tilt range in terms of colour and design