TITAN timber
hinge sides
Whether for modern room and living concepts, sash weights up to 300 kg or for special profiles, TITAN has exactly the right hinge side for every window, to bring the maximum load capacity, minimum wear and high-quality design consistently down to the lowest common denominator. The complete width of the hinge side naturally includes considerable benefits throughout the entire production process.
Fully concealed perfection: TITAN
axxent 24+.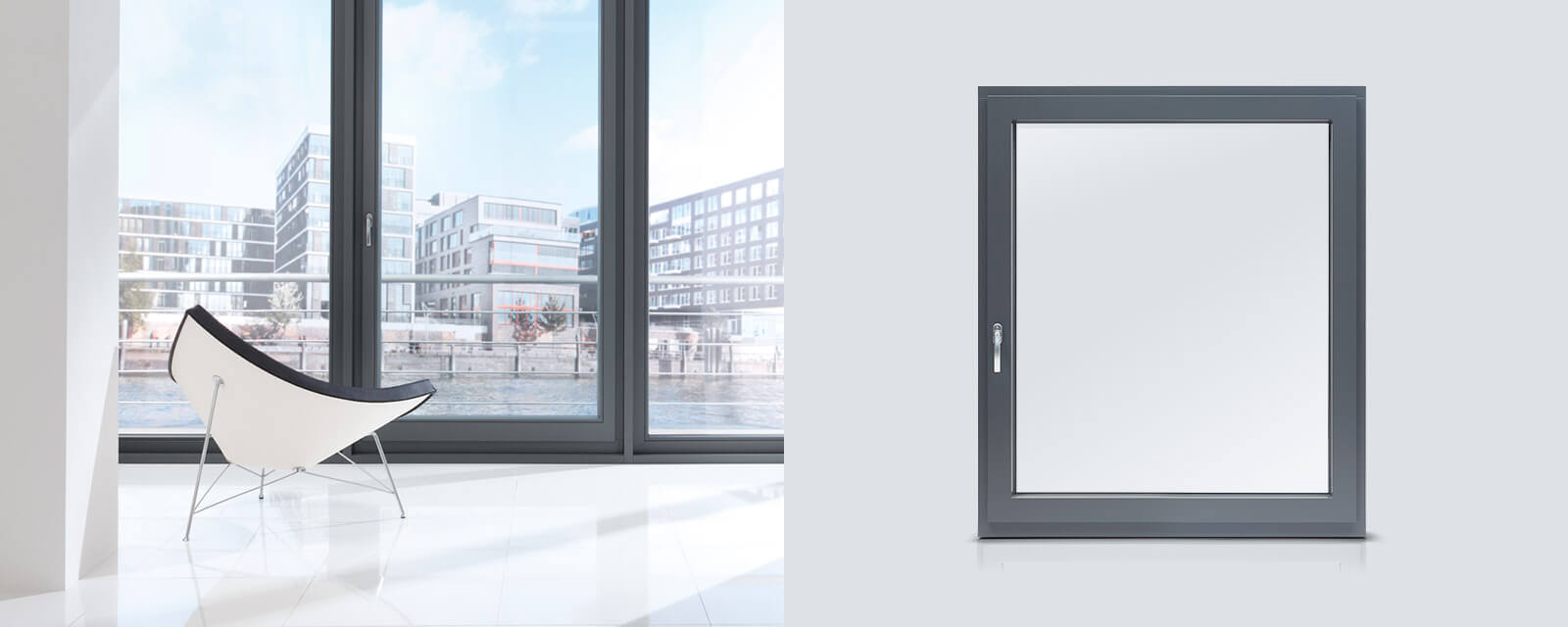 With its clear, high-quality appearance, this new concealed TITAN axxent 24+ hinge side is further evidence that invisibility is now the symbol of quality and style. And not only because fully concealed hardware and large window surfaces with narrower frame widths as the central design element are now completely in vogue. But also because with axxent, this functions more easily, durably and safely than ever before – with high-strength materials in a perfect material combination and state-of-the-art assembly technology.
Fewer components – more speed.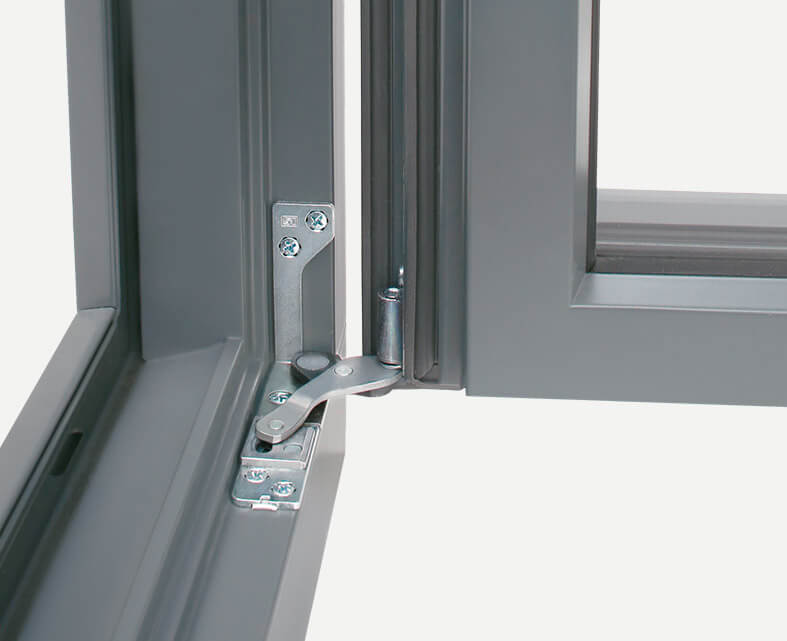 Only four hinge side components for each window and a high degree of preassembly
High load-bearing capacity up to a sash weight of 150 kg without additional parts
No additional frame parts and corner drives necessary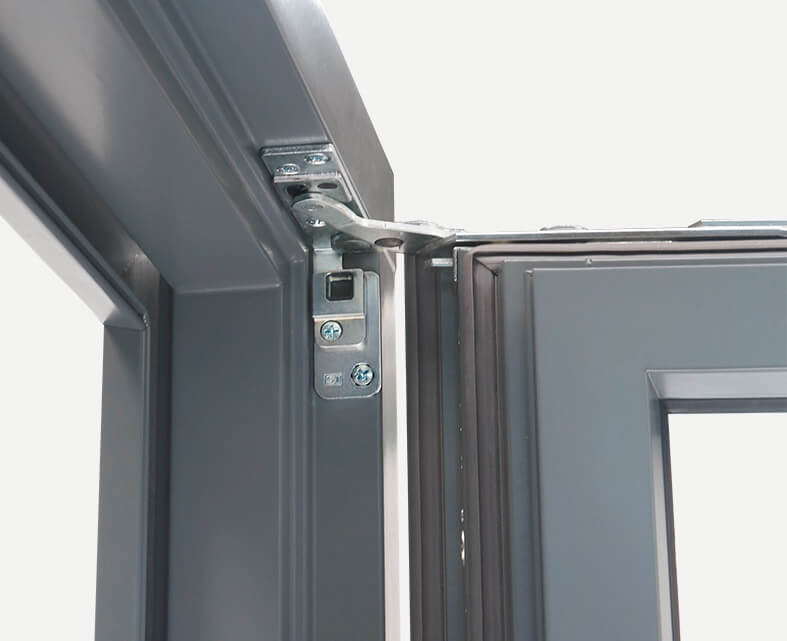 Sash is easy to fit in the slightly opened turn or tilt position
Optimally accessible 3D-adjustment possibilities: Continuous pressure adjustment on the top and bottom pivot for optimal sealing
Can be used for timber and timber-aluminium profiles with at least 24 mm rebate width, as well as for PVC profiles and aluminium systems with a 16 mm groove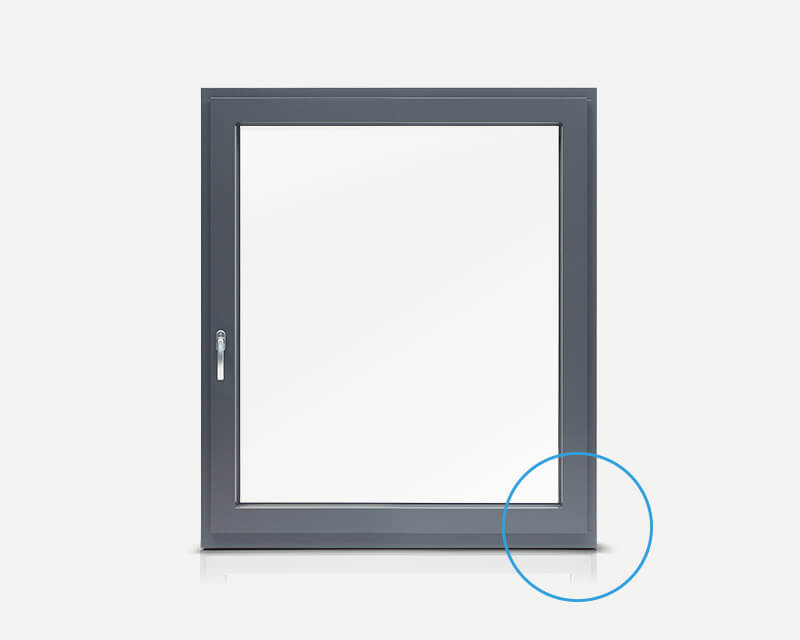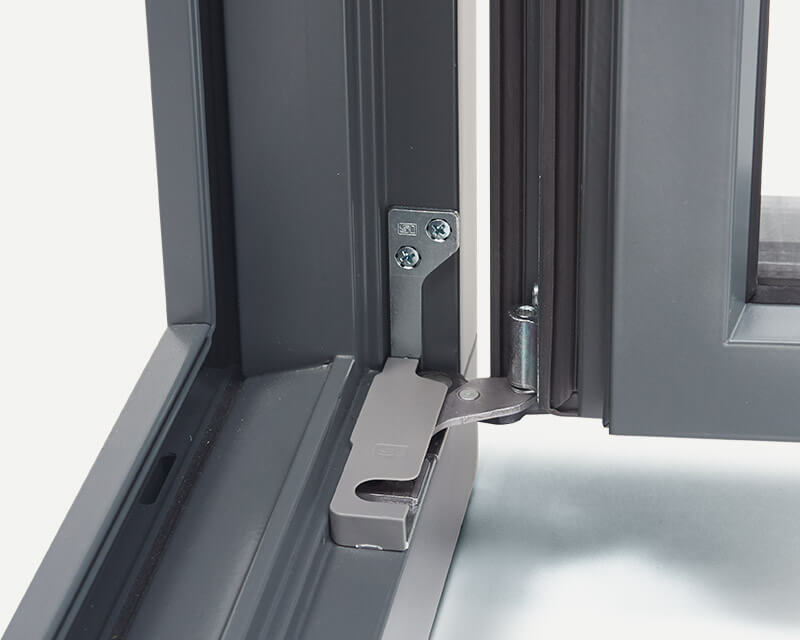 More compression – less wear and tear.
Completely concealed pivots for a perfect window design
Particularly wear-resistant and durable
Continuous seal and integrated pressure adjustment for more compression and increased thermal insulation
Lasting high ease of use due to the simple possibility of readjustment
The bottom hinge is kept clean thanks to an attractive cover cap
As large as fixed glazing: Windows with TITAN heavy duty.
The surface-mounted TITAN heavy duty gives heavy timber or timber-aluminium window sashes the necessary lightness. And this begins with the assembly: It is easier to fit in the sash thanks to the bottom hinge pin with turn restriction, sliding the top hinge pin into place is possible in every sash position and the height and side adjustment is no problem at all, even with heavy weights.
Large window formats in an elegant hinge side design
For timber or timber-aluminium windows up to 1.80 m sash width and 3 m height
Reliable load capacity: Turn-and-tilt sash up to 200 kg and turning sash up to 300 kg
Wear-resistant pressure die-cast steel combination with specially treated surface finish
Innovative ball-bearing for durably high ease of use
Milling on frame as with standard windows
No thermal bridge due to continuous seal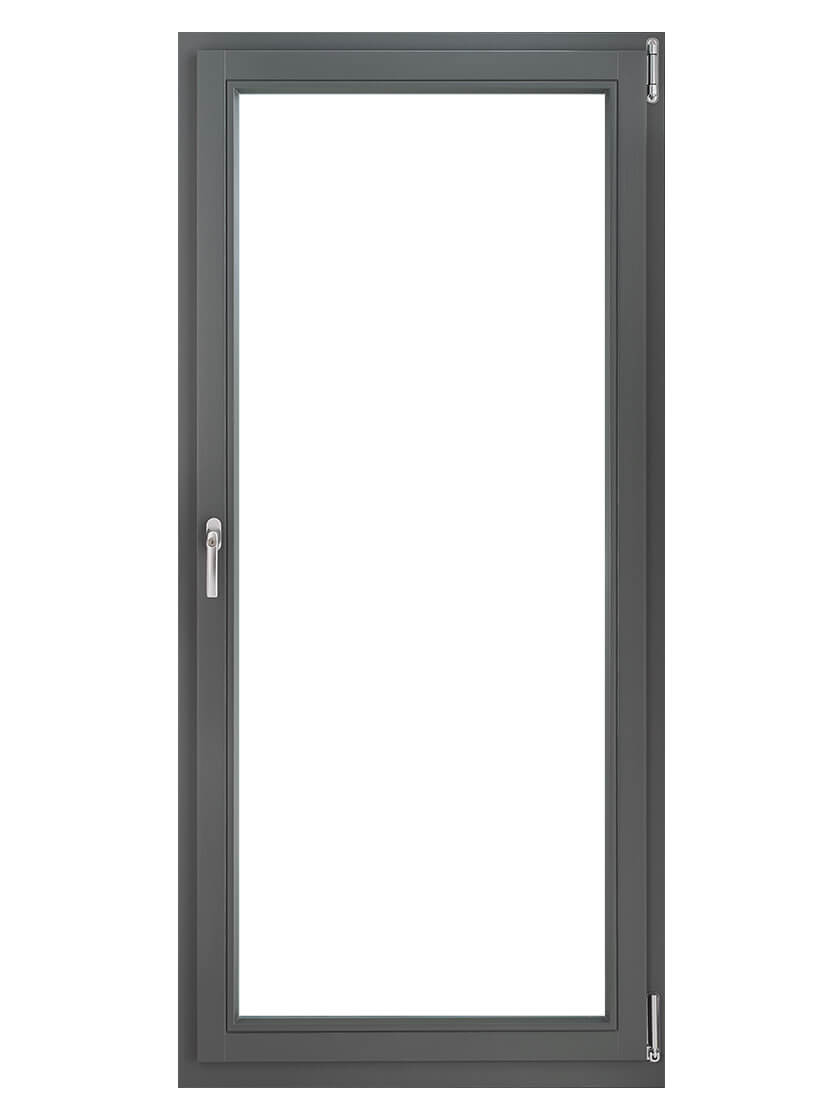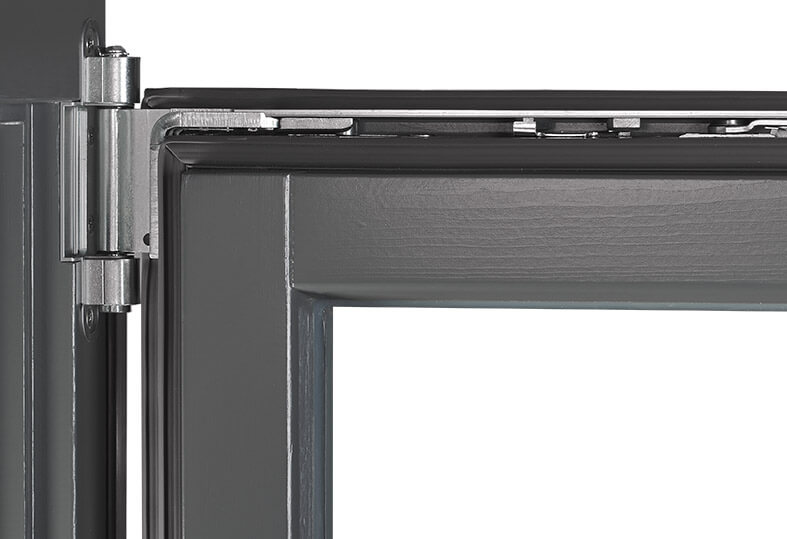 Elegant efficiency that lends wings: Surface-mounted hinge side TITAN timber.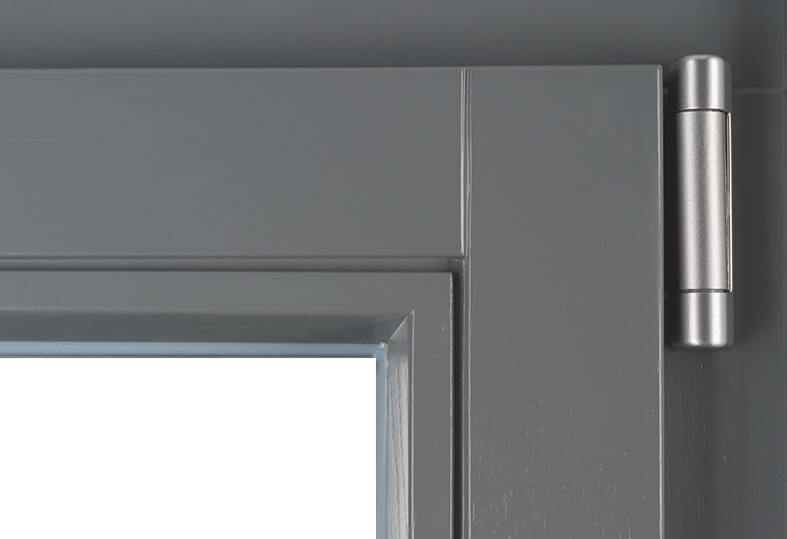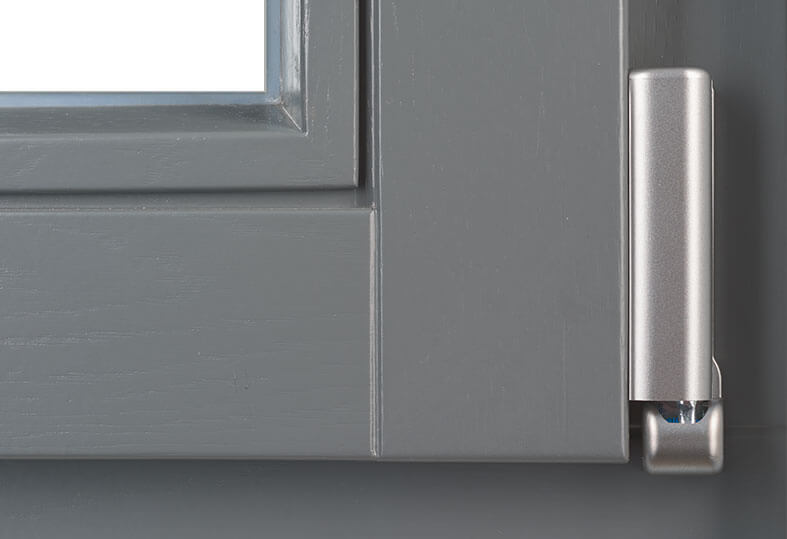 Only one version for all sash weights up to 150 kg: Identical frame clearance, no additional parts
Quick and efficient production thanks to optimised double-well contour
Fabrication on pre-weld profile is possible, fixings in-line
Can easily be hinged in every opening position thanks to the polygon-shaped top hinge pin with integrated turn restriction
Lean and modern design: Flush with the rebate at the top and bottom, all screws concealed, caps and coating possible
Wear-resistant PVC bearing and entrance protection in the tilt position
Reduction of thermal bridge: Double well with 30 mm diameter
Set yourself apart, "Scandinavian" style: TITAN axxent SE for TITAN AF
The fully concealed TITAN axxent SE hinge side has been specially developed for the profiling, which is particularly widespread with timber windows in Scandinavian countries. In these countries, the low sash rebate does not lie on the frame, as is standard in other areas of the world, but is instead enclosed by it. This provides an ideal load transfer within the frame.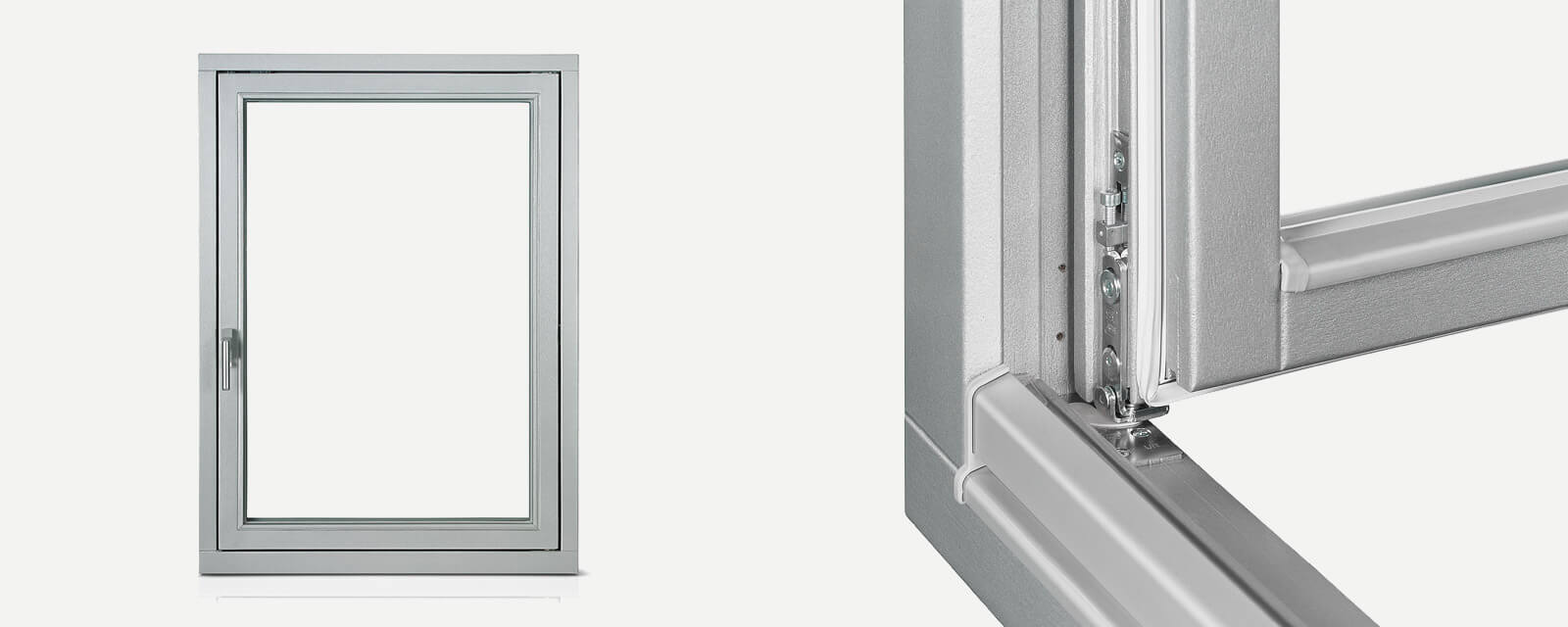 Concealed, convenient and durable for up to 130 kg sash weight
Integrated anti-slam device and shift interlock in the tilt position
Hinge side locking part via bolt tongue
No processing on the sash profile
Easily accessible 3D bearing adjustment
Frame part can be drilled in and the compression adjusted
Low frame clearance is possible
The flexible solution for timber: TITAN Si-line
Convenient and durable for up to 130 kg sash weight
All components can be used on the right or left
Quick and simple assembly technology
Tool-free assembly of the stay hinge
Top and bottom hinges with wear-resistant PVC sleeves
Integrated turn restriction and pressure adjustment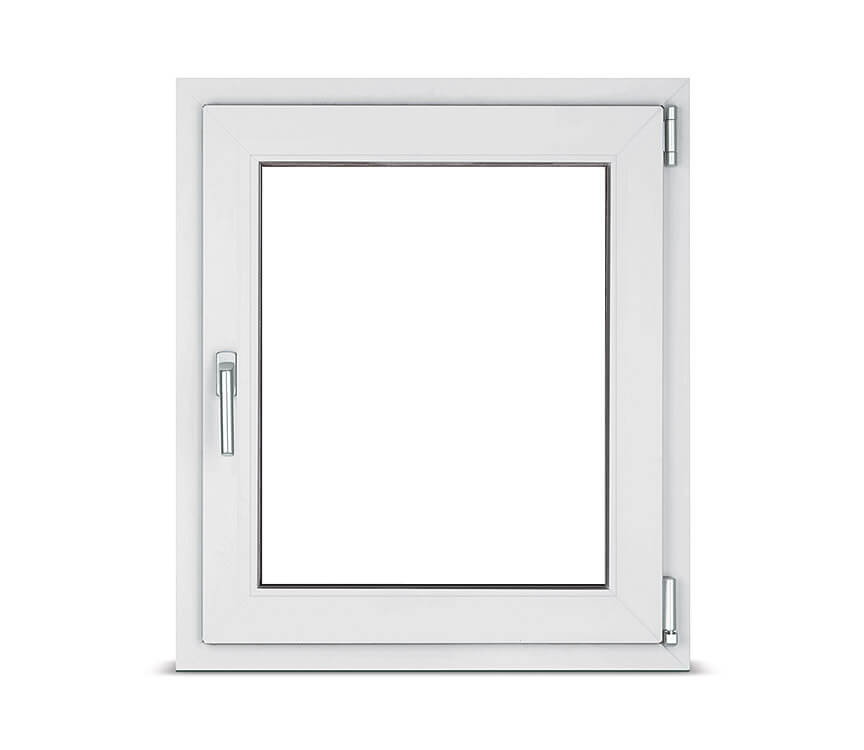 Hinge sides with a system.
You can ideally fabricate our TITAN hinge sides both with TITAN AF and TITAN iP. It is just the TITAN axxent SE hinge side that is only available for TITAN AF: