Latch and deadbolt locks
For escape doors made of PVC or metal.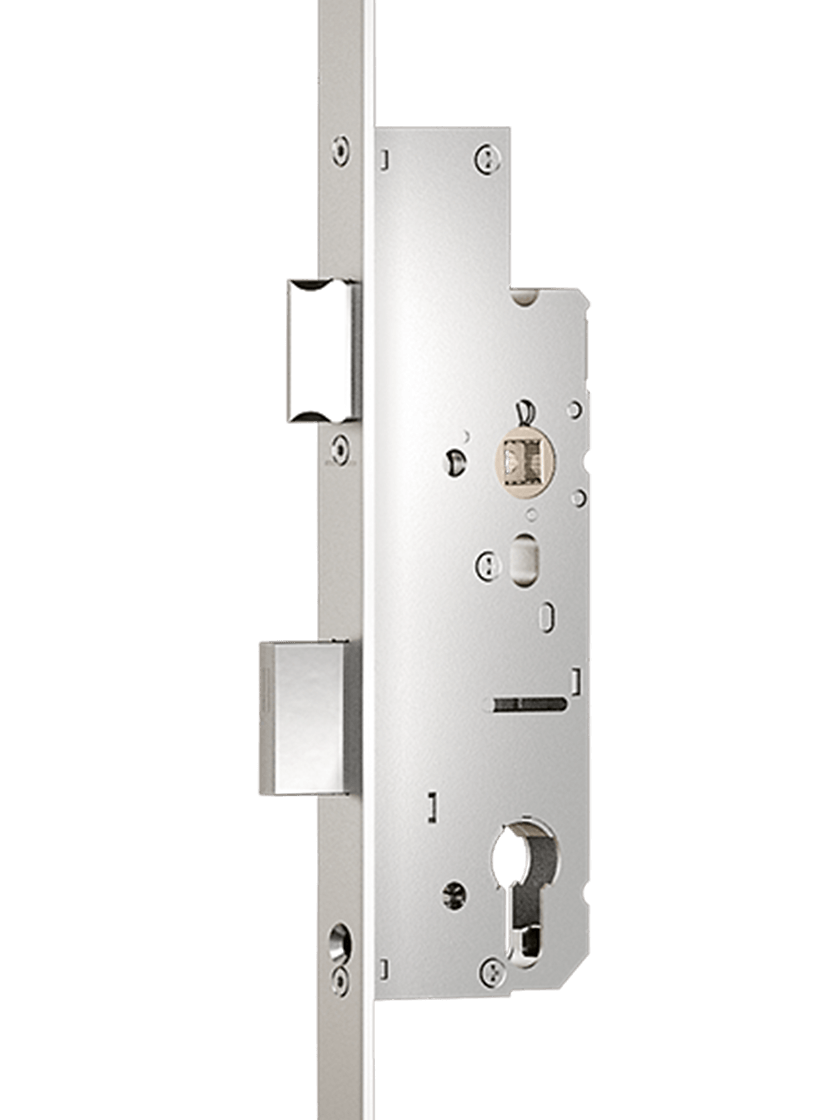 These functions can be achieved with our panic locks.
Latch and deadbolt locks for escape doors can generally be opened in the direction of escape without a key, even when they are locked. The options for opening the door against the direction of escape vary depending on the panic function.
Switching function B
The door can only be opened against the direction of escape using the lever handle after it has been unlocked with the key
After using the escape function, access against the direction of escape is blocked again once the door closes and it is not possible to go back into the building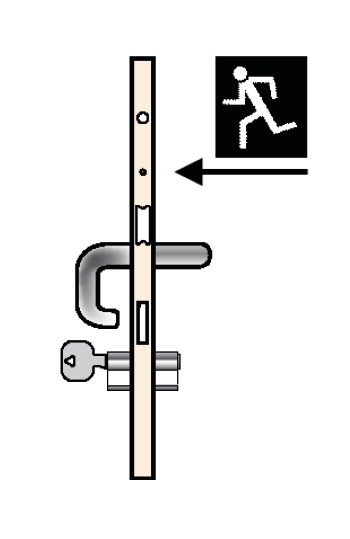 Access function D
The door can only be opened against the direction of escape using the lever handle after it has been unlocked with the key
After the escape function has been used, the door is accessible from both sides and it is possible to go back against the direction of escape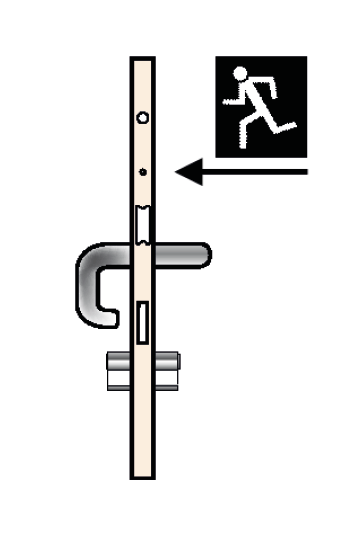 Cylinder operated lock E
The door can only be opened against the direction of escape after it has been unlocked with the key
After using the escape function, access against the direction of escape is blocked again once the door closes and it is not possible to go back into the building