AEROLIFE
Energy-saving universal ventilator with pollen protection and heat recovery.
More fresh air and tranquility for modern bedrooms and living rooms.
With its smart heat recovery, the AEROLIFE wall-mounted ventilator enables highly effective sound absorption and pleasantly quiet ventilation. This makes it an ideal solution for bedrooms and living rooms in particular. It is also easy to install, making it suitable for both new builds and renovation projects.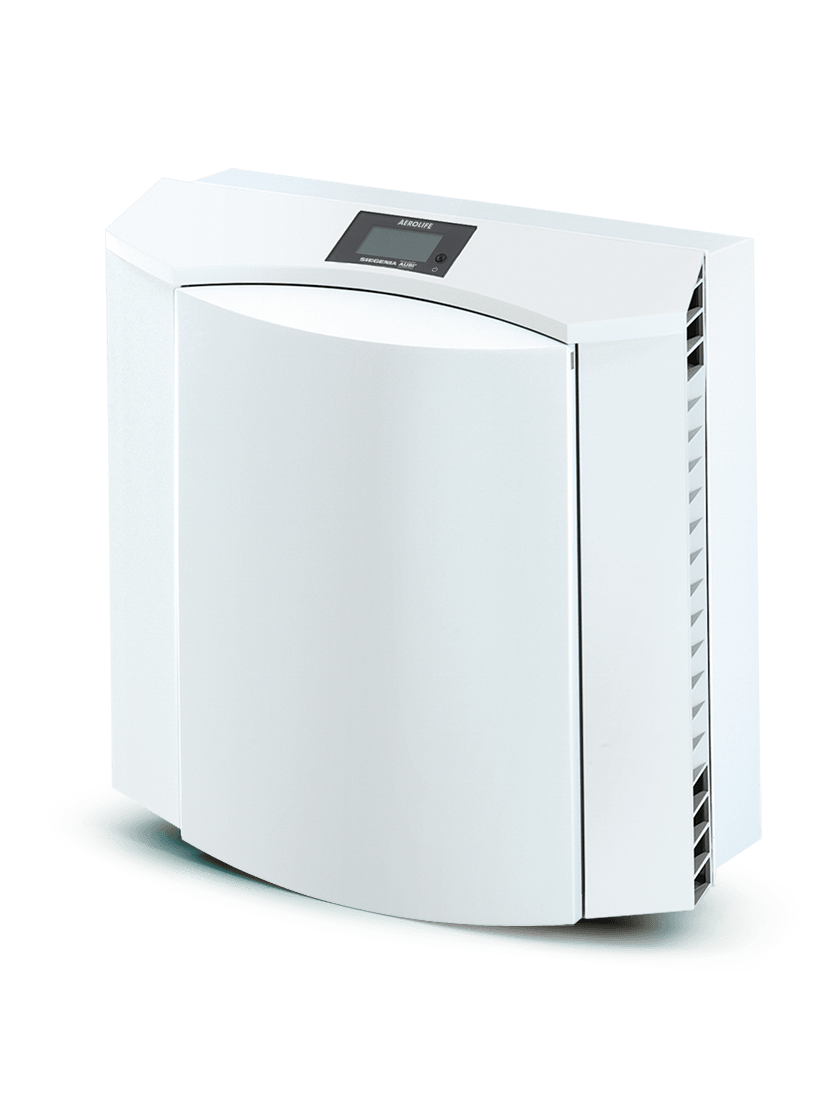 Controlled, pollen-filtered fresh air supply (air supply and extraction)
Optimum sound absorption and low inherent noise
Blower can be switched between 3 levels on the device
Backlit LCD display
Heat recovery of up to 66 %
Display indicates room temperature, air humidity and whether the filter needs to be replaced
Integrated closing flaps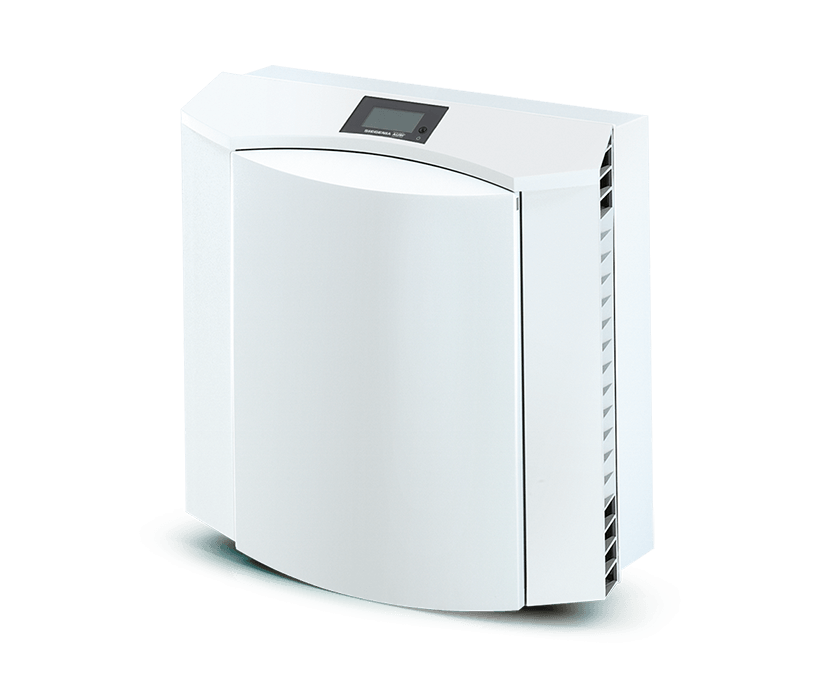 Quick, easy and clean installation: Drill
a 12 cm diameter hole in the outer wall, install the pipe and weather grille
Surface-mounting and in-wall mounting possible
Suitable for renovations and new builds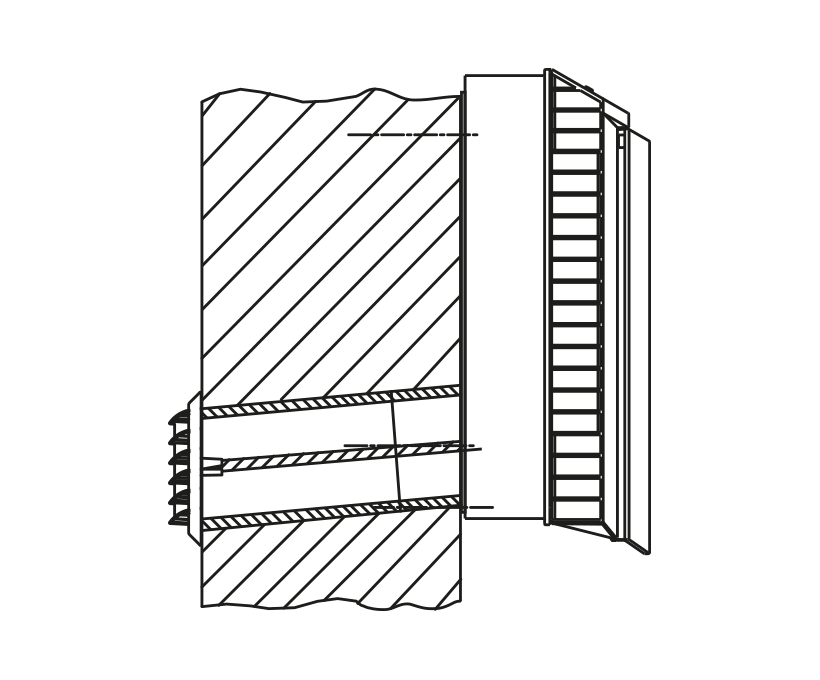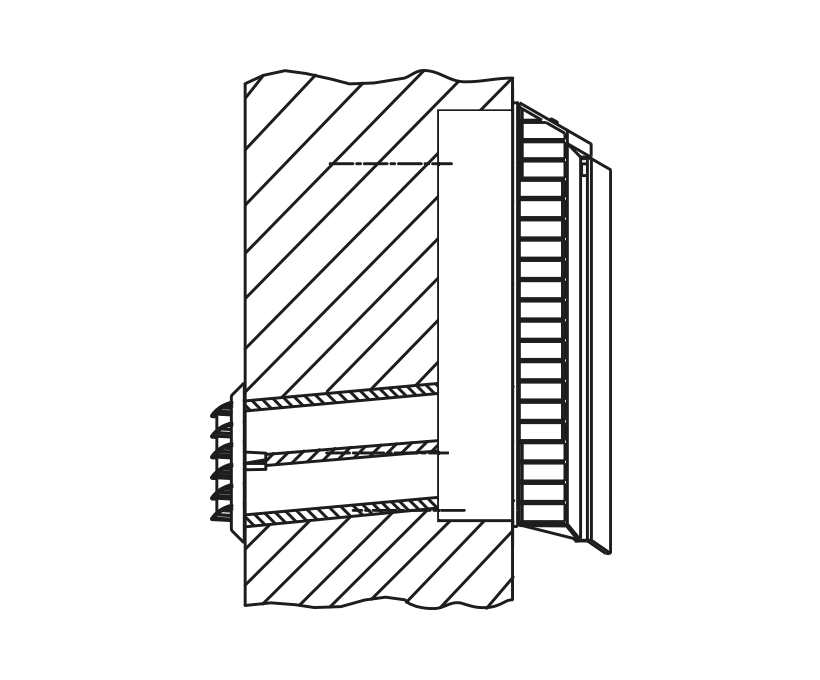 Dimensions, H x W x D: 467 x 490 x 178 mm
Sound absorption, Dn,e,w: 52 dB
Air throughput: up to 60 m3/h
Inherent noise: 30 dB(A) at 35 m3/h