AEROMAT VT
First class window ventilator with a modular design.

Versatility even for demanding facade solutions.
Technically demanding projects require flexible solutions that can be integrated harmoniously into any property. This is achieved by the AEROMAT VT window ventilator with its clever modular design, which means it adapts perfectly to individual requirements, and its extremely flexible installation variants. Because in many years working with architects and specialist planners, individual proposals for every type of installation have arisen – from concealed integration in the facade, to inclusion in the contemporary interior design, for which the new front profile also offers clear visual benefits. The AEROMAT VT is impressive as an active or passive ventilator with high sound absorption and low energy consumption.
AEROMAT VT DS: Passive pressure differential ventilator
AEROMAT VT RS: Motor-operated ventilator
Modular, individually customisable ventilator design
High sound absorption and high air throughput with low inherent noise and individual air throughput control
Special color inside and outside available
Suitable for renovations and new builds
Accessories:
Weather grille for installation in the head or sill
Parapet, reveal or lintel duct
Electric lock
Insect screen
Filter classes ISO Coarse 55% and ISO ePM10 50%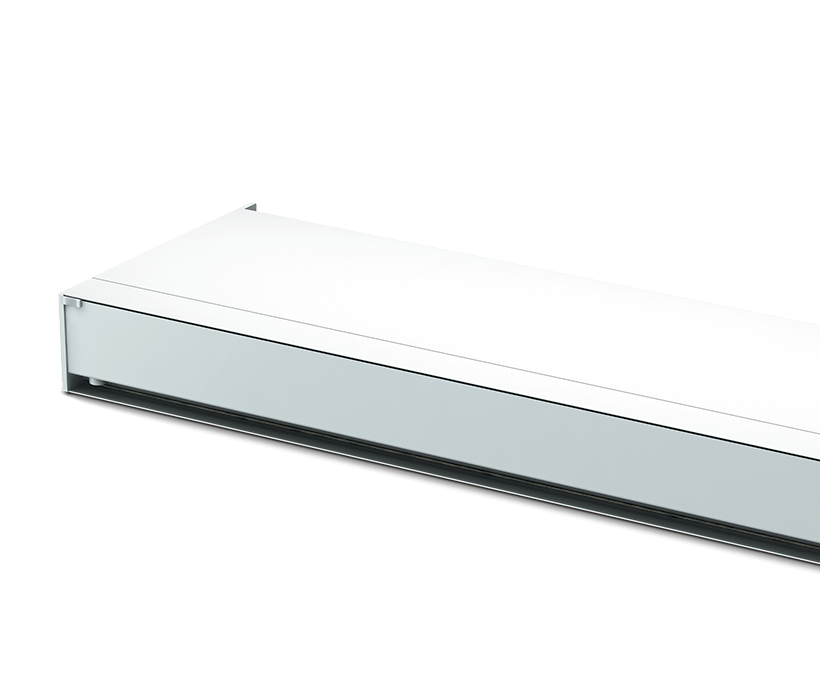 Optimal integration in façade thanks to small unit height
Very flexible installation possibilities: concealed in the wall, in the window lintel, vertically in the reveal or under the ceiling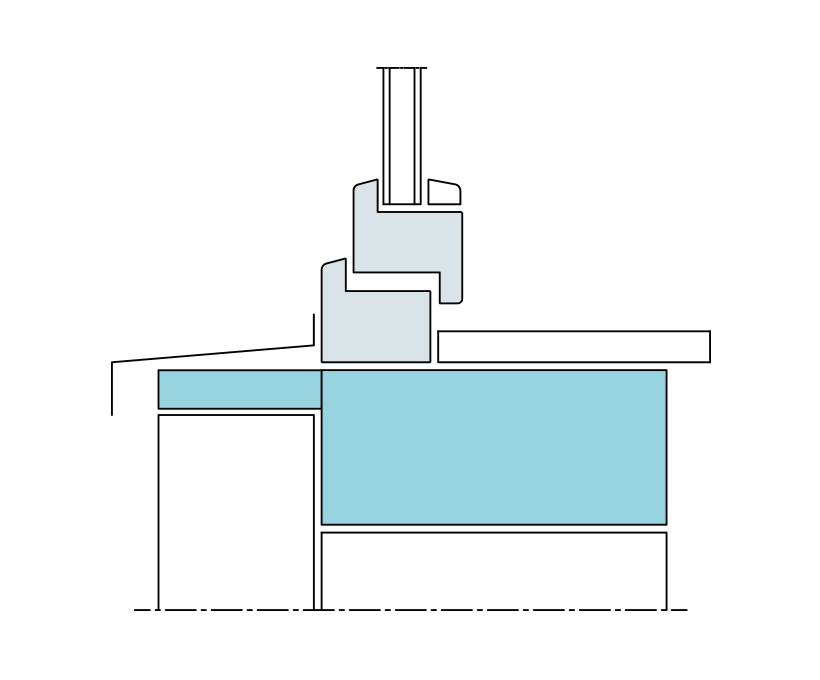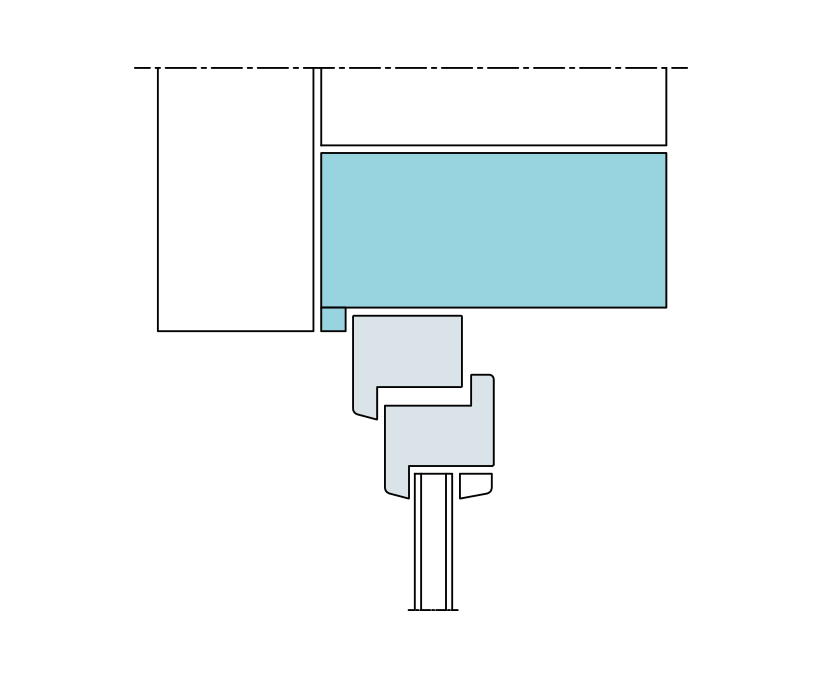 AEROMAT VT DS:
Dimensions, H x L x D: 100 mm x 518–3000 x 200–500 mm
Air throughput: 18 m3/h at 10 Pa
Sound absorption Dn,e,w: 56 dB
AEROMAT VT RS:
Dimensions, H x L x D: 100 mm x 792–3000 x 300–500 mm
Air throughput: up to 62 m3/h
Sound absorption Dn,e,w: 57 dB
Inherent noise: 28 dB(A) at 62 m3/h
Power consumption: 3–21 W
Passive pressure differential ventilator with individual regulation of the air throughput.
The individually controllable air throughput is controlled via the natural pressure differential between cool outside air and heated, stale indoor air. This provides a comfortable, healthy room atmosphere without noise pollution from outside and predestines the ventilator for use in bedrooms and living rooms.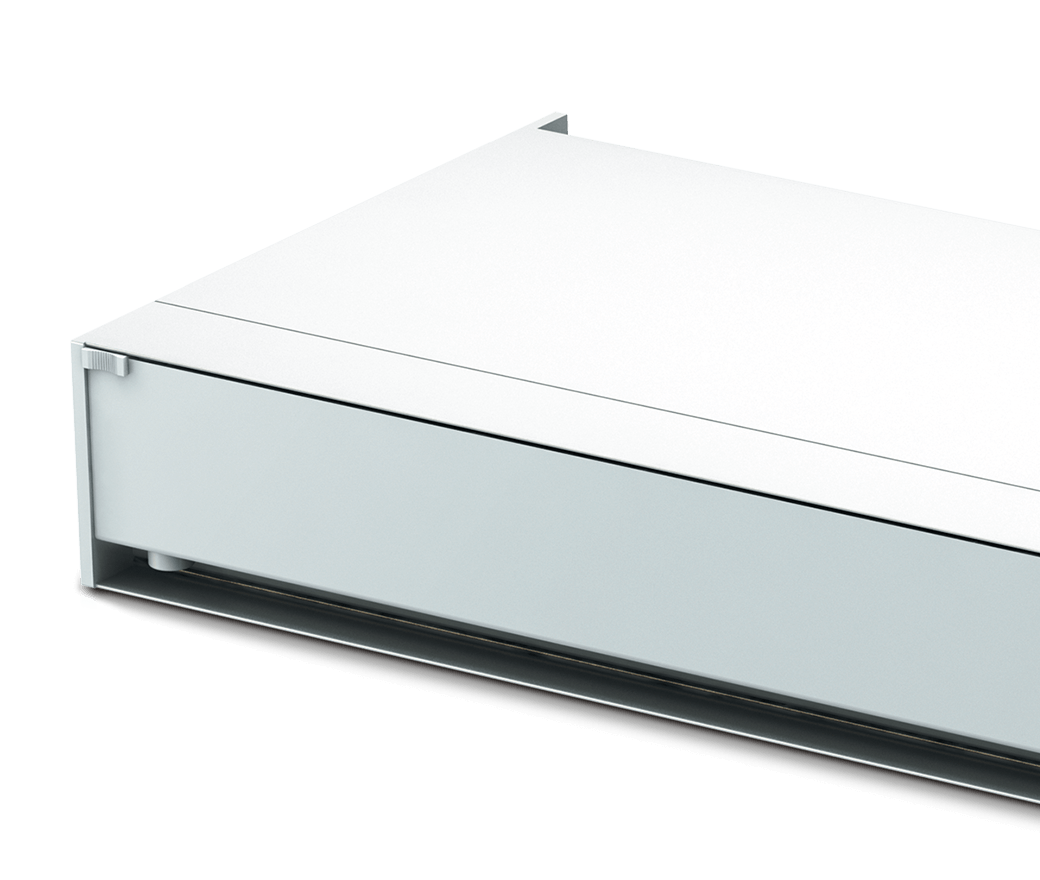 Motor-operated active ventilator with operator push button for 3 performance levels.
Equipped with an exceptionally quiet radial ventilator, the AEROMAT VT RS offers a high, three-stage air throughput and effective sound absorption. In this way, in combination with sound absorbent windows, quietness returns even in times of high noise pollution, with healthy fresh air guaranteed.
The versatile AEROMAT VT series of course also has a solution with high heat recovery and additi onal comfort functions in the programme: the AEROMAT VT with heat recovery.