PORTAL FSPLUS
For timber, PVC and aluminium elements up to 80 kg.

For large opening widths and full flexibility.
With the PORTAL FS PLUS, fold and slide elements with up to seven elements and a sash weight of up to 80 kg can be effortlessly folded up. This results in opening widths of up to 6.3 m and no less freedom of design: The hardware covers can be painted in different colours and are also suitable for outside use thanks to the high-quality surface technology. Even during fabrication, the system proves its worth with its efficient installation technology, great flexibility, and high cost-effectiveness.
So easy to fold and barrier-free if desired.
Smooth sash motion and minimum need for adjustment thanks to large, ball-bearing bogie wheels made of special PVC
Brush elements keep the running rail free of dust and dirt and improve the quality of movement
The thermally separated threshold: enables a barrier-free version and prevents the formation of condensation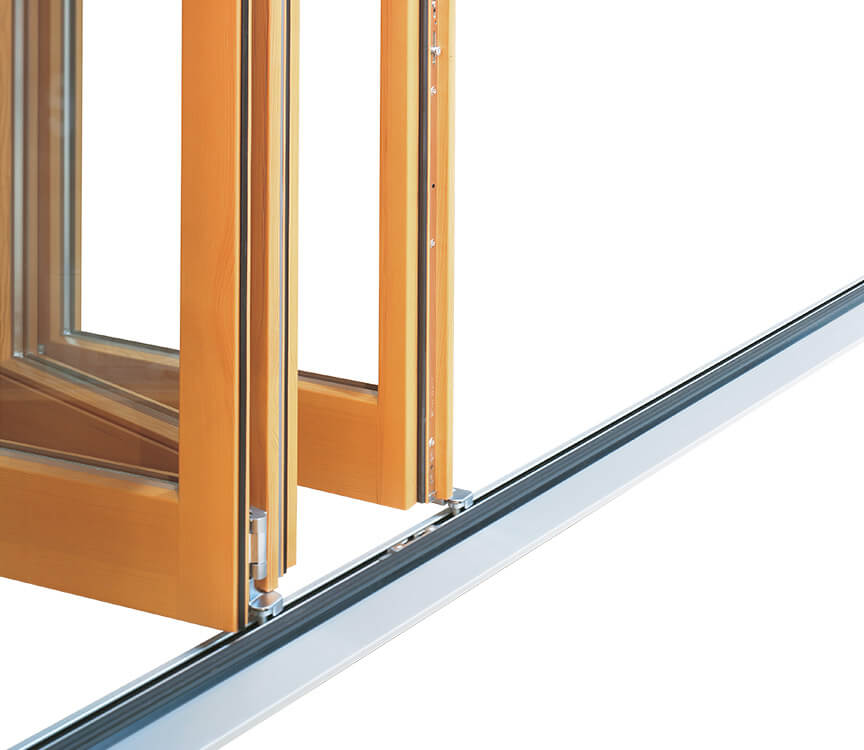 Maintenance-free, weather-resistant and can also be outward opening.
Large passage is possible with practically unrestricted opening widths
Rebate hinges with special friction bearings guarantee easy, noiseless and long-lasting ease of use
Maintenance-free due to PVC bearing
Weather-resistant due to high-quality surface technology of the hardware components
Also suitable for outward opening elements
Also available in a highly corrosion-resistant stainless-steel finish
Effective burglar resistance through the use of bolt security and special screws
Turn-and-tilt sash can be integrated
Outward opening elements: The hinges can only be removed when the sash is open; with the FS-RS sash hinge, the outside hinges can easily be cleaned from the inside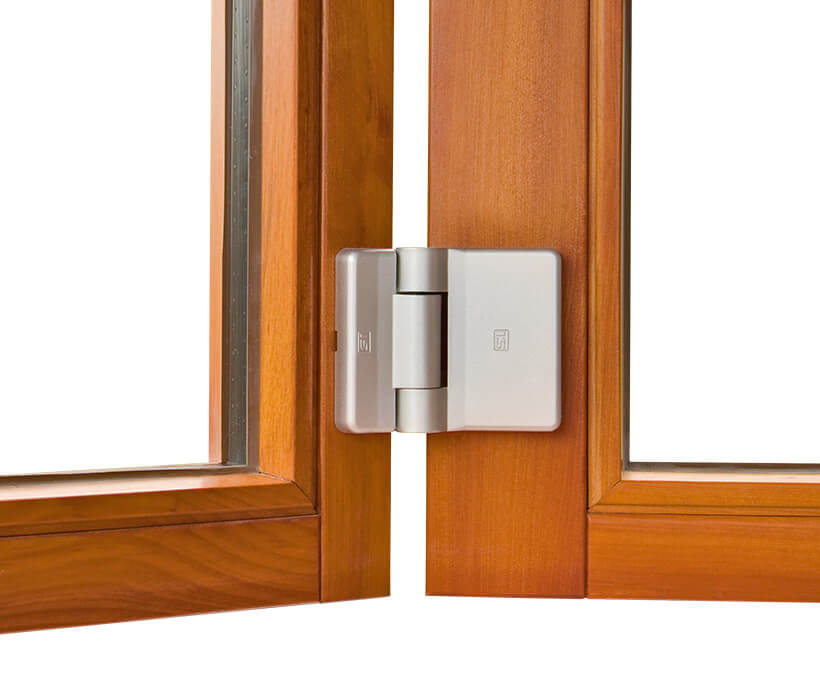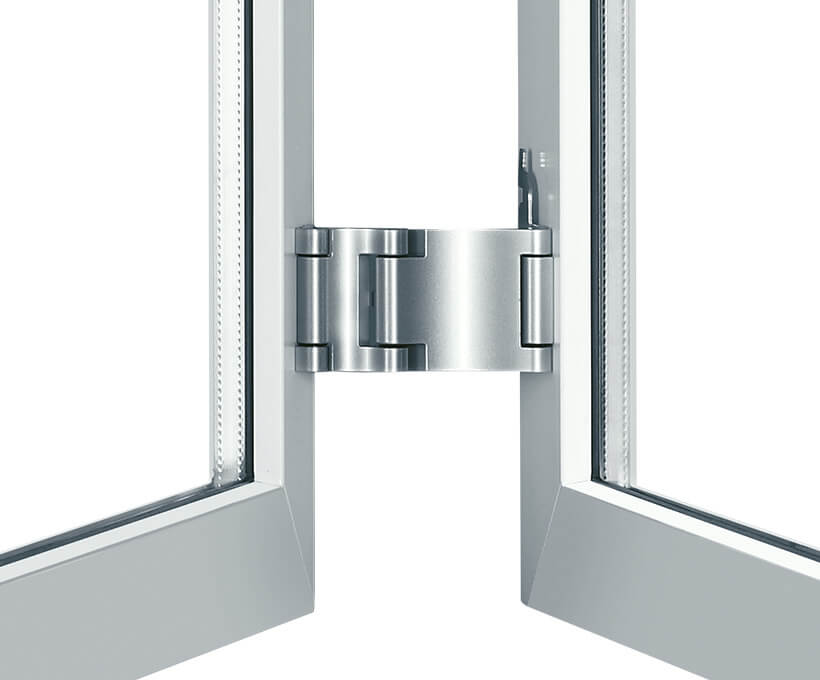 This way sashes fit into your hand perfectly.
Gentle, noiseless locking and unlocking free of play with lasting high functional security
Ergonomic, modern design with extensive colour range and coordinated hardware covers
Large choice of versions from standard handle ranging to design with cylinder
Matching the handles from the turn and tilt range in terms of colour and design