Handles for aluminium windows

ALU GLOBE and ALU Si-line: Hands-on design and quality.
The quality of our ALU GLOBE and TITAN Si-line handle series results from the ideal combination of aesthetics, ergonomics, maximum functionality and security. Not only are they available in a large range of versions for all conceivable opening variants – including the outward opening window variant; but they are also available in any RAL colour as well as the standard colours ranging from classic silver right up to Design-INOX. The design possibilities are practically limitless. A tilt-before-turn function is integrated in the lockable version as standard.

Ergonomic and modern design
Convenient and simple handling for noiseless locking and unlocking free of play
Available in various colours for all the demands of modern architecture
Lasting high level of functional safety with optimum lock-in position
Suitable for aluminium windows
TBT handle prevents unauthorised turn opening: No turning position without key
ALU GLOBE RR with ring rosette: Minimalistic, modern and simply efficient.
The ALU GLOBE RR design handle, which can be clamped into the routed-in drive gear, is convincing with its healthy portion of minimalism thanks to a discreet ring rosette that simultaneously creates a flowing transition to the window profile. At the same time it really fits well into your hand and combines classical, elegant design with long-term functional reliability in its curved, droplet shape. The ALU GLOBE RR handle is available in many RAL colours and also in an exclusive stainless steel design.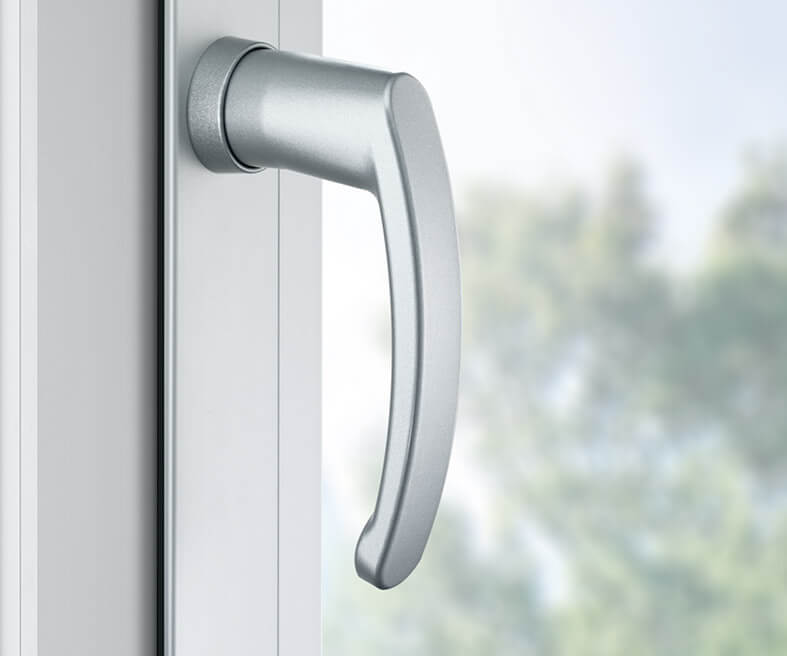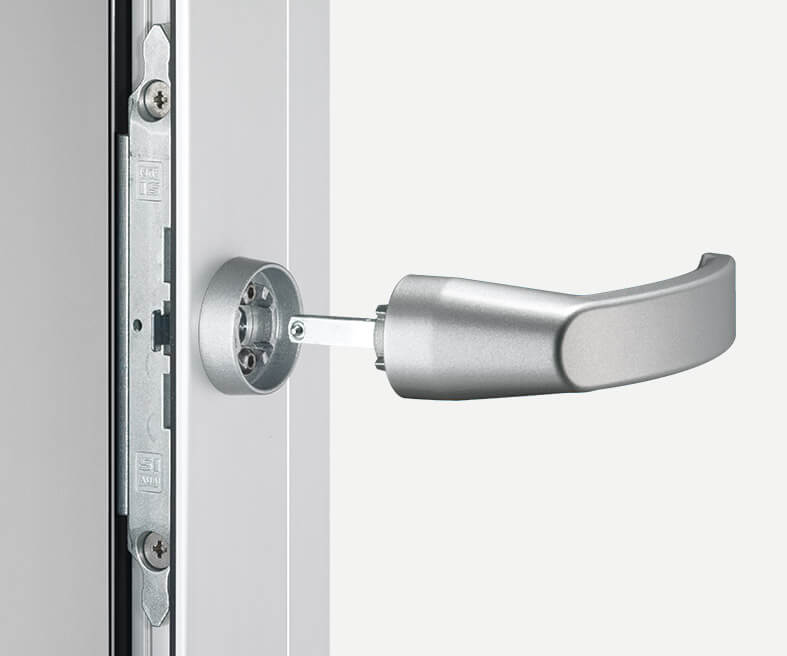 It also ensures perfect handling in terms of logistics and assembly. The fact that the handles can be installed without the need for tools and in a time-saving manner ensures that the commissioning process for the windows runs smoothly.
The use of the routed-in drive gear means that TITAN handles and all conventional handles with 7-mm square can be used as an alternative to the ALU GLOBE RR