DRIVE axxent
Concealed motion chain drive for modern skylights.

Opening and closing tilt windows that are not easily accessible is child's play.
With its wide opening width of up to 350 mm and flexible control possibilities, the DRIVE axxent is the ideal solution for effective and convenient tilt ventilation through hard-to-reach skylights. Operation is possible both by means of a push button or wirelessly and also through the SIEGENIA Comfort app. Even integration in the building automation technology or in SIEGENIA Connect is no problem. The powerful drive, except for a discreet cover panel, is fully concealed and thus even visually it offers an all round successful solution, tailored to different window systems and profiles. In this way DRIVE axxent expands the freedom of design and ensures optimum handling during the assembly.
For a clear window design and maximum ease of use: fully concealed technology, except for the discreet cover panel
Universally suitable for skylights made from timber, PVC or aluminium
Motorised tilting and closing via push button or wireless
In combination with optional WLAN module - DRIVE axxent smart version: operation is possible via the SIEGENIA Comfort app
Optimally suitable for integration in the building control technology
Large opening width: 350 mm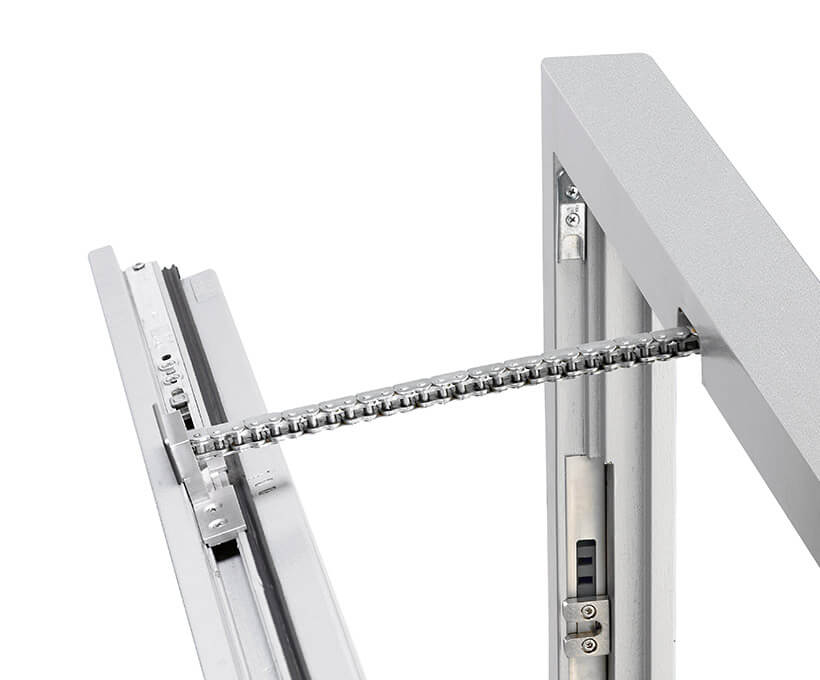 Easy and flexible assembly with system-specific fixing brackets
Universally suitable for skylights made from timber, PVC or aluminium
Casing depth of just 34 mm permits integration in standard profiles
Up to eight drives can be connected to each other simultaneously
Can be combined with locking drives
Tandem function for up to 2 drives on one window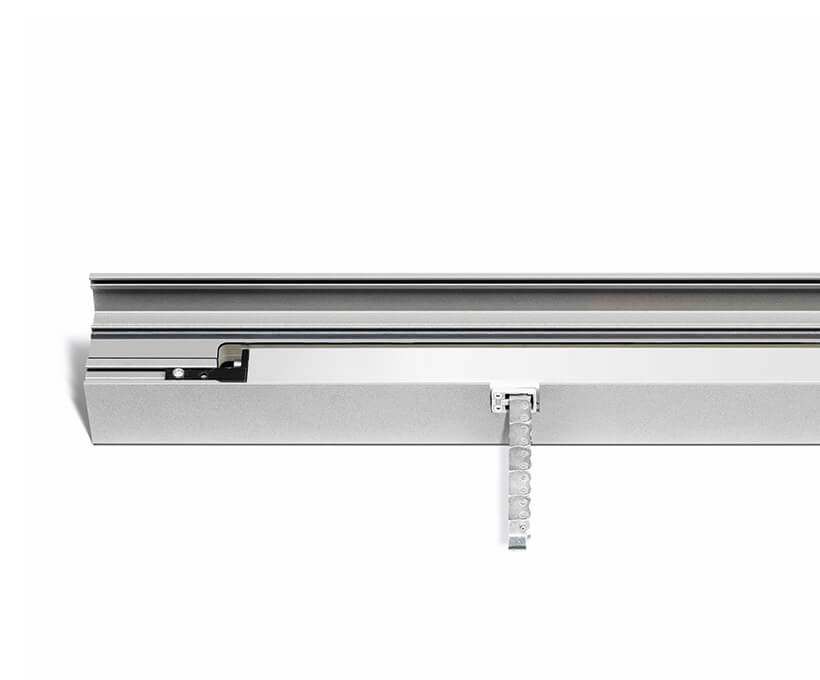 Window material: timber, PVC or aluminium
Installation location: in window, on top, horizontal
Supply voltage: 24VDC, ±15%, 0.6A
Chain type: Standard chain
Nominal compression force: 200N +20% switch off reserve (temporary)
Nominal tensile force: 150N safety switch off force
Nominal locking force: approx. 1500N
Run time OPEN: approx. 6.7 mm/s
Run time CLOSE: approx. 5 mm/s
Service life: >10,000 double strokes
Casing: die-cast aluminium, ~RAL9006 (white aluminium)
Protection class: IP 50
Connecting cable: 2.5 m silicone cable
Even greater ease of use via app: DRIVE axxent smart.
In combination with optional WLAN module, the window drive can easily be operated with a smartphone or tablet via the SIEGENIA Comfort app.
Convenient control via smartphone or tablet with the SIEGENIA Comfort app
Compatible with iOS 8.0, iPhone, iPad and iPod touch as well as Android 5.0
Direct operation via the WLAN module (stand-alone mode) or integration in the home network
No need for additional remote control
Intuitive component start-up thanks to an installation wizard integrated in the app
Secure SSL encryption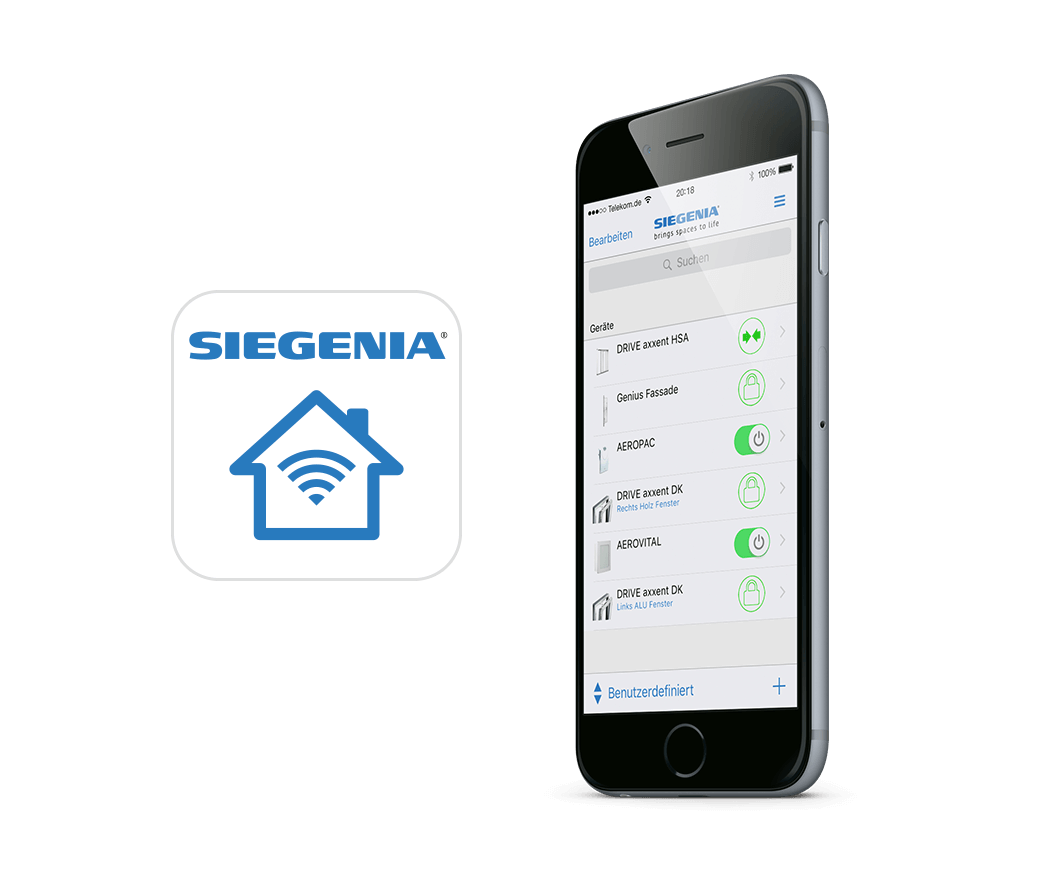 DRIVE axxent motor function for tilt windows
Workbench film