This makes your living space even bigger.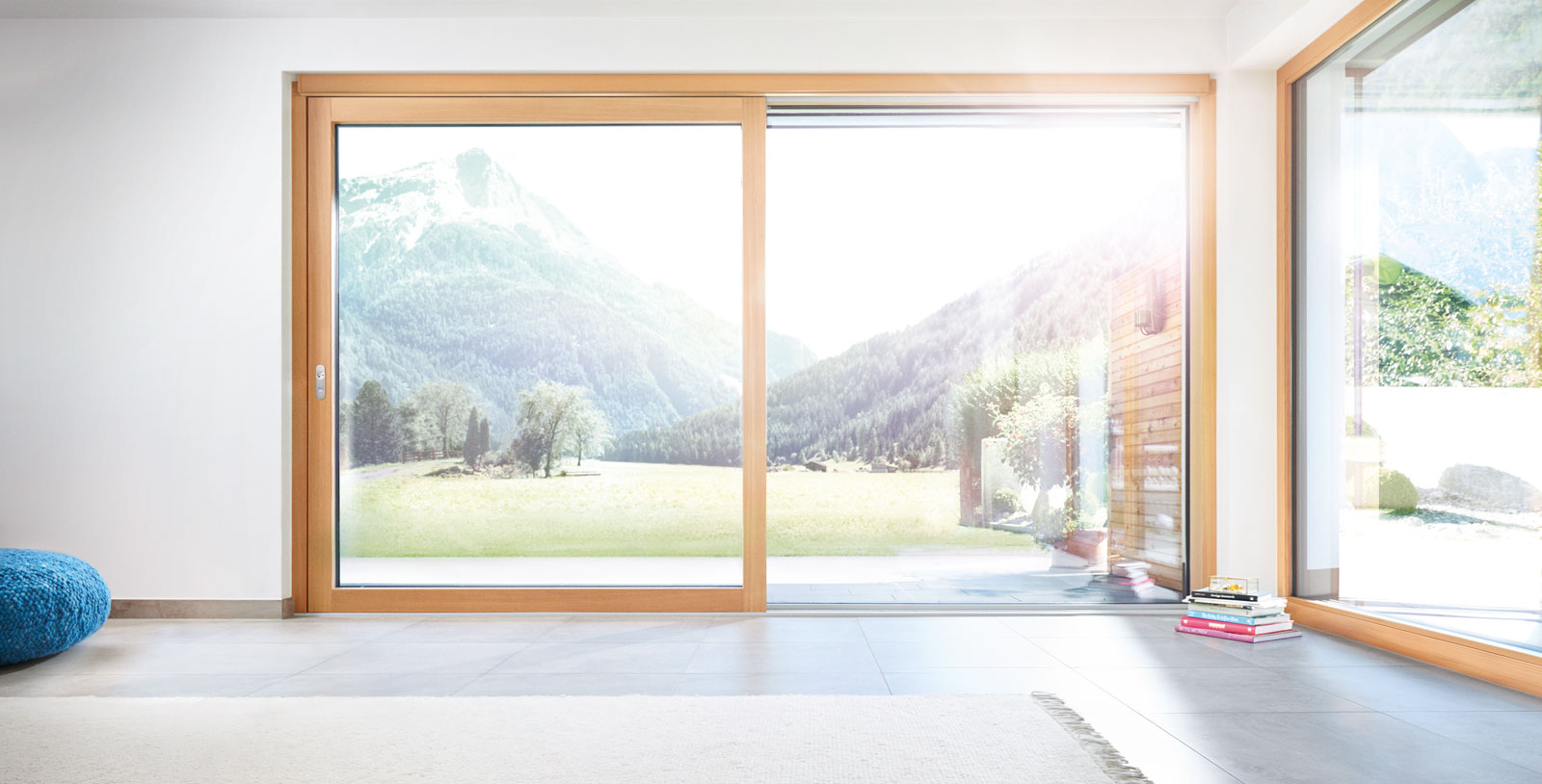 The true size of a room is measured not in square meters.
It is measured in apparent spaciousness and natural daylight. Large sliding elements demonstrate their strength here. Less is often more. With slender sash profiles and glazing that merges seamlessly into the floor, you increase the glass content and, with the increased natural light, bring more room comfort into your home. Take advantage of the creative freedom to achieve nicer and brighter living.
When moving large objects is child's play
Room comfort film
More freedom of design and movement
Would you like to bring your garden indoors on warm days? Or connect your patio to your living room during an extended Sunday brunch? Then why not give your sliding doors the necessary opening width. With SIEGENIA this can be up to 12m - and the height of the threshold only 5mm. This creates generous and barrier-free access.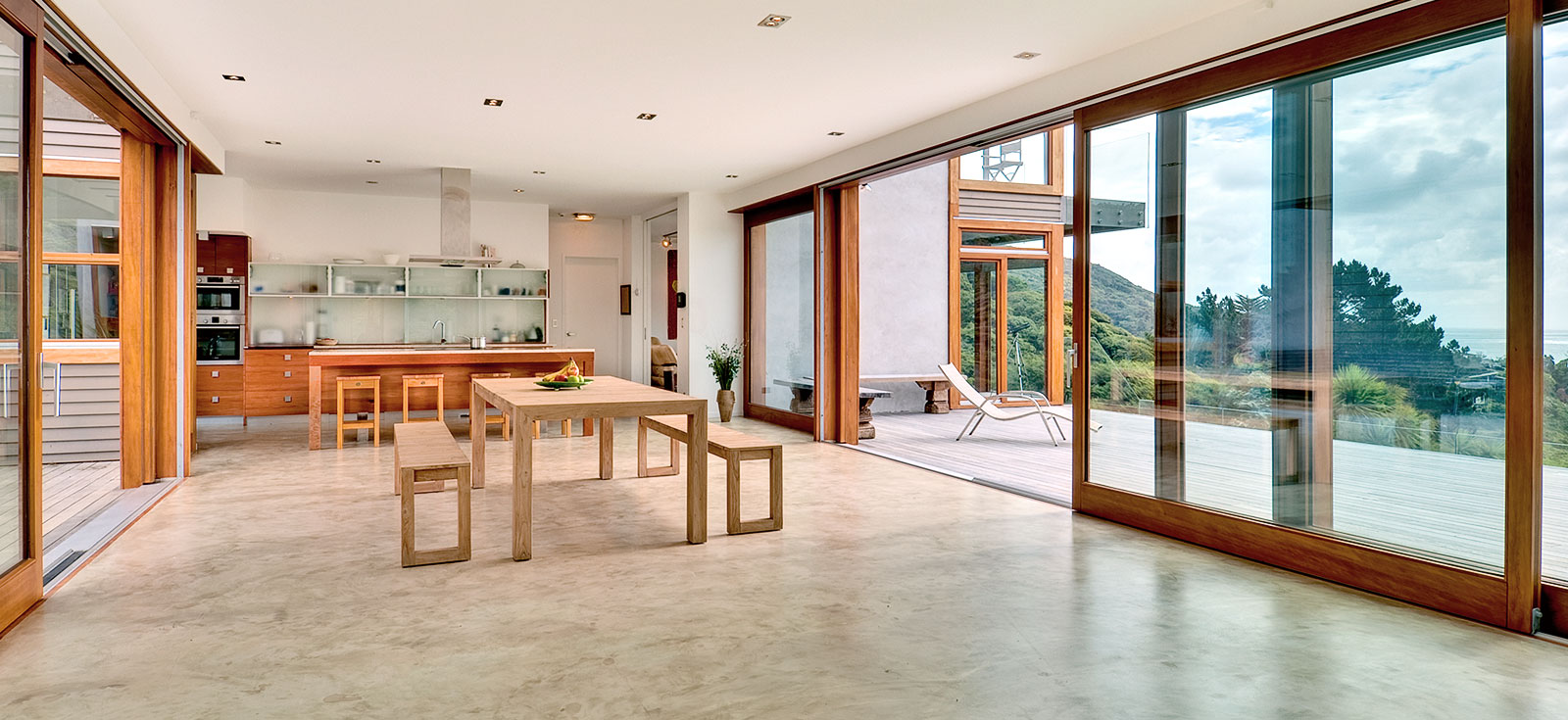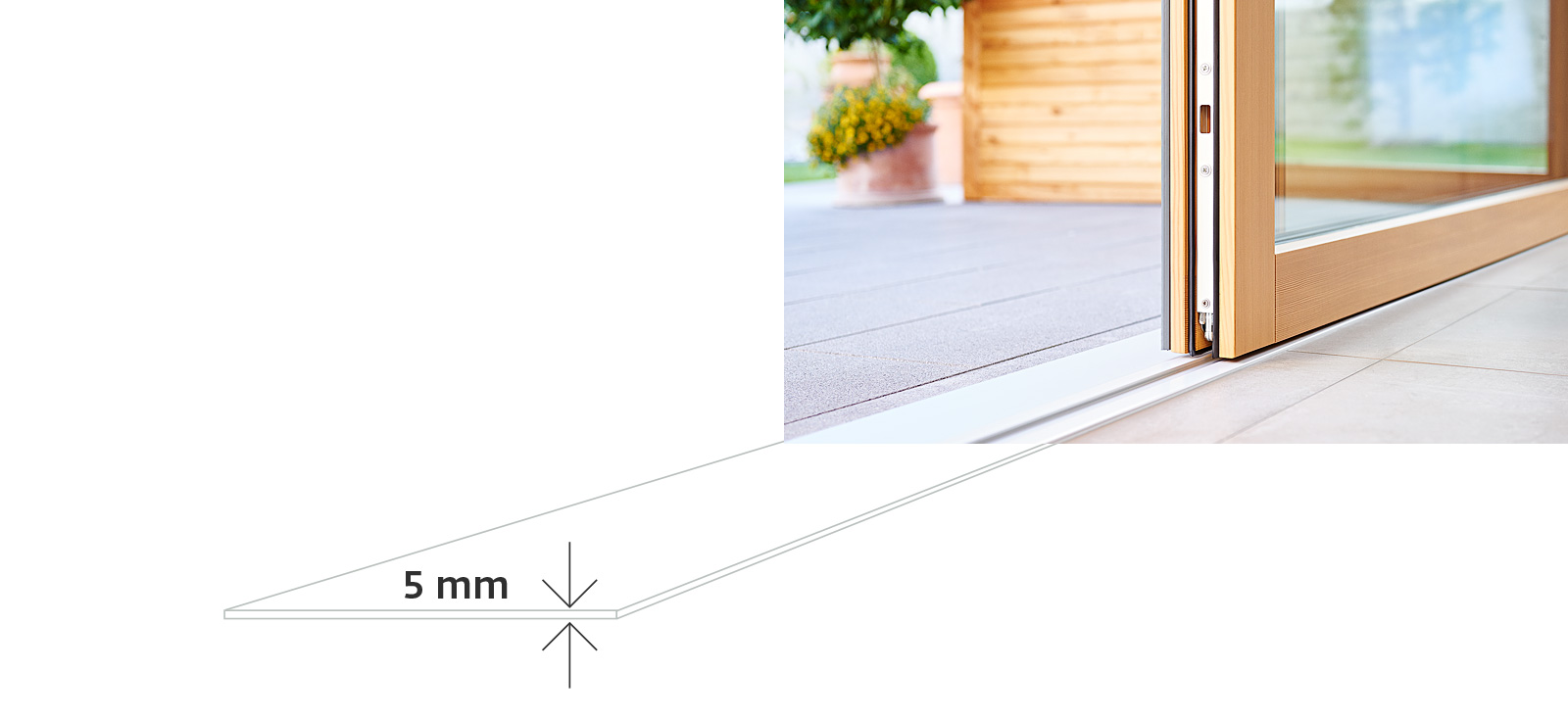 Great is: Quality down to the last detail
The appearance is clean and high-quality. The transition is absolutely seamless. The compression and thermal insulation are far and away above the standard. The especially flat ECO PASS threshold leaves nothing to be desired.
Glazing down to the floor
Flood the room with natural daylight: ECO PASS SKY for Lift & Slide systems
Enjoy the view of living in a light and limitless environment: The unique ECO PASS SKY threshold allows a seamless transition of the glass elements into the floor. In conjunction with lean sash profiles, you will achieve a sliding door design that eliminates the boundary between inside and outside and will visually enlarge your living space.
Good design for us is: Ease itself.
Large sliding elements enliven the room atmosphere. They bring motion into your design concepts with ease – but also with some weight. With SIEGENIA they can be safely operated with ease in every weight class. This is best with the SOFT CLOSE function which closes the sliding door as gently as a modern kitchen door.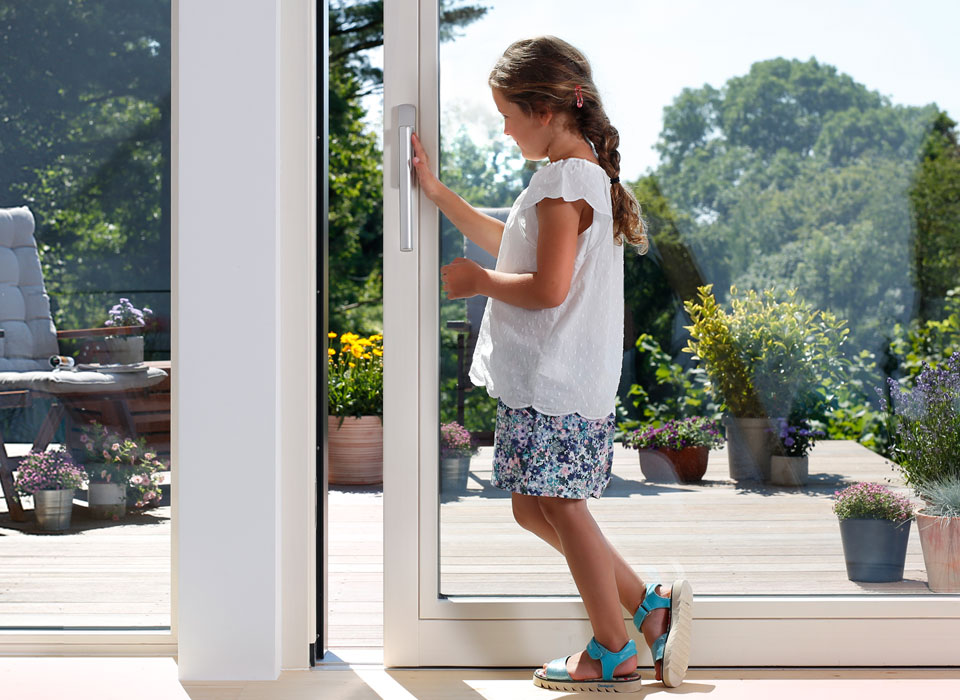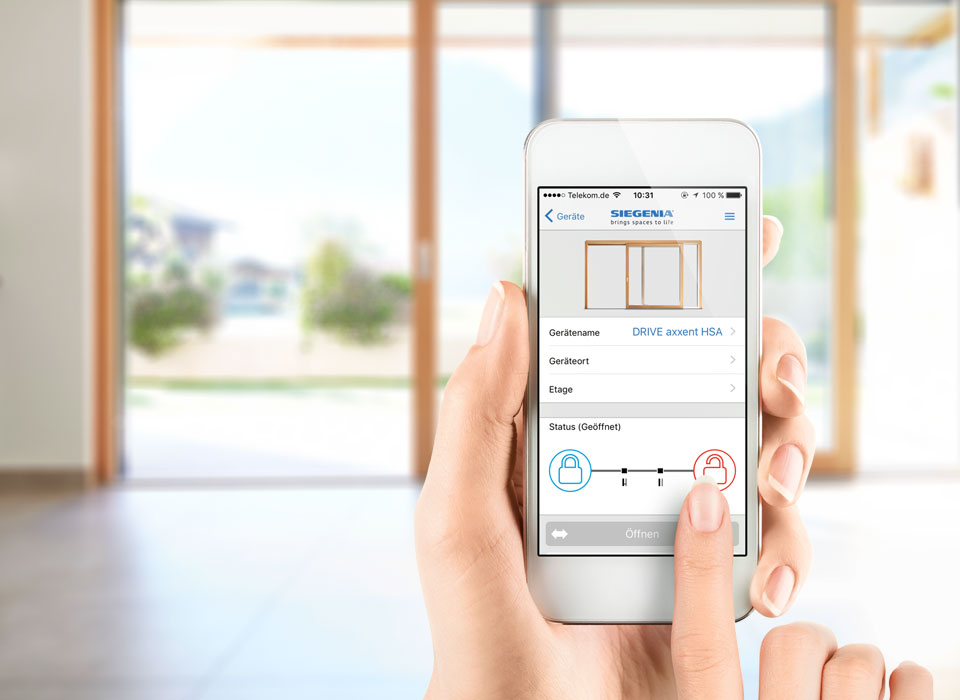 Elevate ease of use to the highest level with a motorised drive. Opening and closing also functions from your sofa – it's so convenient via an app.