Frame parts
TITAN iP timber
Here is the evidence that consistent burglar resistance is no longer only a question of ease of movement, durability or appearance: The TITAN family sets new trends in terms of safety and low wear and tear with its new generation of frame parts that are optimally tailored to suit our comfort mushroom cam and are impressive thanks to the contemporary design.
So convincing you will put your name to it.
Customised logoclip for your brand identity
Can be used for TITAN security striker plates and tilt lock bearings
Can be ordered separately and in small quantities and is easy to retrofit
Logoclip premounted on request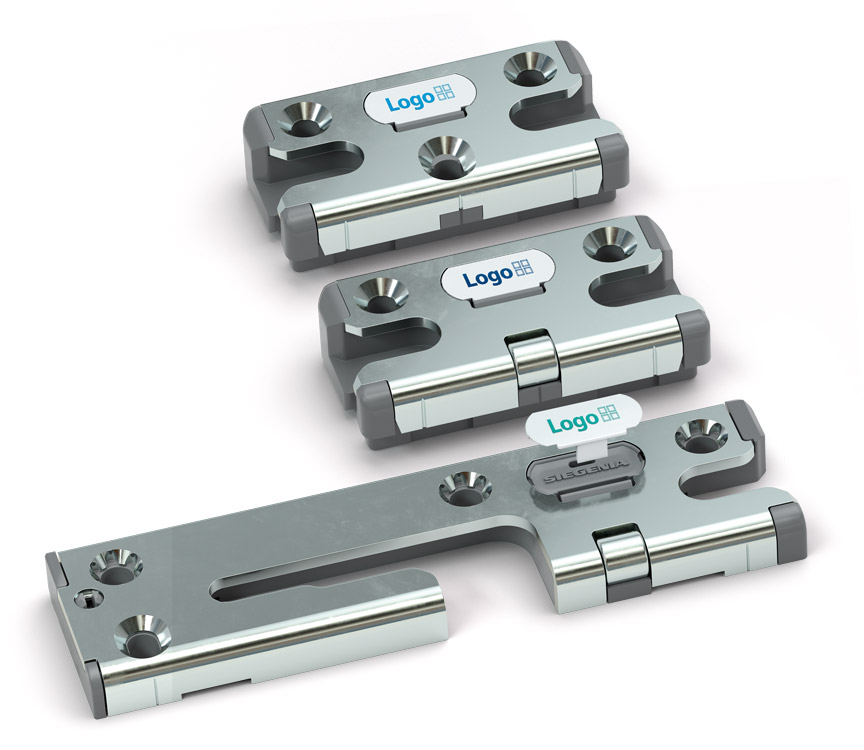 Even the standard version sets completely new standards.
High-strength material combination of PVC and steel that guarantees unrivalled low wear and tear, high ease of use and light torque
Improved run-in shape for the snapper
Optimum compression and exceptionally easy switching comfort due to special undercut geometry
Run-in on PVC is especially smooth and without abrasion
Low maintenance and long service life when combined with TITAN comfort mushroom cam, including height adjustment and roller function
High-quality, modern design
With a height of only 8 mm, it is also ideal for screwing in low or narrow windows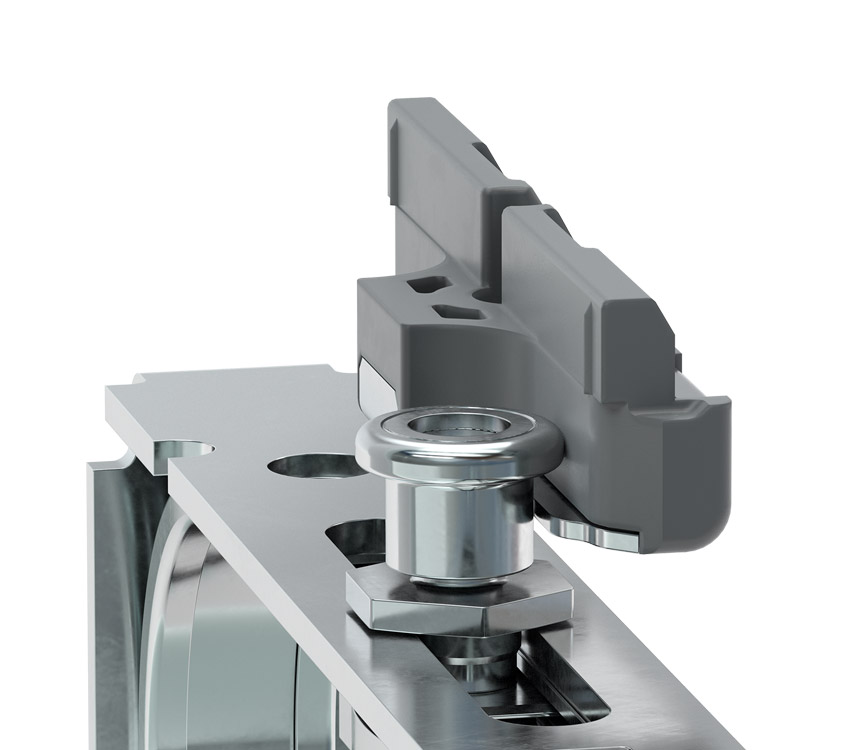 So secure, light and durable:
TITAN sets the standard.
With a high-strength steel-PVC combination, only 8 mm height and the simplest jig technique, TITAN security striker plates easily ensure RC2 burglar resistance for your windows – or you can upgrade them efficiently due to the TITAN system concept. Naturally with the lowest wear and tear, without any curtailment of ease of use and in a perfect design, which can also be highlighted with your individual logoclip thus intensifying your customer loyalty.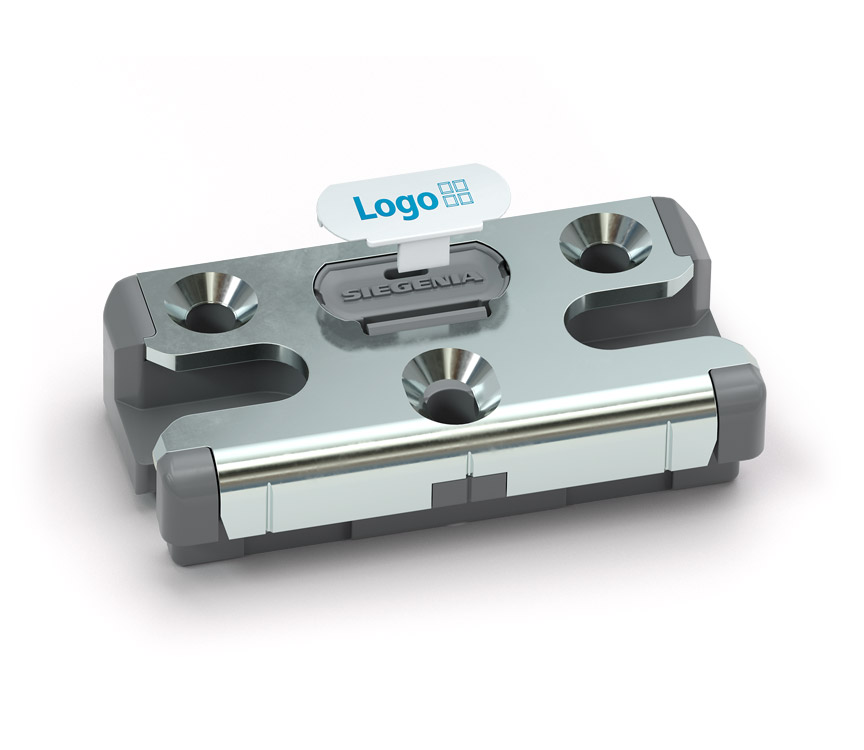 The perfect option for
VSU/K 56+ corner drives
High burglar resistance and permanently smooth-running ease of use thanks to the sash lifter roller and the combination with TITAN comfort mushroom cam
More efficiency in production: Can be used on the left or right
Effective production processes and uniform appearance due to equal component length (56 mm) and screw positions as with the standard and security striker plates
Can also be used with pole connectors without any problems
Can be used in conjunction with the multi-functional corner
 Logoclip with customized customer logo possible