senso secure

wireless window sensor
Intelligent wireless window sensor for open and locking monitoring via an app.

The invisible security solution that cannot be fooled.
The concealed wireless window sensor senso secure, which can be integrated in the profile, is a highlight of the smart SIEGENIA world. Because this modern radio window sensor takes security very seriously: in contrast to conventional systems, it can distinguish between all opening and locking statuses of a window without doubt and make this visible at a glance via the app. Because what is the point of reporting that a window is locked when it has only been left ajar?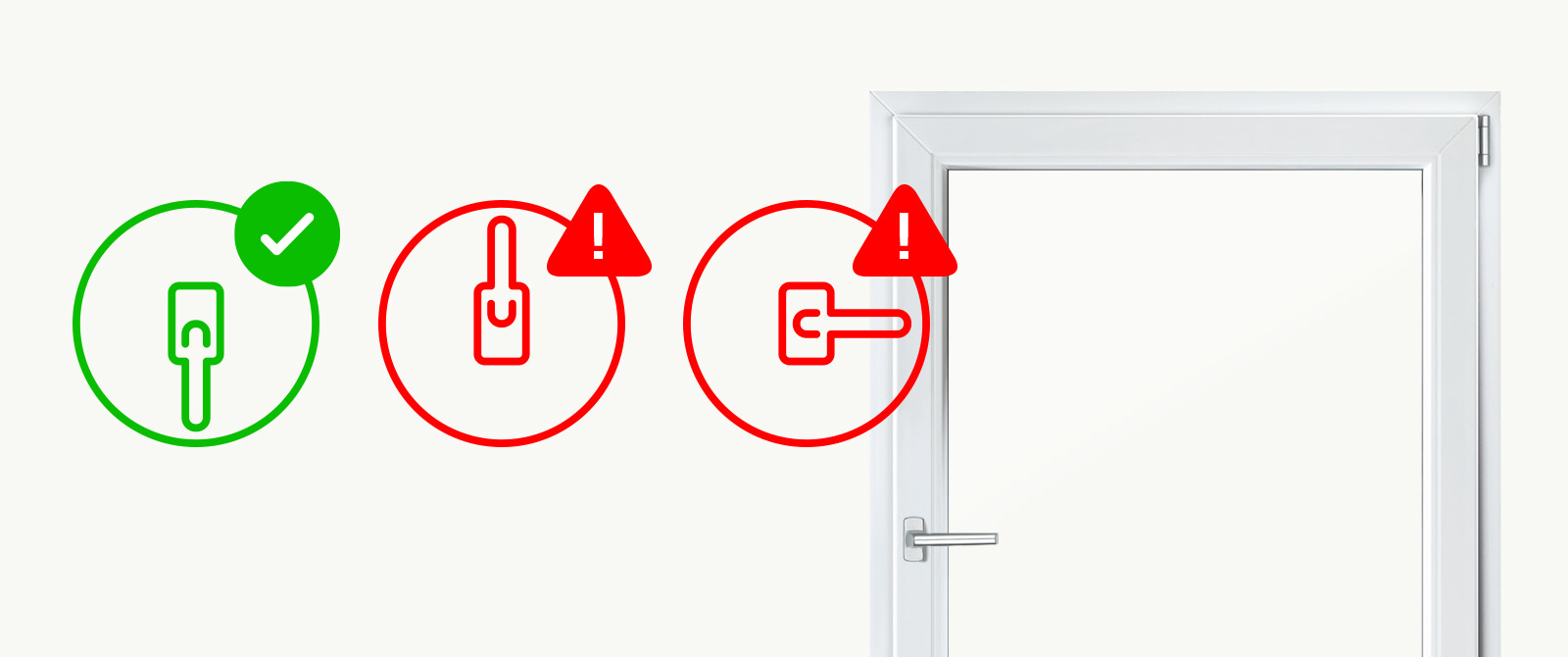 Even reacts to vibrations.
The vibration sensor even picks up vibration on the window element of thsenso secure wireless window sensor as a burglary attempt. The window sensor reacts immediately. If it detects a manipulation attempt, it reacts with an alarm tone directly on the window, which is audible for the burglar and additionally triggers a loud and intimidating alarm signal on the SIEGENIA Connect Box. Moreover, there is an option to have an alarm signal sent to a smartphone via a push notification. Due to its easy and wireless installation, the senso secure wireless window sensor is suitable as both an original fitting on newly acquired windows or for retrofit on existing timber and PVC windows.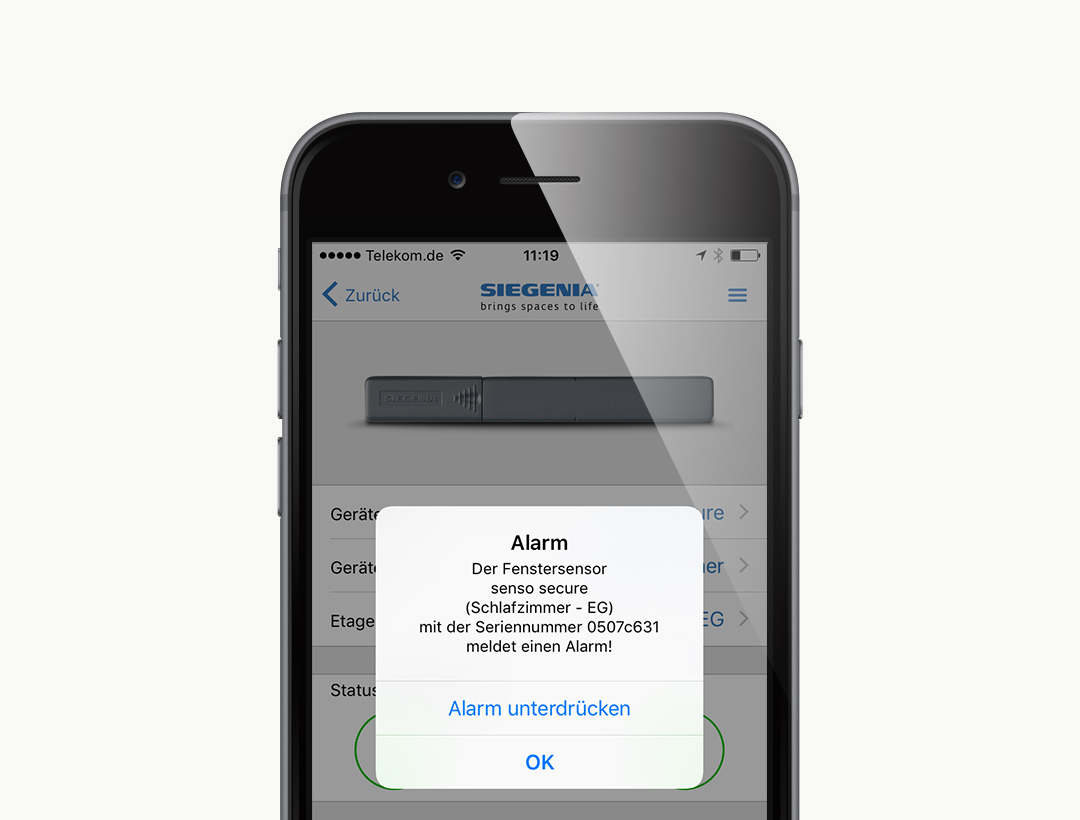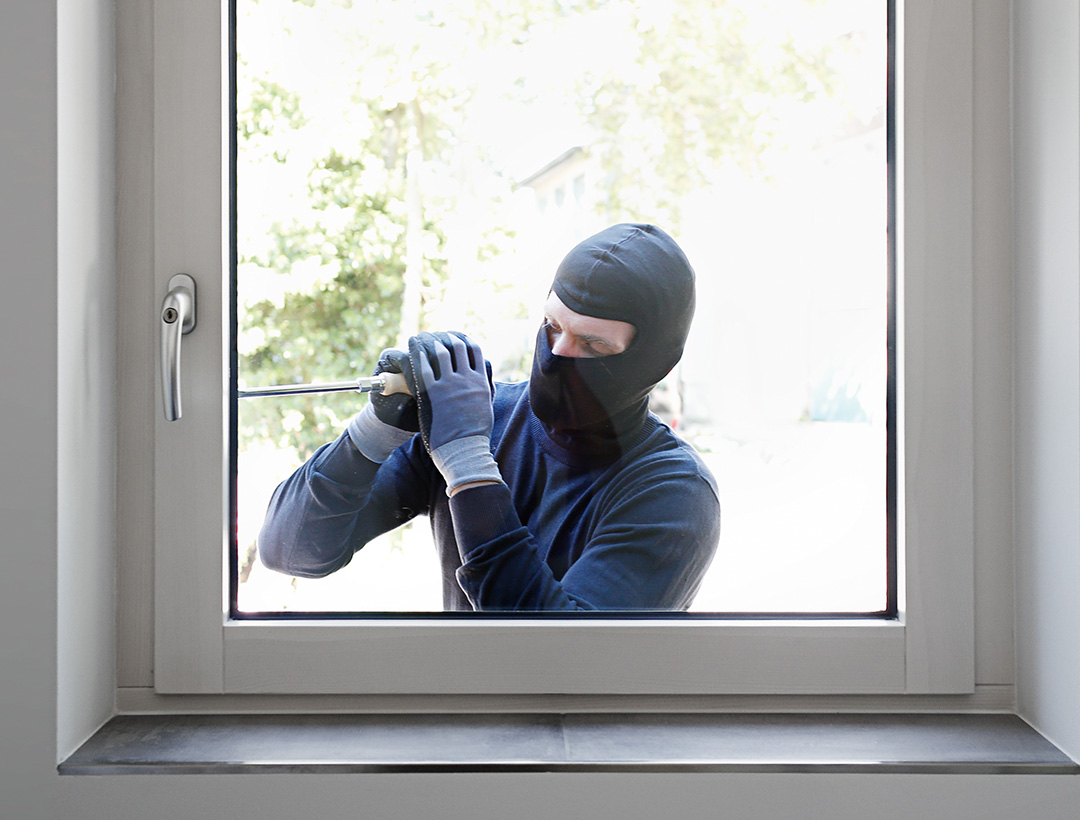 Concealed and integrated in the window profile
Precise and reliable distinction of all possible opening and locking statuses: safely locked, left ajar, open or tilted
Integrated vibration sensor triggers in case of burglary attempts
Monitoring while you are out and about in combination with the SIEGENIA Connect Box
Battery replacement indication via the app
Status change counter enables improved services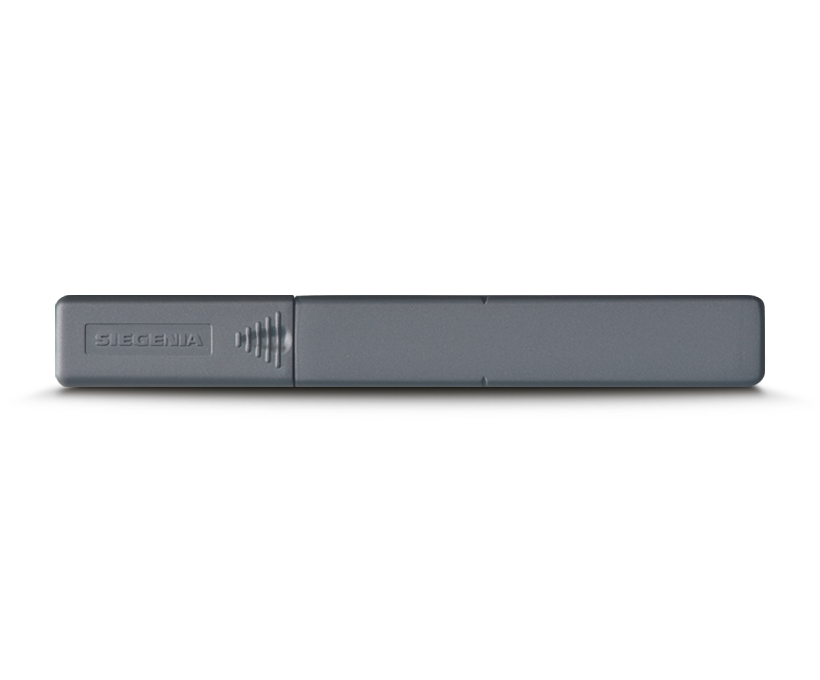 for the equipping of and for retrofit on timber and PVC windows
Installation completely without tools
Can be combined with standard fittings regardless of the manufacturer
Easy commissioning via the SIEGENIA Comfort app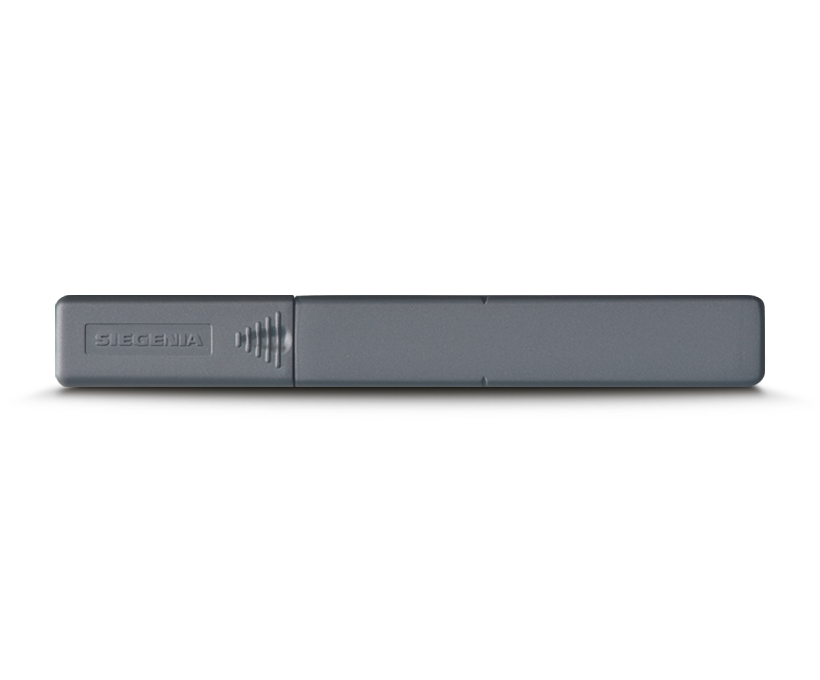 Radio standard: enOcean (868.3MHz)
enOcean equipment profile (eep): D2-06-50
Protection class: electronics: IP64, battery compartment IP 40
Batteries: 2 x AAAA
Service life of batteries: approx. 3 years
Compatibility: the window sensor can either be operated with the SIEGENIA Connect Box (max. 20 window sensors / box) or it can be used with the enOcean-based systems that process the eep-log of the transmitter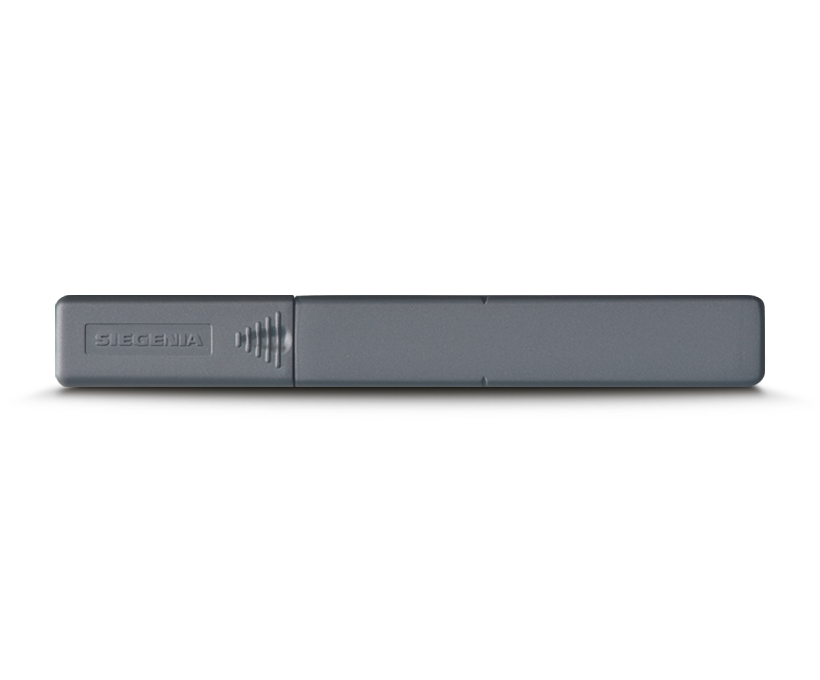 Simply connects the wireless window sensor to the WIFI router.
The SIEGENIA Connect Box serves as an interface between the senso secure wireless window sensor and the WIFI router. In this way, up to 20 radio window sensors can be conveniently integrated and retrieved in the SIEGENIA Comfort app. In case of alarm, the SIEGENIA Connect Box also triggers a shrill, intimidating alarm tone for 30 seconds.
Technical specifications:
Radio frequency: 868.3 MHz (enOcean) / 2.4 GHz (WLAN)
Supply voltage: 5 V DC / 2.1 A
Power consumption: 1.2 W
Protection class: III
Protection class: IP 20
Working temperature: 0 °C up to 45 °C
Signal tone (acoustic signal): 100 dB
Compatibility: the SIEGENIA Connect Box is designed for the operation of up to 20 senso secure radio window sensors.
Scope of delivery: SIEGENIA Connect Box, power supply, charging cable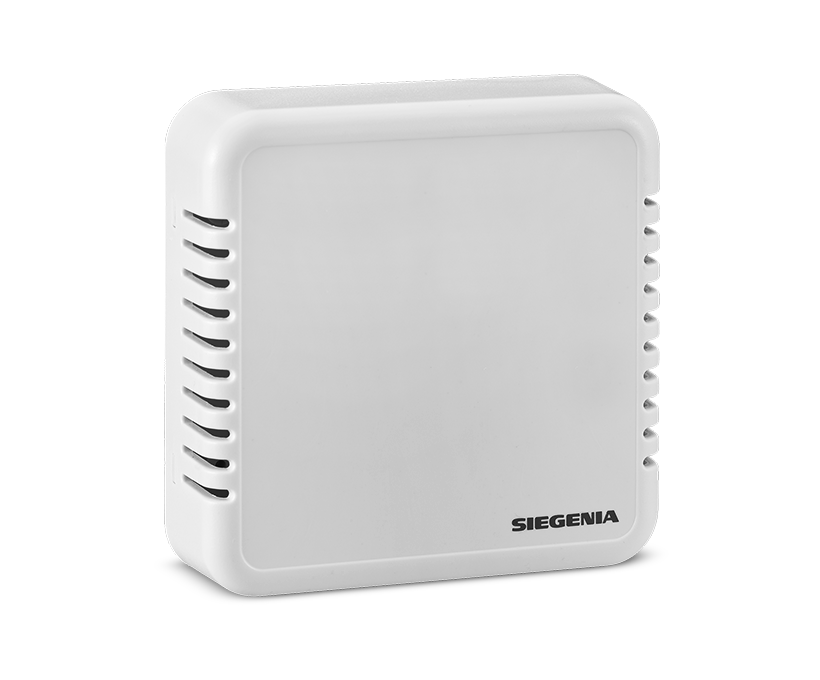 Smart monitoring with the SIEGENIA Comfort app.
The location-independent status monitoring with senso secure can be attained very conveniently and reliably through the SIEGENIA Connect Box via the SIEGENIA Comfort app. In this way, you can check the opening and locking status at a glance at any time and can calmly leave your home or maintain complete control when you are out and about. Besides window control, the SIEGENIA Comfort app also enables the convenient control of all smart SIEGENIA drive or ventilation systems while providing numerous additional functions.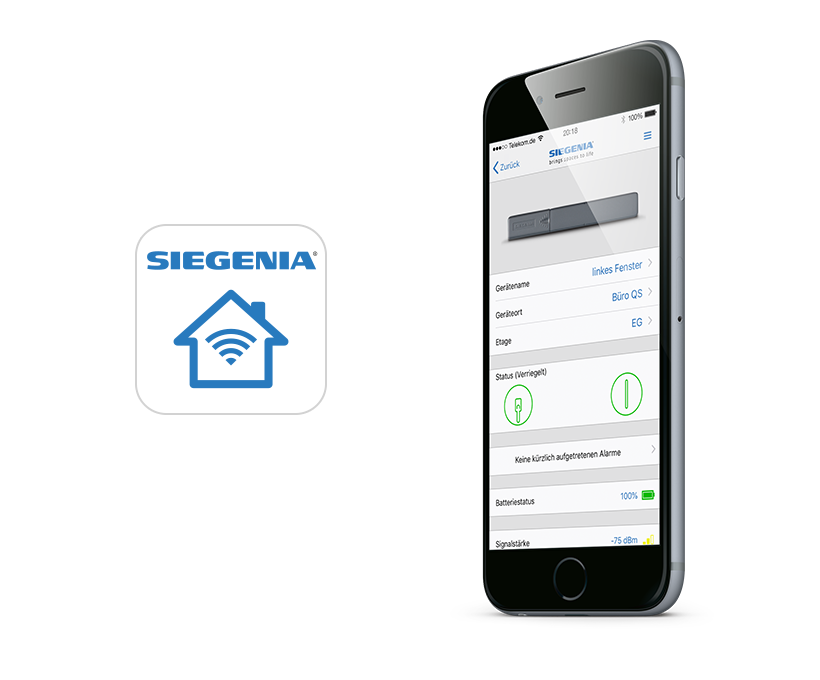 wireless window sensor senso secure
Installation
senso secure wireless window sensor
Productfilm
DRIVE senso secure window sensor
Advertising spot