Sash components
for FAVORIT timber
Our tried and tested hardware classic is the FAVORIT worldwide in terms of quality and its small choice of versions. Nevertheless its modular design results in a wide range of design opportunities for large and small buildings.
Tried and tested SIEGENIA quality.
The fact that FAVORIT stands for high ease of use, durability and functional reliability is demonstrated with the gear. This not only fulfills all requirements more than adequately, but, as the first gear with the TRIAL drill hole, it has always been ahead of its time. Perfected in the course of years, it offers you a really reliable solution with stringently tested SIEGENIA quality that can be fabricated easily and efficiently.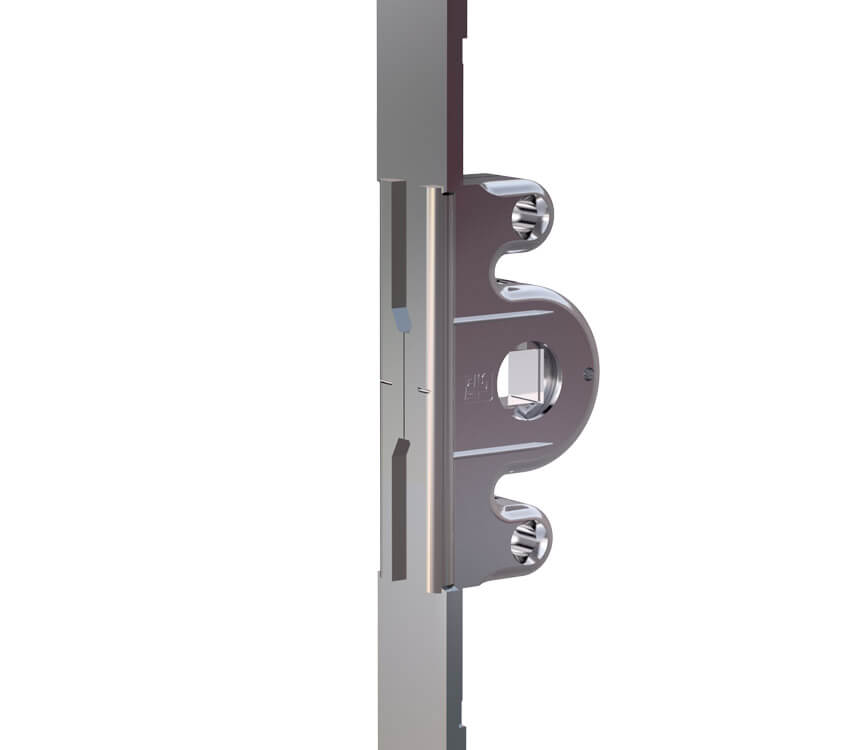 One component – a wide range of benefits.
The VS S-ES corner drive is equipped with equal-length legs and a mushroom cam. It can be used for all sash sizes and combines several functions in one single component. This ensures a high level of ease of use with minimum stockholding. Opening, tilting and closing is especially smooth-running because the sash, thanks to the retrofittable or preassembled sash lifter roller (inliner), is lifted early and cushioned to allow it to slide gently into the frame.
Tilt lock
Locking part
Sash lifter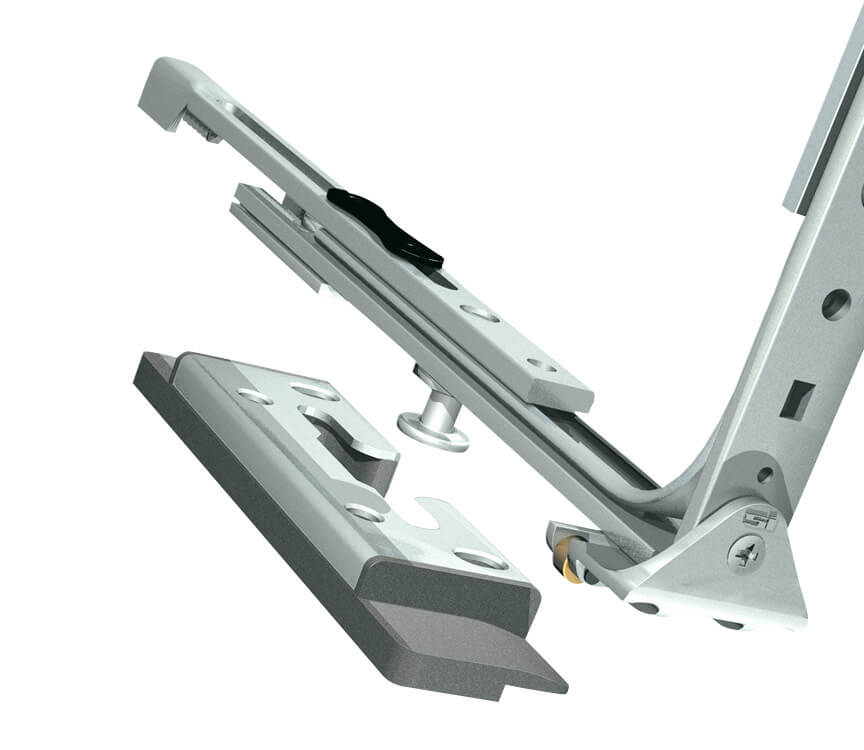 Sash play is impossible.
TITAN tilt-lock elements not only prevent a tensioning or "play" of the sash in all window sizes, they also offer the opportunity to retrofit a sash lifter.
No rattling in the tilt position with all window sizes
Sash lifter can be retrofitted to achieve especially long-lasting windows with durably high ease of use
Controllable pressure adjustment for more compression
With integrated run-up and burglar resistance in tilt position