TITAN handles AF for ALU16
TITAN GLOBE and TITAN Si-line:
Hands-on design and quality.
The quality of our TITAN GLOBE and TITAN Si-line handle series results from the ideal combination of aesthetics and ergonomics with maximum functionality and security. They are available in a wide range of versions and colours. With its curved droplet form, the innovative TITAN GLOBE rounds off the clear and contemporary window design elegantly and harmoniously. Because perfect design for handles means that they not only look very good, but they also fit into the hand perfectly.

Ergonomic and modern design
Convenient and simple handling for soundless locking and release free of play
Available in various colours for all the demands of modern architecture
Lasting high level of functional safety with optimum lock-in position
Suitable for timber and PVC windows
High degree of security against unwanted guests due to the Secustik and pressure key versions and the lockable handles
TBT handle prevents unauthorised rotary opening: No turning position without key
Night vent with additional 45 lock-in position possible
With optional SIEGENIA logo
The right solution for every need.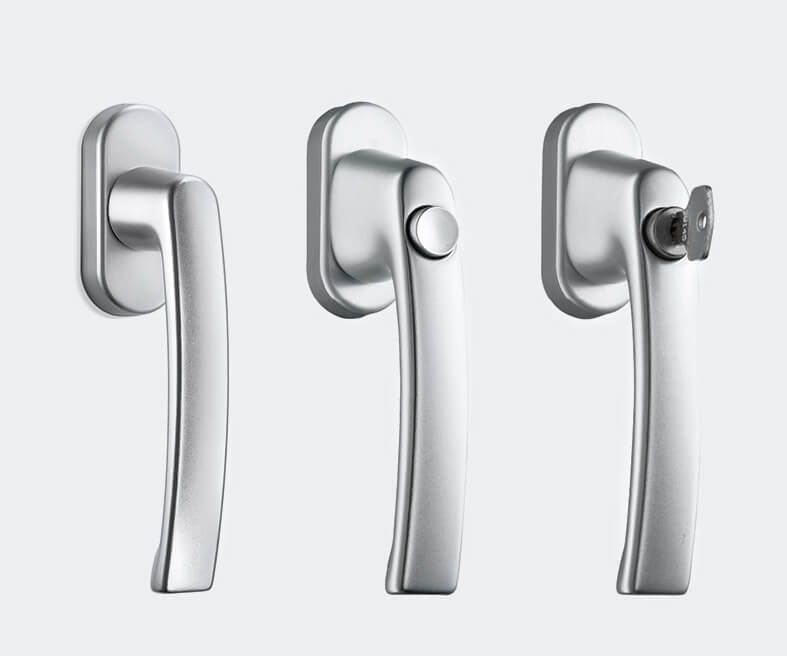 Standard: Available in all colours, with optional SIEGENIA logo
Secustik: Appearance same as with the standard, automatically prevents hardware manipulation from outside – prying open is no longer possible
Air gap handle: with 45° lock-in position, available as standard version (same appearance)
Push button handle: Automatically prevents hardware manipulation from outside, unlocking via push button, automatic handle blocking when locked
40 Nm, lockable: with pressure cylinder (push to lock, key unlocking)
100 Nm, lockable: optionally with secustik function, with pressure cylinder (push to lock, key unlocking), certified in accordance with DIN EN 1627–1630
Tilt-before-turn handle: Use with corresponding TBT hardware ("tilt-before-turn"), 40 Nm, lockable (same appearance), separate key activation for the turning position (increased protection against unauthorised rotary opening)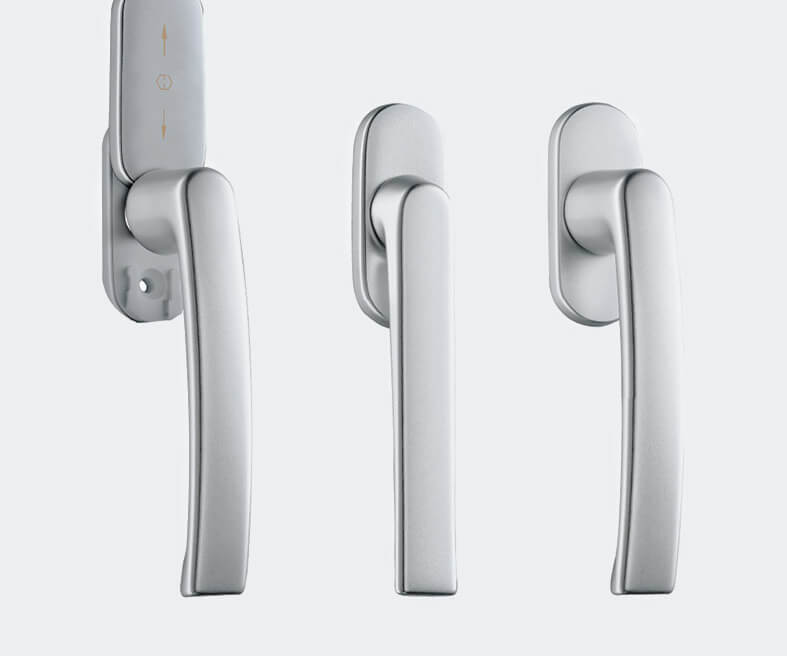 Removable handle with slide-on rose: firmly mounted, yet retractable rose, handle can be removed and re-attached at any time (for example, for cleaning)
Flat handle: For installation locations with insufficient space for the handle (for example, with blinds), can also be used for fold and slide hardware
TL/PZ and TL/PZ flat: for balcony and patio doors, contains handles for inside and outside as well as inside and outside profile cylinder rose, TL/ PZ FLAT for locations where the outside handle would be too high (for example, for blinds and shutters)