You have the competitive edge with the TITAN hardware solutions for thresholds.
The TITAN hardware system makes every threshold possible and therefore paves the way towards more diversity, a barrier-free system, burglar resistance and the perfect design for customers. Whether we are talking about single-sash or double-sash patio doors made from timber or PVC or for aluminium systems with 16 mm fittings groove: with TITAN you simply have a wide range of options for every threshold and can easily elevate the room comfort to the highest standard with barrier-free solutions.
Even more options for standard thresholds.
Can be combined with concealed hinge side for a high-quality appearance
Burglar resistance up to RC2 is possible at the same time
Well protected against driving rain
More space for scaling and differentiation to achieve your competitive edge
Quick and efficient production and logistics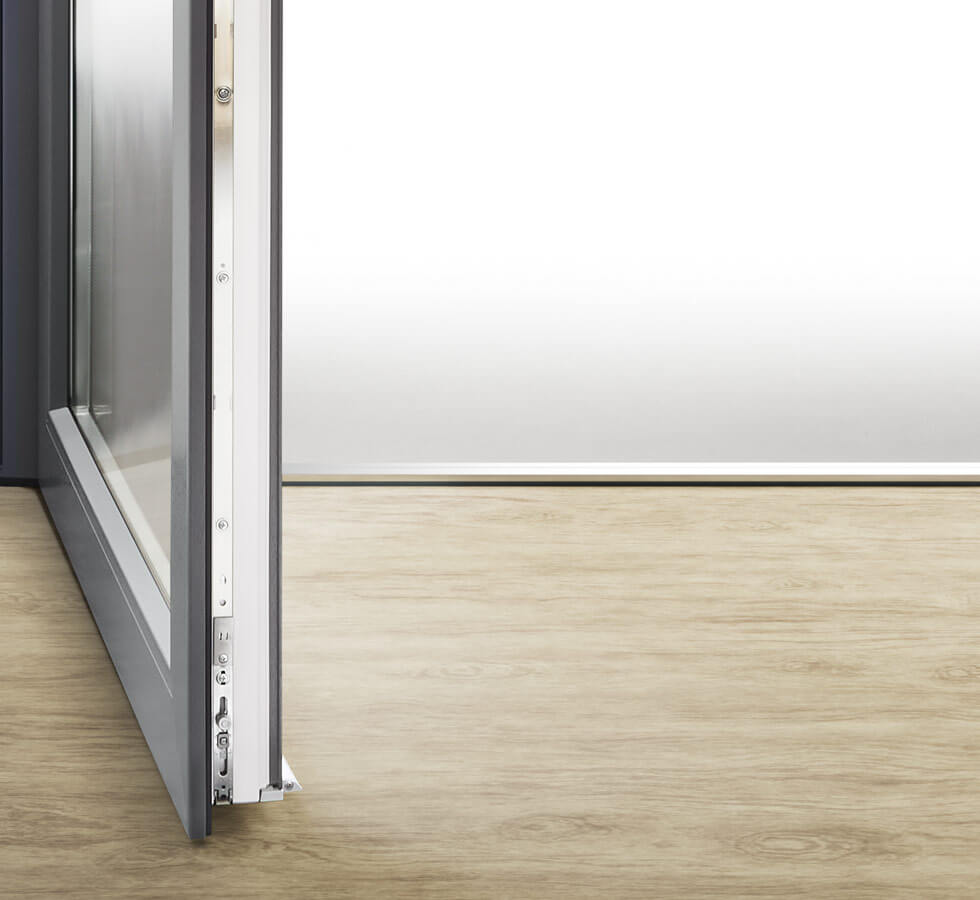 High compatibility with all leading barrier-free threshold systems.
For all leading threshold systems with magnetic or drop-down seal
Can be used for single-sash or double-sash patio doors
Burglar resistance up to RC2 is possible
Well protected against driving rain
Quick and efficient production and logistics