Highest level of burglar resistance thanks to intelligent doors: Modern access control.
Intelligent access control is a particularly secure and convenient alternative to conventional keys. You use electronic authorisations as individual security keys and administer these simply and quickly via an app. Enhanced security meets enhanced convenience and modern electronics to provide highly effective burglar resistance. This spans the entire length of the door thanks to our multi-point locks.
You always have the safest key on hand: with the KFV fingerprint scanner.
The human need for security is as individual as a fingerprint. What could be better than using your fingertip as your personal security key? Because this is, by nature, already superior to conventional keys, cards and codes.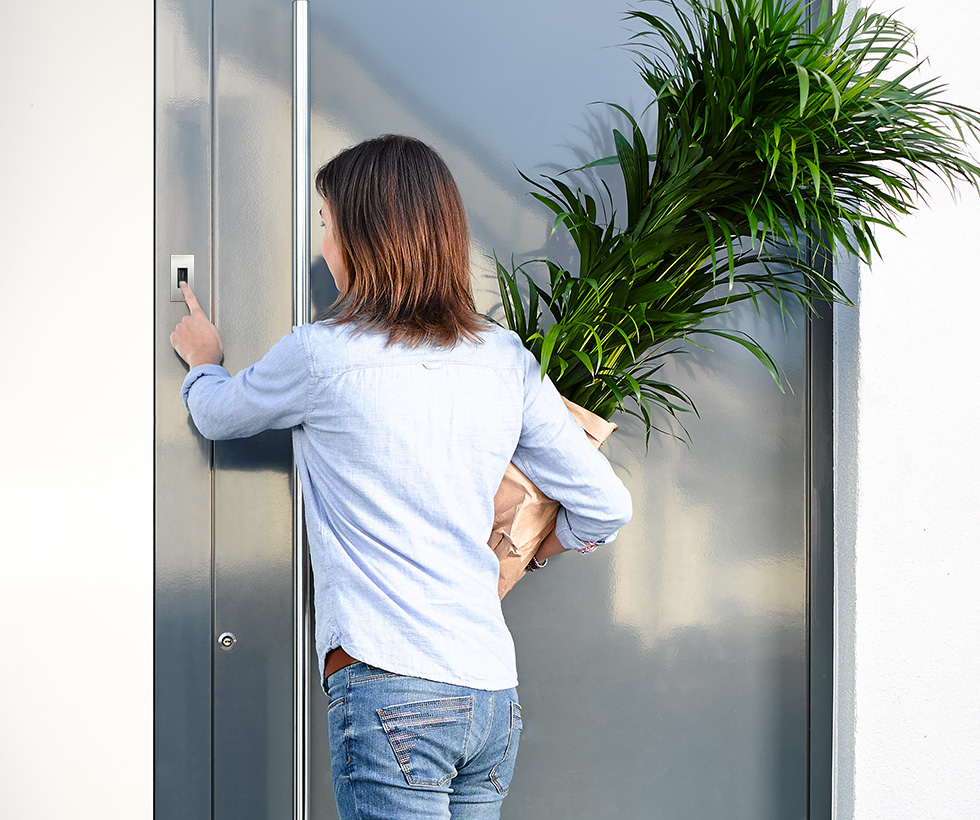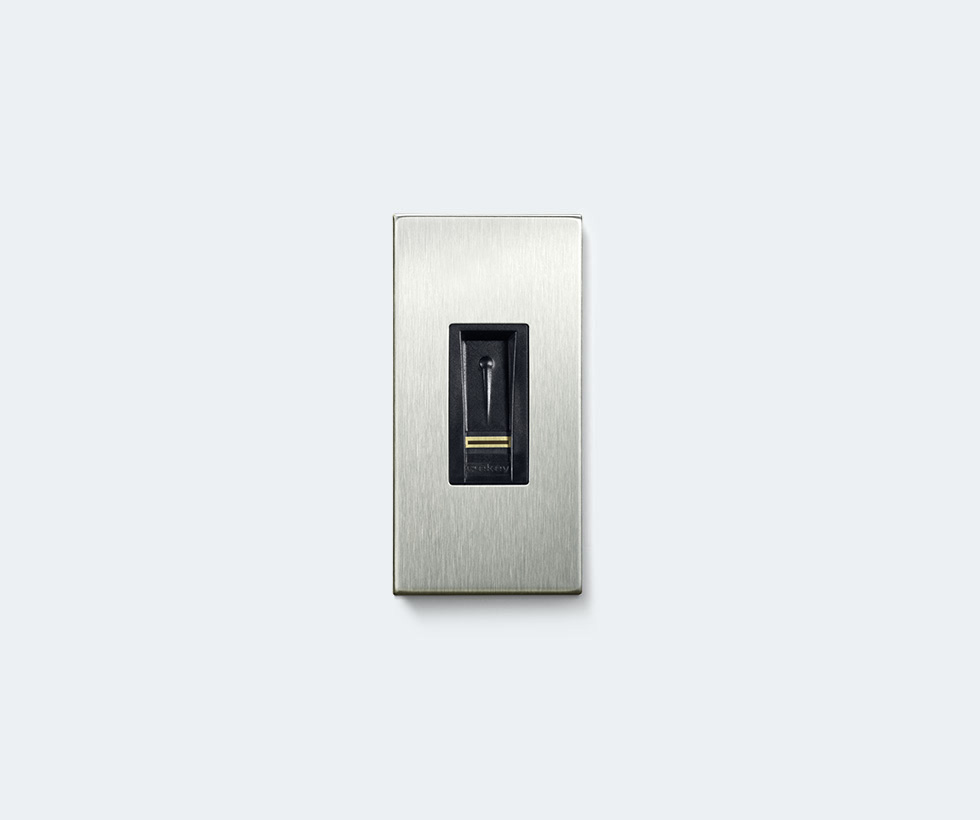 All the benefits for you
Maximum security due to the principle of biometric recognition
Administration of up to 99 users
Also via an app with safety encryption
Wired in the door leaf with minimum effort
Open Sesame! Mobile access rights with KFVkeyless.
With KFVkeyless, your door knows that it's you, and opens all by itself. Keyless unlocking via the Bluetooth function of your mobile phone as soon as you're within reach of the door equipped with automatic multi-point locking. All the important authorisation steps can be conveniently and securely carried out with the app.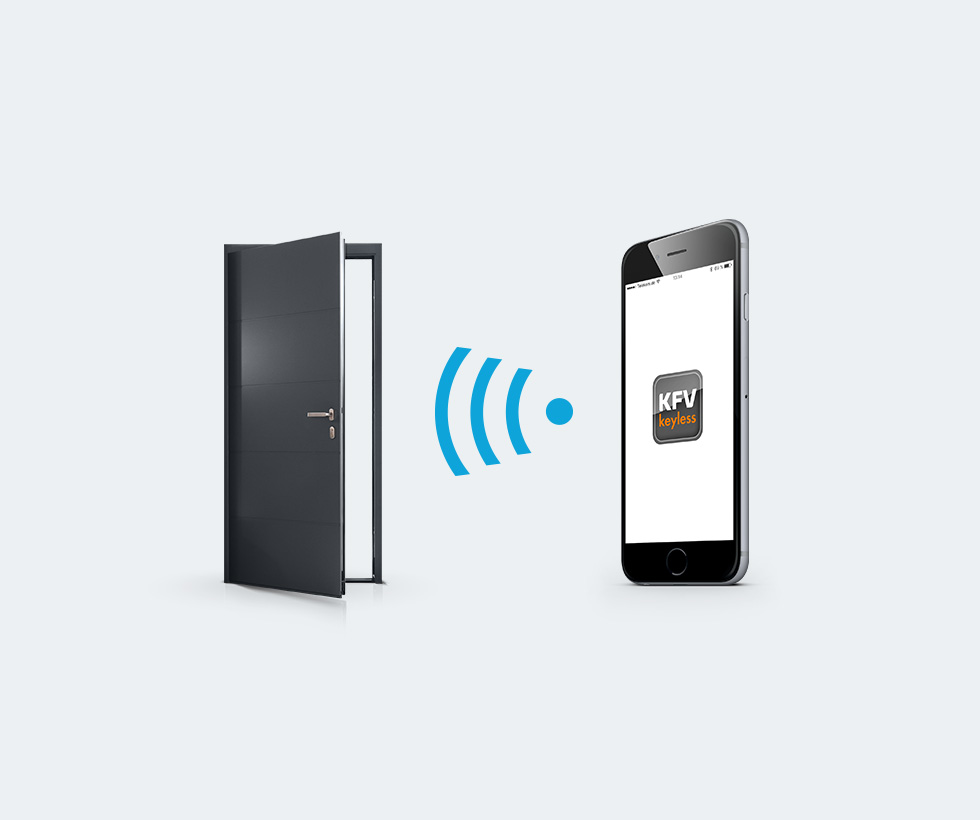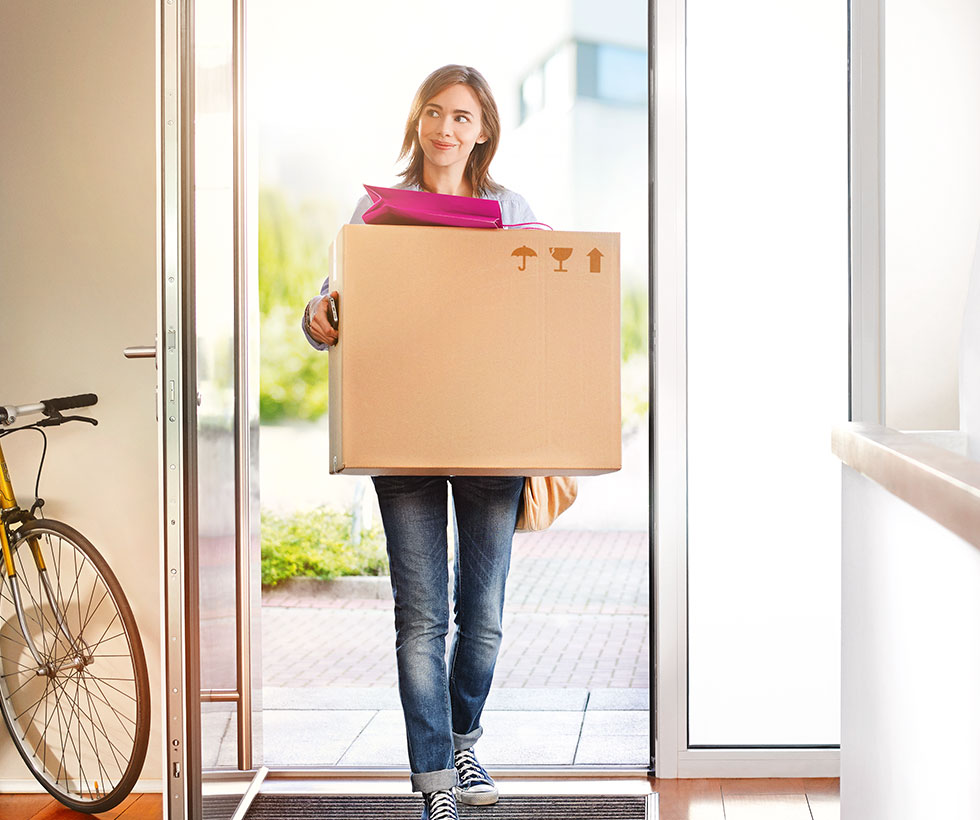 All the benefits for you
More security thanks to state-of-the-art Bluetooth technology with 128-Bit-AES encryption
Simple configuration and complete control with the KFVkeyless app: Administration of up to 6 doors, individual user reaches, access logs of the last 20 visits
Alternatively, doors can be opened at any time by entering a code on the keypad