PORTAL PSK 160 comfort
For timber, PVC and aluminium elements with sash weights of up to 160 kg: The new PSK comfort generation offers you a completely new hardware concept that makes operation even more intuitive and assembly even easier. Every customer demand can be fulfilled safely and flexibly thanks to intuitive comfort components. With the PORTAL PSK 160 comfort ALU, we offer you a customised solution for aluminium profiles, too.
Convenient and intuitive from production to operation.
To ensure that operation is also child's play for different users upon the first touch, it is essential that it functions intuitively as well as safely. With the PORTAL PSK comfort, the ease begins in production. Because the smart comfort components are so easy to assemble, thus making maximum comfort supremely efficient.
Connecting rod slider
Quiet, smooth sliding.
The two long, smooth-running sliders are synchronised via a connecting rod. This provides additional smooth and stable sash guidance.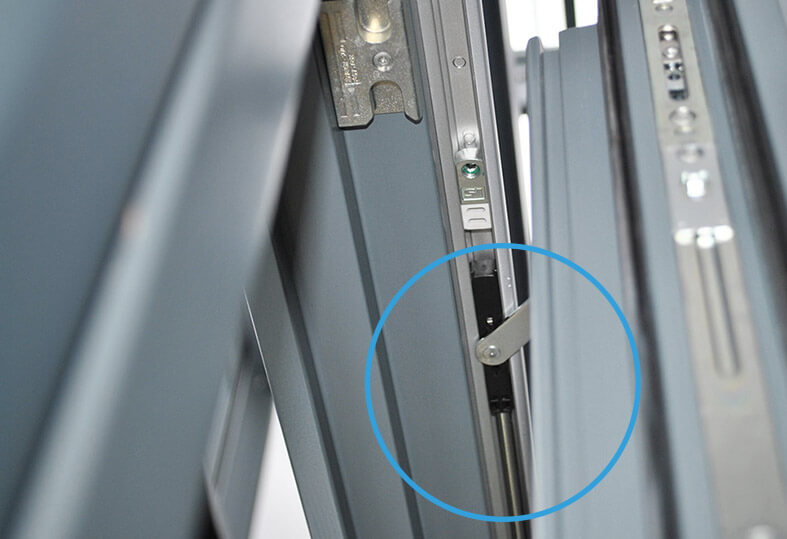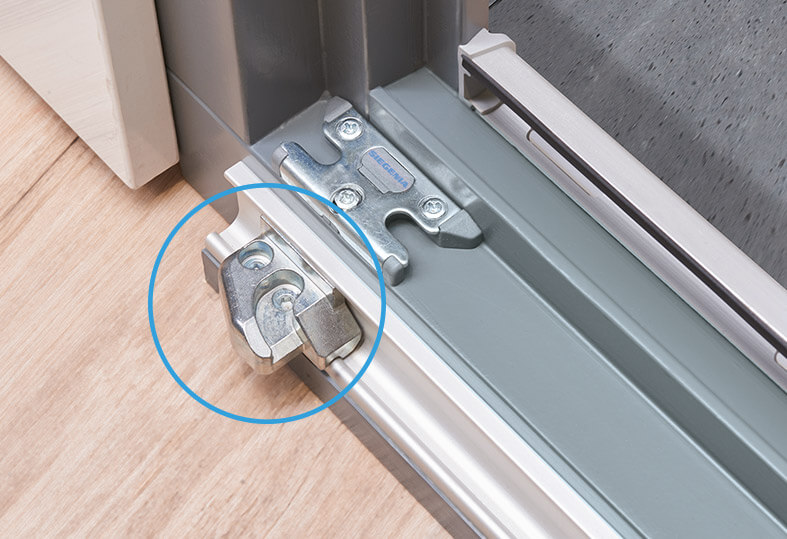 Trigger
Swings open and closed smoothly.
On the locking side, there is a special trigger in the running rail and a stop buffer integrated in the guiding rail synchronously, which mutually ensure smooth swinging. Furthermore, there is a stopper at the bottom of the hinge side and an additional stop buffer at the top in order to stop the sash evenly at the top and bottom and prevent warping on impact.
Stop buffer
Dampened and safe stopping.
A stop buffer, integrated in the guiding rail on the hinge side, stops the slider and therefore the sash particularly gently at the top and bottom. A further stop buffer on the locking side is another possibility in order to enable the sash, as an additional trigger, to swing open and closed more gently.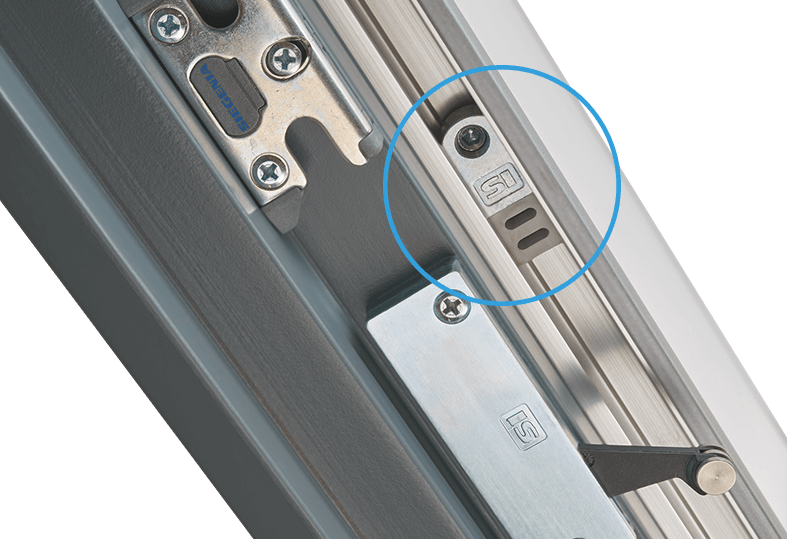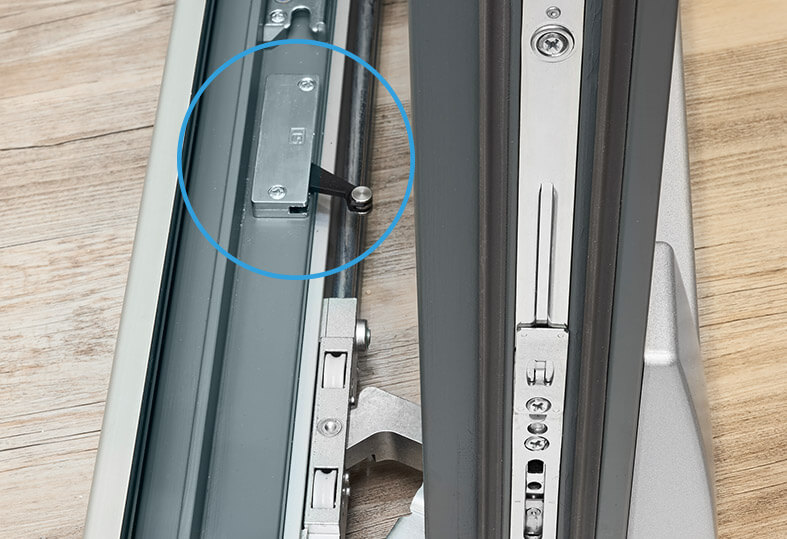 Additional brakes
Swings softly without overshoot.
Additional brakes, positioned diagonally to each other at the top of the locking side and at the bottom of the opposite side brake the sash, enabling gentle swinging and preventing overshoot.
Running and guiding rail
More quietness and stability.
In interaction with the stable running rail, the specially coated guiding rail supports smooth sash motion and steers sash weights of up to 200 kg safely on the right tracks without problems.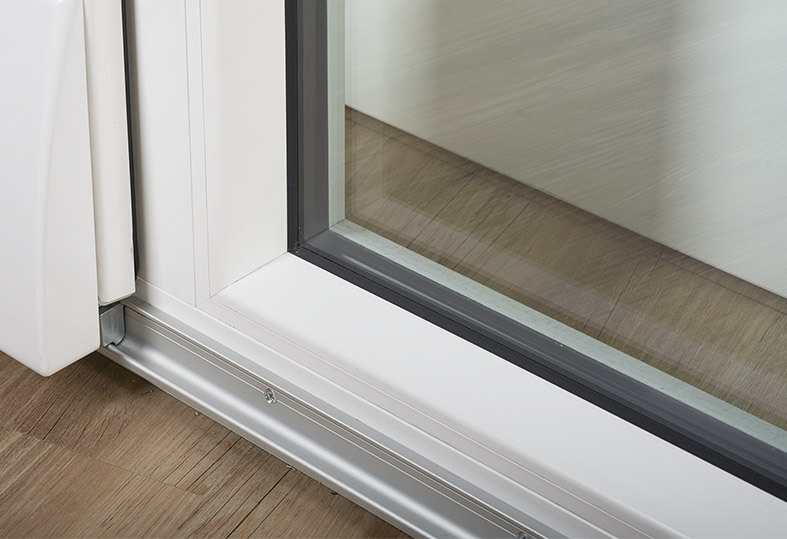 Quality that you see and grasp.
Noiseless locking and unlocking free of play with lasting high functional reliability
Ergonomic, modern design with extensive colour range and coordinated hardware covers
Large choice of versions ranging to the design with cylinder
Perfectly coordinated with the hardware and the sash weight
Matching with the handles from the turn and tilt range in terms of colour and design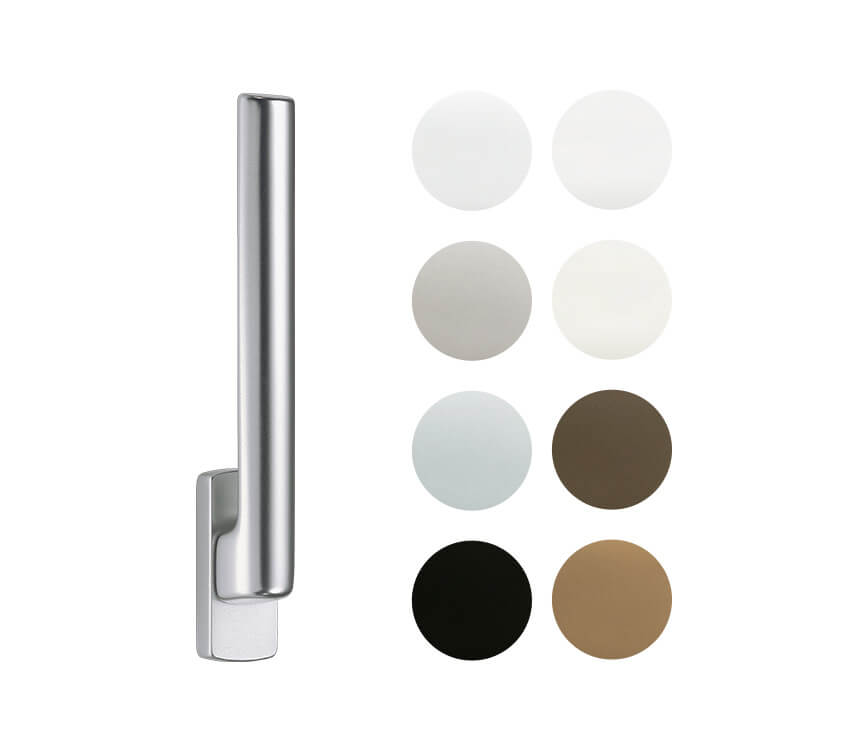 High ease and frame to sash clearance with small dimensions.
With their diameter increased by up to 25 %, the new PORTAL PSK rollers make the sliding motion even more smooth and comfortable. For sash weights up to 160 kg, the running rail does not need a support profile as a rule and the large frame to sash clearance of 125 mm permits use in deeper, highly insulated profiles.
Smooth and easy sliding with high operating safety
Self-supporting running rail up to 160 kg; no support profile required
Simplified assembly: Height and tilt adjustment for optimum adaptation to the weight and size of the sash
Maximum flexibility with 125 mm frame to sash clearance also suitable for extremely narrow or deep-set sash profiles
Positive-locking metal bogie wheel safeguards securely and durably hold the bogie wheels in the running rail and allow the sash to be tilted without tension
Entdecken Sie die Parallel-Schiebetür - eine Klasse für sich.
Product film
Anschlag PORTAL PSK 160 comfort
Workbench film