KFV Fingerprint Scanner
Biometric access control system via your individual fingerprint.

The epitome of personal access control with minimum installation costs and integrated Bluetooth function.
With the KFV Fingerprint Scanner access control system, you will always have the most secure "key" within reach: your own fingerprint. With this system, this will become a personal door opener for up to 99 users. Thanks to the principle of biometric recognition, pairing and intelligent data encryption, the KFV Fingerprint Scanner is vastly superior to conventional keys, cards and numerical codes. It does not need separate evaluation electronics, is wired in the door leaf with minimum effort and possesses an integrated Bluetooth function. This makes it possible to administer users easily and securely via an app.
2-in-1 solution with fingerprint scanner and Bluetooth support
Convenient administration of the access rights via app
Opening of the door via app
Maximum security standards: Pairing procedure, modern data encryption, four to six-digit security code for access on the app
99 memory slots available
Compatible with KFV GENIUS automatic multi-point locks as well as the AS 3500 or AS 3600 with A-opener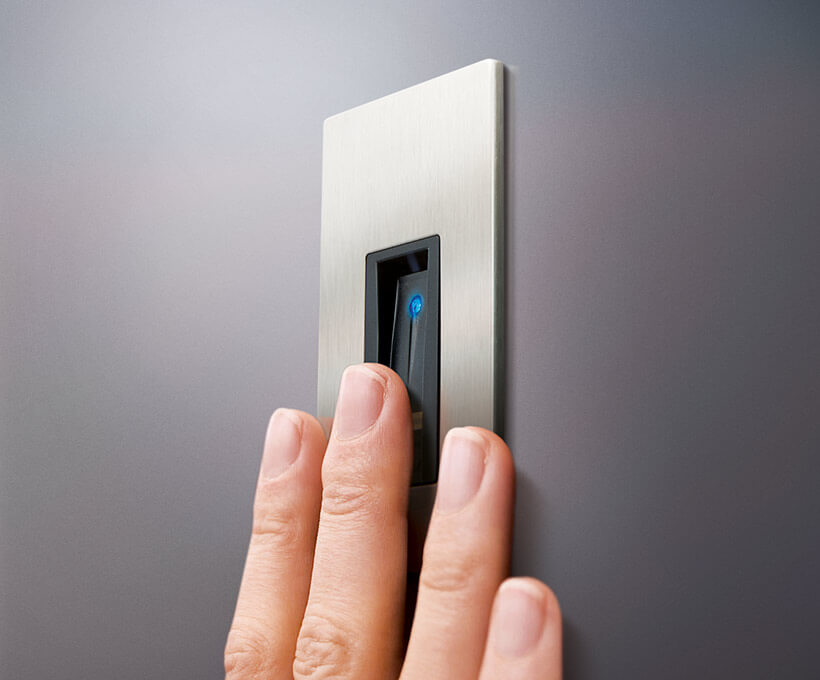 Installation either in the sash with direct connection to the drive unit of the multi-point lock or in the frame profile
Uniform milling dimensions to all previous KFV fingerprint scanners and KFVkeyless
Integrated fixing claw for effortless installation in hollow cavities
Extremely easy wiring due to optional play and play solution
No milling groove is required for a control unit, as it is integrated in the accompanying cable
Protection against polarity reversal (+/-)
Integrated test function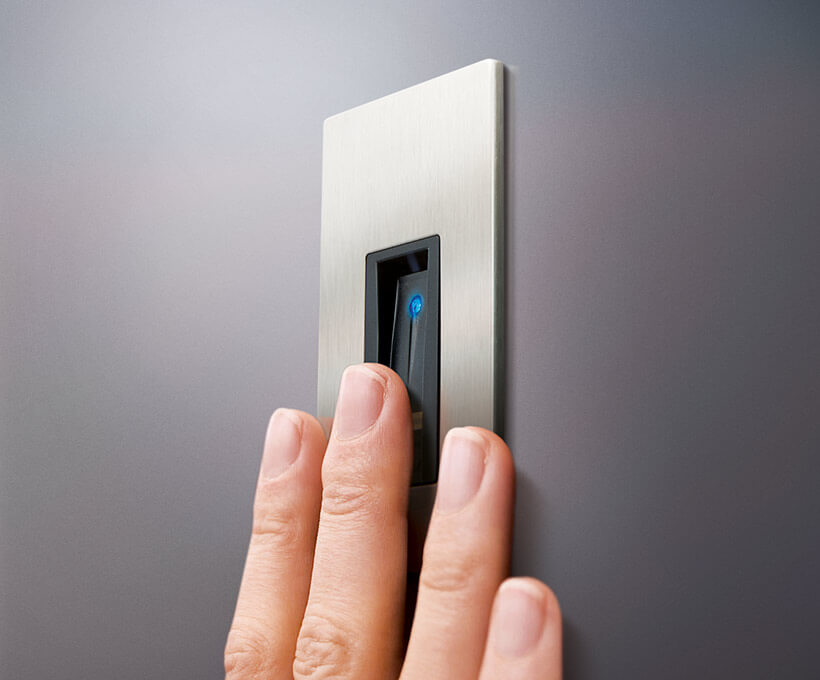 Commissioning with KFV power supplies 24 V DC
Temperature range outside unit: -25 °C to +70 °C
Temperature range micro unit -25 °C to +60 °C
Clever Plug-and-Play sets: Simply more efficiency.
KFVkeyless access control system is part of the Plug-and-Play set for GENIUS or for the AS 3500 and AS 3600 automatic multi-point locks with A-opener. All necessary components for entrance doors of all frame materials can be obtained with one single order number. This ensures quick, simple and error-free sequences from order to commissioning.